This $10 S'mores Caddy Is the Perfect Campfire Accessory
While I'm a strong believer that s'mores can and should be eaten at any time of year, it's no surprise that most people head to the campfire during the summer. There's just something so satisfying about chocolate, marshmallow, and graham crackers coming together to make a sweet, crunchy bite. Now you can keep your supplies together for your next craving with the Hershey's S'mores Caddy!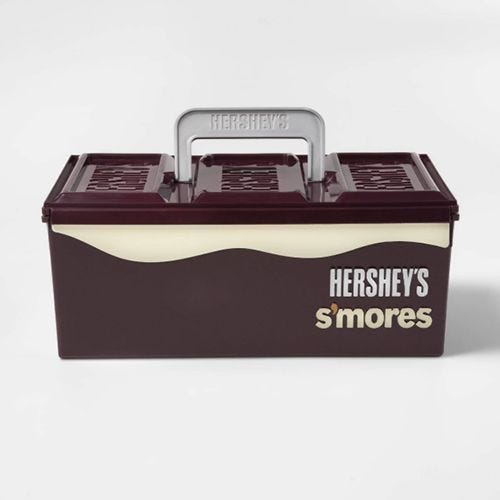 The caddy has separate compartments for each ingredient. When you open the caddy, you'll find a clear tray with one side labeled for Hershey's chocolate and the other for graham crackers. Then, you lift the tray to reach the bottom, which gives space for marshmallows.
There was some confusion around the caddy on Amazon, where a lot of people thought that it comes with the s'mores ingredients. Sadly, it does not. It's simply the caddy itself — and it's up to you to fill it with the good stuff.
The plastic s'mores caddy is big enough to fit full-sized Hershey's bars, but weighs less than 2 pounds. One Amazon reviewer said, "The compartments are sized just right to have all your s'mores supplies in one compact place. The inner tray fits perfectly, and the lid closes securely."
You can order the Hershey's S'mores Caddy at Target for $10. The handle makes it easy to transport all the fixings to any backyard barbecue, and I bet it'll be a big hit among kids and adults!
Complete Your S'mores Caddy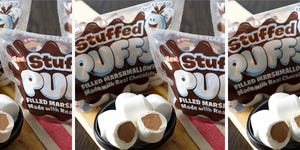 Source: Read Full Article