The $5 Organizer That Made Me Love My Kitchen Again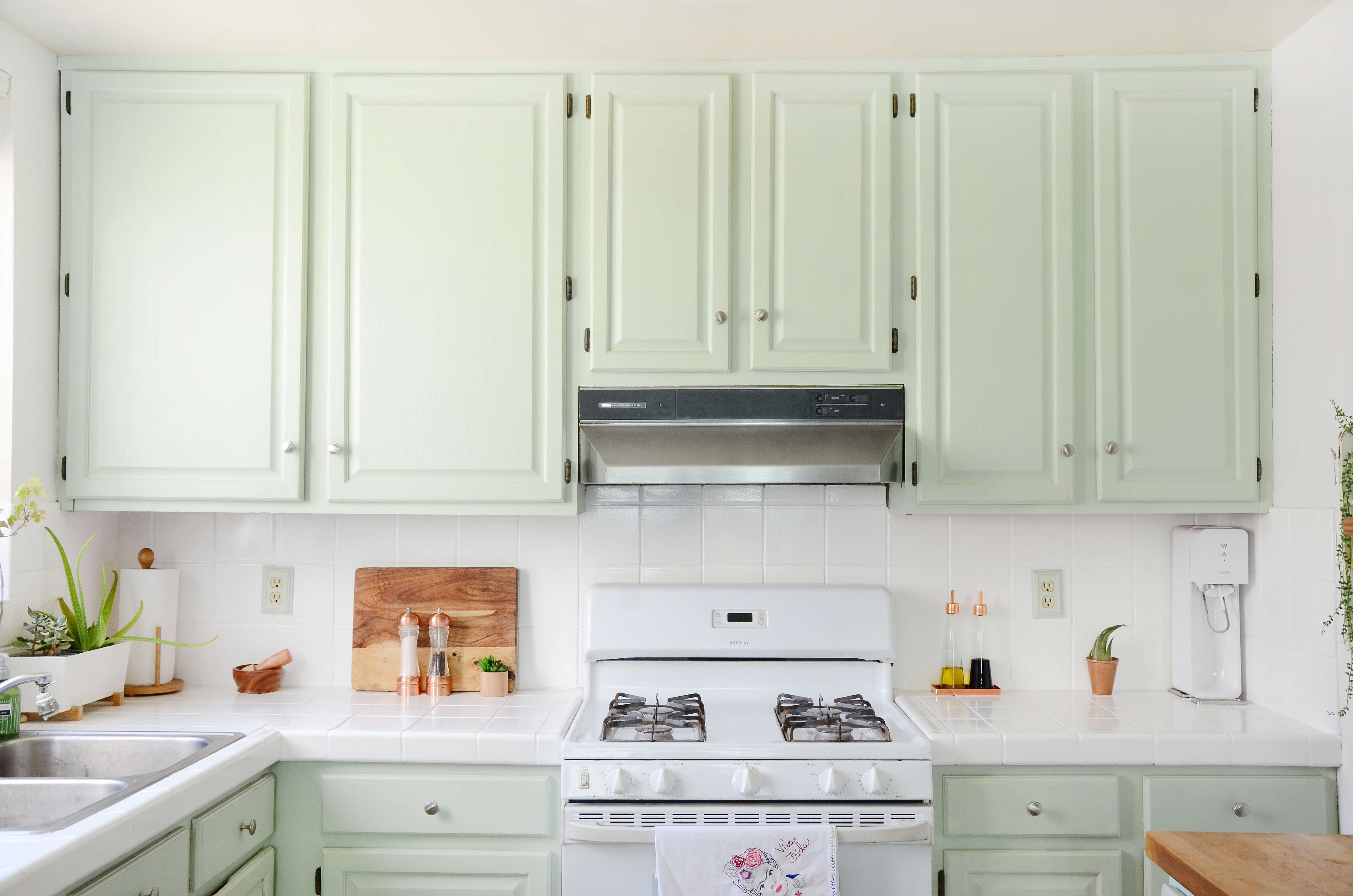 Whenever I worry about the possibility of dying alone, my mom's best attempts at calming me down usually start with the phrase, "There's a lid for every pot." She's not talking about the most harrowing cabinet in my kitchen (the one that holds my pots and lids), but honestly that's another thing that keeps me up at night.
I live in an itty-bitty New York City apartment, which I share with two roommates. As you can imagine, the kitchen leaves much to be desired. Mark my words, I will have an island and a pantry some day! In the interim, though, we store all of our pots and pans and lids in a lower cabinet. (I know, we're lucky to even have that cabinet!) There's just one problem about this pot/pan/lid situation and I'll let you take a look for yourself.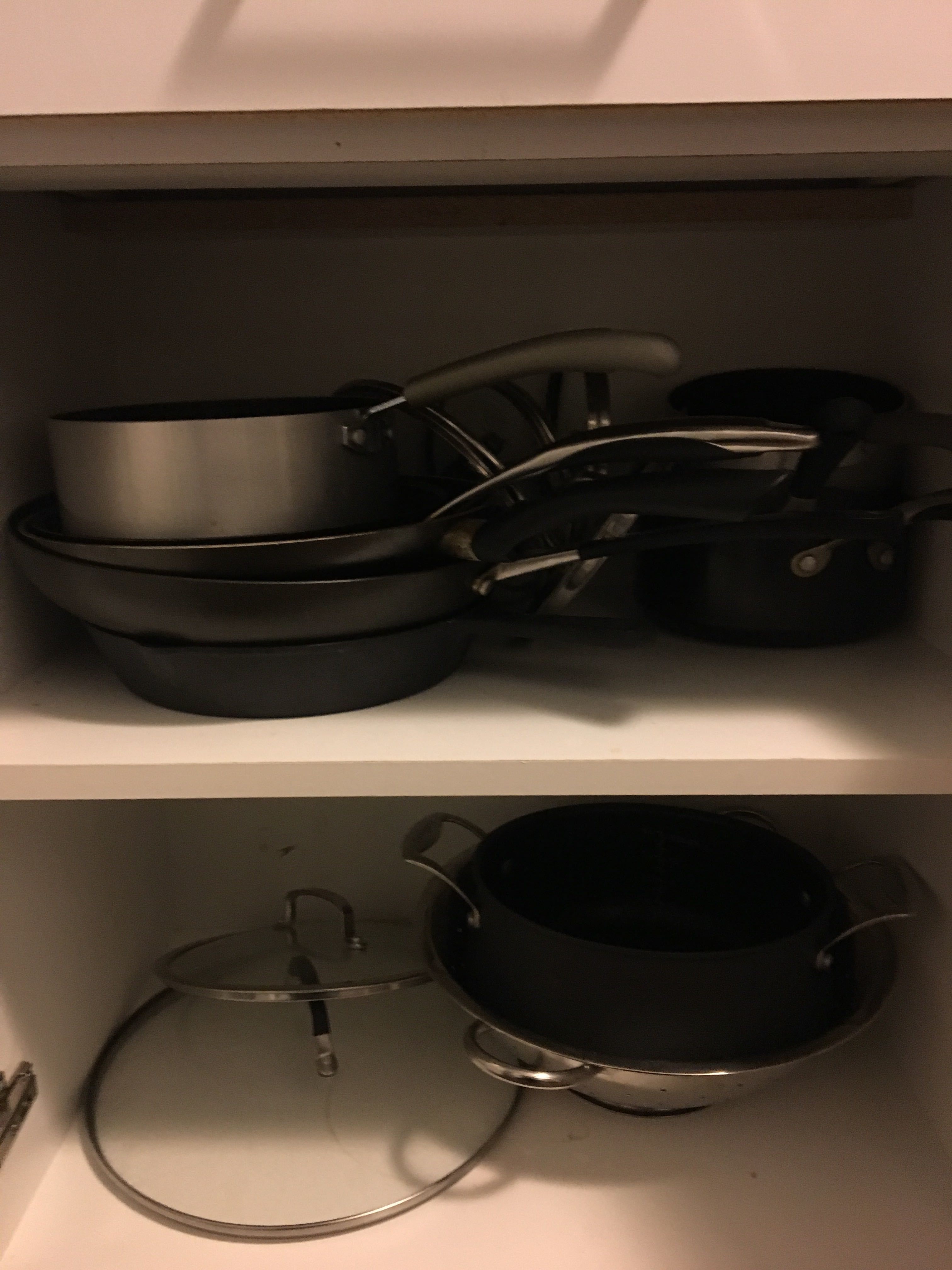 And a closer look at the real culprit of this mess … the LIDS.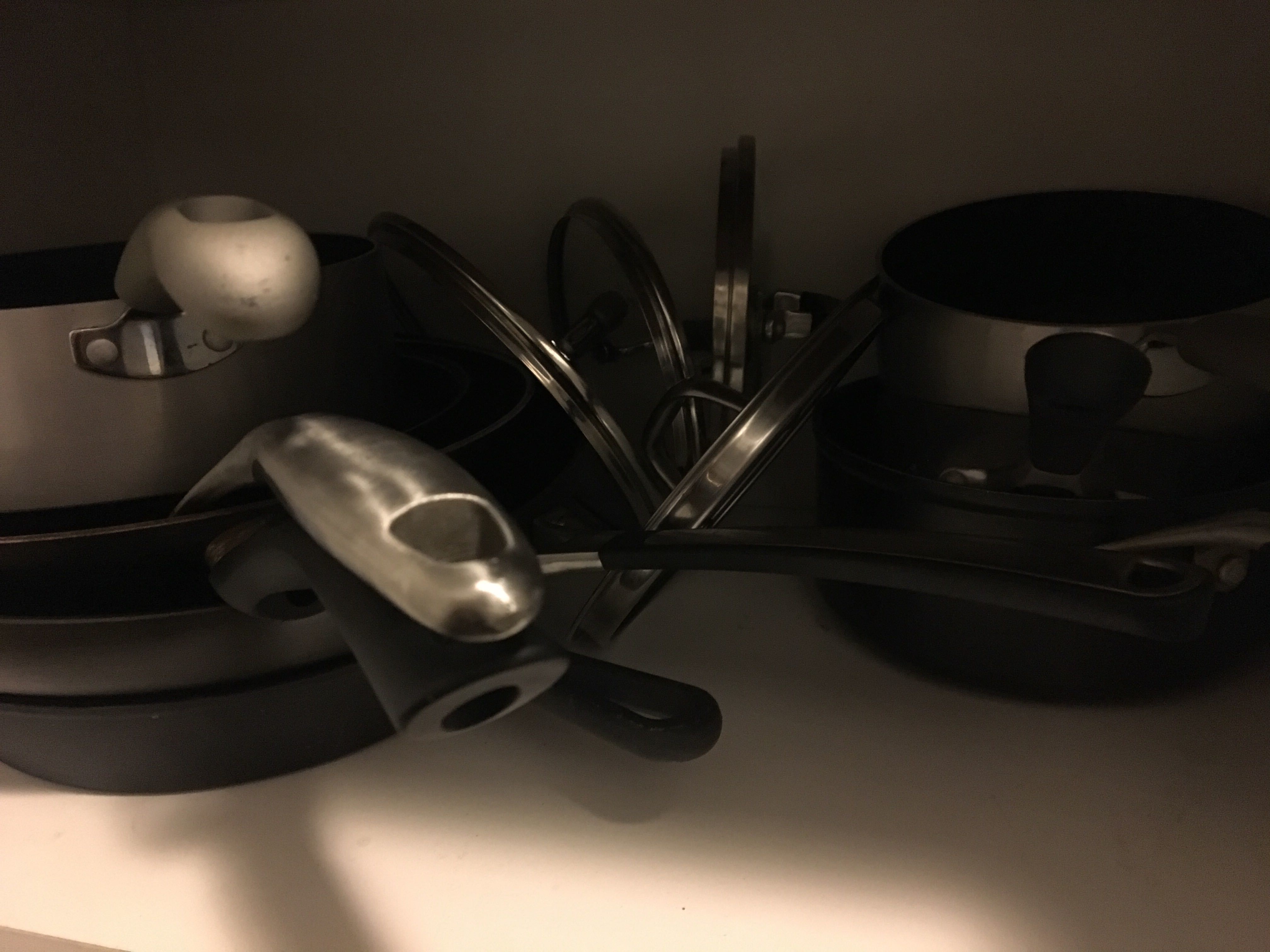 Yes, Mom, there might be a lid for every pot, but there is not a cabinet for every lid. And because of that, every time I try to fry an egg, the contents of my pots-and-pans-and-lids drawer topple faster than my love life — which I did not know was possible. Dealing with this mess is sometimes so annoying that I opt for takeout instead of the cheaper cooking-at-home route. And we all know that's not ideal.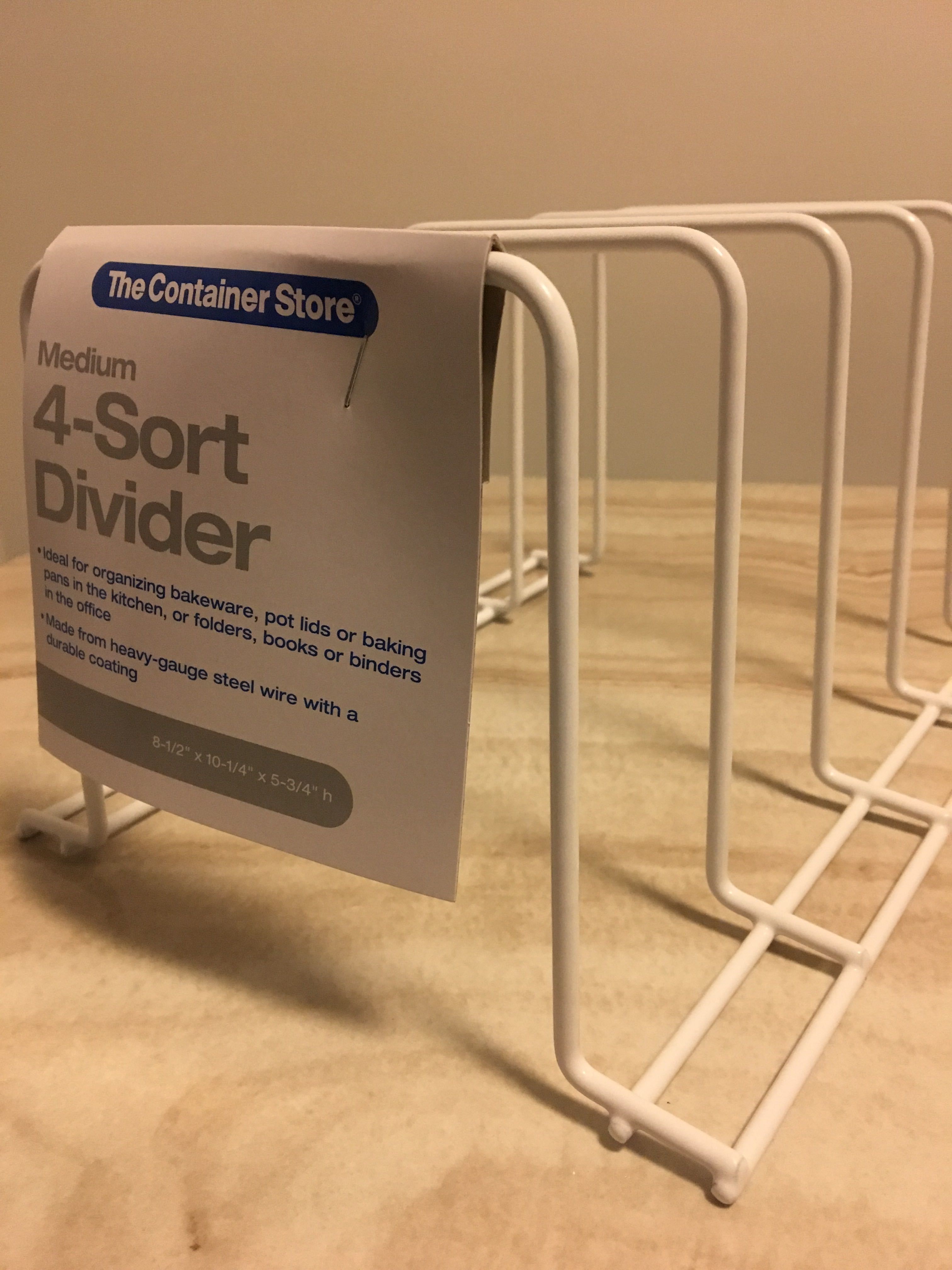 Enter: this $5 organizer from The Container Store, here to solve (most of) my problems. As you can see, it's multi-functional. You can use it for baking sheets, cutting boards, pot lids, or even office supplies if that's your pain point right now.
Buy: 4-Sort Divider, from $4 at The Container Store
This organizer is basically like couples therapy for me and my cookware, if you will. It's helping us all live in harmony, to see the best in one another, and to hold it all together. Just look at how happy we all are now.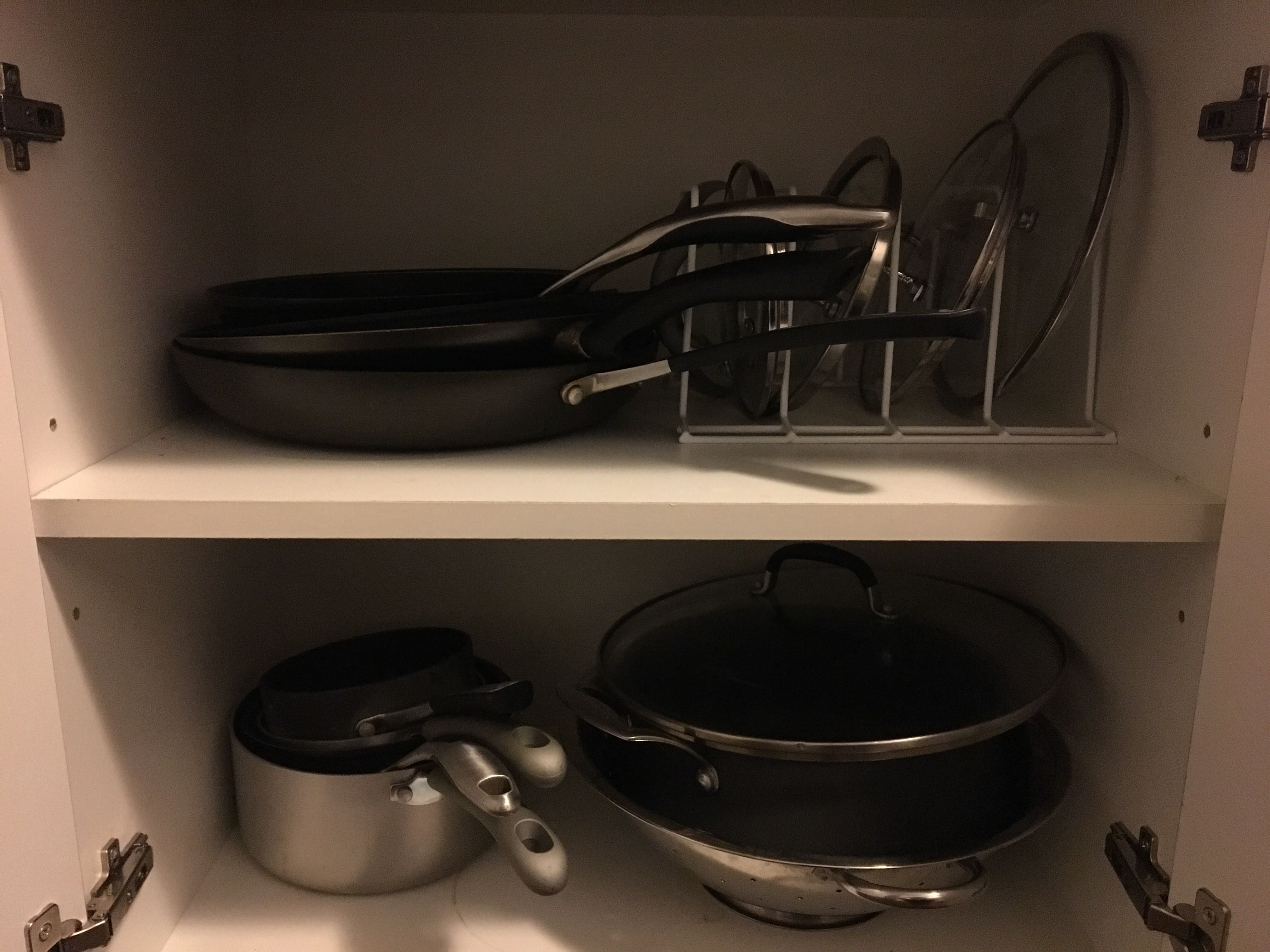 Now there's a lid for every pot, and a slot for every lid.
Do you have an organizer that's totally made you fall in love with your kitchen again? What is it? Share in the comments below.
Source: Read Full Article