10 Ridiculously Expensive Things That Brad Pitt Bought
What can a net worth of $300 million buy you? Probably a lot. Just ask one of Hollywood's most beloved and successful actors, Brad Pitt himself. Pitt has come a long way since he started his career in the late 80s. Going from an uncredited "boy at the beach" to one of the greatest powerhouses in the world is quite the accomplishment.
Related: 10 Ridiculously Expensive Things The Cast Of Harry Potter Has Bought
Now 55 years old, Brad Pitt has one of the most enviable report cards out there. From actor to producer to philanthropist and every woman's dream guy, there's nothing he can't do. But how does the lifestyle of a man who is on top of the world look like? If you ever wondered just exactly how Brad Pitt spends his many many millions, we're breaking down 10 ridiculously expensive things he's bought.
Click the button below to start this article in quick view
10 BMW Hydrogen 7 – $118,oo0
Tell us the name of a single celebrity who hasn't dished out some serious bucks on a car and we'll give you an award. Even rapper Cardi B has spent thousands on luxury cars, and she doesn't even know how to drive. So it's no surprise that a star like Brad Pitt would also reach into his back account to fund a nice vehicle.
Back in 2007, Brad Pitt and then-wife Angelina Jolie made an entrance to the LA premiere of Pitt's movie Ocean's Thirteen by coming out of a BMW Hydrogen 7. Far from being an affordable model, the car goes for $118,000. Props for being environment-friendly!
9 A Spooky Mansion – $1.7 Million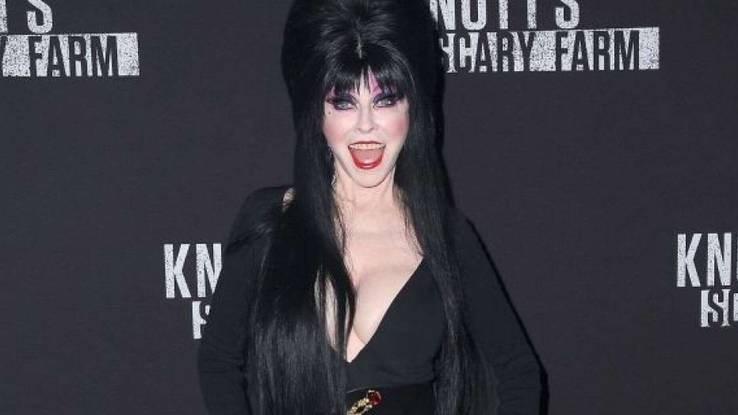 One thing you're going to realize as you make your way down this list is that Brad Pitt loves his real estate. So much so that a lot of his staggering net worth is in the form of stunning properties. This one is actually the most modest of the bunch.
Back in 1994, when house prices weren't the craziness they are now, Brad Pitt ran into fellow actress Elvira, the mistress of horror. He bought a mansion from her for a modest $1.7 Million which is reportedly haunted, by the way. But he seems to be doing pretty well, so no need to worry. He actually still owns it to this day!
8 Rings For Angelina Jolie And Himself – $1 Million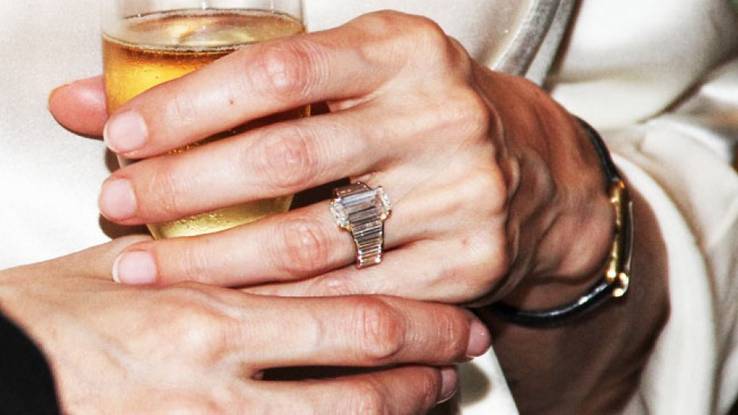 Oh, how wonderful life was when Brad Pitt and Angelina Jolie were an item. Believing in true love became that much harder when the two announced they were getting divorced after years together, and a small football team worth of children.
Related: 10 Ridiculously Expensive Things That Robert Downey Jr. Bought
Back in happier times, Pitt dished out half a million bucks on an engagement ring for Jolie, a custom made emerald cut diamond piece. Additionally, the wedding bands the two exchanged when they secretly got married are worth $250,000 each, meaning the man spent $1 Million in rings alone.
7 Wedding To Jennifer Aniston – $1 Million
The separation between Brad Pitt and Jennifer Aniston was also quite the messy one. Many people speculated that the ending of his marriage to Angelina was karma catching up to both of them after Brad apparently cheated on Aniston with Jolie.
Either way, there was a time when Brad and Jennifer were very much in love and tied the knot. And they did it in true Hollywood fashion, spending a reported $1 Million in their nuptials, which included a security team, fireworks, and a 60-person gospel choir.
6 A Mallorca Villa – $3.1 Million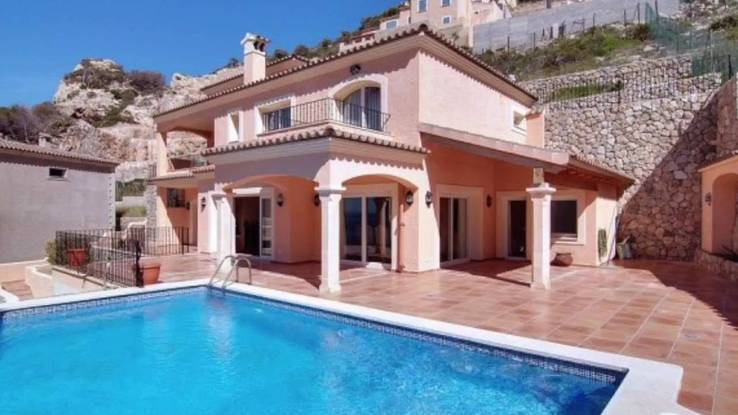 We told you the man loves his real estate. One has to wonder whether he has a map in one of his many houses where he pins all the cities in the world where he owns a home. Honestly, we wouldn't be surprised, but it's a good investment after all!
This time around we're talking about a beautiful villa in Mallorca. The beautiful Spanish island came into Pitt's attention back in 2016, when he was filming one of his many projects. He fell in love so hard, he didn't hesitate in dishing out $3.1 Million for the beautiful villa, located in the heart of the island.
5 A West London Home – $16.18 Million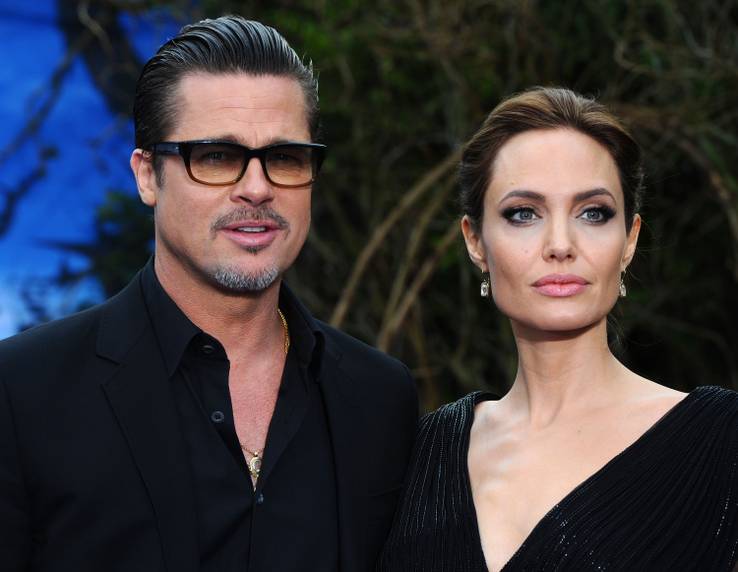 Round three of the real estate equation! Brad Pitt alone isn't to blame for all the insane investments he's made in real estate. Upon beginning his relationship with Angelina Jolie, the two went on what can only be described as a mission to buy as many pieces of property as they possibly could.
Related: 10 Of The Most Expensive Things Lionel Messi Has Bought
When Pitt was filming World War Z, the love birds rented a house in West London. And they enjoyed their stay so much, they ended up buying it the following year, a purchase that set them back $16.18 Million.
4 A Dream Chateau – $35 Million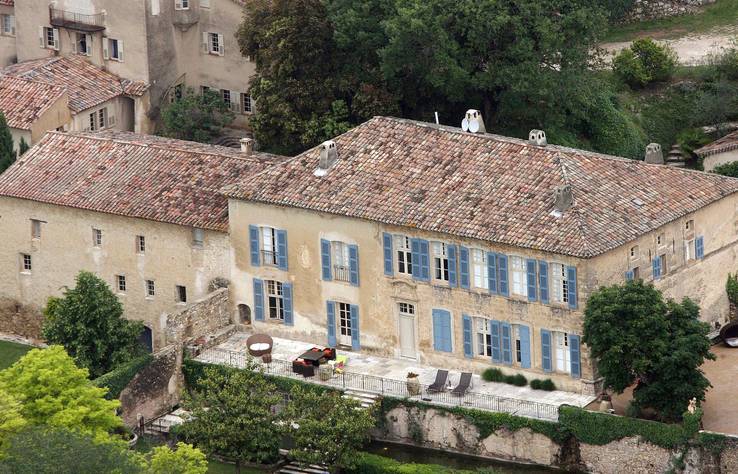 The second most expensive real estate purchase Pitt participated in was way back in 2008. Europe seems to be one of the former couple's favorite places to invest in property, since this time around, they decided to go all-in and buying a chateau for $35 Million.
Located in France, the property is more of a palace than anything else. It has enough rooms to accommodate several families and is surrounded by beautiful green scenery, including a vineyard. That's actually the place where the pair tied the knot in 2014, during a beautiful and secret private ceremony.
3 A Stunning Villa – $41 Million
Ding, ding, ding! We arrive at the last property bought by Brad Pitt and then-wife Angelina Jolie. Unlike the Mallorca villa Pitt bought for himself in 2016, this beautiful Italian paradise didn't cost nearly as little. Reportedly, the couple spent a staggering $41 Million in the property.
We're talking about an 18,000 square foot place complete with its own vineyard, home theatre, and swimming pools. Plural because there's two of them. We can't really blame them – if we had the money, buying property in the south of Italy sounds like one of the first moves we'd make.
2 Jolie-Pitt Foundation – $41.1 Million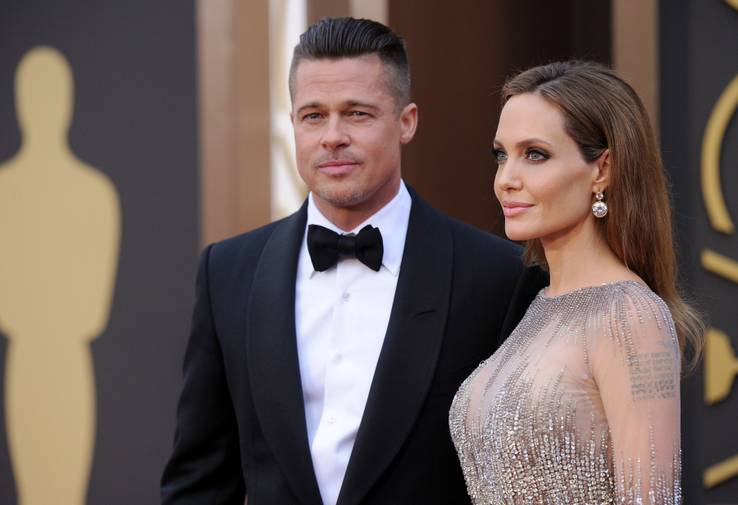 Because Brad Pitt is a stand up guy, he would never keep his money to himself. Whether alongside his ex-wife Angelina Jolie or by himself, Pitt has spent millions and millions of dollars in humanitarian causes, including building homes after Hurricane Katrina, among many other charitable ventures.
Related: 10 Crazy Expensive Things Ellen DeGeneres Has Bought
However, the most expensive one up until this point is the institution he founded with Jolie. Even though he's stopped donating since the divorce, the Jolie-Pitt Foundation reported a revenue of $41.1 Million between 2006 and 2016, all of it donated by the couple.
1 A Dream Yacht – $322 Million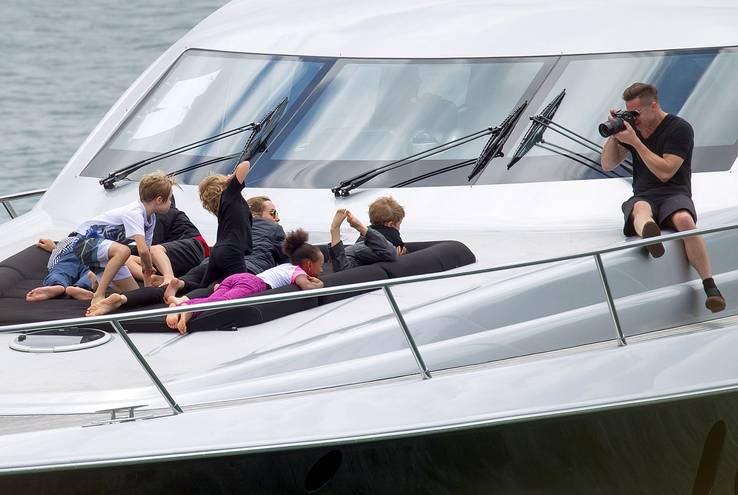 That's what we call a jump! You might be wondering if you read that right, but we can guarantee that your eyes aren't fooling you. When Brad Pitt and Angelina Jolie were still together, they spent an insane $322 Million on a yacht. Plus around $200,000 just to decorate it.
Let us all recall that the couple has properties all around the world, and traveling by yacht from Spain to Italy and then London becomes easier. Or maybe they just really liked. Either way, it was $322 Million, and most of us won't even smell that much money in our lifetimes.
Next: Kanye West: 10 Crazy Expensive Things He Has Bought
Home
Luxury
10 Ridiculously Expensive Things That Brad Pitt Bought
Tags:brad pitt
Source: Read Full Article