3 Winter Nail Art Trends That Will Wow at Your Next Holiday Party
3 Winter Nail Art Trends That Will Wow at Your Next Holiday Party

If you love nail art, you might have a folder dedicated to photos of ornate looks by your favorite celebrities on your Instagram account. If you're in search of an eye-catching design to wear to your next holiday party, we're here to help. The pros at Essie and influencer Yana Sheptovetskaya have teamed up to create some of Winter's biggest nail trends in three easy steps.
If you aren't familiar with Sheptovetskaya, you have likely seen close-ups of her perfectly manicured hands clutching some of the most coveted and 'grammable beauty products on her Instagram account, Gelcream. Instead of a face cream or a bottle of perfume, this time Sheptovetskaya clutched onto bottles from the Essie Winter 2019 collection to demonstrate how simple techniques can create some of the most eye-catching holiday nail art looks.
Keep reading ahead to find three of the season's coolest nail art trends.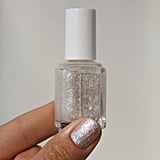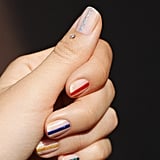 Source: Read Full Article