A Quick Last-Minute Halloween Costume That Only Requires Eyeliner
If you're Halloween'd-out, you might be avoiding dressing up like the plague but still want to feel festive on the day itself. We got you. Given we're all about makeup here at POPSUGAR Beauty, we have plenty of options to choose from. Our tried-and-true look happens to be Webby Woman, which we stumbled upon some eight years ago and has been the gift that continues to give.
Webby Woman is essentially spiderwebs on your eyes, which in real life sounds like a personal hell but with makeup it actually very cute. The reason we love this look is that it's really simple to do, you have everything in your makeup kit to create it, and you can jazz it up however you like. Feel free to play with different eyeliner shades, add a spider (or two), or bedazzle the entire web — it's really up to you on how intricate you want to be (or not).
Do your complexion and brows normally, then pull out a black liner pencil to start stenciling the web. We like five lines above and five lines below the eye, with one line that extends from the outer corner. The middle line on both the top and bottom should be the longest; the outer-corner line should also be extended. Connect each of the lines with little half circle shapes, kind of like little smiles. You can bring these all the way to your lash line.
Then, to set the lines, go over them with a liquid liner. You don't have to do this step because I know some of you are getting shaky hands just thinking of applying liquid liner, but it is a great step to keep the lines put all night long without smudging. After the lines are done, apply black liner to the upper and lower waterline, and add mascara (and lashes if you wish).
This next part is totally optional, but we love applying small rhinestones to the web. We use lash glue and tweezers to adhere the stones to different parts of the web. To finish the look, apply whatever lip strikes your fancy, and set everything with translucent powder. Fin!
Spiderweb gloves and spiderweb decor from Spirit Halloween.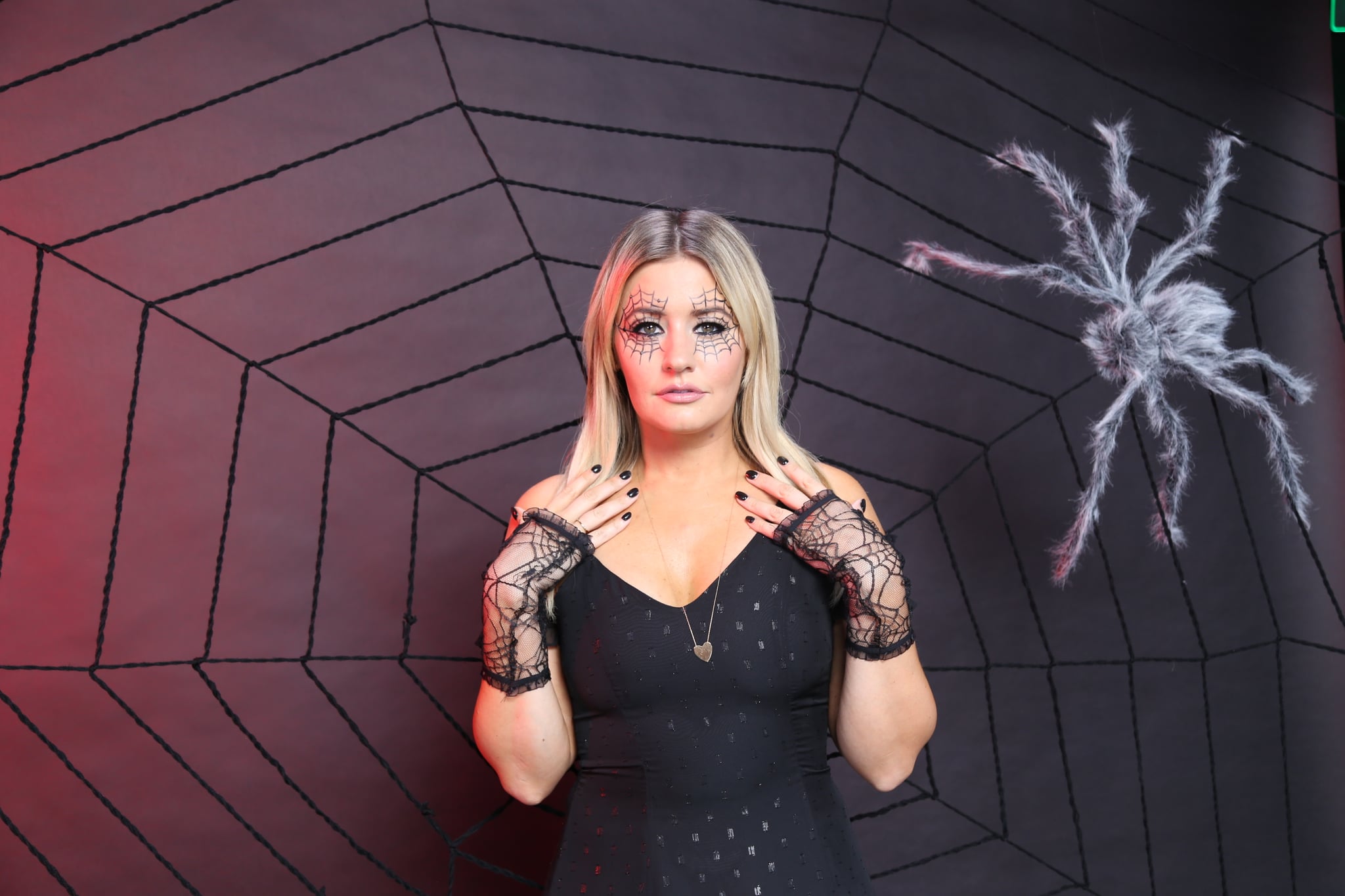 Source: Read Full Article