Ceylon Is Giving Men of Color the Skincare Routine They Deserve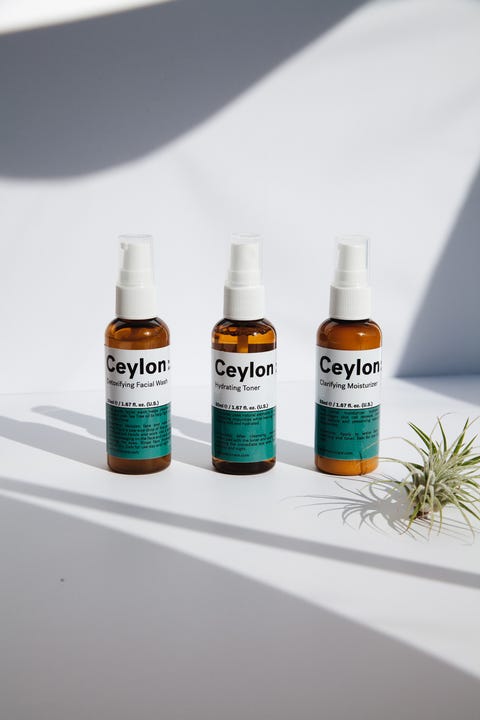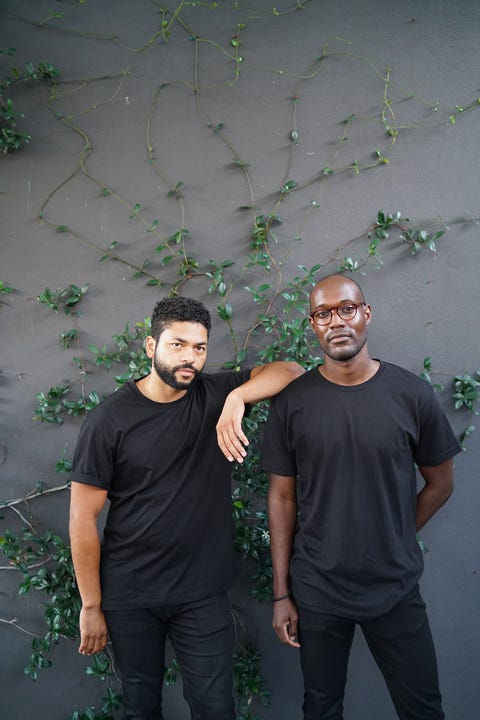 Blake Rascoe & Patrick Boateng

Ceylon
Blake Rascoe and Patrick Boateng II had acne at very different times and for very different reasons, but they shared one thing in common: a lack of options.
Years ago, at around age 17, Rascoe started getting acne. He was a three-sport athlete with a busy schedule and not much of a skincare routine. "My face started to break out like crazy," Rascoe says.
He consulted a dermatologist, who then prescribed him an over-the-counter product. That product, not made for men of color, bleached Rascoe's skin, leaving it looking sallow and washed-out.
"I'm sure there are guys out there who use products labeled for 'all skin types' that aren't really that way," Rascoe says.
Boateng was a bit older when he started breaking out.
"Growing up, I had great skin," Boateng says. That changed when he moved to China for work. The polluted air and stressful environment led to acne unlike anything he'd ever experienced. And when he hoped to take care of it, he was also out of luck when it came to finding effective products for men of color.
"There's nothing out here for guys with melanin in their skin," Boateng says.
"There's nothing out here for guys with melanin in their skin."
For the most part, the usual over-the-counter remedies and systems were formulated without melanin or associated conditions in mind. They were drying, harsh, and would lead to the aforementioned skin-bleaching without soothing hyperpigmentation, dark marks, eczema, bumps, or razor burn.
"We were in touch about our skin problems," Rascoe says. When they discussed their different experiences with their skin, they realized they shared a common ground in their lack of products.
"What percentage of these products are made for or advertised to or tested on people of color or men of color? What, maybe one percent?" Boateng says. "There's not that much out there. And we looked."
Together, they set out to provide other men of color with the skincare routine made up of the high-quality products they needed and deserved. And that's how Ceylon was born.
Boateng says their education in the field came from experience.
"Personal experience was my skincare education," Boateng says. "I had the opportunity to learn from using hundreds and hundreds of products."
Using the expertise of seasoned dermatologists and manufacturers, Boateng says they asked a lot of questions: "What's in this? What's making my skin do this? What's the process? What goes with what?"
For the pair, it was about "digging into research and building a knowledge base" in order to provide other men of color with the best products possible.
"How do we safely offer cleansing, toning, and moisturizing? How do we make the best formulas that can solve this?" Rascoe says they asked as they developed. They wanted to make sure they could find "ingredients allow the skin to relax, not tighten the skin up" that were "just as effective," but even safer than harsher treatments.
And with all of those lessons in mind, they created the Ceylon Skincare system of three basic products.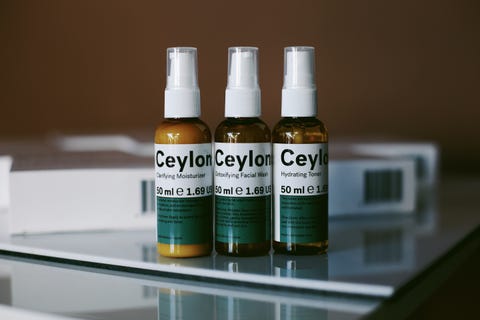 Ceylon
The $34.95 set is made up of three core steps that create a safe, melanin-positive skincare routine for morning and night. All you've got to do is cleanse, tone, and moisturize.
The Detoxifying Facial Wash is a gentle but potent cleanser. Rascoe and Boateng used tea tree oil in the formula to work towards balancing and moisturizing the skin without stripping it of oils.
For extra hydration, the aptly-named Hydrating Toner has witch hazel and glycerine. And the Clarifying moisturizer encourages necessary skin cell renewal, which is helpful in terms of clarity and smoothing.
The modern, minimalist products have garnered a huge amount of positive response.
Online reviewers have called the line "perfect for the get up and go guy," while others have said the products are "much needed."
"This is exactly what I've been searching for," one reviewer wrote.
For Rascoe and Boateng, this is a sign that they've done what they set out to do – and that they need to do even more.
"To see or to have a vision of helping people and giving them a solution and having it be effective means we met our goal," Rascoe says.
Now they're hoping to go to where even more of the people are, expanding the line of products and making moves into retail stores if possible. What's most important for them is to speak directly to their customers in the hopes of continuing to address other needs and providing more solutions.
And if some competitors and new brands pop up along the way with more research and more products, Blake Rascoe and Patrick Boateng II will be happy then, too. That just means even more options.
"At the end of the day, the most beautiful thing that might happen is the market grows," Rascoe says.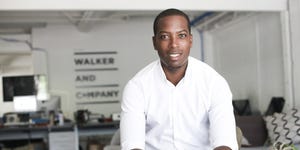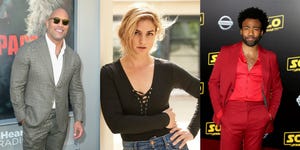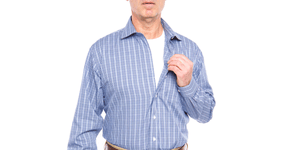 Source: Read Full Article