Confused About the James Charles Drama? It Goes Way Beyond What Tati Westbrook Said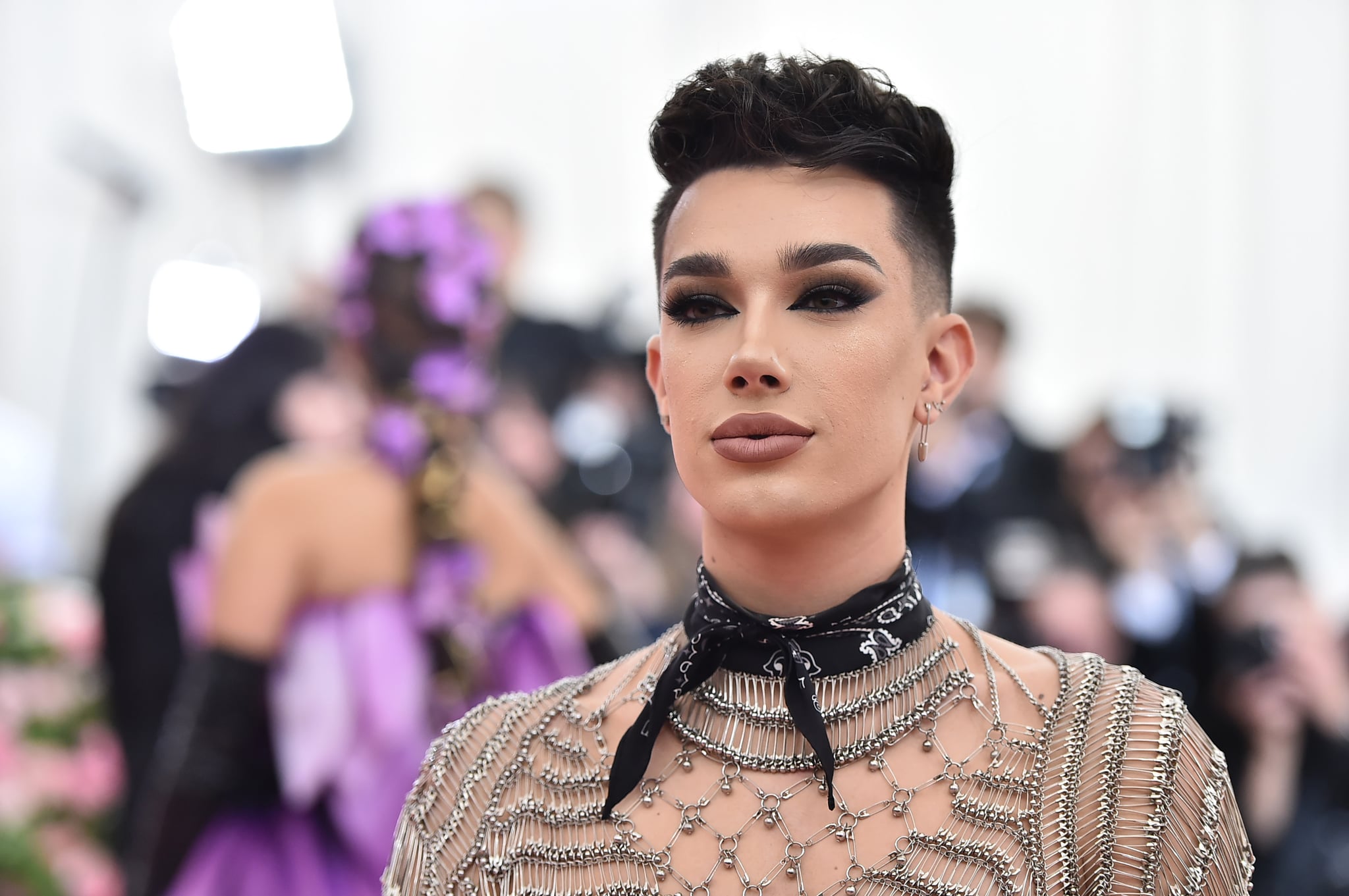 What began as a drama between two beauty YouTubers has bloomed into a full-fledged controversy that has the influencer community taking sides. Even if you had never heard the name "James Charles" before this week, it's likely your timeline is clogged with mentions of him now. Who is James Charles and why are so many people calling him canceled? Who is Tati Westbrook and what has she accused him of? And most importantly, why is this such a big deal that it's crossing over into mainstream media? Here's everything you need to know, broken down into a simple timeline.
Friday, May 10: Tati Westbrook Posts "BYE SISTER …"
Westbrook is a successful beauty influencer who has been video blogging on YouTube for nearly a decade. According to Philip DeFranco, who hosts a popular channel on YouTube and covered the story in a May 13 video, Westbrook is a well-respected creator and liked within the YouTube community. Also notable? Her close friendship with James Charles, the 19-year-old beauty wunderkind who she met several years ago and continually promoted on her channel. Westbrook was more experienced in the beauty world, and according to her, she made introductions that eventually led to James's meteoric rise in popularity. (He became the first male face of CoverGirl at 17 years old in 2016 and now has his own Morphe palette.)
Westbrook was happy to act as a mentor for James, but then something changed. As Westbrook explained in her 43-minute video, James promoted a vitamin brand called Sugarbearhair on Instagram. The company is a direct competitor to Westbrook's own brand, Halo Beauty, something James definitely would have known. "It wasn't just specifically about vitamins or Halo, but it was just about being lied to and feeling disrespected," Westbrook said in her video.
The vitamin snafu may have been the straw that broke the camel's back, but it's what Westbrook alleges next that sparked outrage. The blogger went on to detail Charles's pattern of attempting to pick up straight men, citing the specific example of her birthday dinner, in which Charles said sexually explicit things about their male waiter in front of her entire family. "I made excuses for you then," she said. "You were talking in detail about things you wanted to do to the waiter. And when I said, 'James, he's straight.' Your response was, 'Doesn't matter, I'm a celebrity.'"
Friday, May 10: James Charles Posts an Apology Video
The response to Westbrook's video was so swift that Charles posted an apology video hours after "BYE SISTER …" was uploaded. At this point, Westbrook's subscriber base has begun to expand, while Charles was rapidly losing followers. In his 8-minute video, simply titled "tati," Charles appears from abroad, sans makeup, to address the issue. He apologizes to both Westbrook and her husband, who he says treated him like family, even taking on parental roles to him. (In addition to initially being more experienced in the beauty world, Westbrook is also 18 years Charles's senior.)
"This weekend I did an Instagram Story for sleep vitamins that I've been taking because the brand helped me with security when the crowd around me at Coachella became unsafe," he said. "I did not accept any money from this post."
In addition to directly apologizing to Westbrook, he addresses her accusation that he routinely acts inappropriately around straight men.
"In regards to the boy situation, boys have been a topic that I've talked a lot about on my social media journey and it's a topic that I wish I hadn't. I've been involved in a lot of very unique and strange situations that have left people confused or upset and I've learned the hard way about ways that I can interact with boys that I'm interested in, and also ones that I should or shouldn't be talking to. This is a conversation that I know a lot of people are uncomfortable with, and it's something that I should have been far more careful with bringing into the public eye."
Reactions to Charles's video were mixed, but mostly trending negative, with many viewers calling Charles out for appearing to be insincere. As of May 15, YouTube users have given the the apology video 630,000 thumbs-up reactions and 2.8 million thumbs-downs. (It may seem silly, but the thumbs system is a good indicator of the court of public opinion on YouTube.)
Saturday, May 11: James Charles Loses 1.2 Million Subscribers
On Thursday, May 9, James Charles's YouTube Channel had 16.6 million subscribers. According to Social Blade, a site that monitors subscriber count in real time, Charles lost 1,261,460 subscribers on Saturday alone. Even for someone whose subscriber count is in the tens of millions, this is a historic hemorrhage for a 24-hour period. (By comparison, top YouTubers PewDiePie and Logan Paul lost a fraction of this number after their respective scandals — and Logan Paul filmed dead bodies for a video.) To date, the scandal has cost Charles over 3.1 million subscribers, bringing his total count to 13.4 million.
Westbrook, on the other hand, had 5.9 million subscribers before posting her video. As of May 15, she has nearly doubled her total, clocking in with 10.1 million.
Sunday, May 12: The Waiter Shares His Side of the Story
Remember the waiter Westbrook mentions in her initial video? His name is Sam Cooke, and he uploaded his own video days after the story broke. Though the original version has since been deleted, several YouTubers duplicated and reposted the video. Cooke confirms that he met Charles the night of Westbrook's birthday dinner (Valentine's Day) and, at his sister's urging, direct-messaged Charles the next day. The two exchanged messages, and Cooke, who self-identified as "bi-curious," agreed to go to Charles's hotel room. They watched a movie and made out "for an hour."
They kept in contact, and Charles offered to fly Cooke out to Los Angeles for his birthday. Cooke told him he was straight and their relationship ended there. Cooke shared direct messages from Charles confirming this, and there's a corresponding tweet from James that day that seemingly confirms his frustration with Cooke: "I officially give up. I'm sitting sobbing in my hotel room at 8am when I have to be on set in an hour. This is no one's fault but my own because my dumb ass continues to go for the same type of insecure cute boys and it gets me hurt every. single. time. I f*cking hate myself."
Monday, May 11: Nikita Dragun Shares Receipts
Let's go back to the vitamin drama for a second. After a weekend of drama, fellow beauty influencer Nikita Dragun weighed in on Twitter, sharing screenshots of her conversation with Charles during Coachella to prove that he didn't actively seek sponsorship from Sugarbearhair.
Unfortunately, this didn't close the case. Some fans called the screenshots fake, while others pointed out that this version of events clashed with what Charles told to a YouTube drama channel known as TeaSpill. In the end, Nikita's attempt to help Charles made the situation even more complicated.
Friday, May 10 – Present: The Floodgates Open
The feud started with gummy vitamins, but it's ending with a flood of straight men coming forward and sharing their experiences with Charles. If you want to give Charles the benefit of the doubt, we could say that his behavior at Westbrook's dinner was perhaps tactless, but what happens between two consenting adults is up to them. And if Cooke told Charles he was bi-curious, then more power to them for exploring that together. The problem is that this isn't where the story ends. Since Friday, men (and even some underage women) have publicly discussed instances in which Charles has made them uncomfortable with sexual advances.
Philip DeFranco has a thorough rundown of some of the outspoken men and women in his video from May 13:
In the video, he also discusses reactions to the scandal from the YouTube community. PewDiePie (aka Felix Kjellberg, who has the second largest YouTube channel on the platform) posted a video saying "Tati is 37 years old . . . James Charles is still a teenager. For a mother figure to just completely drag this kid — no one has a problem with this?" Beauty YouTuber Gabriel Zamora has also defended Charles via SnapChat.
Jeffree Starr, no stranger to controversy himself, came out in support of Westbrook, calling her claims "100 percent true" in a now-deleted Tweet. This was perhaps the most surprising to hear because Starr's company, Killer Merch, distributes Charles's clothing Line, Sisters Apparel. As of May 14, the site for Sisters Apparel has been taken down while the brand's Instagram account has ceased posting images amid countless commenters asking how they can cancel their orders.
Where Do We Stand Now?
James Charles hasn't spoken on social media since posting his apology video, and Tati Westbrook has remained mum since May 12. Not only is the fate of Sisters Apparel up in the air, former fans are full-on burning their special edition James Charles Morphe palettes. As of May 15, Charles is still set to go on tour beginning in Philadelphia on June 26.
We'll keep you updated, but bear in mind that this isn't even Charles's first bout with scandal — who know if it will be the last.
Source: Read Full Article