God Might Be a Woman, but Ariana Grande DOES Get Ponytail Pain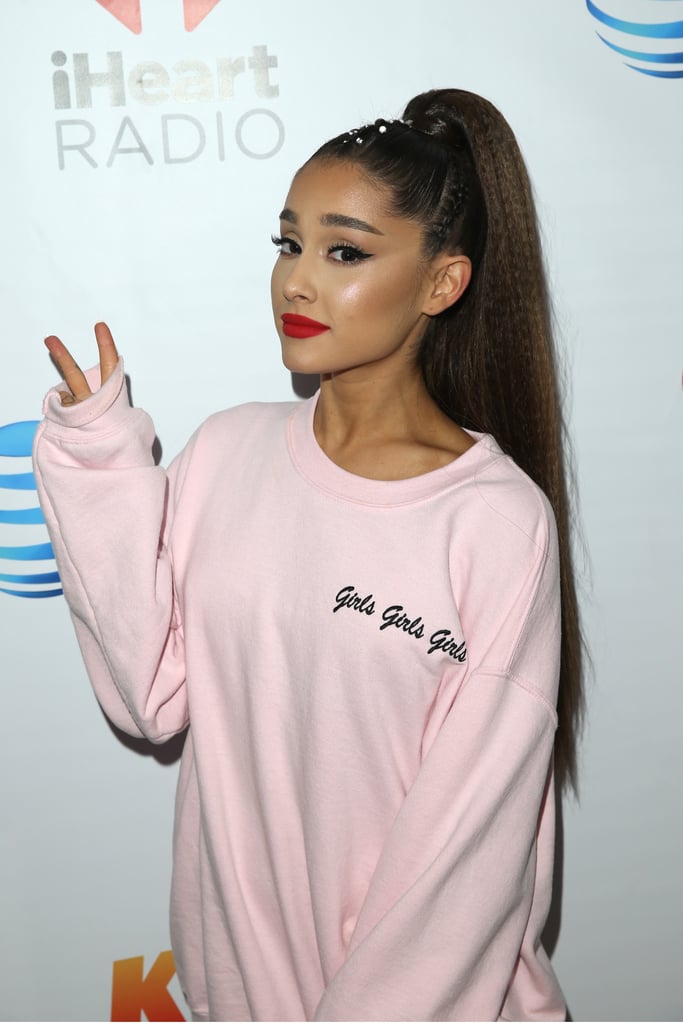 If you've ever taken a moment to look closely at Ariana Grande's ponytail, no doubt you think it looks perfectly snatched, but also that it looks really really painful.
It might be her signature look, but she recently took a brief break for Elle's July cover and wore her hair long and luscious. However, she soon went back to her beloved pony. If you've tried out the supersnatched style yourself, you'll know that it doesn't come without its challenges. But the 25-year-old singer has never spoken about her uncomfortable hairstyle, until Camila Cabello asked the question many of us have been wondering: is it painful?
Cabello tweeted Grande saying, "I just did a high ponytail for the first time and it is literally pulling on my BRAIN ITS SO PAINFUL HOW DO YOU DO IT". Ariana replied, "well u actually have hair so that prolly makes it a lil more painful ….. nah jk i'm in constant pain always and don't care at all." So there you have it. Ariana Grande is not immune to the pony pain, which just gives us further proof that God is a woman: who else could wear painful ponytails and still get sh*t done? Read on to see some of Grande's best ponytails.
Source: Read Full Article