I Pretty Much Gave Up on My Nightmarish Eyebrows Until This $9 Pencil Came Along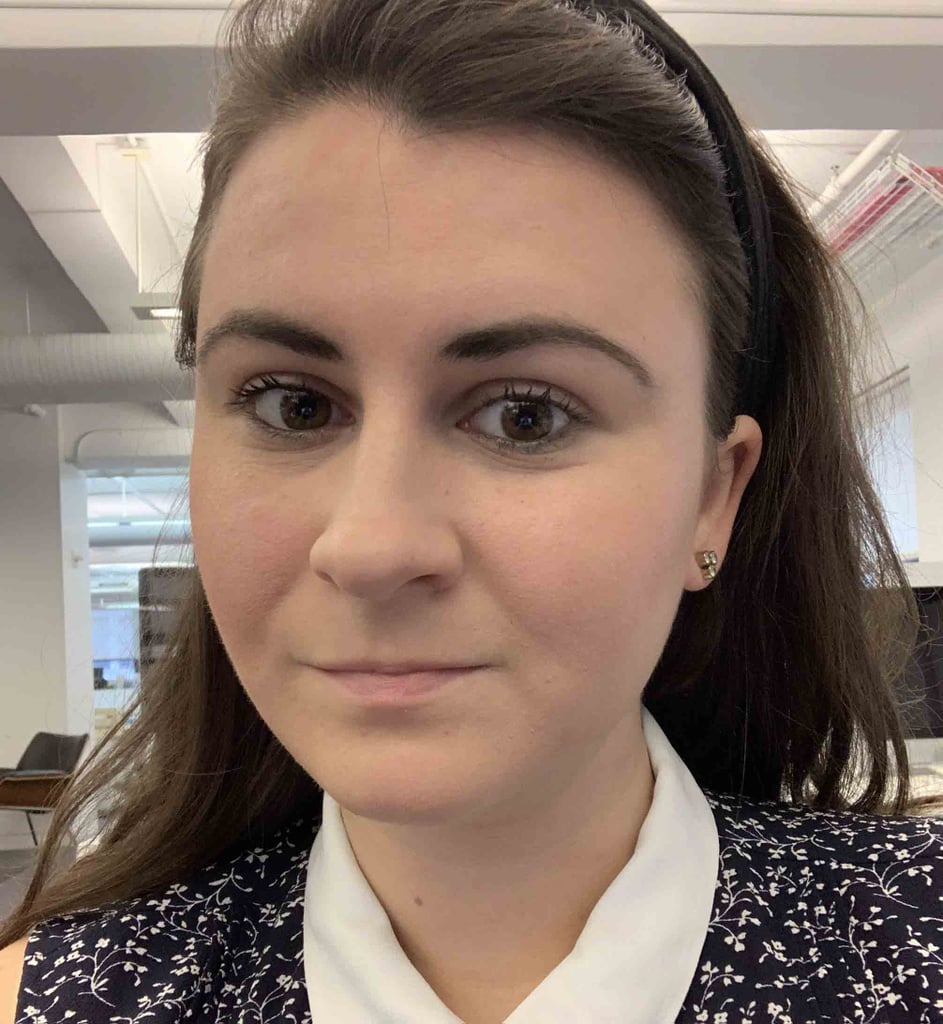 After Doing My Brows Using the Easy Breezy Brow Draw & Fill Brow Tool

I remember it like it was yesterday: I was in sixth grade having a makeover session with my best friend at the time, Chelsea. As the oldest child in my family, I was virtually clueless about applying foundation evenly or taking care of my brows. So when it came time for her to clean up my eyebrows, Chelsea let out an audible gasp and said quite clearly, "I think you have the longest eyebrow hairs I have ever seen."
I wasn't exactly embarrassed — we were BFFs at the time, after all — but I quickly realized that she was right. My eyebrow hairs were weirdly longer than usual. Over time, I chalked it up to genetics, as my sister seemed to have the same affliction. (Thanks a lot, Dad!) And, naturally, this extra length didn't apply to my eyelashes in any way, shape, or form. Sigh.
As a fairly low-maintenance gal who's somewhat terrified of getting my brows microbladed — though I must admit, my sister recently got hers done and they look amazing! — I was on the hunt for a no-fuss eyebrow tool that could whip my brows into shape. Enter CoverGirl's Easy Breezy Brow Draw & Fill Brow Tool ($9), an affordable drugstore find that gets the job done.
Available in four separate shades ranging from light to dark (I'm somewhere in between the two darkest shades), the two-in-one tool pulls double-duty by offering a superpigmented pencil that makes defining your brows easy and a cushioned end that allows you to fully define and fill in your brow without necessarily adding more color. Simply use a spoolie to brush your eyebrows in one direction and trim them, if necessary, before using the slanted tip to fill in the finer hairs and the cushioned end to fill out the brow.
For someone like me who needs help in between waxes, this tool is truly godsend. A little color using the pencil goes a long way. In fact, it went on so smoothly the first time around I actually had to wipe a bit off with a makeup remover pad. Sounds like a pretty good problem to have, right? The cushioned end is also particularly helpful for anyone who needs to fill in space towards the end of their brows. Running late this morning — per usual — I was able to sculpt my brows in less than two minutes, and yep, that's the sweet spot for me.
Scroll ahead to get a closer look at CoverGirl's brand-new Easy Breezy Brow Draw & Fill Brow Tool that gives you some serious shape without breaking the bank.
Source: Read Full Article