I Tried TikTok's Favorite Body Scrub, and It Lives Up to the Hype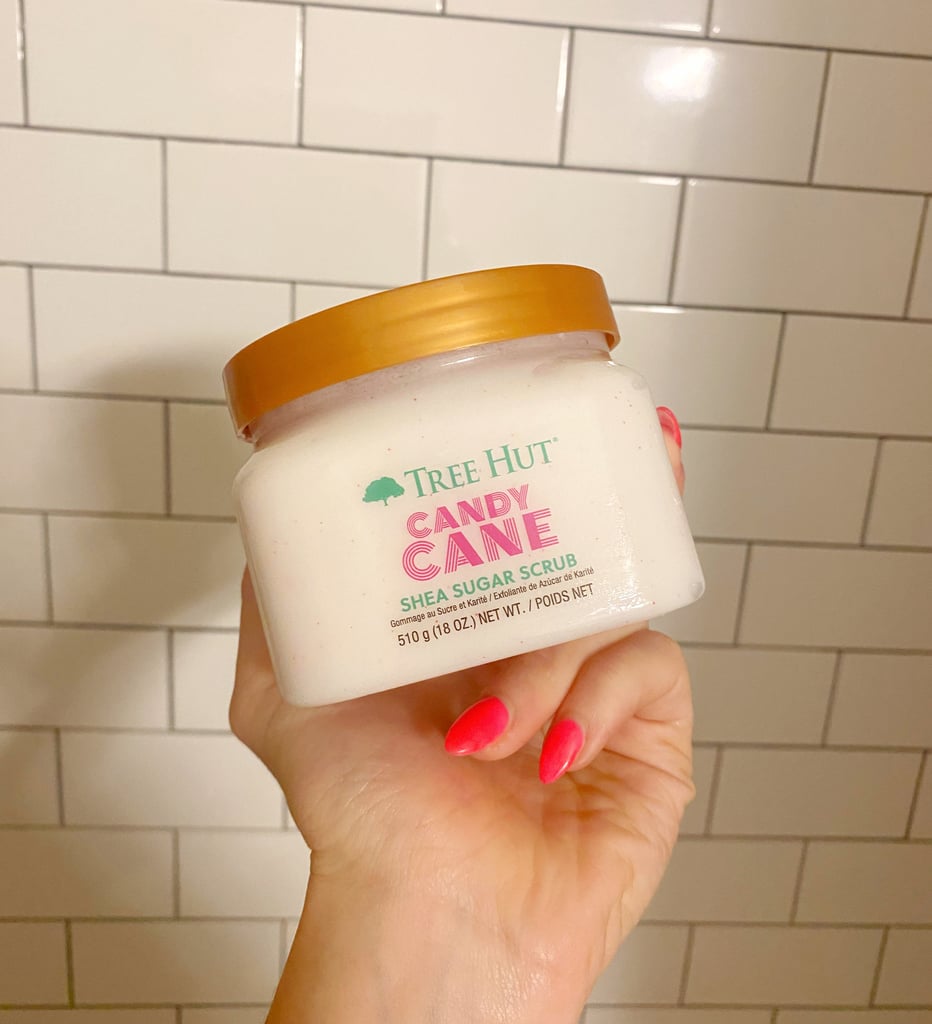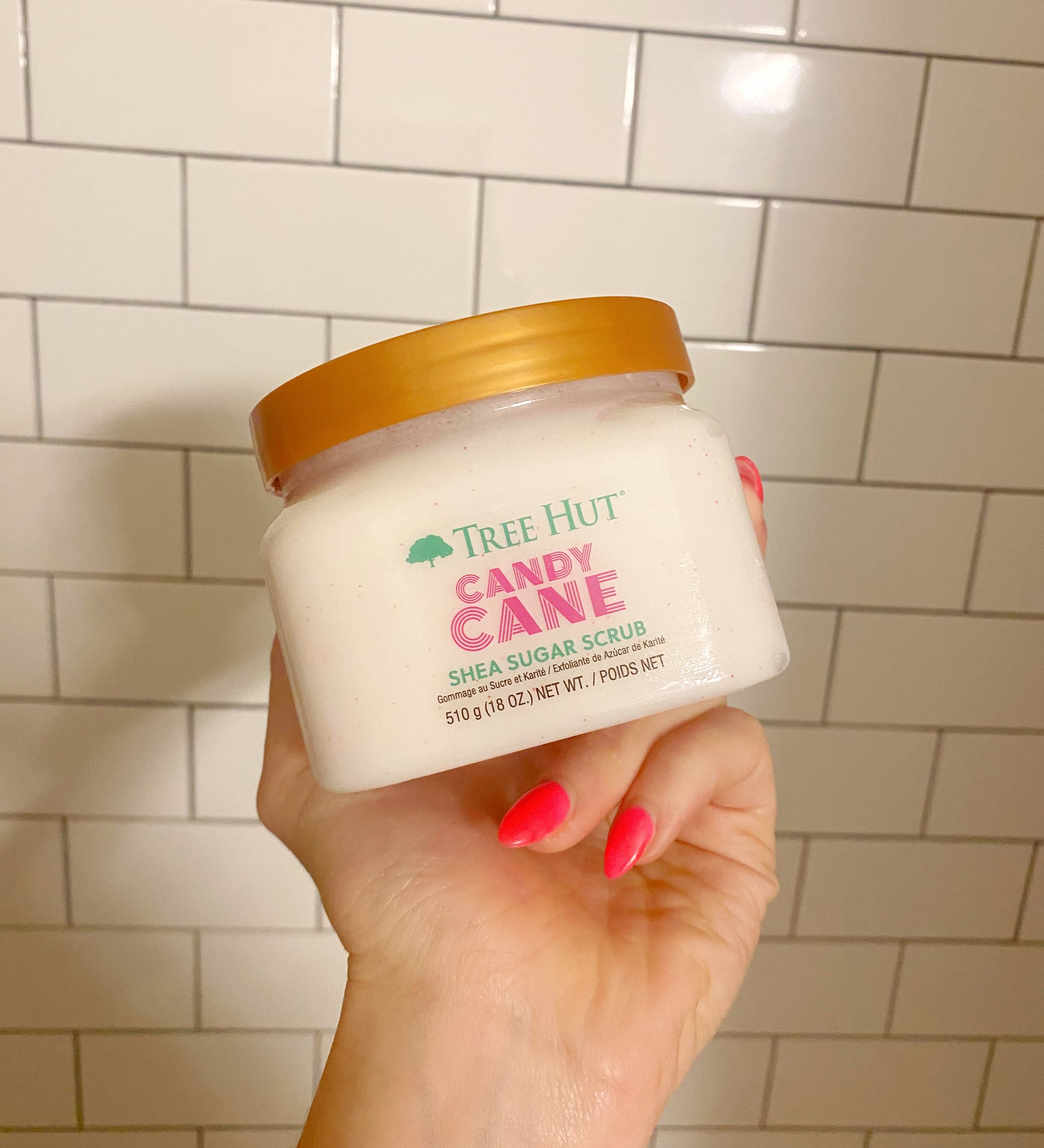 As a beauty writer who tests approximately hundreds of products per year (and that's not much of an exaggeration), I'm surprised to admit that I've never tried Tree Hut's internet-famous body scrub. I've seen it in too many Target hauls on TikTok to count and felt the slightest bit skeptical watching people rave about it. It's a body scrub, after all. Is it really that remarkable? Judging from the perfect five-star review on the retailer's website for every scent offered (there are a total of 15, by the way), I knew I had to put it to the test to see what all the hype is about.
Given that my entire apartment is already full of holiday candles, I decided to add the Tree Hut Candy Cane Shea Sugar Body Scrub ($8) to my virtual shopping cart, ordered it to my local Target, and sped over to pick it up. Keep reading for my honest review.
What I Like About the Tree Hut Sugar Body Scrub
For starters, the scent is, as shoppers have described, heavenly. It smells just like crushed-up candy canes, and the experience of using it is straight-up luxurious. The texture is thick, and the sugar grains are noticeable without being too harsh on the skin. After just one use, my skin felt softer and silkier to the touch. That's no major surprise, given that Tree Hut's body scrubs feature a six-oil blend of avocado oil, macadamia oil, sweet-orange oil, sweet-almond oil, evening-primrose oil, and safflower oil. As someone with dry skin, I feel good about using this formula since it's a great balance of physical exfoliation and hydration.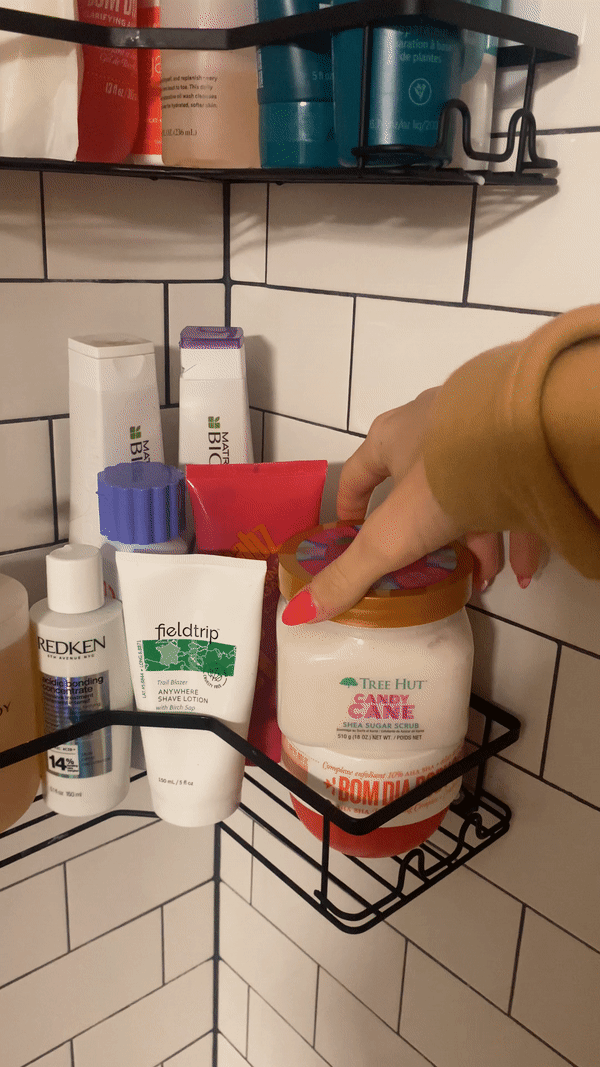 What's Worth Noting About This Body Scrub
I've seen a lot of negative reviews in my day, but that's not the case for this body scrub. Most shoppers deem it a must have, though a small fraction errs on the more critical side. Two reviewers mentioned that while they loved the smell and skin-softening benefits, they found the formula to be a little too "runny" and "watery." I didn't find it to be either. In my experience, it was thick yet spreadable.
Though an obvious observation, the scent might be too strong for those sensitive to fragrances, and I can almost guarantee it won't be a hit amongst those who exclusively use fragrance-free products.
Who Is This Body Scrub Best For?
This body scrub is best for those who love a sensorial shower experience and want their bathing routine to be as reminiscent of a spa as possible. I think it's a great choice if you have dry skin like me and need a formula that's as nourishing as it is physically exfoliating. Oh, and it's a great gift idea, too.
Additional Details
The TikTok-famous scent is the Tree Hut Moroccan Rose Shea Sugar Body Scrub ($8).
Tree Hut's scrubs are paraben free, vegan, sulfate free, and alcohol free, and they contain no formaldehyde donors.
The Candy Cane scent is one of three scrubs in the brand's holiday line. The others are the Tree Hut Holiday Cheer Shea Sugar Body Scrub ($8) and Tree Hut Frosted Sugar Cookie Shea Sugar Body Scrub ($8).
Rating: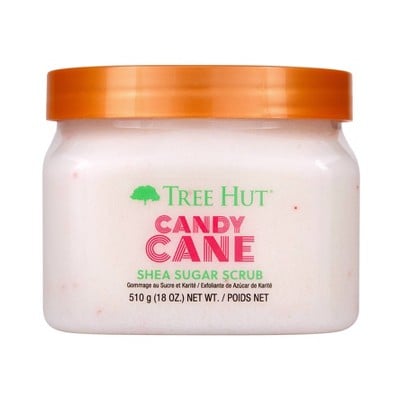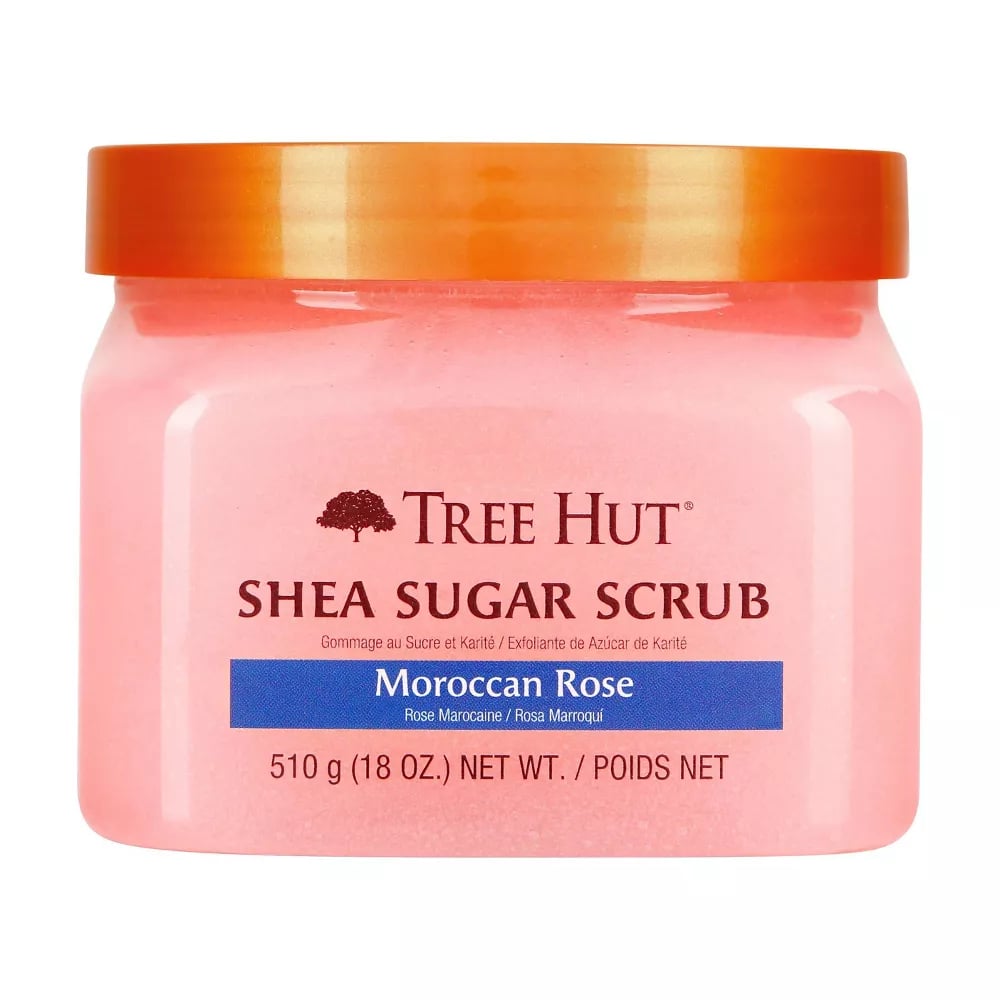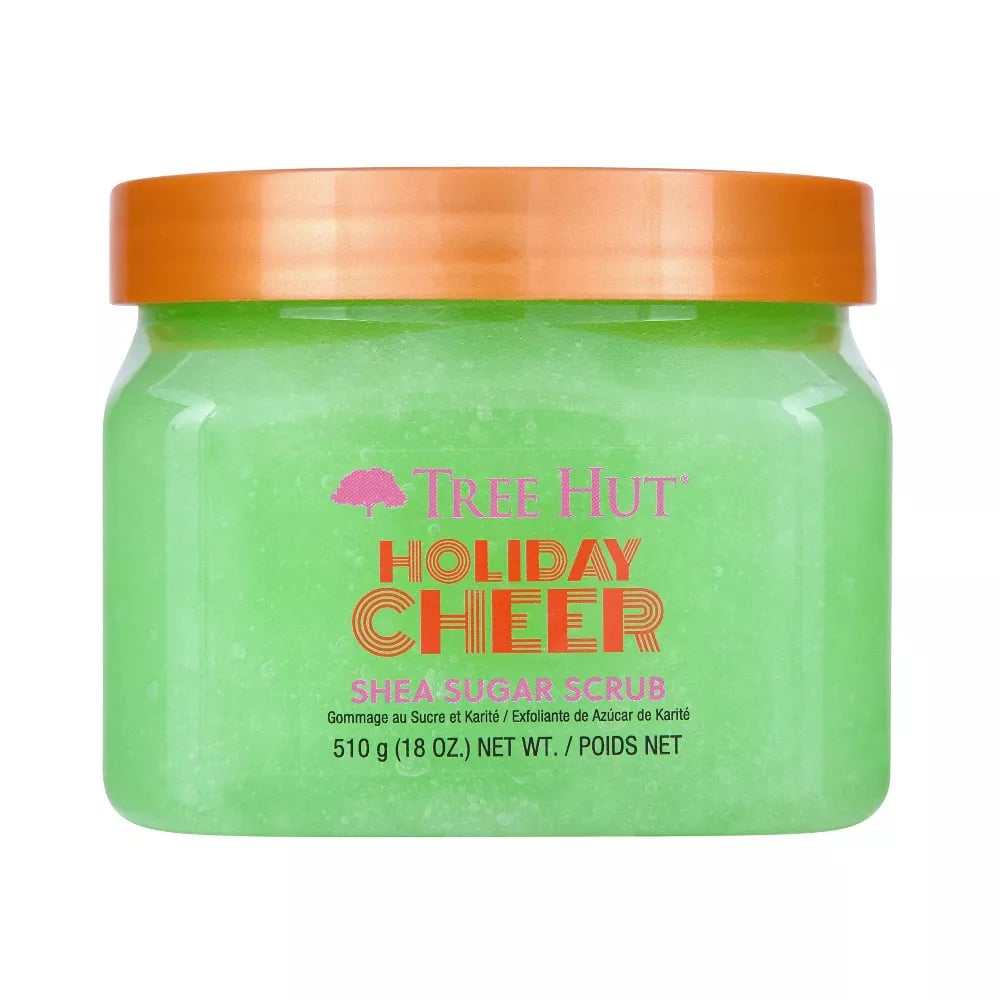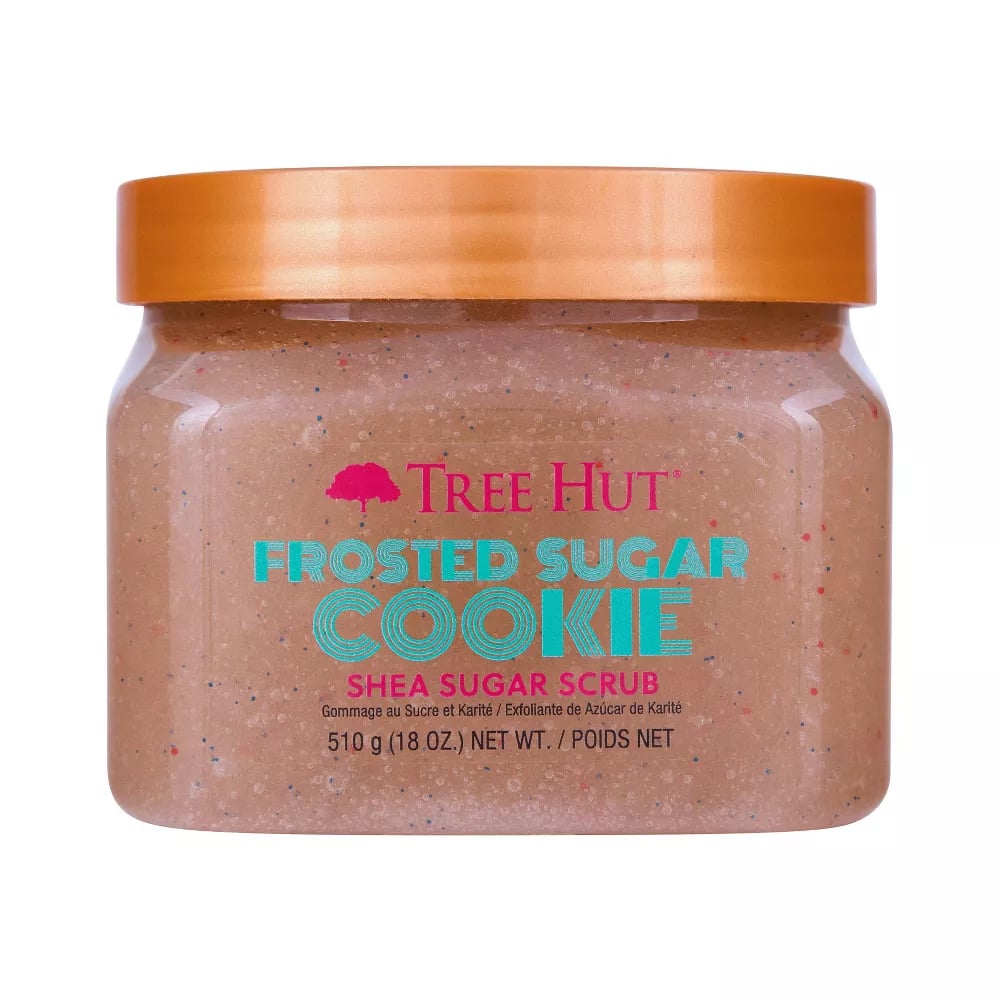 Source: Read Full Article