I Used Chemical Peel Pads Every Day For a Week, and This Is What Happened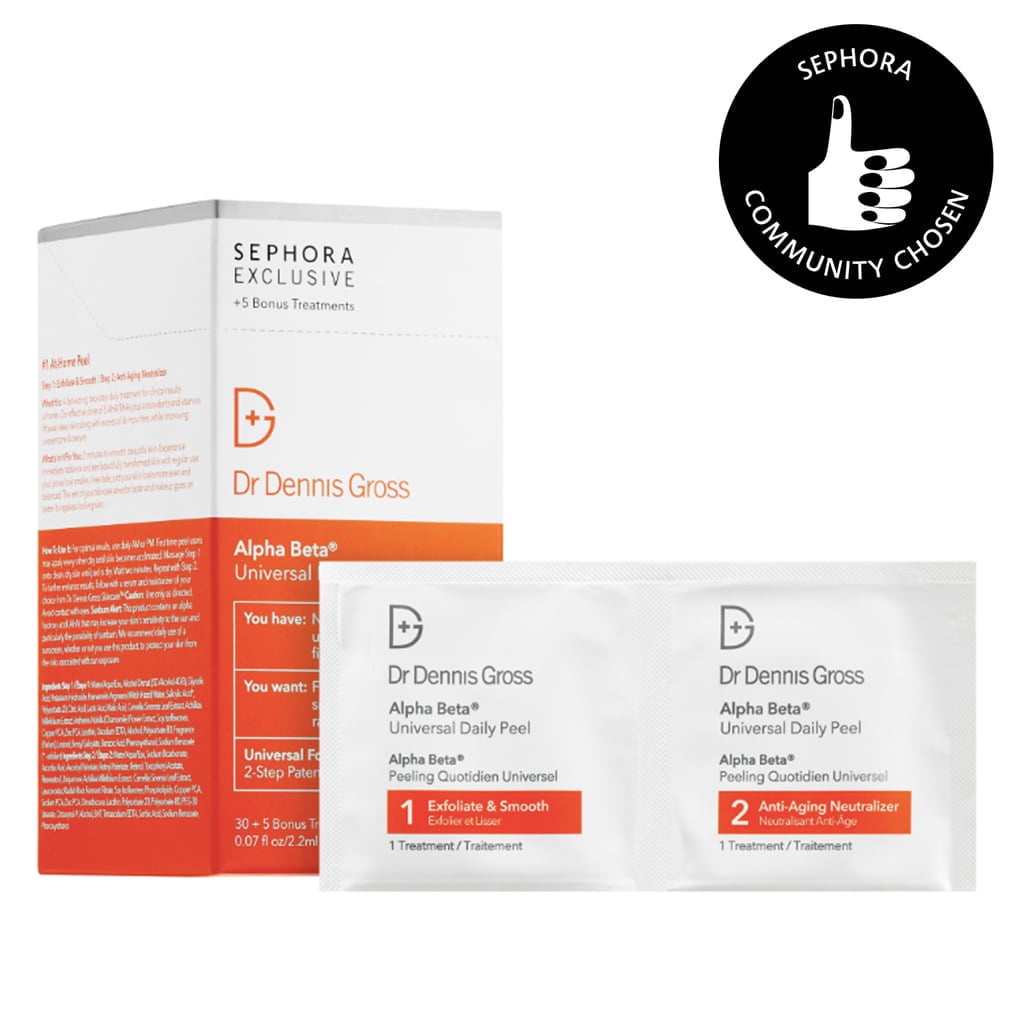 Much like the rest of the animals on planet Earth, the rapid change of temperature due to global warming has not been kind to my body or my skin. The sudden cold front has caused my complexion to break out in small bumps, leaving dry patches around my nose and tiny whiteheads all over my chin. After perusing the internet for a solution, I decided to try the Dr. Dennis Gross Skin Care Alpha Beta Universal Daily Peel ($88), which has earned a Sephora Community Seal for its positive reviews.
I have been using the two-step peel each day for the last week, starting with the Exfoliate and Smooth pad, which contains alpha hydroxy acid to slough away dead skin cells sitting at the surface, and following it with the Anti-Aging Neutralizer, which equalizes the active ingredient. Within two days, my skin was noticeably smoother and less splotchy. I was surprised that it never irritated my skin and worked so well I could leave several other steps in my complicated regimen in the dust.
Considering how clear my skin looks, I intend on cleaning out my medicine cabinet to make way for a permanent home for these miracle pads.
Source: Read Full Article