Jonathan Van Ness Reveals the Tricky Part About Doing Hair on "Queer Eye"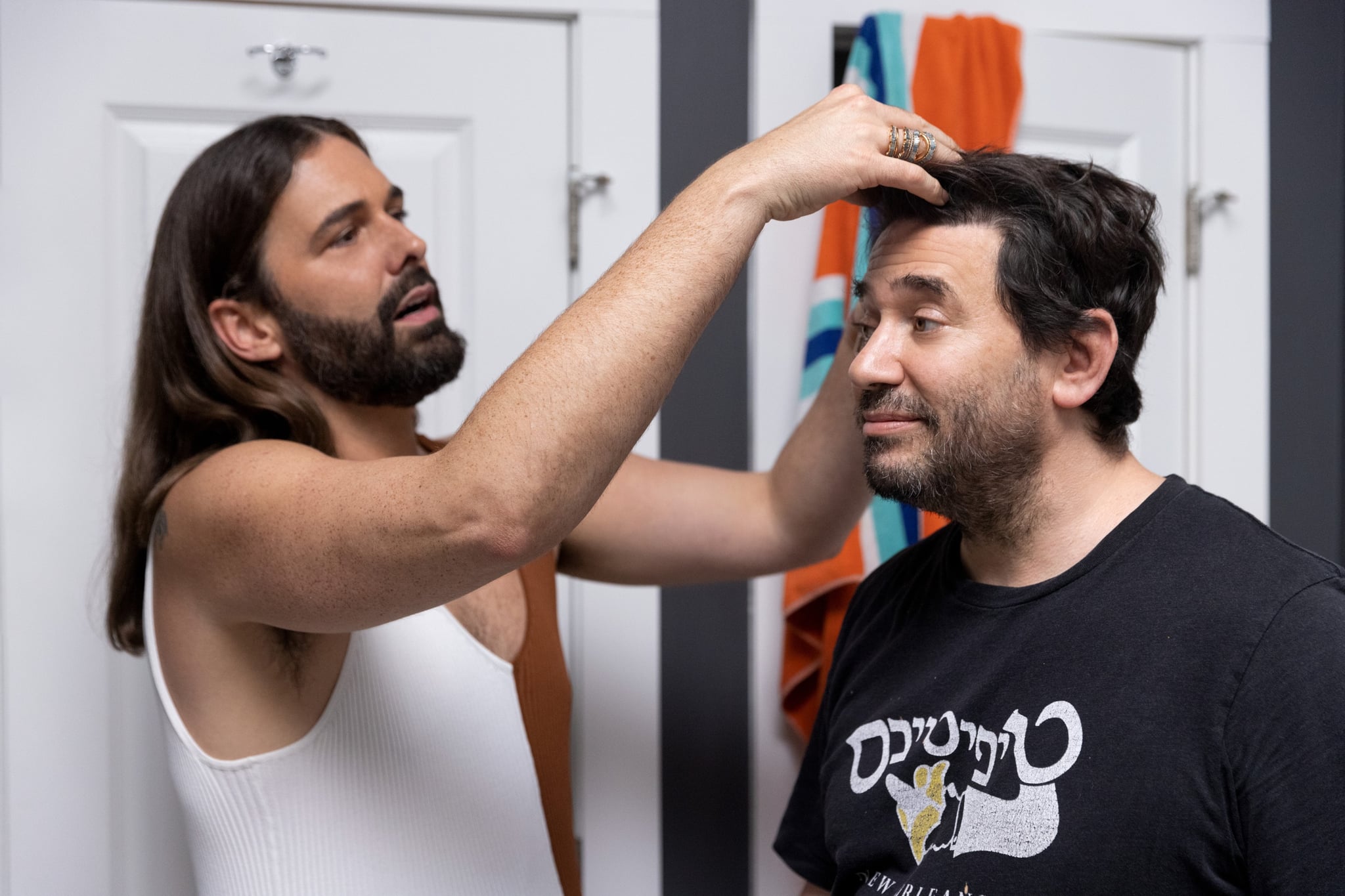 If you're one of 3.34 million people who have witnessed the Fab Five in tear-jerking action on Netflix's "Queer Eye," chances are you're well acquainted with Jonathan Van Ness. The TV personality and professional groomer handles the beauty bits of the makeover series — and to much success, commercially speaking: in between projects, they work on the eponymous hair-care brand called JVN Hair and even landed themselves a spinoff show, "Getting Curious."
Still, contrary to the series's sunny disposition, it's not all sunshine and rainbows. Or actually, maybe it is, and that's what makes things tricky.
"We always seem to end up in like the world's warmest — OK, not the actual world's warmest, but a very warm place — in June, July, and August, like in the height of summer," Van Ness tells POPSUGAR. (Across seven seasons, the show has filmed in Texas, Georgia, Kansas, and New Orleans, to name a few.) "So your brain kind of panics because you're looking at this hair that you just styled and you're looking at your own hair and it's like just like the most humidity . . . and I feel like you just make weird decisions when it's humid and hot out. I think I said in [this latest] season it was like the eighth ring of Satan's asshole and that is how it felt."
To be clear: the momentary discomfort ("normally you sweat in your armpits, but in New Orleans honey, it was the crevices of my shoulder blades like right in the middle of my spine") is well worth it in the end. "I'm not trying to complain. We are so passionate about our heroes having a good experience, and it's really about them. I love that part and I also love getting to see the boys. We've all grown up together on this show."
A possible solution against the clammy air, he offers, is the new JVN Hair Embody Volumizing Foam ($29), which can keep errant hairs from straying. "I'll do some foam mixed with air-dry cream to achieve a slicker, gorgeous little bun to control like any flyaway or just give my hair like more texture," they say.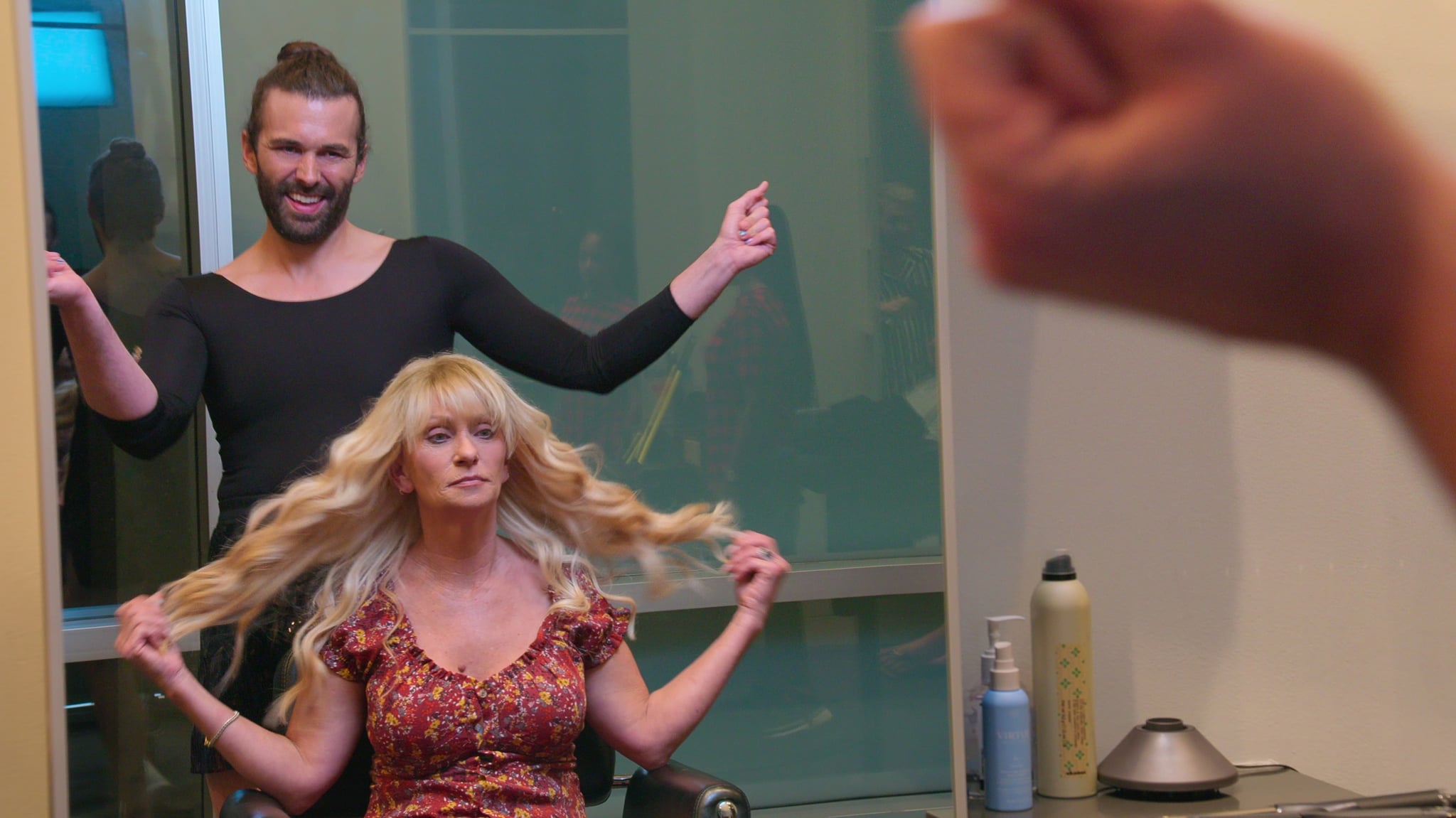 Humid air and sizzling temps can also wreak havoc on sensitive skin, which was another beauty hurdle to jump through when shooting this season of "Queer Eye." "I have psoriasis and I had a flareup during filming. When you're in the sun, when you have psoriasis, at least the kind I have, it can get really like tingly and like electric. It really feels bad. It just is so uncomfortable."
He continues, "So that one scene when me and Tan are creeping under the shade in Michael [Richard]'s episode . . . that's why." You heard it here first.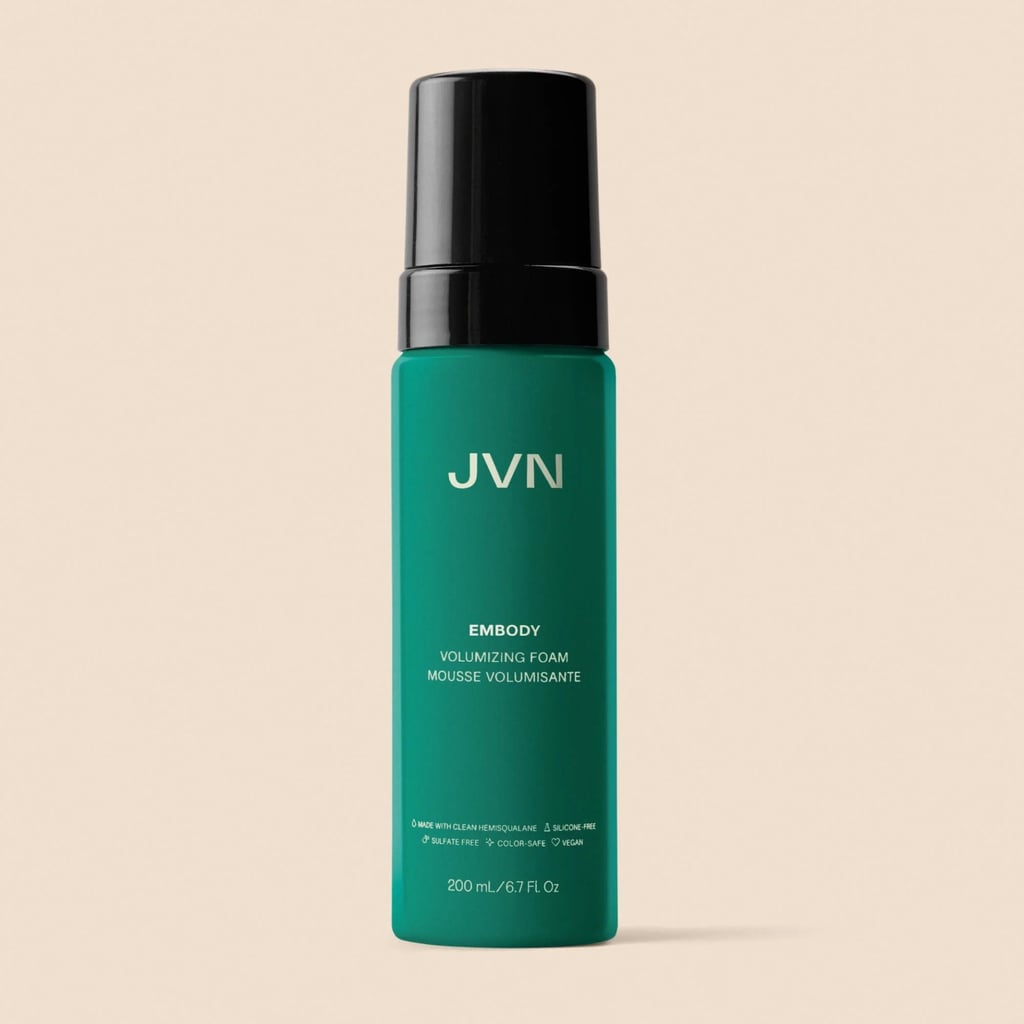 Source: Read Full Article