KKW Beauty Is Offering Up To 50% Off For Its Black Friday Sale
Black Friday is the perfect time to stock up on your wishlist for cheap, and if you have been wanting to look like a Kardashian but haven't had the budget, this is your chance to try it out for less. KKW Beauty's 2018 Black Friday sale has 30-50 percent off most of its stock, letting you stock up on blinding highlighters, smoky eyeshadow palettes, and matte liquid lipsticks for a fraction of the price.
The sale started on Thanksgiving, Nov. 22, and will run through Saturday, Nov. 24 until 11:59 p.m. PST on KKWBeauty.com, giving you a few days to enjoy the price cuts. You will get 30-50 percent off all lip and face products, contour kits, highlight kits, eyeshadow palettes, Ultralight Beams, and more. The only exclusions that the sale does not capture are the new Glam Bible collection, cosmetic tools, and makeup bags.
This has the potential to save you hundreds of dollars, especially if you have been eyeing a few things and want to buy in bulk. For example, the Classic Blossom Bundle is currently 30 percent off, coming down from $279 to $195, saving you $84 on just one purchase. To give you an idea what to expect, check out some picks below.
KKW X Mario 10 Pan Eyeshadow Palette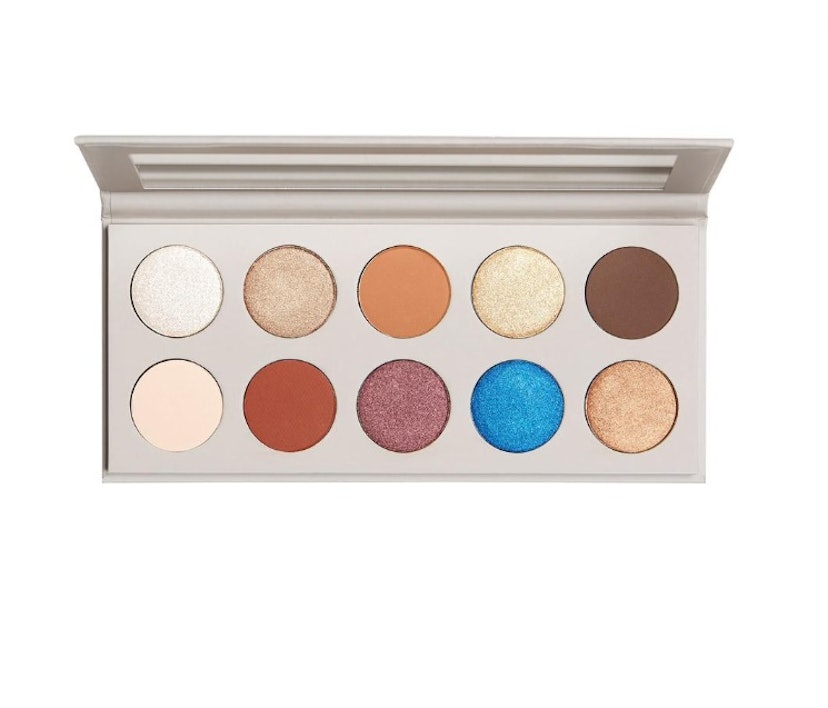 KKW X Mario 10 Pan Eyeshadow Palette
$45
$31
KKW Beauty
This iconic palette was all the rage when it launched earlier this year, putting the pearled sapphire blue color onto the map in terms of makeup trends. Coming with 10 matte and metallic shadow shades, the palette originally cost $45, making each shade cost $4.50. But now it's 30 percent off and $31, making each shadow cost $3.10. Formulated specifically for easy layering and blending, you can recreate some of Kardashian's most popular eye looks at home with this particular palette. From the colors "Glam," which is a rustic, metallic gold, to "Vegas," a deep metallic burgundy, it will become your new go-to makeup palette.
KKW x Mario Bundle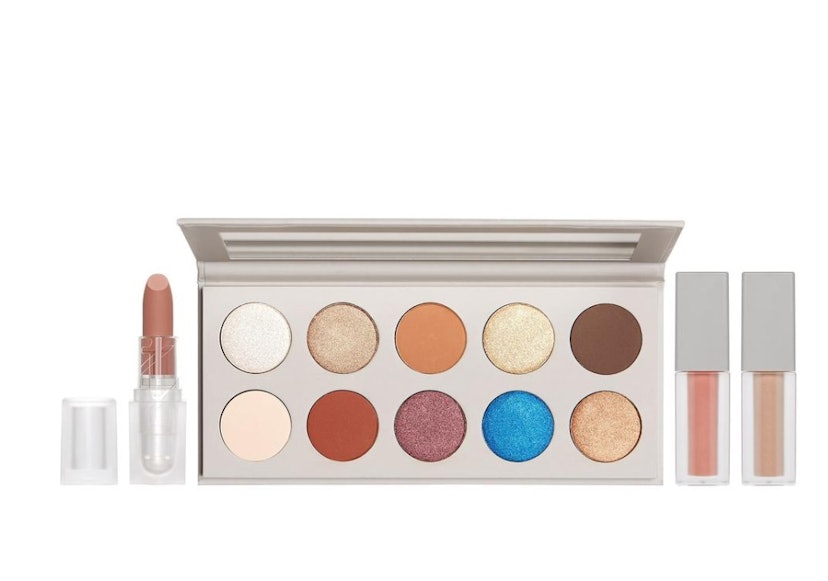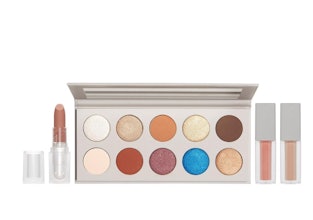 KKW x Mario Bundle
$101
$70
KKW Beauty
If you loved the Mario palette and want to try out the rest of the makeup collection, this weekend you can do it for much cheaper. The entire KKW x Mario Bundle, which consists of the eyeshadow palettle, the classic creme lipstick, and two lip glosses, originally clocks in at $101, but is now 40 percent off and costs $70.
Crème Lipstick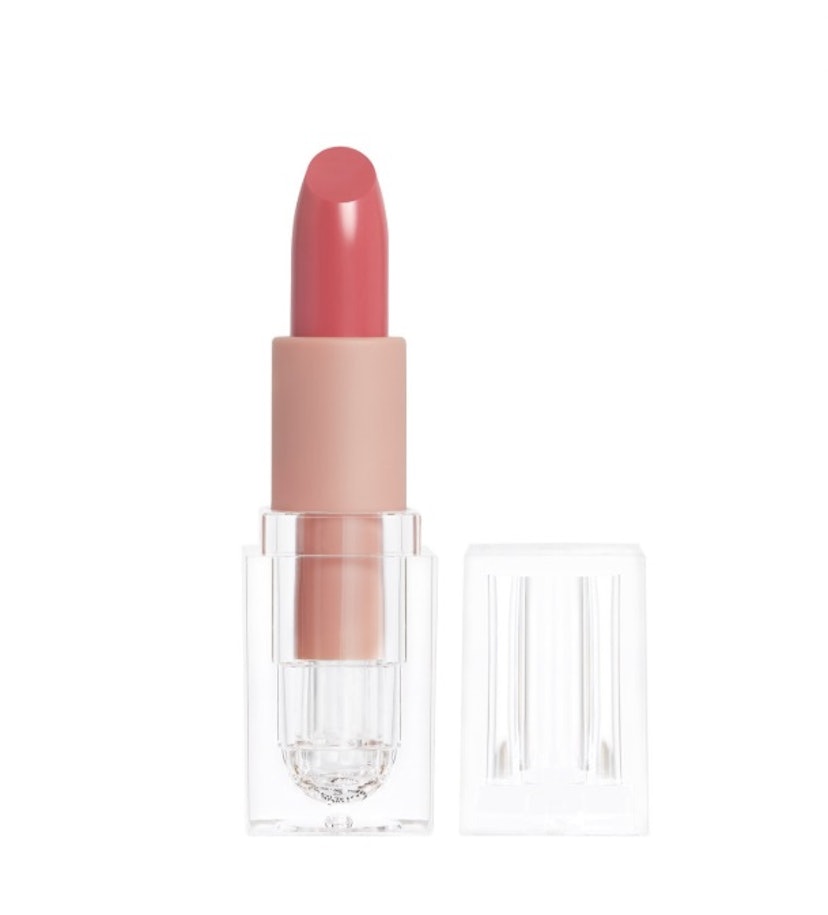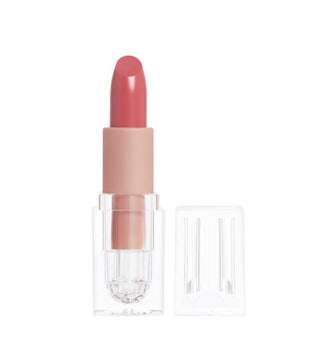 PINK Crème LIPSTICK 3 mid tone yellow pink
$18
$12
KKW Beauty
You can now get a KKW Beauty lipstick for the price of a drugstore lippie, where the creme bullets are now 30 percent off, going from $18 to $12.
Flashing Lights Loose Powders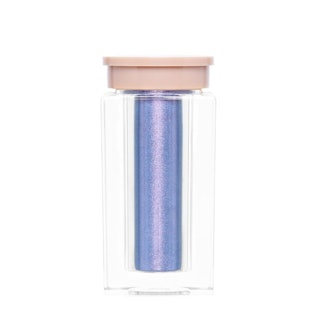 Flashing Lights Loose Powders
$17
$12
KKW Beauty
Play with glitter in a grownup way with Kardashian's Flashing Lights Loose Powders, creating multi-chrome eye looks that work for both day and night. And right now the hues are super affordable, where they are 30 percent off and went down from $17 to $12.
Creme Contour & Highlight Sets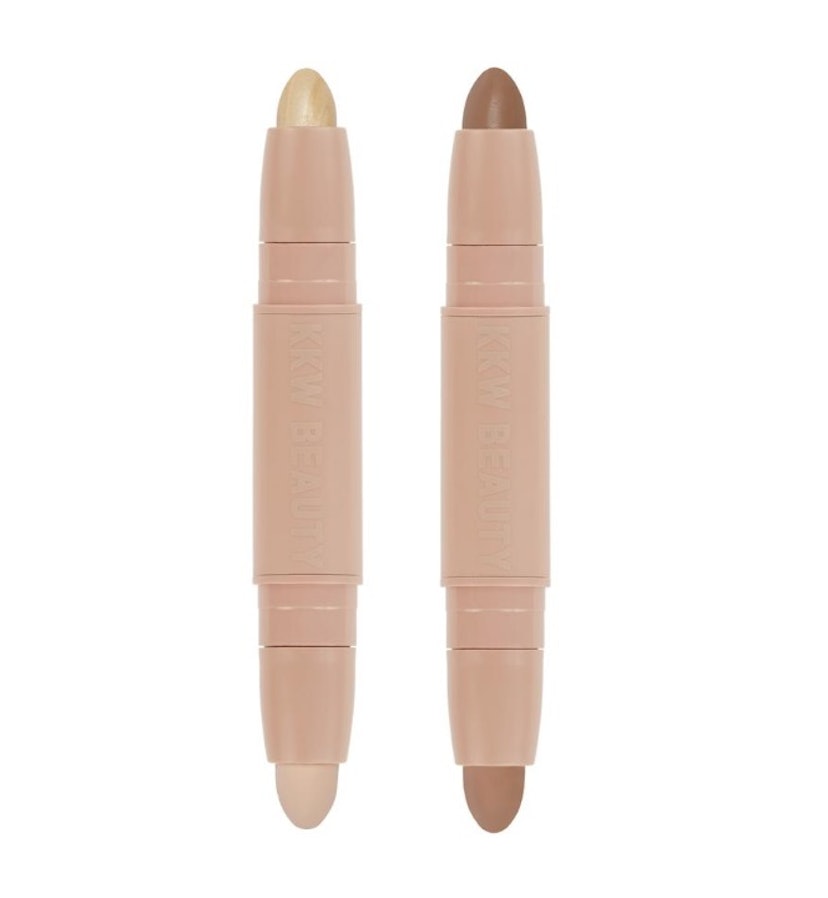 Creme Contour & Highlight Sets
$32
$22
KKW Beauty
Now 30 percent off, Kardashian's iconic Creme Contour & Highlight Sets are reduced from $32 to $22. The ultra-creamy and buildable formula will help you contour, shade, highlight, and sculpt, while being kept in an easy-to-carry-around double ended pen.
If you're a makeup lover, you won't want to miss this amazing sale. Nab some of the hottest makeup products of the year for a fraction of the cost.
Source: Read Full Article