Myth or Miracle: Do Eyelash Serums Actually Work?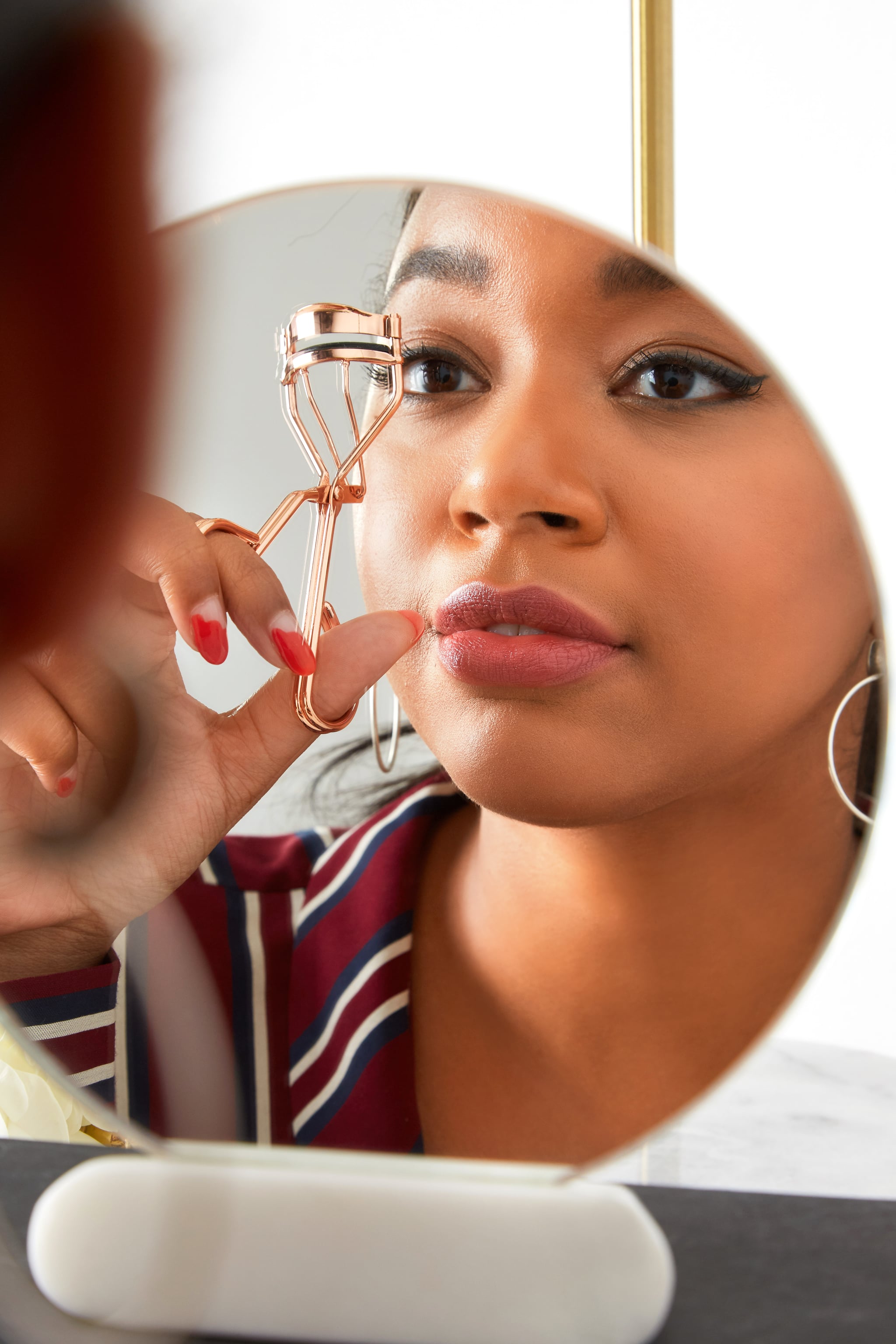 When I first tried an eyelash serum, I'll be honest: I didn't think it would work at all. I started using it purely because it was on my bedside table, and since I write about beauty all day, I thought I should give it a go. Now my future self thanks my past self for taking the extra few seconds every evening to apply a serum that, as far as I'm concerned, is so effective it must be witchcraft.
But is this all just placebo effect? Do eyelash serums actually work? We asked dermatologist Francesca Fusco, MD, to get the lowdown on all things lash (and brow) growth.
Let's address the first question. Fusco says that most eyelash and eyebrow serums do work to a certain degree. "Some work simply by nourishing the follicle and/or brow hair, preventing breakage, and making existing lashes appear cosmetically improved," she said. "Others, like Latisse, have active ingredients, extensive studies, and documented results, which demonstrate extended growth, increasing number of lashes, and thickness."
The ingredient proven to help lashes grow is bimatoprost, which Fusco says extends the growing phase. However, this isn't a quick fix — it takes time for eyelashes to grow. While you might see small improvements over a short period of time, it will take about eight weeks of regular application for lashes to appear noticeably longer and thicker.
Caring for your lashes is also important if you're looking to improve overall health of them, whether or not you're applying a serum. This includes avoiding waterproof mascara when possible (as it can be harsh on the lashes), as well as properly removing eye makeup and doing so gently. Fusco also notes that "those who have dandruff may not realize it, but the dandruff on their scalp may extend to their brows and eyelashes, leading to lash loss before it's time." She recommends using a special dandruff shampoo (on your head, not your lashes) to help counteract this.
Considering investing in an eyelash serum? Here are our favorite serums.
Source: Read Full Article