Prince George, Princess Charlotte and Prince Louis return to school amid royal rift
It's been a turbulent week for the royal family in light of Prince Harry's tell-all memoir being released to the public, along with his slew of explosive interviews that made several shocking revelations about his and his wife Meghan Markle's treatment in the royal family.
Despite their family's turmoil, the Prince and Princess of Wales put on a brave face on Thursday, marking their first engagement of the year by officially opening the new Royal Liverpool University Hospital. Their children, Prince George, nine, Princess Charlotte, seven, and Prince Louis, four, also put on a brave face as they returned to Lambrook School for their second term.
WATCH: A look back on royal children's first day of school in pictures
Lambrook's Instagram account revealed that pupils were "happy to be back" following the Christmas break, along with a photo of two young students smiling over a mathematical board game.
"Pupils are clearly happy to be back in the classroom today at the start of a new and exciting Lambrook Lent term," read the post.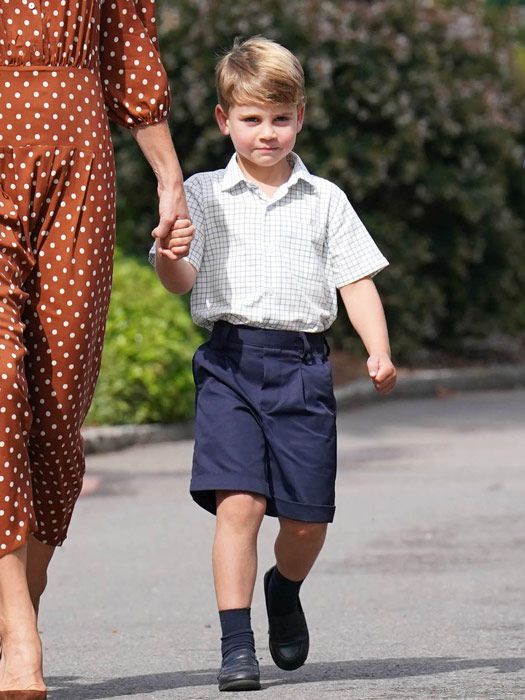 Prince Louis started his first day of primary school in September last year
The Wales children were no doubt excited to return to the independent preparatory school to reunite with their friends. Just before Christmas, the school shared that pupils had "Snow much fun!" playing in the snow during the UK's cold snap.
Photographs shared to the public Instagram page showed students laughing as they built a snowman, while other snaps unveiled the idyllic wintery scene surrounding the school's grounds.
MORE: 4 surprising ways Princess Kate and Meghan Markle are raising their children the same
RELATED: Inside Prince George, Princess Charlotte & Prince Louis' fun-filled week without their parents
On Wednesday, Princess Kate was spotted for the first time since Prince Harry exposed the alleged fiery texts between his wife and the Princess of Wales over bridesmaid dresses.
In photographs published by the MailOnline, the mother-of-three was spotted driving her car after dropping off her children at school.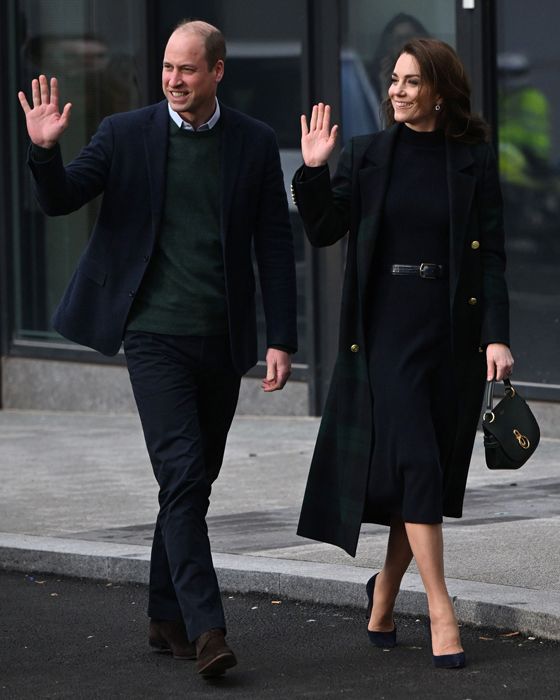 The Prince and Princess of Wales marked their first engagement of 2023
Despite her sombre mood, Princess Kate looked effortlessly elegant on the Windsor school run. She sported a sleek and straight hairstyle, muted brown-toned makeup and a tonal winter outfit.
The wife of Prince William rocked a sumptuous beige overcoat by Max&Co which she teamed with a grey plaid scarf.
READ NEXT: Prince William & Duchess Kate's school night dinners for their children are so wholesome
Source: Read Full Article