Tierra Whack on Creating the Ultimate Getting-Ready Song
Is there any better feeling than blasting your favorite music while getting ready in the morning? Allow us to make a suggestion for your #GRWM playlist: Tierra Whack's new single, "Walk the Beat" (trust us, you'll be starring in your own fashion show before the next song plays). In addition to her new song, the rapper and songwriter joined forces with e.l.f. Cosmetics for the brand's Big Mood mascara campaign—to help inspire your next morning makeup look. Here, we sit down with Whack to talk about her new release, her favorite monochromatic beauty look, and the bold style that makes her feel confident.
What puts you in a good mood?
When I am doing what I love, like making music. Or even helping people—most times, that brings me more joy than when I'm doing something for myself. There's just something about putting a smile on other people's faces that does it for me. I can't put the feeling into words.
What inspired you to get into music and share your voice?
Music became an outlet for me early on in my life. I saw it as a creative way to express myself. I struggled with talking when I was younger, but rapping and rhyming words made it easier to convey my emotions.
What was the inspiration behind your new song, "Walk the Beat"? What kind of message do you want to share with your listeners?
I've always wanted to create a song that people could play while they're getting dressed and getting ready to get fly. I've been to a few fashion shows and I loved the atmosphere, but I didn't feel like I had a song that matched that scene. It's been a goal of mine for a while now to create a song that captures the essence of that.
You love electric, bold styles when it comes to beauty, fashion, and your music. Have you always created your own rules in regard to fashion and beauty?
I always did what felt best to me. My mom dressed me in bright colors and patterns, so I kind of stuck with that style. I love to stand out!
https://www.instagram.com/p/CPN7mhorzTU/?utm_source=ig_embed&utm_campaign=loading
A post shared by @tierrawhack
Why did you want to be a part of the e.l.f. campaign, and how do you feel it aligns with your music style and career?
I've always promoted self-love. That is always a big mood, and e.l.f. is all about that. It only felt right that we get together and make something magical.
How do fashion and beauty play a role in creating your music?
When I'm spitting fire rhymes, I'm wearing fly outfits and I'm all glammed up. I'm feeling good and being Whack!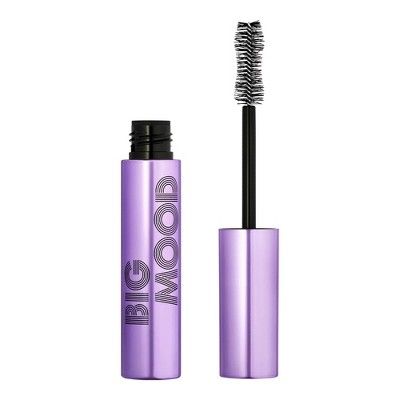 Do you have a beauty look or outfit that instantly puts you in a good mood or makes you feel your most confident self?
I love adding e.l.f. Cosmetics Big Mood Mascara on my top and bottom lashes. It instantly turns me all the way up. Also, when my makeup artist adds a red product to my brows to match my hair. I feel so cool. But then, I could be in my house chilling and relaxing watching a documentary and feel like my most authentic self.
Can you walk me through your skin care routine?

Right now, I'm using the exquisite cleansing gel and facial toner, along with rose water and some gel moisturizer. I never leave the house without putting on sunscreen. Now, I recognize how important it is to wear SPF every day. And I have to take off my makeup every night. I love using Bioderma; it's the smoothest way to get everything off.
Source: Read Full Article