Why You Should Care About "Blue Beauty" Just as Much as Green Beauty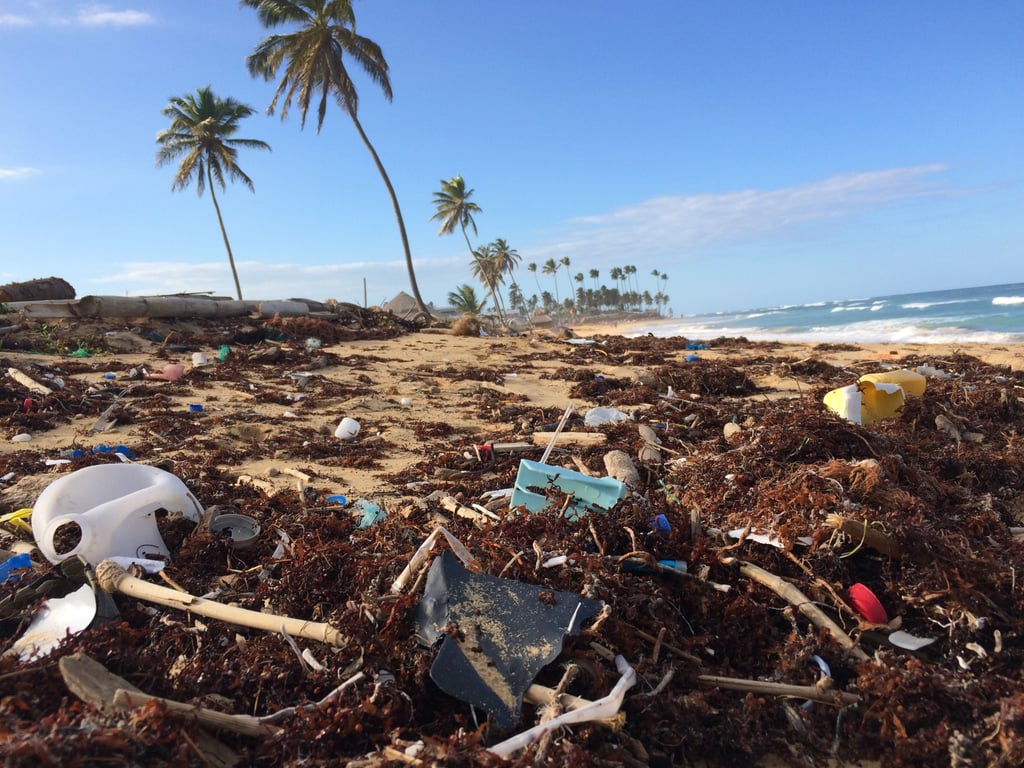 Why You Should Care About "Blue Beauty" Just as Much as Green Beauty

No doubt you've seen an abundance of dialogue about "green beauty," but we bet you've not heard the phrase "blue beauty" before. However, it's just as important.
It's time we took a long, hard look at the way we consume beauty in an effort to help protect our oceans. The recent banning of plastic beads in products and many companies getting rid of plastic straws has shone a light on the need for this, but is there more that can be done? Jillian Wright, founder of the Indie Beauty Expo, thinks so. The Indie Beauty Expo is a platform that allows small brands to showcase their products and their ethos. This gives Wright a firsthand look at upcoming trends, industry insights, and knowledge of how brands are becoming more "natural" and environmentally friendly. While speaking to Wright about all things indie, she also introduced us to the concept of blue beauty, and we quizzed her on everything we all need to know.
What Is Blue Beauty?
"Project blue beauty" was spearheaded by the founder of Beauty Hereos, Jeannie Jarnot, in an effort to create a better and bluer planet. Jarnot and Kapua Browning, the founder of Honua, hosted a beach clean up in Oahu, Hawaii, which resulted in a collection of a staggering 700 pounds of plastic. During this time, Hawaii banned two widely used sunscreen chemicals — oxybenzone and octinoxate — in an effort to help the oceans. Wright explained that, "blue beauty specifically supports ocean conservation, using reef safe ingredients and moving towards zero-waste packaging, or packaging that is virtually plastic free."
How Does Blue Beauty Differ From Green Beauty?
Wright says that the thought behind the two is very similar and aims to educate consumers about the effects products have not only on their bodies but on the planet, too. "Green beauty is about the transparency of ingredients, where these ingredients are sourced, how they are harvested, manufactured, what resources are used to produce the formulas, how it is packaged and distributed," she said. Blue beauty is a segment of this, but is more concerned with the oceans' well-being and preservation.
How Do Beauty Products Contribute to These Environmental Risks?
You might be wondering how exactly products are harmful to oceans. Firstly, it's all down to the packaging. Wasteful and unnecessary packaging is unlikely to be recyclable and will eventually end up in the ocean, damaging the ecosystem of the sea and the animals that inhabit it. As well as this, Wright notes that a number of common chemicals are known to be harmful to marine ecosystems. Often found in sunscreen, chemicals such as oxybenzone and octinoxate are said to be contributing to coral bleaching when worn while swimming in the ocean (though they are by no means the only culprits).
However, this does not mean anyone should not stop using sunscreen — our bodies are precious, too. If your dilemma is either using oxybenzone or nothing at all, always choose the sunscreen. That said, if you'd like to consciously make the effort to buy products without these chemicals, there are options. When it comes to buying an ocean-safe sun protector, the key is considering chemical versus mineral sunscreen. Chemical sunscreen contains ingredients such as oxybenzone and when in contact with water, can cause harm, whereas mineral or physical sunscreen is made up of active ingredients, such as titanium dioxide or zinc oxide that don't pose such a risk.
What Are Brands Doing to Protect Our Ecosystems and Oceans?
Wright says that brands need to consider a number of factors. "If you think about the life cycle of a product from start to finish, you will realize how important it is for brands to be aware of the impact it might have on our oceans," she said. "From growing and harvesting to using additive ingredients like emulsifiers and preservatives to production and filling to packaging to usage, and then finally, when someone throws the bottle away. When producing a formula, how much water does it require? Are the ingredients polluting our waterways? What's happening when we apply it onto our skin, then wash it off? What's happening with the plastic components? Are they properly being recycled or thrown away?" There is a lot to consider.
Brands such as Ethique create products that are made with biodegradable packaging in an effort to reduce the number of shampoo and conditioner bottles that end up in landfills and oceans. And Love Sun Body and Babo Botanicals only include chemicals deemed to be "reef safe" in their sunscreens.
"Everyone has to make their own choices, but 'choices' being the operative word; we have choice," Wright said. If you have the privilege financially to make these choices, you can do your part to save the planet. "Conscious beauty is not a trend, it's a movement," she said. "Your personal care is driven by awareness and intelligence, and there is always room for more people to join in this conversation. You hold the power in the way you spend your money, so spend it on brands that do good."
Ahead, shop some of our favorite beauty products that are blue beauty safe.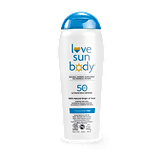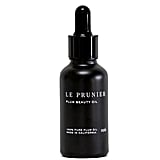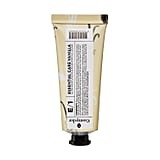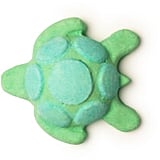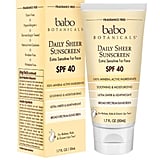 Source: Read Full Article