Winter 2018 Denim Trends That Aren't The Same Five Silhouettes You See Every Year
At this point, mom jeans, cropped jeans, and jeans in all washes are really nothing new. There's a slew of standard denim styles that might fluctuate slightly from season to season but will remain core staple styles. The winter 2018 denim trends that are worth covering, therefore, are those that haven't necessarily been popular year after year after year and are truly having a timely moment. After all, staticity does not a trend make.
Before we get into the more unique styles of the season, let me just say that all of the following are still "in" in terms of denim: deconstruction, frayed hems, pastel hues, cropped silhouettes, high waists, boyfriend silhouettes, kick flares, skinny jeans, two-tone denim, rolled cuffs—the list goes on. Basically, you can count on any pant style you've seen Zara carry for the past five years to be here for awhile.
In terms of what's having a resurgence in popularity (because everything that can be done with denim probably has at this point), four main styles stick out: long denim skirts, denim jumpsuits, animal print denim, and wide leg denim. Each style is easily wearable during colder months and can kick your go-to denim uniform up a notch. Read more about the trends below and shop a few great options for each one.
Long Denim Skirts
No, they don't have stuffy or like something Laura Ingles Wilder might have worn. If styled right, long denim skirts can look just cool and fashion-forward as minis, if not more. Look for those that boast a unique silhouette or feature a high slit, contrasting stitching, an interesting wash, or another design feature that feels decidedly modern.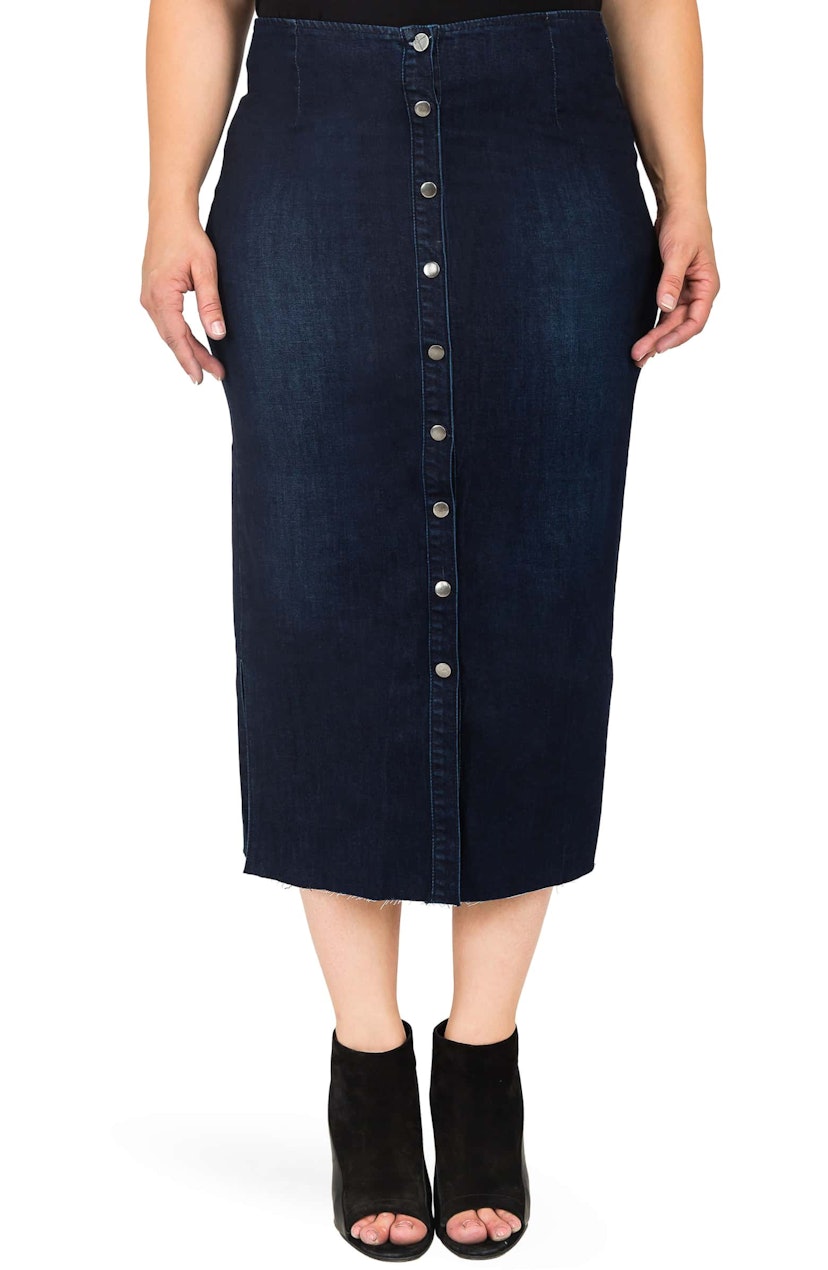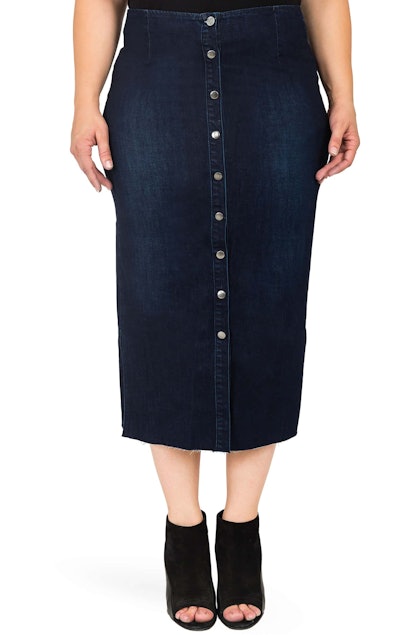 Standards and Practices Elain Denim Pencil Skirt
$78
Nordstrom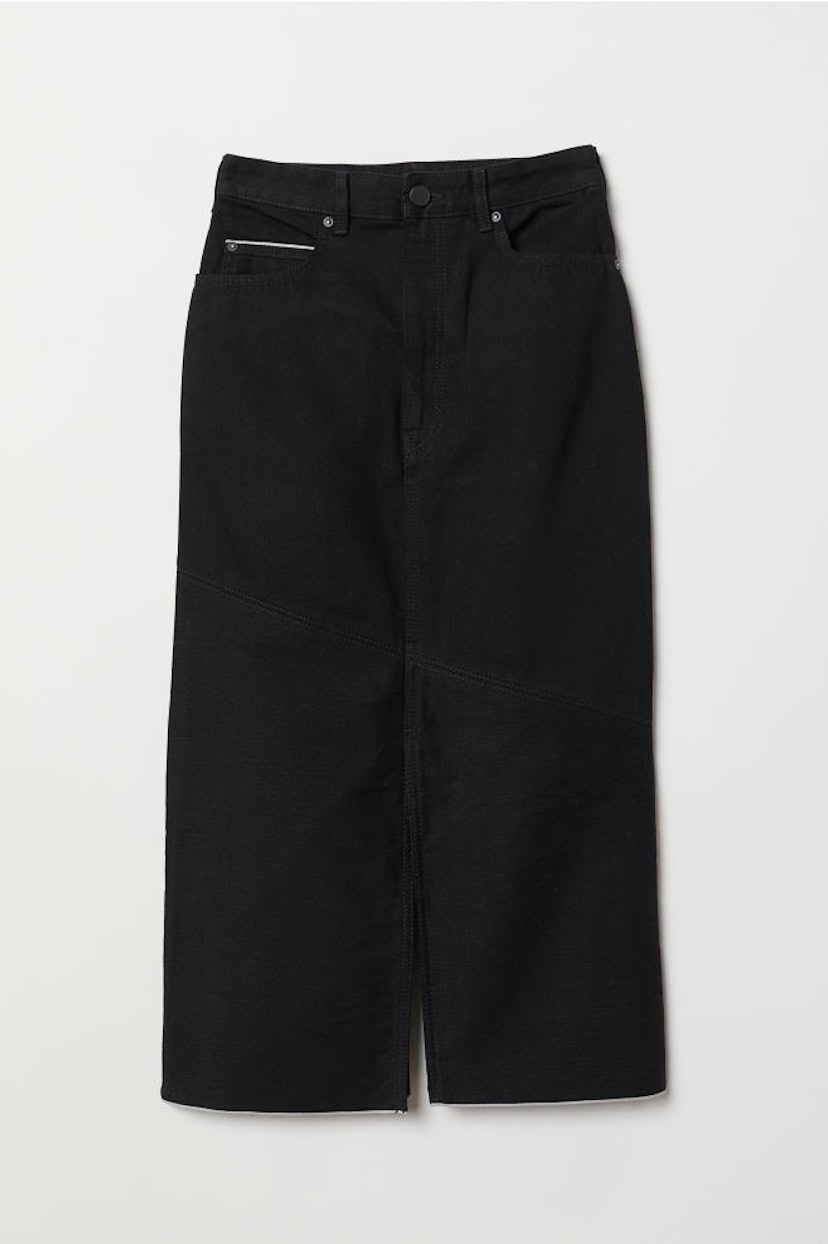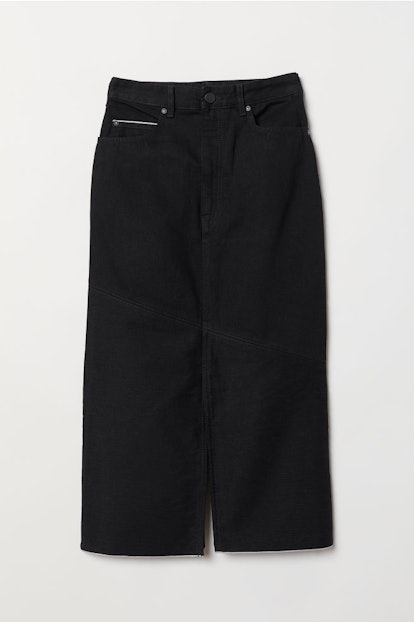 Long Denim Skirt
$70
H&M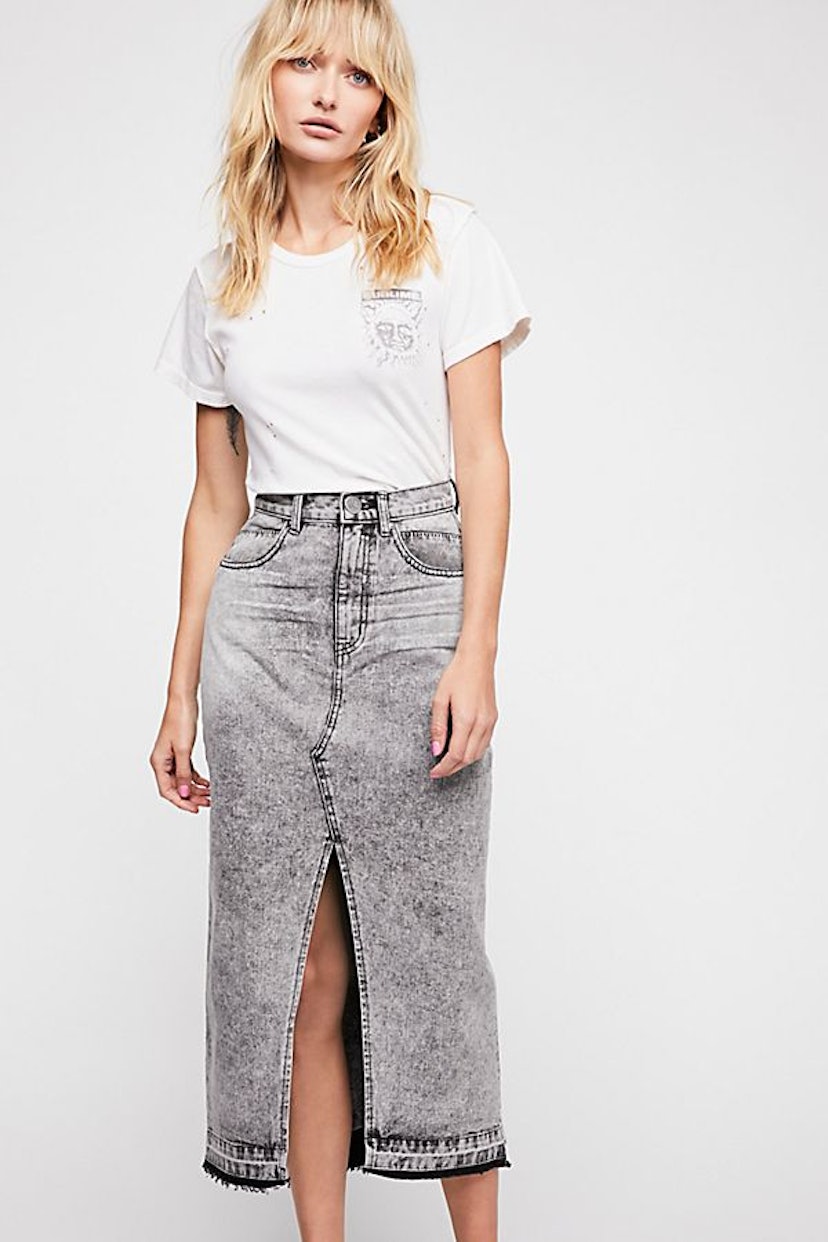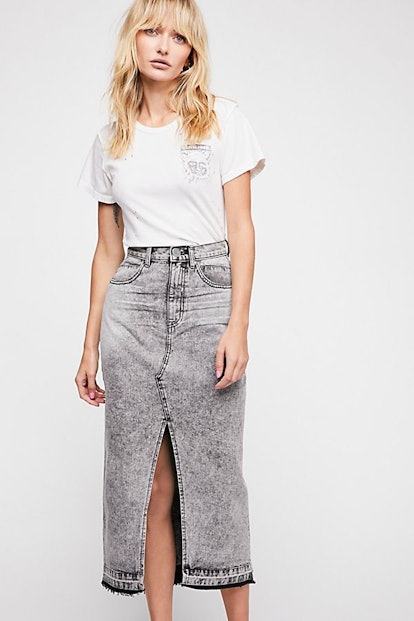 OneTeaspoon Rocko Denim Skirt
$100
Free People
Animal Print Denim
Animal print will be on every winter trend story you read, from shoes to bags to dresses to coats. Cheetah, leopard, zebra, python—you name it—has completely taken over the print world and I, for one, love it. Printed denim is a great way to make any outfit feel way more stylized, even though you're sticking to the same jeans and a t-shirt combo, and can be dressed up with a nice top and booties to feel more dressy than regular jeans would. Get wild.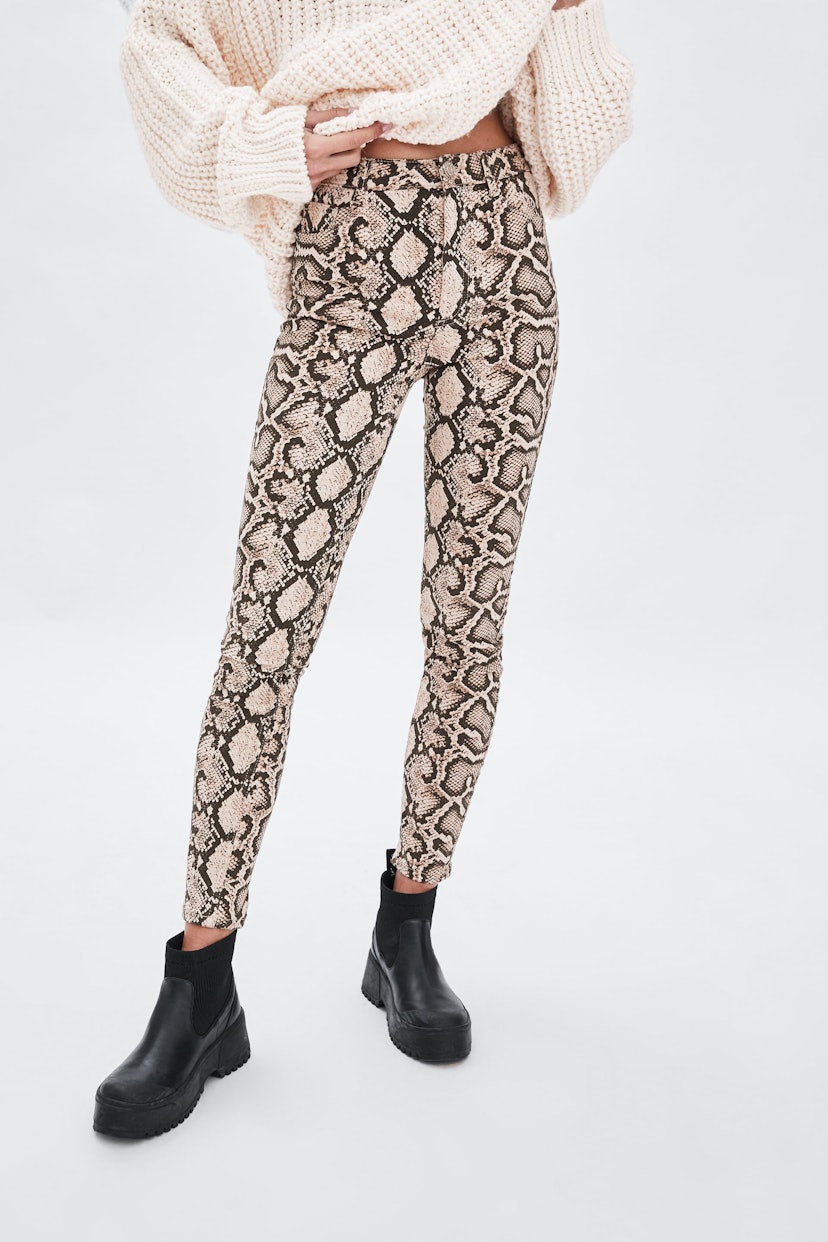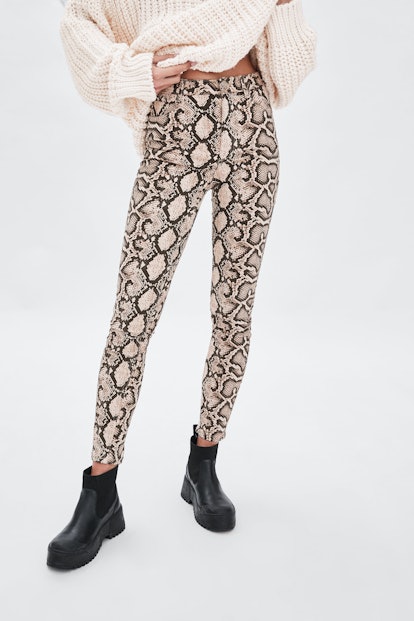 SKINNY SNAKESKIN PRINT JEANS
$40
Zara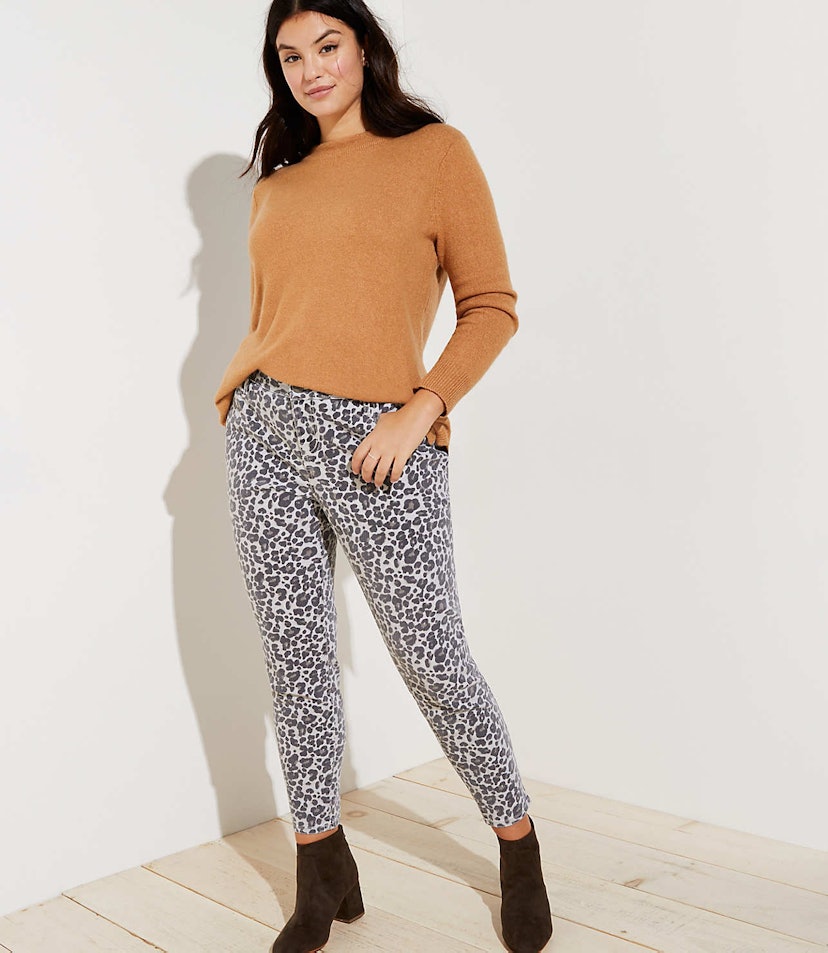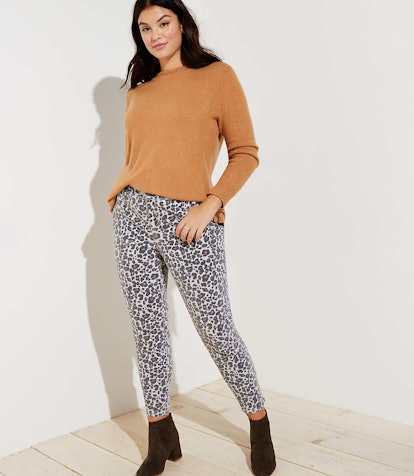 LOFT PLUS SKINNY JEANS IN LEOPARD PRINT
$80
Loft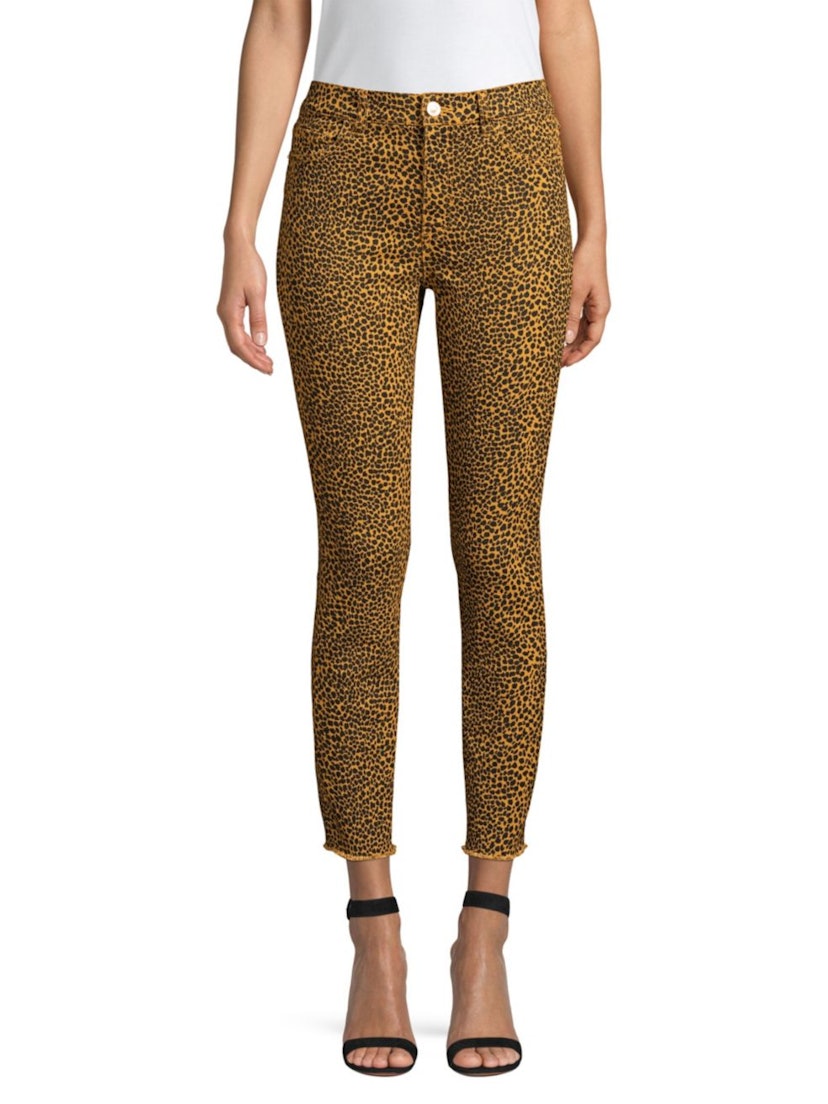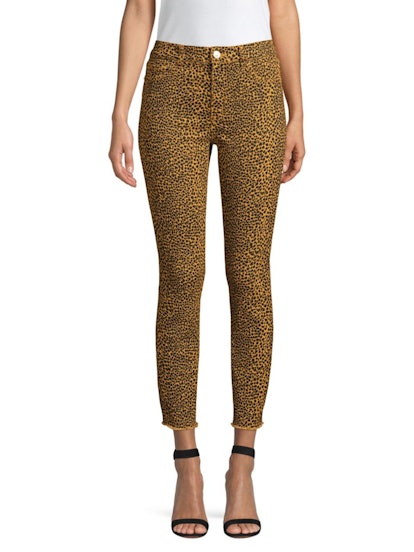 Current/Elliott The High-Waist Stile Leopard Jeans
$171
Saks Fifth Avenue
Denim Jumpsuits
Thanks to the rise of Americana fashion as championed by designers like Calvin Klein, workwear-inspired denim has been on the rise. This season, that takes shape in the form of jumpsuits, which are complete outfit in and of themselves and take the stress out of getting dressed. Pair them with classic Vans sneakers or stiletto booties, depending on the vibe you're going for.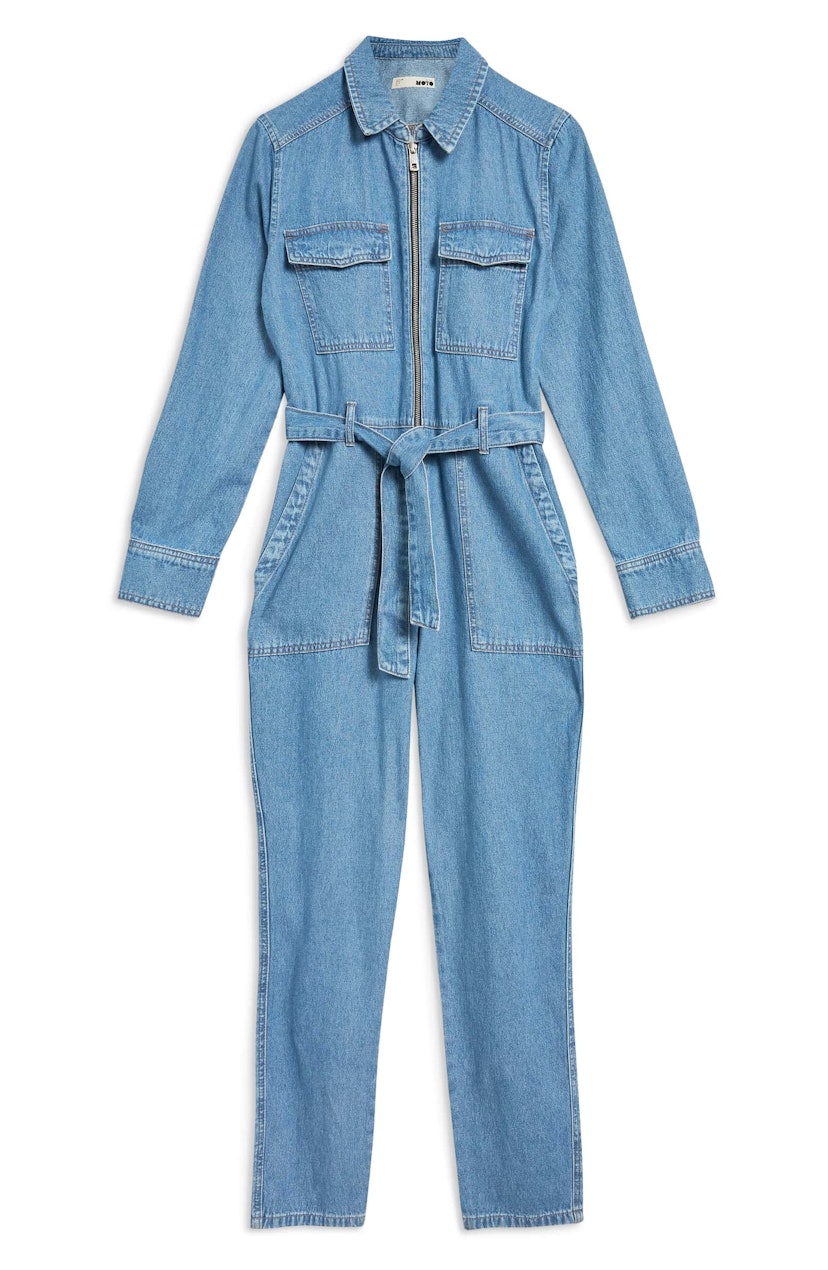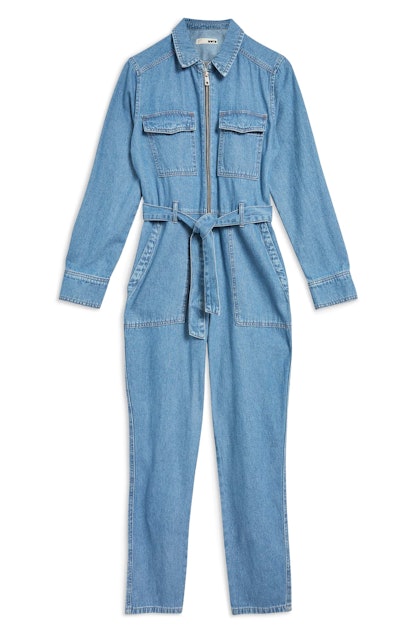 Utility Denim Jumpsuit
$110
Nordstrom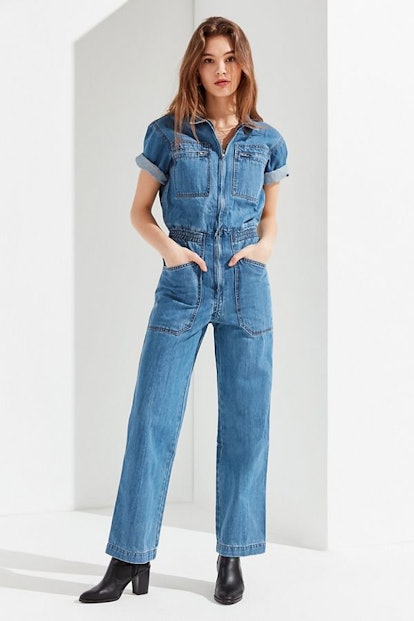 LF Markey Danny Denim Work Jumpsuit
$225
Urban Outfitters
Wide Leg Denim
I love this trend because it reminds me of Jnco jeans, which remind me of the '90s. Wide leg jeans not only make for a striking silhouette, but they're also comfy AF. I like pairing them with a tighter top in order to create a dynamic silhouette for my outfit overall but also dig when girls rock them with oversized menswear-inspired button ups. The styling options are endless!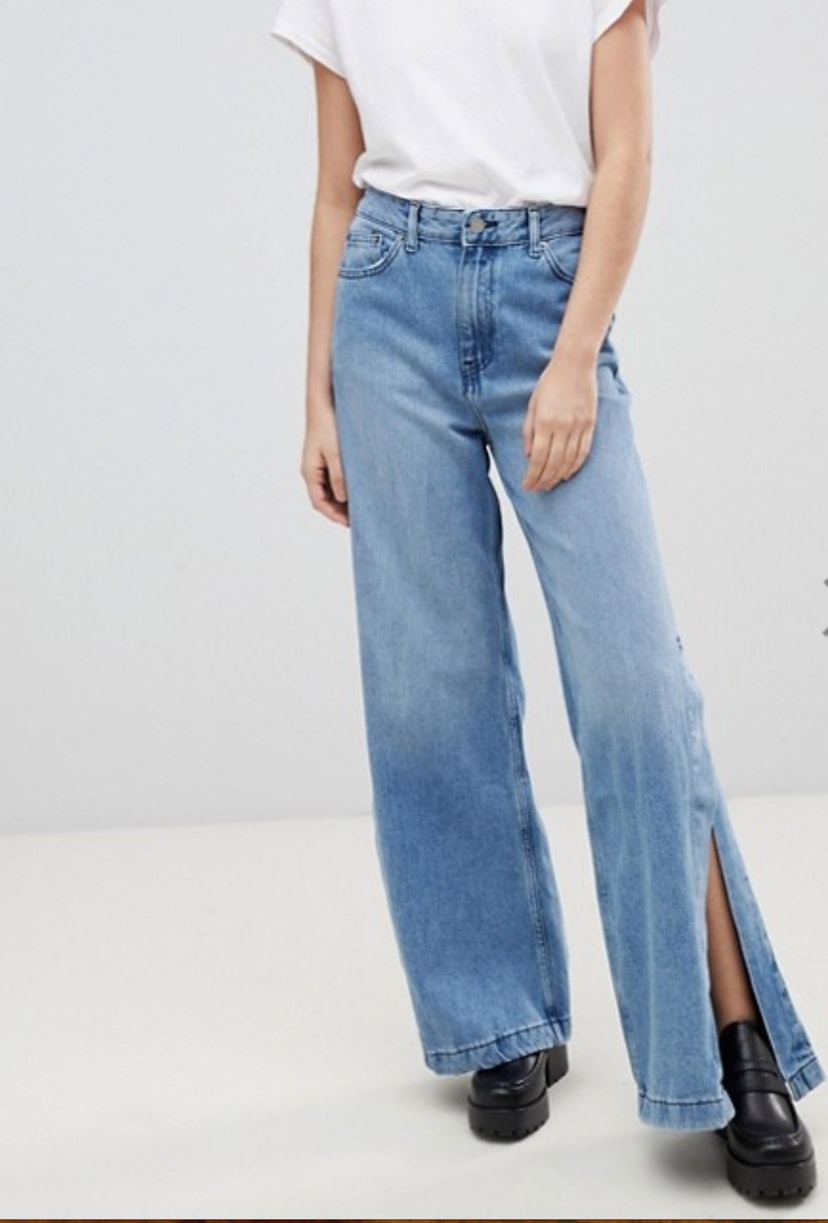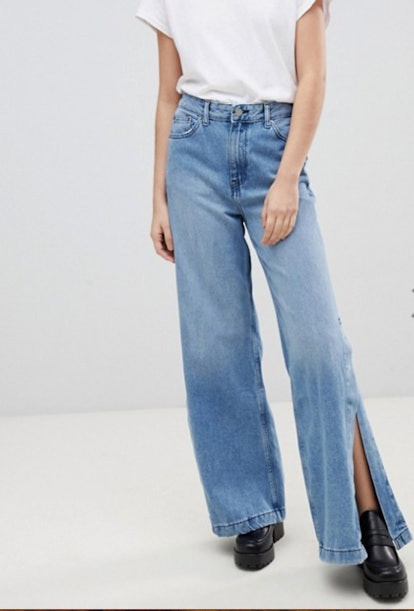 Dr Denim high rise wide leg jean with side detail
$95
ASOS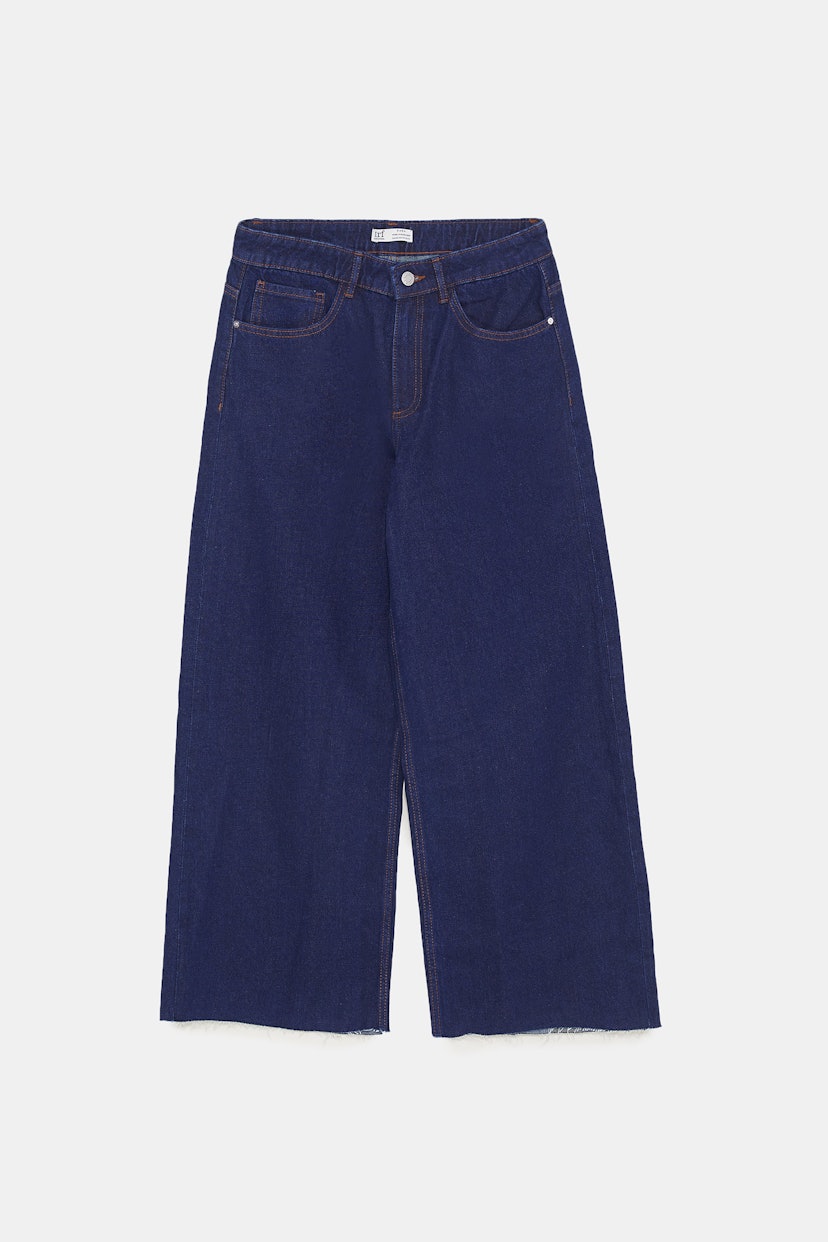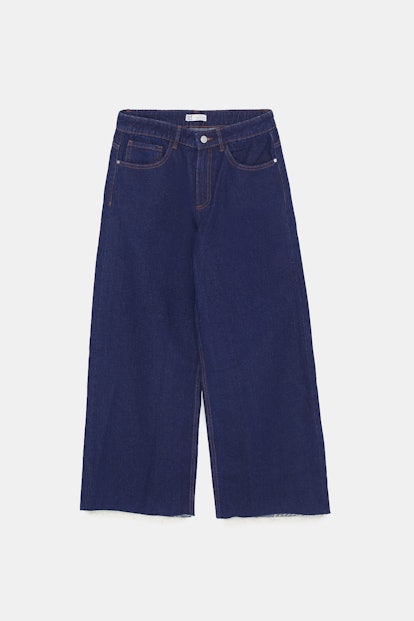 MID-RISE CULOTTE JEANS
$36
Zara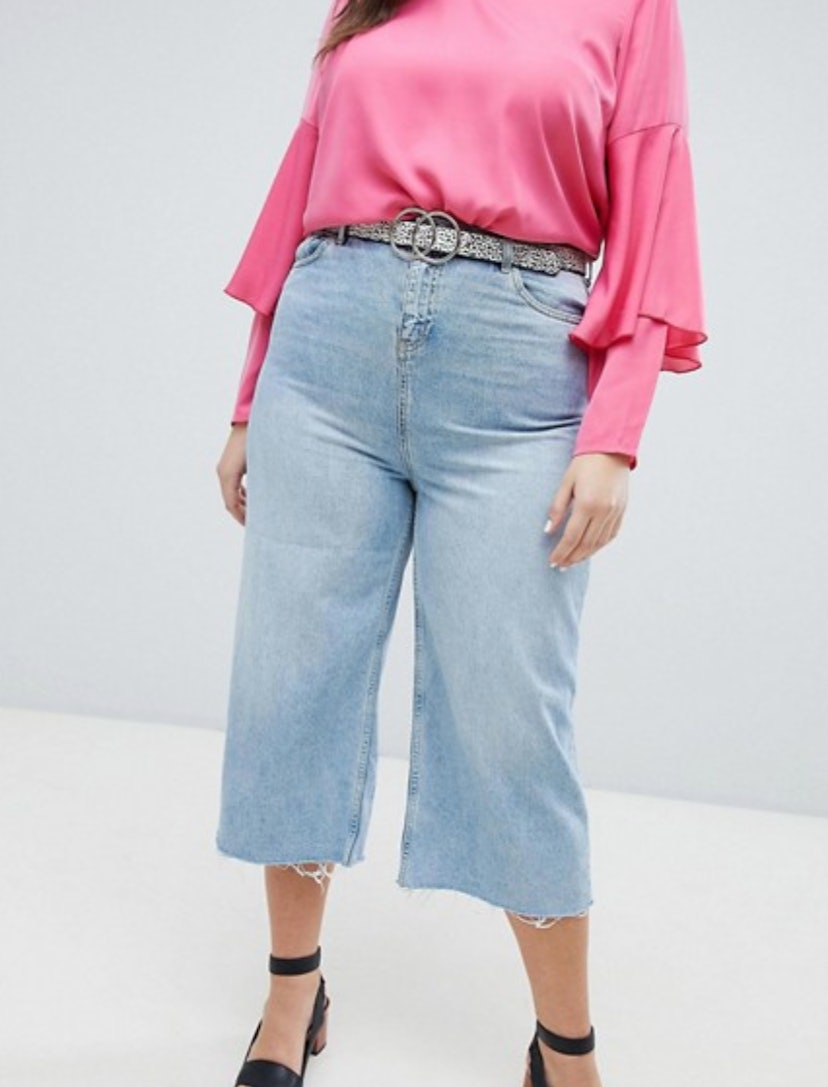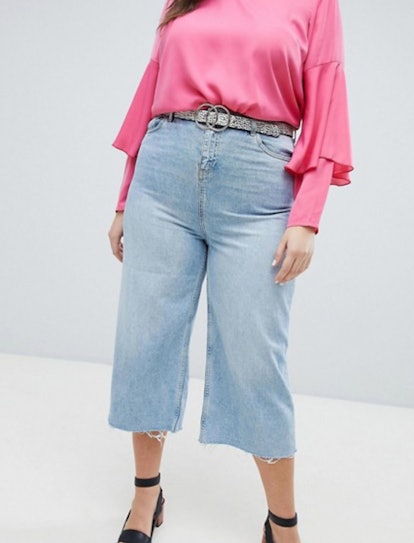 New Look Curve Wide Leg Cropped Jeans
$27
ASOS
Source: Read Full Article