Aaron Judge Is Married to His High-School Sweetheart: Meet Samantha Bracksieck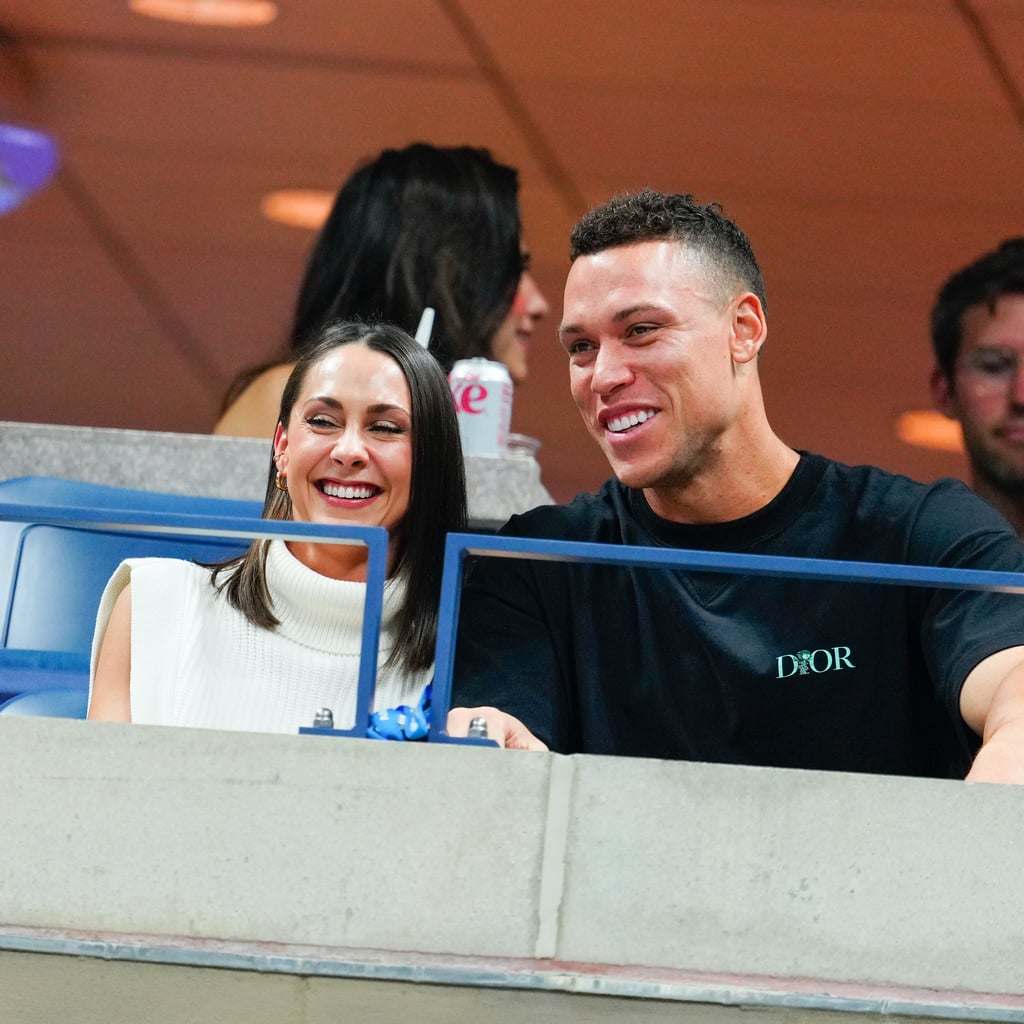 Aaron Judge Is Married to His High-School Sweetheart: Meet Samantha Bracksieck

Aaron Judge is currently finishing off a historic baseball season for the New York Yankees. The 30-year-old slugger is chasing the American League single-season home-run record, set by Roger Maris (who was also a Yankee) way back in 1961. Judge hit his 60th home run on Sept. 20, and with 15 games left on the Yankees' schedule, it seems more than likely he'll set a new record (the record for all of baseball is 73, set by Barry Bonds in 2001). Judge also seems like a lock for American League MVP, and he's been doing his best to carry the Bronx Bombers to a major playoff run.
By Judge's side through his historic year? His wife, Samantha Bracksieck. The duo keep their relationship very private, but Bracksieck is often spotted at Judge's games, cheering him on. They also attended the US Open together on Sept. 5 in Queens (coincidentally across the street from where the New York Mets play).
According to the New York Post, Bracksieck and Judge's mom, Patty, were both on hand at Yankee Stadium on Tuesday night to see him hit his 60th home run. But Judge and his wife tend to keep their relationship out of the spotlight. The pair married in Hawaii in December 2021, though they didn't announce at the time that the wedding was happening or that they were even engaged. The pair reportedly first met and started dating in high school in California and were on and off for years before reconnecting for good in 2019. Judge doesn't post about Bracksieck on Instagram, and she doesn't have a public-facing account.
Despite their hesitance to talk about their relationship, the pair have made quite a few public appearances together. They attended All Star weekend events together back in July, and in April, they sat next to Trevor Noah at a Brooklyn Nets game. Though the couple seem to have made New York their home, that could change next year; Judge is a free agent at the end of the season, and he could leave the Yankees for good.
Ahead, see photos of Judge and Bracksieck.
Source: Read Full Article