All About the Not-So-Surprising Friendship Between John Krasinski and Chris Pratt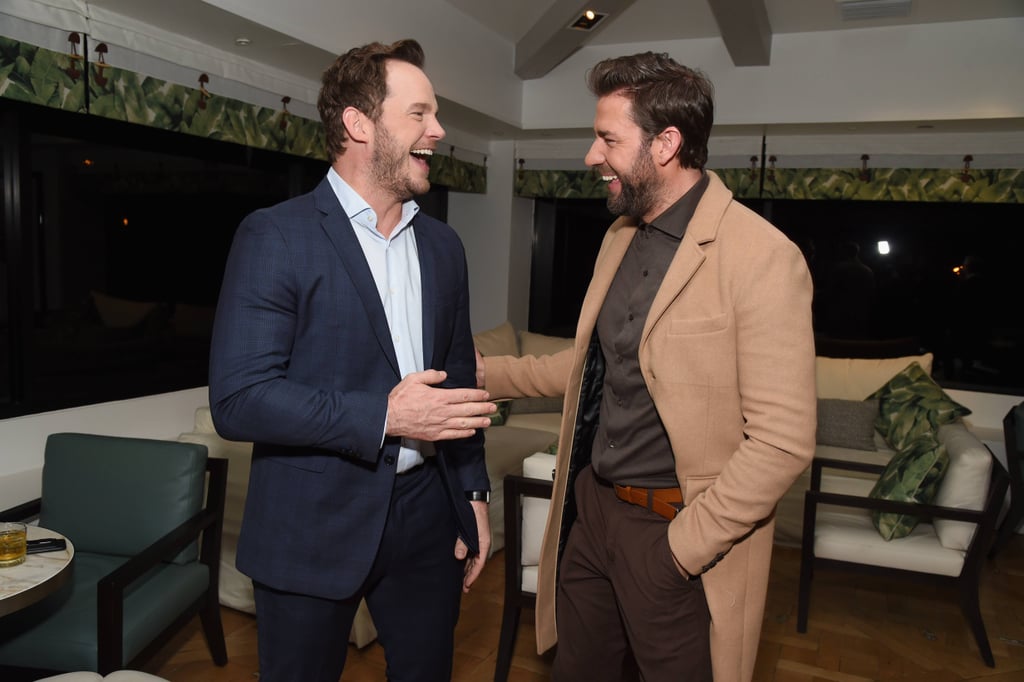 All About the Not-So-Surprising Friendship Between John Krasinski and Chris Pratt

It's the Hollywood friendship that's surprising at first, but actually makes perfect sense: Chris Pratt and John Krasinski. Although they've never worked together on any projects, the duo have had similar career trajectories. Both broke out as fan favorite characters on NBC sitcoms: Krasinski on The Office and Pratt on Parks and Recreation, and both took a detour into mid-tier films before finding big-name success. And although they haven't been costars (yet), Pratt did costar in The Five Year Engagement alongside Krasinski's wife, Emily Blunt, which is how he and Krasinski met.
Pratt and Krasinski's friendship has apparently been ongoing for years, but they first made headlines in 2017, when they posted videos on Instagram of them doing the Murph Challenge over Memorial Day weekend. The grueling workout raised money for the Lt. Michael P. Murphy Memorial Scholarship Foundation, and the pair tackled the charitable challenge together. Pratt also posted a rave review of Krasinski and Blunt's A Quiet Place on social media, and when Krasinski was named to the Time 100 list in the Spring of 2018, Pratt was asked to write his tribute blurb.
"He's very strong. He's tall and handsome. He's married to Emily Blunt. So, you know, there's that. He is a New England Patriots fan . . . but nobody's perfect," Pratt joked before giving serious praise to his buddy's work. "John started 2018 as Jim from 'The Office' and has emerged as a bona fide visionary and respected filmmaker. The world will continue to see amazing things from my buddy John."
Krasinski hasn't had the chance to reciprocate, but we're sure he'd have nothing but nice things (and maybe a few jokes) to say about Pratt as well! Check out a few of the buddies' moments together in the gallery ahead!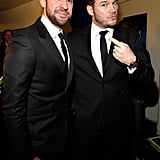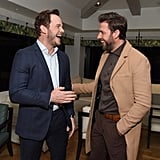 Source: Read Full Article