Andrew Garfield Told His Mugger He Just Came Back From a Funeral to Avoid Getting Robbed
The Amazing Spider-Man star Andrew Garfield has admitted to having it a bit rough while growing up in his adolescent years. From bullying to thievery, the actor found himself coming face to face with the darker side of humanity quite a few times.
But there was one moment while getting robbed that Garfield told his potential robber that he had just been to a loved one's funeral. The story that Garfield told led to a rare but beautiful moment between him and his mugger he hasn't forgotten.
How Spider-Man helped Andrew Garfield through tough times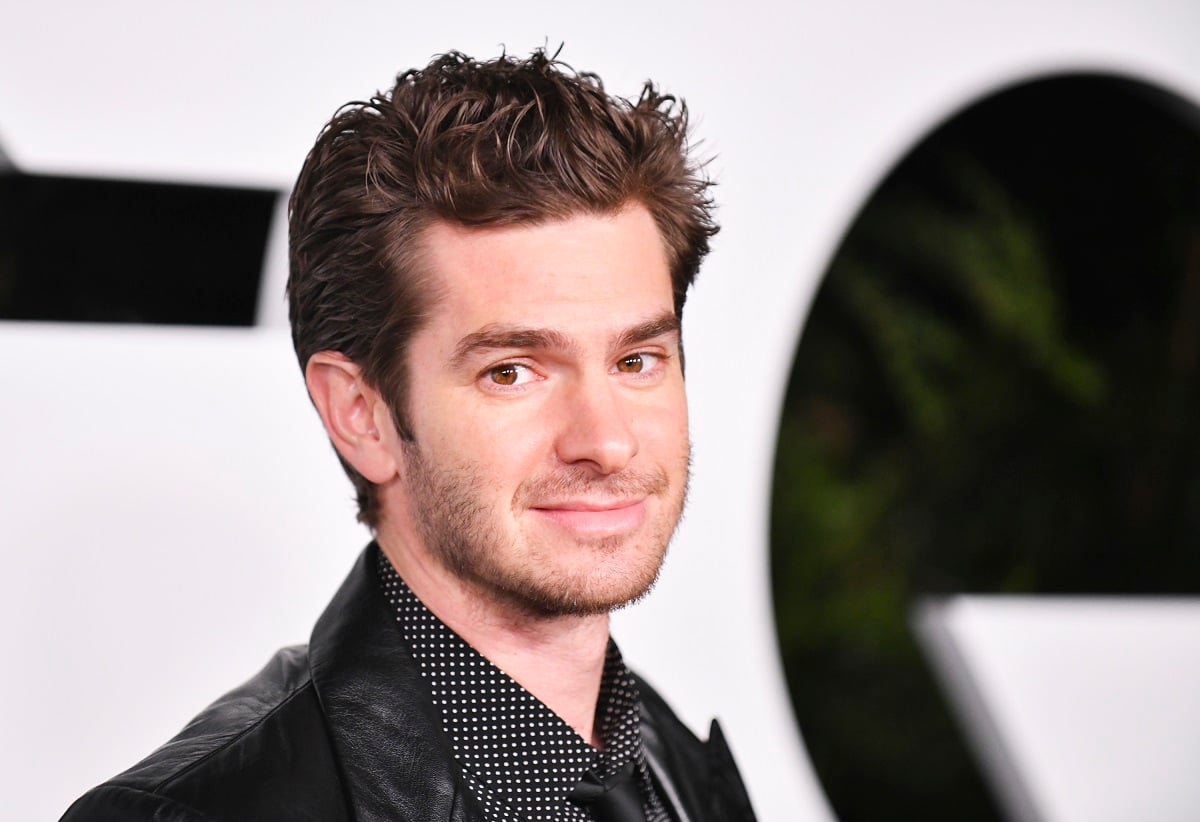 Similar to the character he portrays, Garfield faced his share of adversity growing up. As a kid, the actor remarks on his fortunate childhood that was full of love. But at the same time, there were those who honed in on Garfield's compassion and sensitivity and picked on him for it.
"I enjoyed my childhood, though looking back on school, that was both great and awful," Garfield said in an interview with the Guardian. "But my sensitivity and thin skin got in the way of me having really a good time in school. I am stupidly sensitive."
This sensitivity, he believes, made him the focus of bullies.
"I didn't have this really abusive experience," Garfield said. "I had the general bullying experience where there was a kid who wasn't very happy and threw his weight around. He targeted me because I was skinny and thin-skinned and he knew it."
But he credits the bullying for leading him to Spider-Man, a character he was proud of playing.
"That's why I got so lost in the comics and the cartoon series," Garfield said. "I would fantasize about being him, and I would fantasize about him coming to beat the crap out of my bully."
However, Garfield's nature at the time didn't just attract bullies. It would inexplicably attract muggers as well.
Andrew Garfield once told a mugger he had just gotten back from a funeral to avoid getting robbed
In a resurfaced interview with GQ, Garfield explained how he didn't only get bullied in his more youthful years. He was also frequently targeted for crime. There were times as a teenager "where I would be mugged on the street, or when I was 17 or 18 and I was in drama school, and I wouldn't be able to do anything because there'd be three or four of them and they'd take my wallet, and I'd come home feeling so disempowered and angry!"
In one instance, a desperate Garfield told a white lie to get out of a situation with a mugger. The lie involved his mom and a make-believe funeral.
"When I was in Swiss Cottage, [London], going to my girlfriend's, and this guy caught me and told me to empty my pockets, and I was so desperate that I lied and said, 'Listen, I've just come from my mother's funeral,'" Garfield said.
Although Garfield believed he shouldn't have said that, it led to him bonding with his would-be robber in a touching moment.
"It was an awful thing to say, but it worked, and it made him see me, and he sat on the steps with me for ten minutes instead, comforting me," Garfield confided.
According to GQ, Garfield began to offer up a theory as to why he was targeted for robbery so much. But he soon trailed off and thought about that particular situation again.
"I've never told my mum about that, and it might really upset her," Garfield said. "She'd be heartbroken!"
Andrew Garfield's mother is the reason he got into acting
Andrew Garfield has long credited his mom for being the source of his inspiration. As a kid, Garfield floundered a bit trying to find something he was truly good at. With a father who was an entrepreneur and a brother headed on the path to becoming a doctor, Garfield questioned his own value.
"Am I going to be the waster? Am I going to be the waster part of my family?" Garfield recalled he'd ask himself in his GQ interview.
Garfield explained how his mother helped him find his true passion in an interview with Today. He tried being an athlete and being a good scholar, but nothing clicked for him. Then his mother proposed an alternative.
"And it was her that really saw that I was struggling and said, 'Why don't you look at something creative?'" Garfield said. "I tried clay molding, and I wasn't very good. And I tried painting, and I wasn't very good. Tried music and I was fine. And then the last thing I tried was theater. She kind of hung in there with me and was the first person to put me on that kind of path, so I'm indebted to her forever."
Andrew Garfield's mother later died from pancreatic cancer before production on his most recent film. The Social Network star dedicated his performance in the Netflix drama Tick, Tick…Boom! to her.
Source: Read Full Article