Aubrey Joseph Does 500 Pushups a Day to Be a Marvel Superhero
Aubrey Joseph hasn't quite bulked up to Chris Evans' size, but he's already made his stamp as a superhero for a younger generation. The 21-year-old is one-half of the titular duo on Freeform's Cloak & Dagger (he's the Cloak), part of the Marvel Cinematic Universe and adapted from the comic books. After a first season that earned critical raves—thanks in no small part to the palpable chemistry between Joseph and costar Olivia Holt—the network renewed the show for a second season hitting the small screen on April 4.
Though he's still fresh-faced, Joseph isn't exactly new to acting. The Brooklyn native from the East New York neighborhood got a once-in-a-lifetime boost playing Simba in Broadway's Lion King as a kid, before moving to Los Angeles to (briefly) attend college while navigating Hollywood. Along the way, he's seriously improved his pushup game. Mens' Health talked to him about getting fit for Cloak & Dagger, why it's critical to have superheroes who look like him, his soon-to-be-unleashed music career, and his favorite junk food.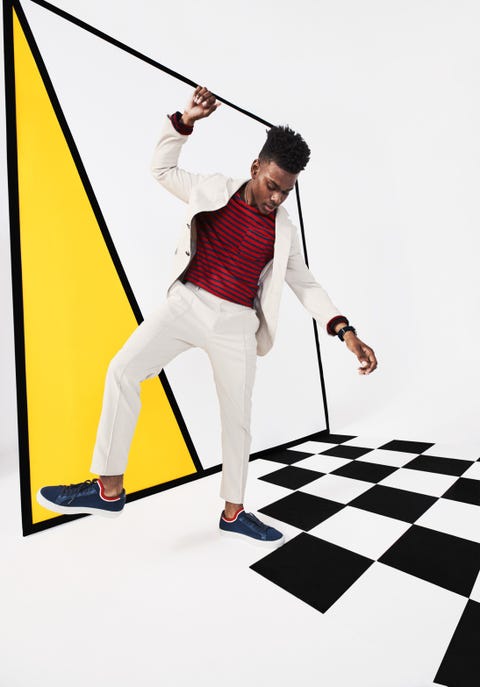 Jacket ($645) and pants ($248) by Boss, (hugoboss.com); shirt ($55) by Banana Republic (bananarepublic.com); sneakers ($120) by Lacoste (lacoste.com); watch ($275) by Coach (coach.com).

ANDY RYAN
Men's Health: Cloak & Dagger isn't your typical Marvel story. It involves something known as divine pairing. How do you explain the concept to people?
Aubrey Joseph: The basic story is about these two kids who are from totally different backgrounds who basically end up meeting due to traumatic events on this crazy night in New Orleans when a rig explodes, and they end up falling into water. They save each other's lives and develop these powers through everything that happens. No matter what they do, they'll always be linked to each other. They start to form a relationship and they bump heads, but no matter what, they always come back to each other. They're so different but meant for each other.
Can you give us a little preview of season two?
One thing I love about this show is it talks a lot about real issues that go on in the black community and also just about being a woman in America. You have these two groups of people who are often dehumanized and basically underappreciated and they basically. Season two picks up with the fact that even though they are imperfect, they're finally starting to figure out their superpowers and growing into their own and realizing they have to protect New Orleans.
Spider-Man: Into the Spider-Verse was another turning point in representation for superheroes because the main Spider-Man in that movie is Afro-Latino. What have you made of that shift in pop culture?
I just feel like it's something that goes without saying how important it is. Growing up, obviously I watched all those superhero movies—Wolverine was my favorite superhero, the Incredible Hulk—and still felt like I could be a superhero. So I can only imagine as a child when you see someone who looks like you doing superhero stuff, it probably feels even crazier. Someone who looks like me can be a superhero, can be seen in the light, and not just seen as a hoodlum or, you know, Gang Member No. 2 or something. It's really important for these young kids to see that and not just young black or Latino kids—it's important for everybody because it shows young people not everything is black and white, and anybody can be anything.
Is that something you've heard from young fans of your show?
Yeah, it's the most frequent thing I see. When I actually get a chance to read DMs and read comments and stuff, a lot of young kids these days deal with depression and anxiety and insecurity, and a lot of the stuff I read is like, "When I see you on TV, I see myself and it makes me want to do more for myself."
That has to feel good.
It definitely makes it worth it.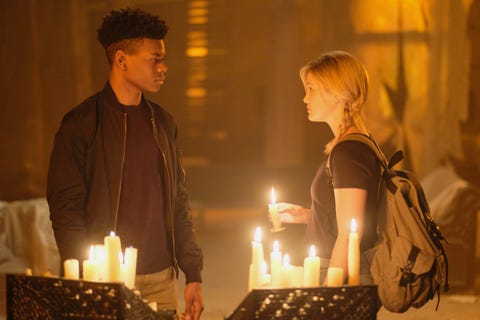 Getty ImagesAlfonso Bresciani
So why the Wolverine obsession?
The whole tank top outfit I thought was mad cool, and my aunt had a tattoo of Wolverine's claws. I remember when I first finished season one, every single day I would wake up and remind myself, You're literally in the Marvel universe.
What have you done to get a more Marvel-appropriate physique?
To be honest, we don't actually get a lot of training. In season two, I tried to take care of my body a lot more. Season one I was kinda encouraged not to—I think one they didn't want us to look like beasts, and it was also about me looking a lot younger. But I took it upon myself [for the latest season] because I knew we were gonna do a lot more stunts. I've been doing pushups, lifting weights, eating better. We work 12 hours a day, and if you don't take care of your body, you're just gonna be rundown.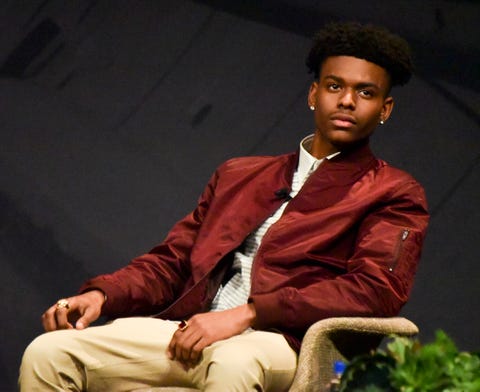 Getty ImagesRodin Eckenroth
So did you notice a transformation in your body?
Yeah, well as long as you're consistent, you're gonna always see that transformation, but you can't just lift weights for three weeks and then stop for a week. If I'm not lifting weights, I do pushups. If I'm not doing pushups, I do sit-ups.
What kind of diet are you on?
I try to make sure I get my grains along with broccoli or salad. Mainly salad because I'm pretty stubborn.
So you're not an especially adventurous eater?
I mean, nah, I'm gonna be honest with you.
But you stick to real food.
Yeah. I'll probably give myself a day on the weekend and indulge in my fave snacks or junk food.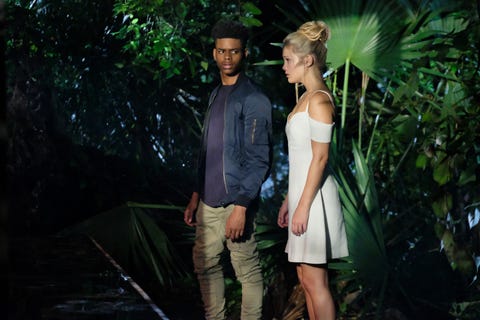 Getty ImagesAlfonso Bresciani
You mentioned doing a lot of pushups, which I'm sure is convenient when you're traveling and don't have equipment.
Yeah, that's my go-to. I do 400 to 500 a day just for myself.
Wow, that seems like a lot.
Not in a row, but as soon as I wake up, I do 150, and then I always do it after I eat. It just adds up, and I do it right before bed.
How many can you do in a row?
Probably 150 to 160. When I went out to New Orleans [for shooting], one of my homies who works out religiously was like, "How many pushups do you think the average man who works out should do a day?" I was like, "I don't know, 40 to 60." He was like, you should be able to do 140 pushups in a day.
Damn, I need to work on my pushups.
That's what I said. When I first got out to New Orleans, I could probably only do 40 in a row, and then it grew to 60, and then it grew to 80, 100.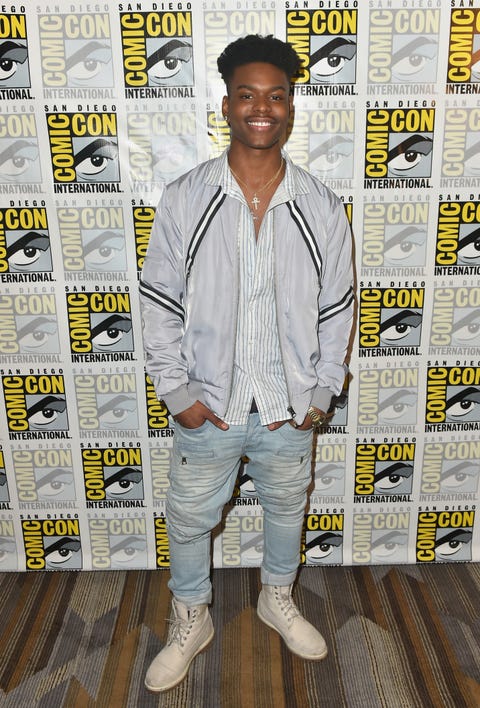 Getty ImagesJerod Harris
You mentioned having a job at USC. Did you go there?
Yeah, I was was there studying acting. I signed with my manager, and she told me, "I don't think you're going to be in school past two years." I was like, "I want to get at least two years under my belt," and literally I got one semester, and here we are.
It's been a quick, wild ride.
Yeah. But a lot of people don't understand with acting, there's so much rejection you're gonna see. It's hard not to take that personally when you're an actor. There were definitely moments where I was like, "Fuck this. I'm just gonna quit."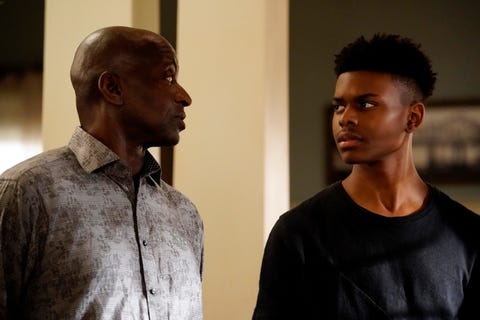 Getty ImagesAlfonso Bresciani
Any particular role you were upset you didn't land?
So you want to make me cry during this interview? Honest, it was nothing that I went crazy over because I always have the mentality that my mom raised me with that whatever's for you is for you and whatever's not for you you're not gonna get.
You also have a music career in the works. Can you talk about that a bit?
Yeah, it's my debut tape. It's gonna be my story of growing up in Brooklyn. I sing but I also rap. My favorite rapper is Jay-Z. Whenever anyone who hears my music says that I remind them of him, it's crazy for me. But the tape is about coming from a place [East New York] that looks how it looks and how I've made it to where I've made it in this world and how I literally never thought it was possible.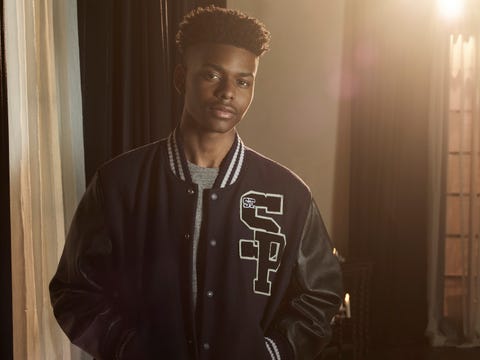 Getty ImagesFrank Ockenfels
When can people hear it?
It should come out sometime in the next couple months, but I think I'm gonna drop the first video and single around March 1.
You're doing it all independently?
For now. We took a lot of meetings with labels, and they were offering a lot, but it's also like a 360 [deal] situation they want to own the masters. Whenever I do a deal, it's gonna be where I own all the masters and it makes sense for me as an artist because I also write all my music, I work really hard to write the best music for me, and to not own any of that wouldn't make any sense for me.
Source: Read Full Article