Billie Eilish Reveals Chest Tattoo In VERY Rare Bikini Photo!
It's been so fun watching Billie Eilish come out of her shell!
As a teen pop phenom, the You Should See Me In A Crown singer became known for her trademark baggy clothes. But it wasn't just a style statement, as a minor she wasn't yet ready to bare certain parts of herself — and with a lot of folks out there so willing to sexualize girls so young, who can blame her??
But now she's 21, and every now and then when she wants to wear something that shows off her curves, she's doing so. And for Billie, that also means sometimes showing off her impressive ink!
Recently she showed for the first time the rest of a hip tattoo that always used to remain hidden under a shirt. And in a new social media post, she's finally revealed her never-before-seen-in-public chest piece! Well, her friend has revealed it anyway…
Pal Annabel Zimmer (daughter of famed film composer Hans Zimmer) shared a carousel on her Instagram page on Sunday, featuring herself and some friends. One of those just chilling in the backyard, getting some sun in her swimsuit? None other than Ms. Bad Guy herself. Ch-ch-check it out on slide #4 (below)!
https://www.instagram.com/p/CtVQ-7hLCx4/
A post shared by AB (@annabelzimmer)
Wow! This may be the first time we can actually recall seeing Billie in a bikini EVER! Which is why we can see for the first time that piece on her chest!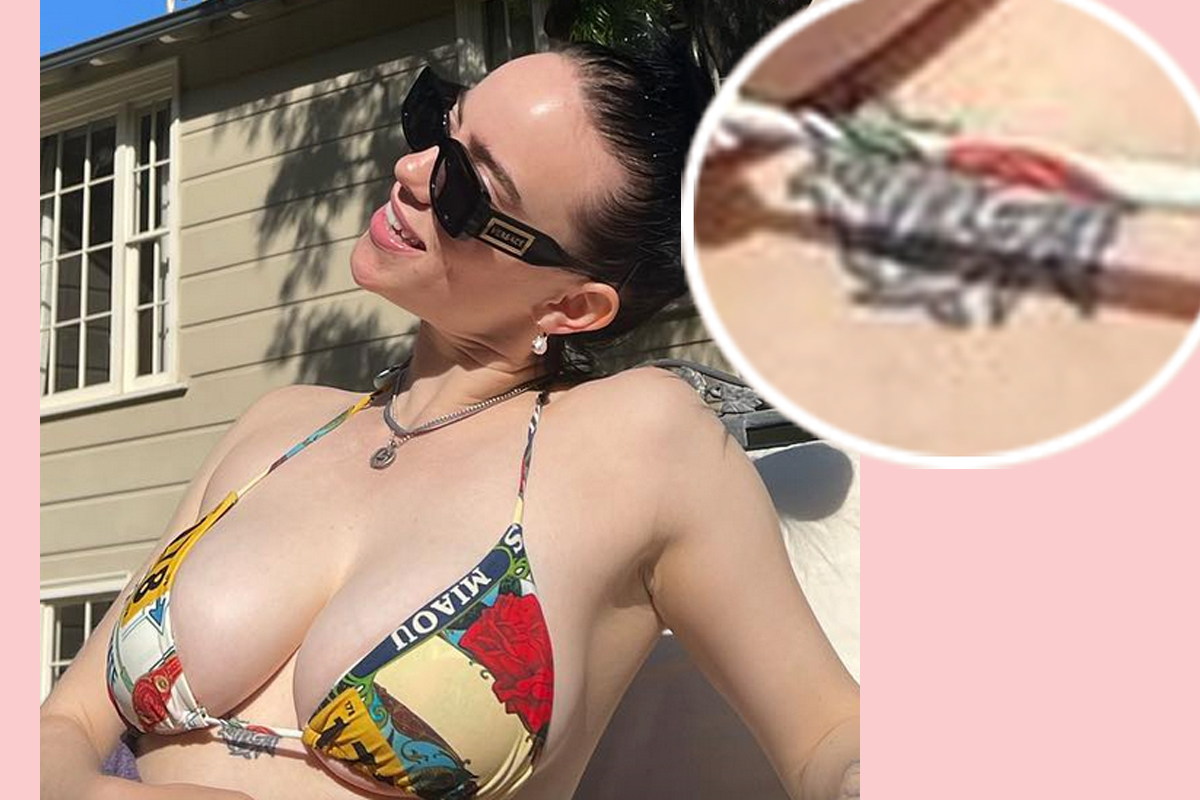 That fancy writing says "Eilish". Rolling Stone reported back in 2021 that she'd gotten her surname done "in an ornate, gothic font" on her chest. She later confirmed in one of those Vanity Fair interview vids:
"I have one here that says 'Eilish.' Yes, I love myself."
What do YOU think of the ink??
Source: Read Full Article