Britney Spears & BF Sam Asghari Share Smiley Selfies After She's Spotted On A Coffee Run With Her K
Britney Spears may be dealing with ongoing mental health issues and legal drama surrounding her conservatorship, but it wouldn't look that way from her Instagram account.
The pop superstar was all smiles as she posed with her boyfriend Sam Asghari in a series of snaps that they both posted on their respective social media pages Friday.
The 37-year-old songstress and 24-year-old model cheesed real hard as they cozied up against one another wearing matching white shirts. If the visuals alone weren't adorable enough, Brit wrote in her caption:
"I love this man @samasghari."
Aawwwww!
See the post (below):
https://www.instagram.com/p/BxkcI8BgLfZ/
https://www.instagram.com/p/BxkcI8BgLfZ/
View this post on Instagram
I love this man @samasghari
A post shared by Britney Spears (@britneyspears) on
Sam posted a series of snaps from the same set of pics on his own page moments later, captioning his post with superhero emojis.
Clearly, Sam is continuing to be a shoulder for Britney to (quite literally) lean on as she bounces back from her recent 30-day stint in a mental health facility. Though while she may be all smiles on her Instagram, sources say that there's still some trouble going on behind the scenes.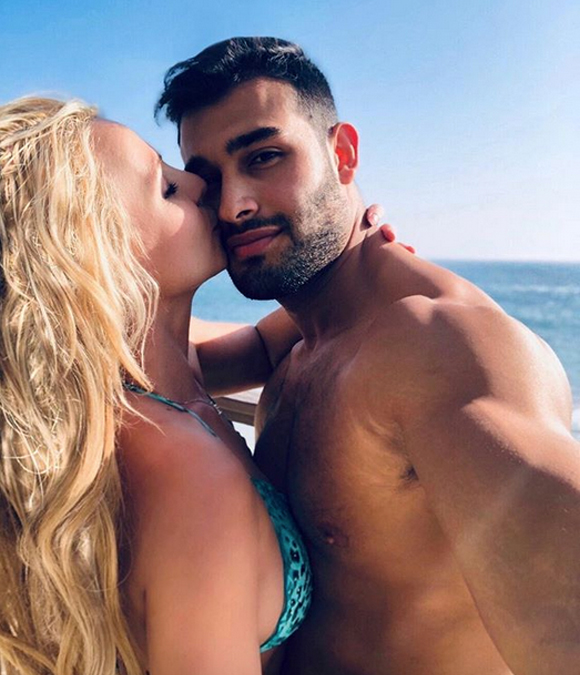 According to TMZ, doctors are still having issues figuring out what medications are best for the Toxic singer to get her back to a state where she can perform. Sources with direct knowledge of the situation tell the outlet that, contrary to social media appearances, things are far from well.
Then, there's the ongoing drama regarding Brit's 11-year conservatorship. As we reported, the mother-of-two made a cameo in court earlier this month, where she reportedly told the judge she wishes to be freed from the conservatorship that's recently caused fans to raise eyebrows.
Seemingly confirming what many radical #FreeBritney supporters feared was going on, the singer reportedly told the judge that her father, Jamie Spears, committed her to that mental health facility against her will — and that she was also forced to take drugs from doctors who attempted to medicate her.
While Brit's requests for certain freedoms were not granted during the hearing, the judge ordered an expert evaluation on the pop princess' mental state and a thorough investigation of her conservators, who currently have full control over her personal life, financial affairs, and medical treatment. Spears' team is said to believe the court will side in their favor, as they have allegedly done everything in their power to help the musician.
Insiders previously claimed all this non-stop drama was putting a "serious strain" on Britney and Sam's relationship, but their new lovey-dovey Instagram pics clearly state otherwise. Then again: if this situation has taught us one thing, it's to never take a selfie at face value.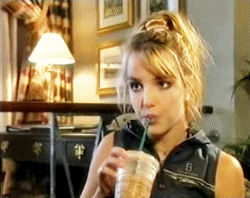 Meanwhile, Britney is making time to enjoy the simple pleasures of life outside of the wellness center she may or may not have been forced to stay at against her will.
On Thursday, the starlet went out for a coffee run to Starbucks in El Lay with her sons, Sean and Jayden. Per TMZ, the performer looked happy and upbeat — and was even spotted cracking up laughing at one point!
The future of Brit's conservatorship won't be determined until the next hearing in September, so it's good to see the star is relaxing and enjoying herself in the meantime.
Be well, Britney!
Source: Read Full Article