Celebs You Didn't Know Were Related!
Family ties run throughout Hollywood, so it's no surprise to hear of all the celebs who are related!
We won't spoil the connections for you just yet, but it's more than just brothers and sisters who are reigning the industry together (ahem, looking at Beyoncé and her famous fam), but first, second, third cousins, too!
Related: Blue Ivy Steals The Show In Beyoncé's Black Is King Visual Album
Think you already know?? Test your knowledge (below)! Prepare to have your mind blown, though. There are more than just a couple pairings on this list that will shock you!
Contents
Barbra Streisand and Josh Brolin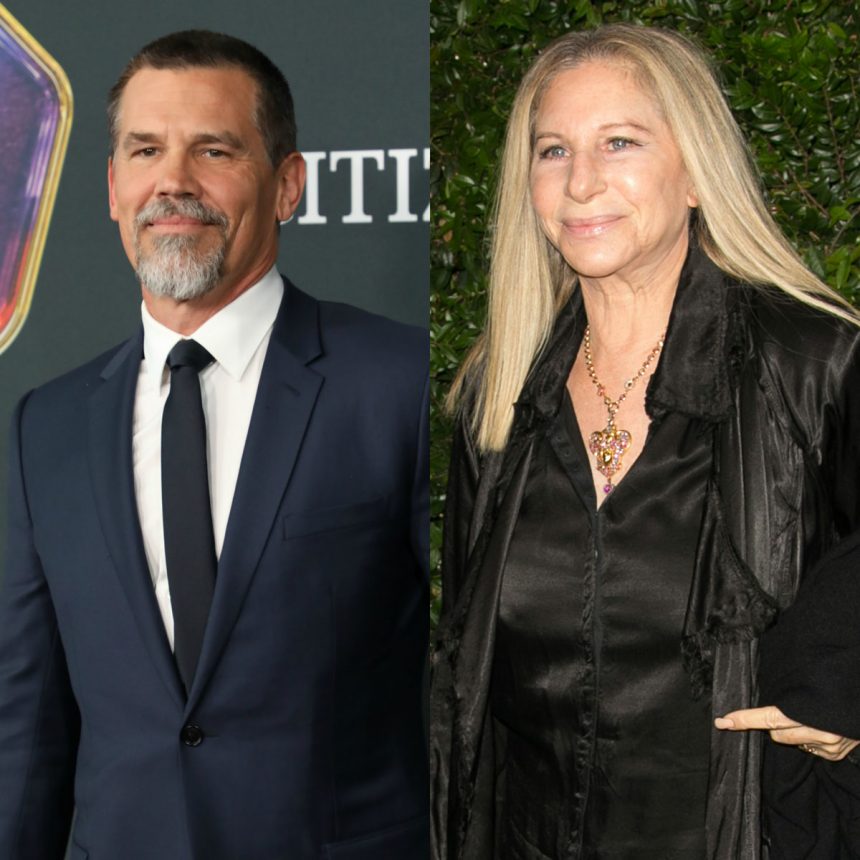 This very unlikely pairing has quite the close relationship! Would you believe they're stepson and stepdaughter?? Josh Brolin's father James Brolin married Barbra Streisand in 1998 when the Avengers actor was 30-years old!
Andie MacDowell and Margaret Qualley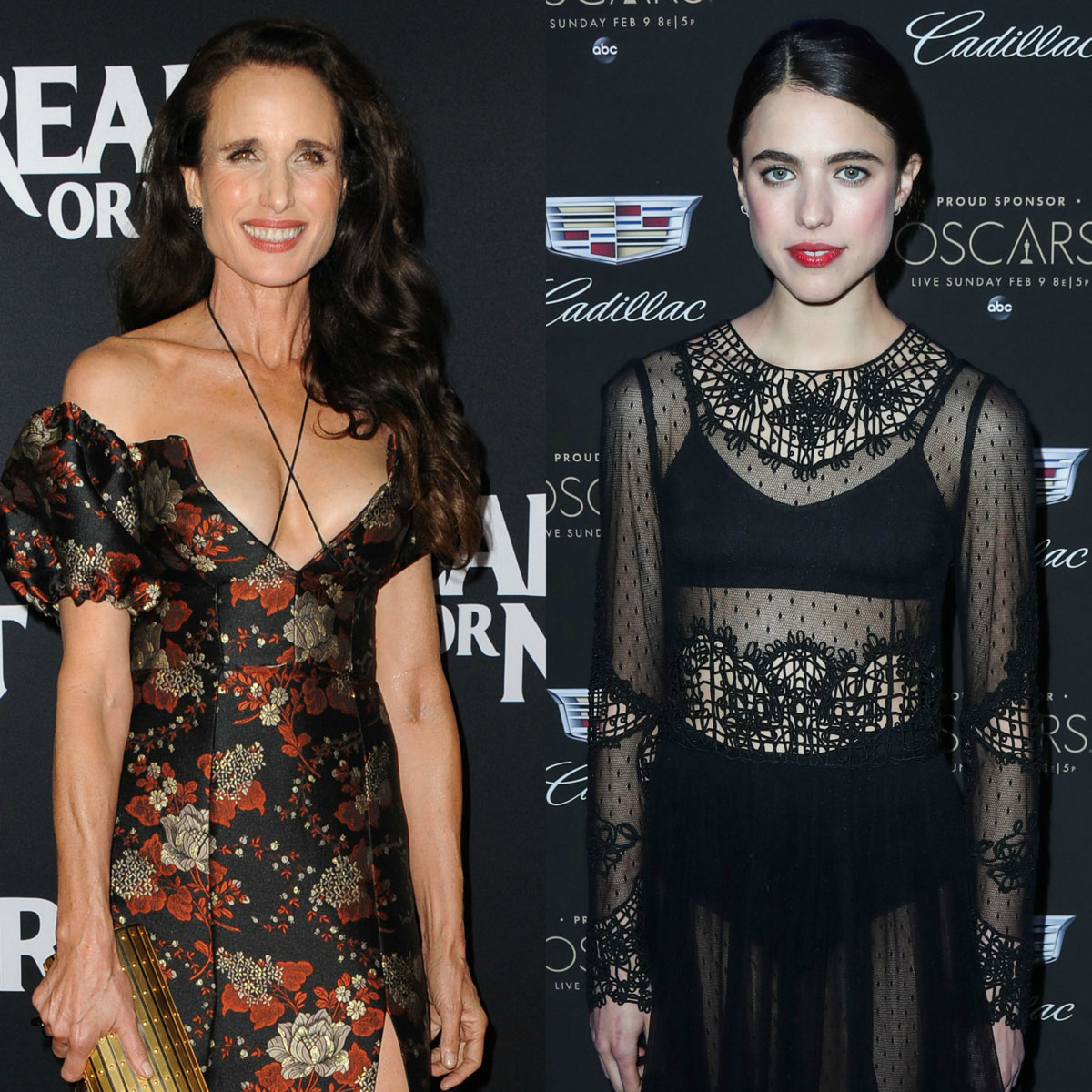 They may have different names, but Andie MacDowell and Margaret Qualley share the same genes as mother and daughter! The 62-year-old welcomed the Once Upon a Time… in Hollywood actress with rancher Paul Qualley in 1994.
Kelly Clarkson and Reba McEntire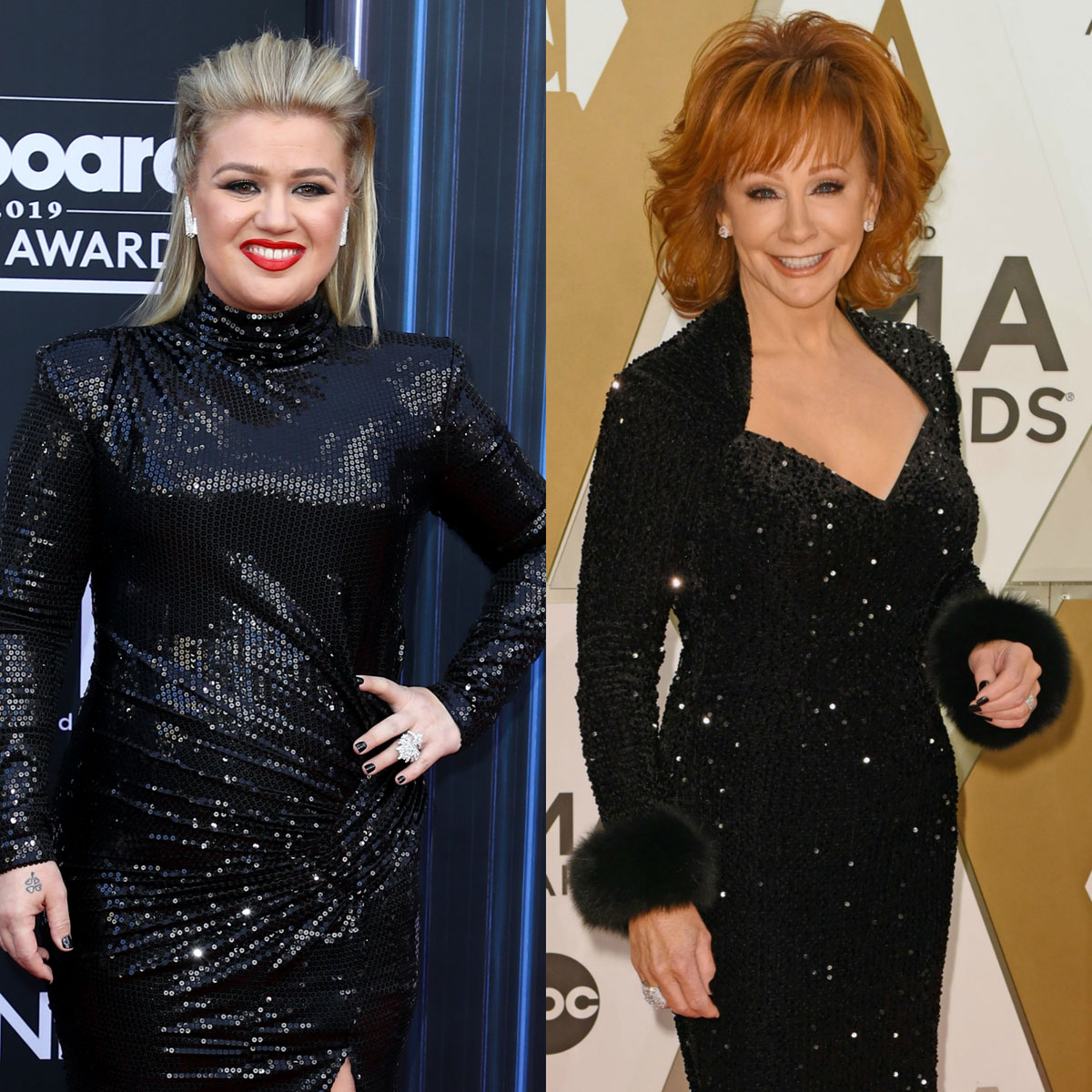 Who wouldn't want to be in-laws with Reba McEntire??
Although we're not sure what happens now Kelly Clarkson is divorcing the country crooner's stepson, Brandon Blackstock. Hopefully the powerhouse songstresses can maintain their close relationship and continue to duet in the future! We'll wait for Kelly to chime in…
Kate Middleton, Dakota Fanning, and Elle Fanning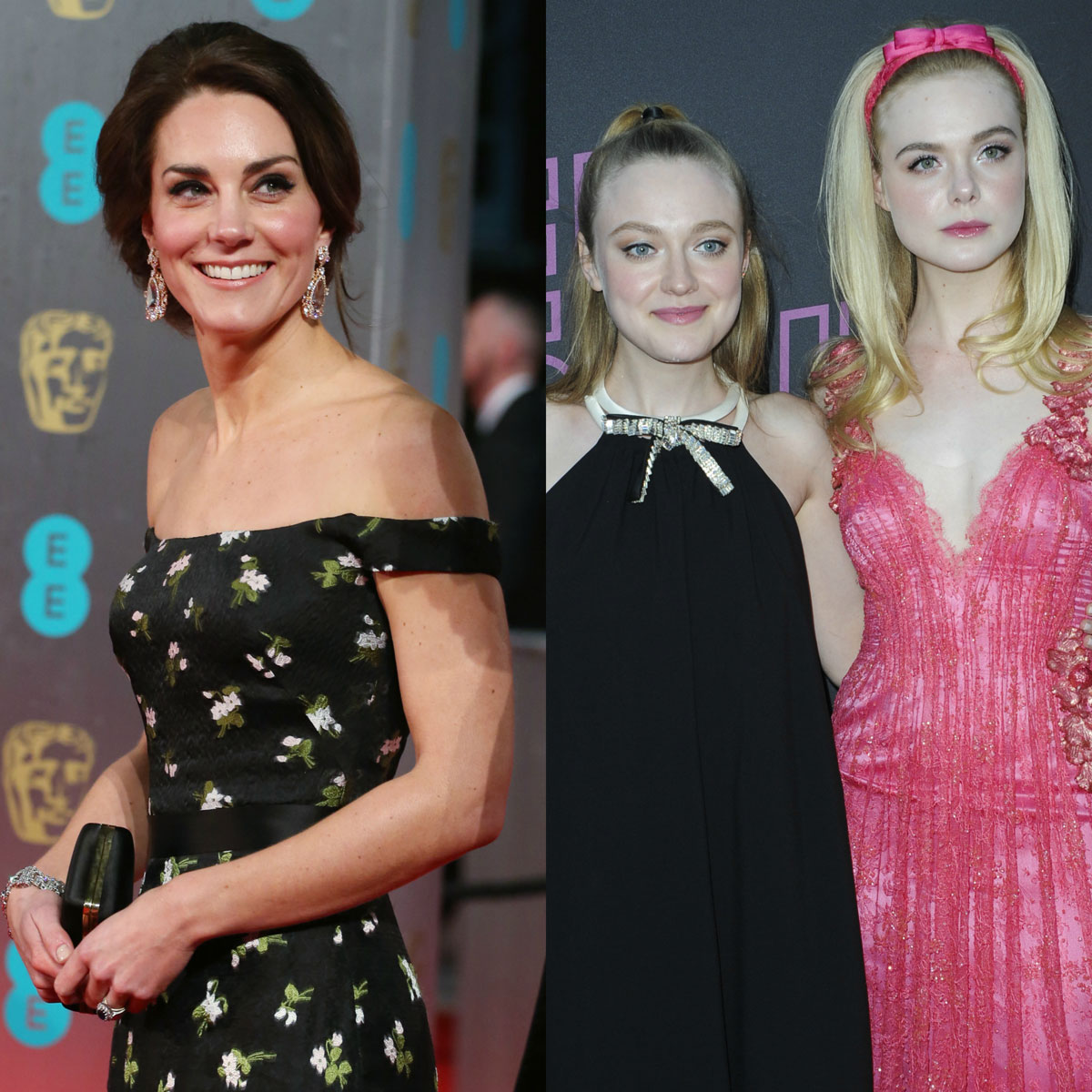 Dakota and Elle Fanning's sibling ties should come as no surprise to readers, but did you know they have their own connection to the royal family?? A family historian from Ancestry.com confirmed to People in 2014 how they're related to King Edward III, who ruled England from 1327 to 1377. As it turns out, Kate Middleton's mother, Carole Middleton, is also a descendant of King Edward III, which would make the Duchess of Cambridge and the Fanning sisters something like 21st cousins.
So, while you won't be seeing this trio at any family reunions, it at least makes for a fun fact on both sides!
Casey Affleck and Joaquin Phoenix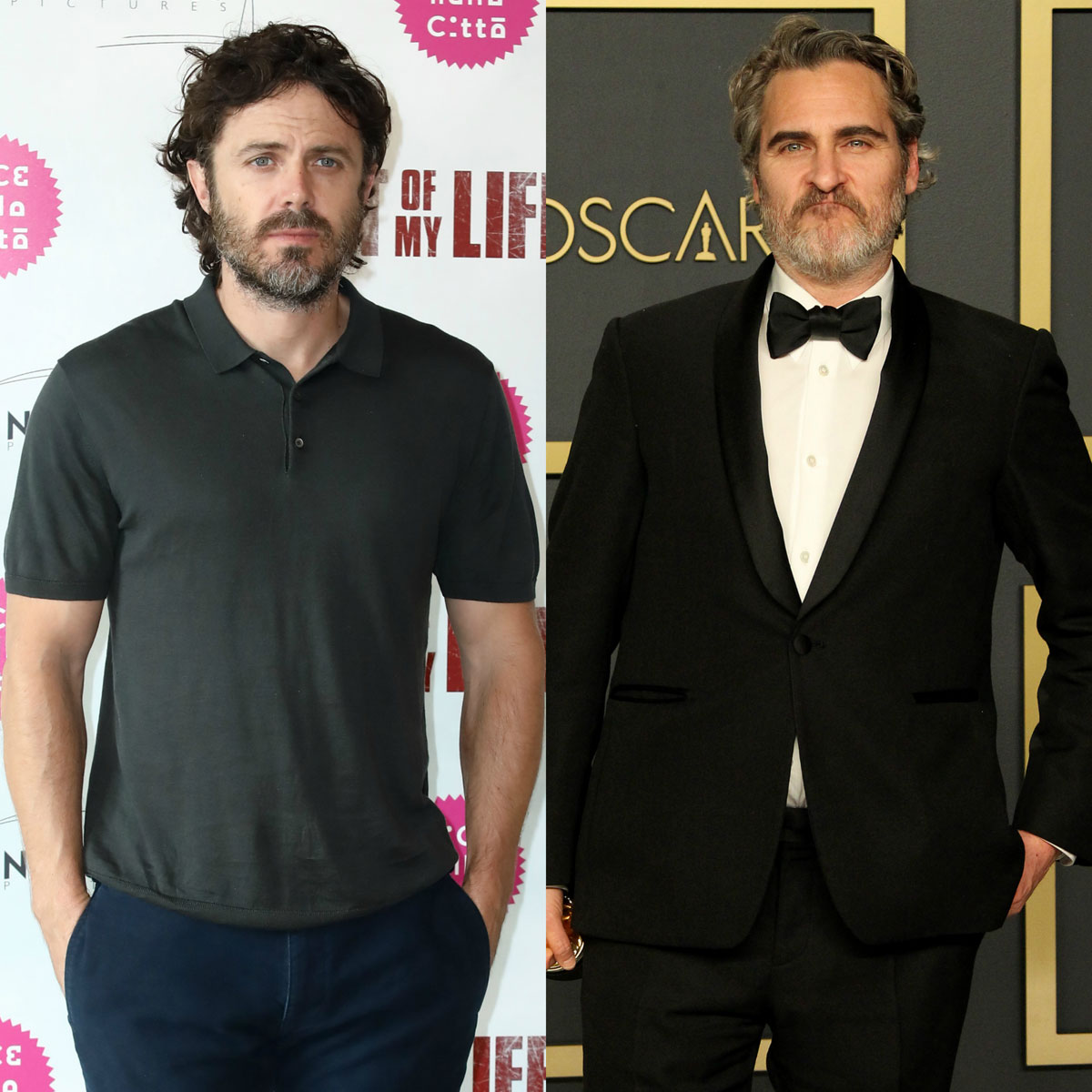 The actors were close friends, though Joaquin Phoenix revealed in October 2019 he revealed he had stopped talking to Casey Affleck "many years" ago after the Boston native was sued for sexual harassment. They were also brothers-in-law, too! Affleck was married to Phoenix's sister, Summer, in 2006, but the couple later divorced in 2017 after having two children together.
Jonah Hill and Beanie Feldstein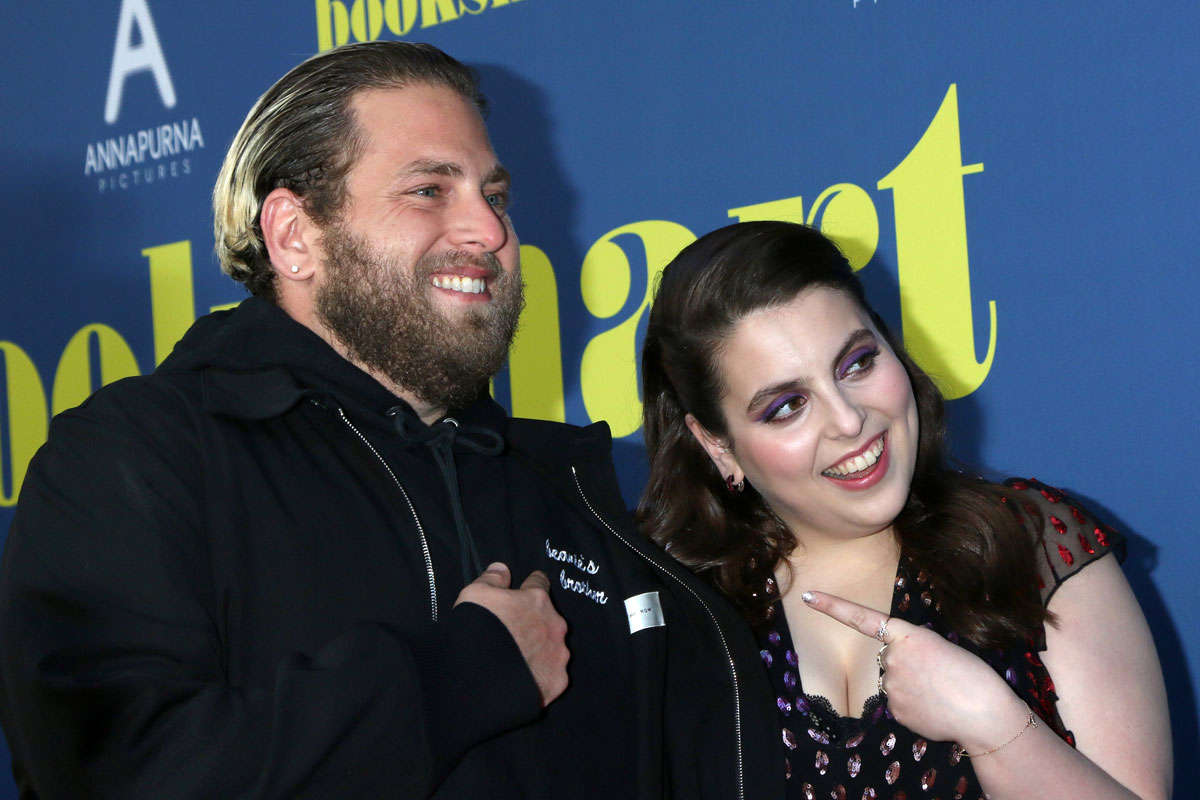 If you're seeing a resemblance, it's because Jonah Hill and Beanie Fedelstein are actually brother and sister! While the actor truly arrived onto the scene with his role in the 2007 hit film Superbad, Beanie really made a name for herself as Molly in 2019's Booksmart!
Tracee Ellis Ross, Diana Ross, and Ashlee Simpson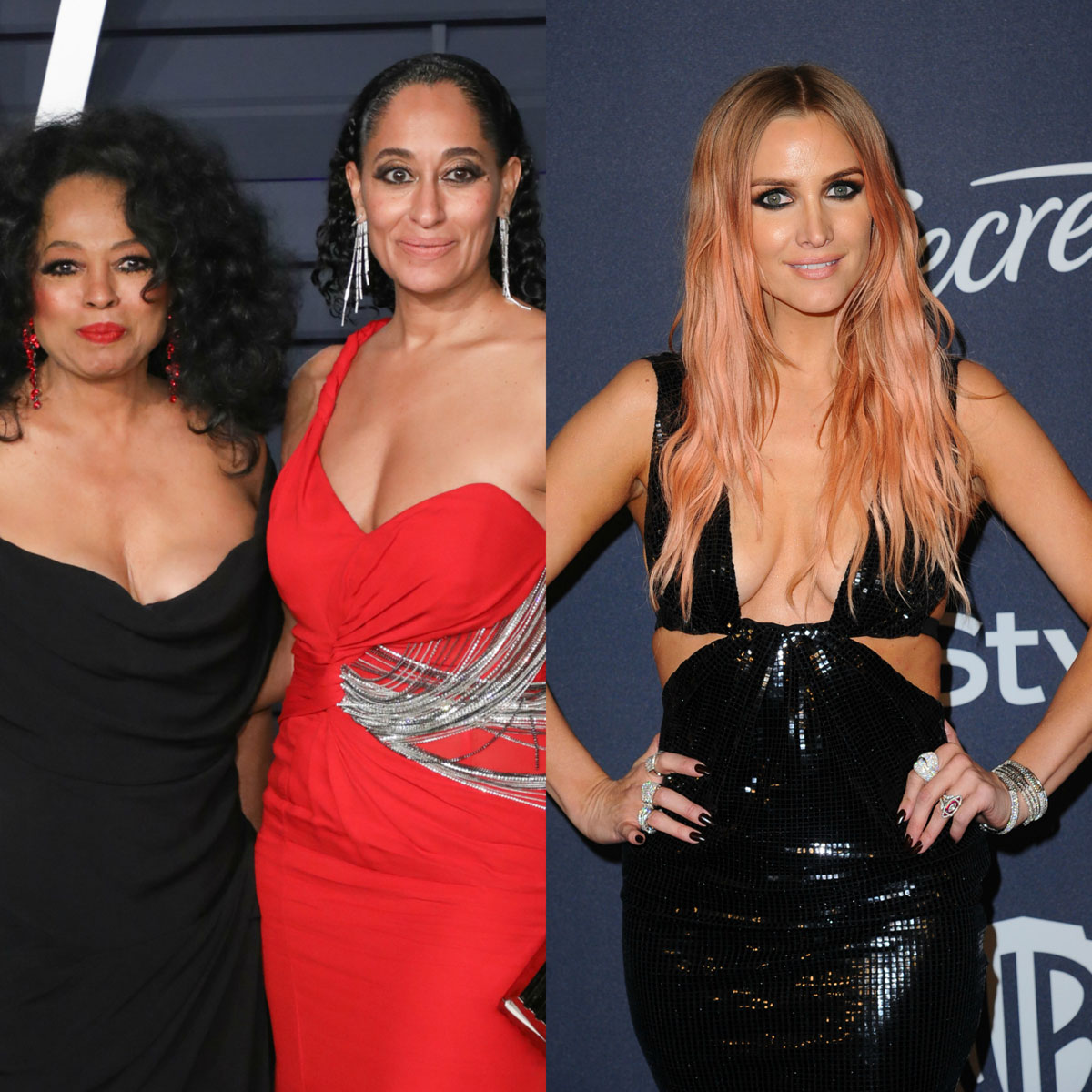 In case you didn't already know, Tracee Ellis Ross is one of five of Diana Ross' kids. So, what's the relation to Ashlee Simpson?? The Pieces of Me songstress is married to the Black-ish star's younger brother, Evan Ross, making her the iconic singer's daughter-in-law.
Emily Blunt and Stanley Tucci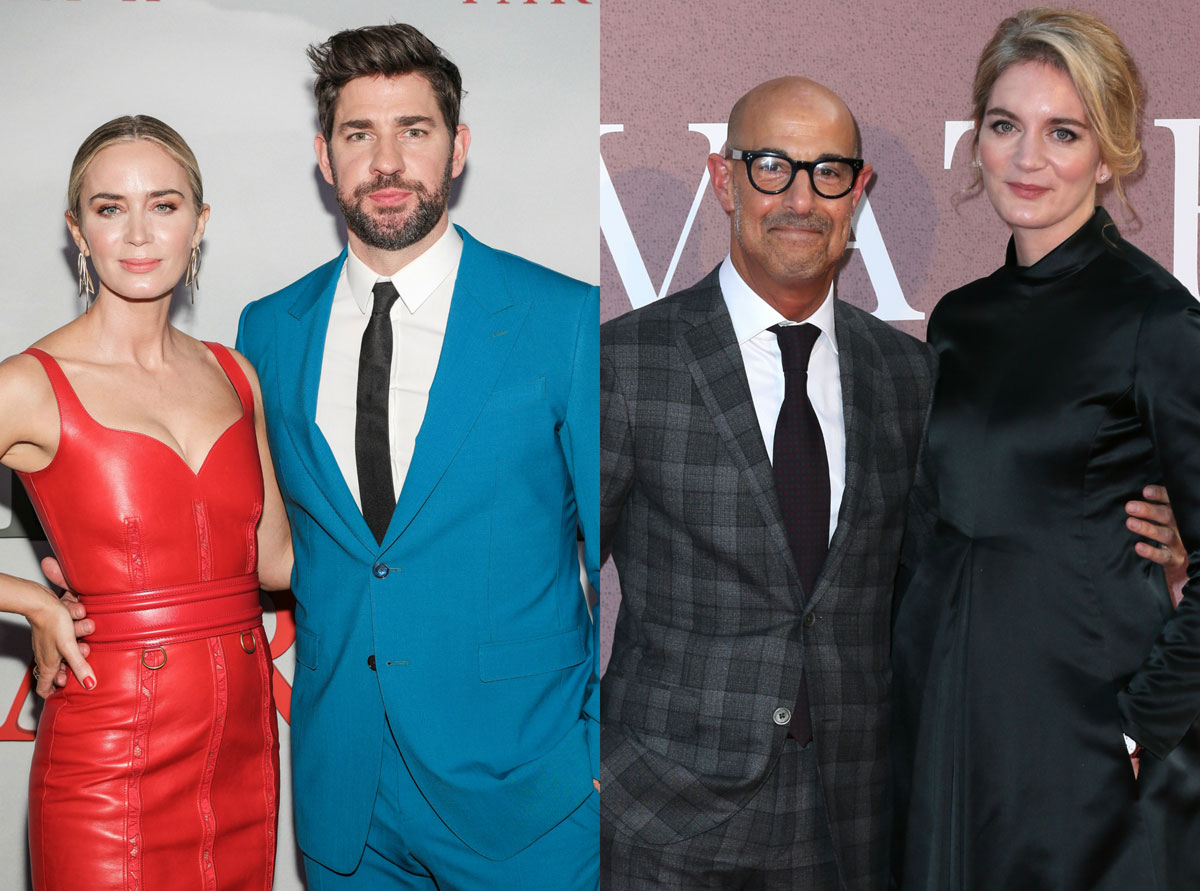 Emily Blunt and Stanley Tucci are more than just former The Devil Wears Prada co-stars, but in-laws, too! As it turns out, Tucci attended Blunt's 2010 wedding to John Krasinski, where he met the bride's older sister, Felicity. Fast forward two years, and the actor and literary agent wed. How's that for a meet-cute?
Dolly Parton and Miley Cyrus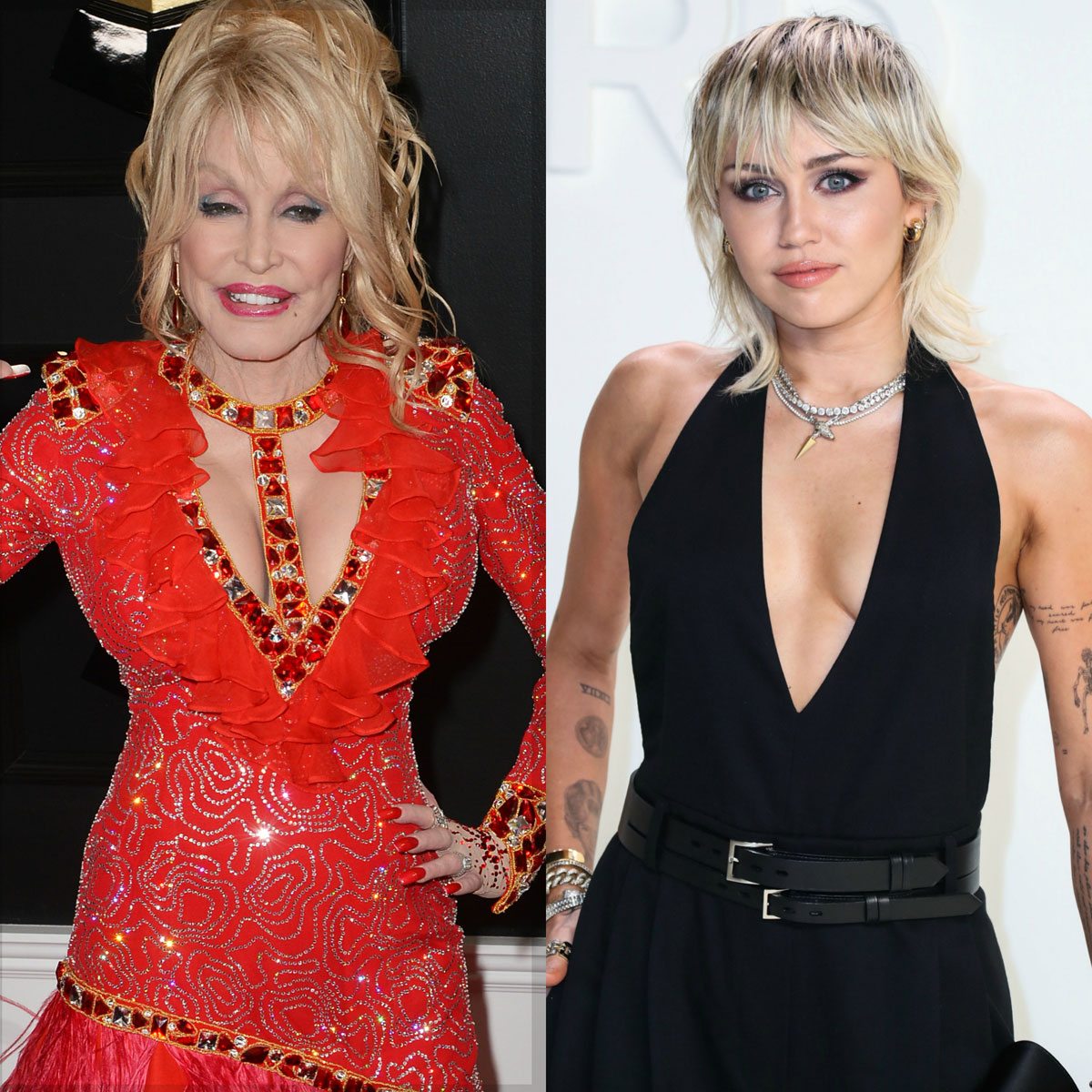 Not only is Dolly Parton country royalty, but she's the godmother of Miley Cyrus, too! While this doesn't make them technically related, this is one unbreakable bond the two blondes share! They can thank Billy Ray Cyrus for the introduction, as he's the one who appointed Dolly to this important role.
Snoop Dogg, Brandy, and Ray J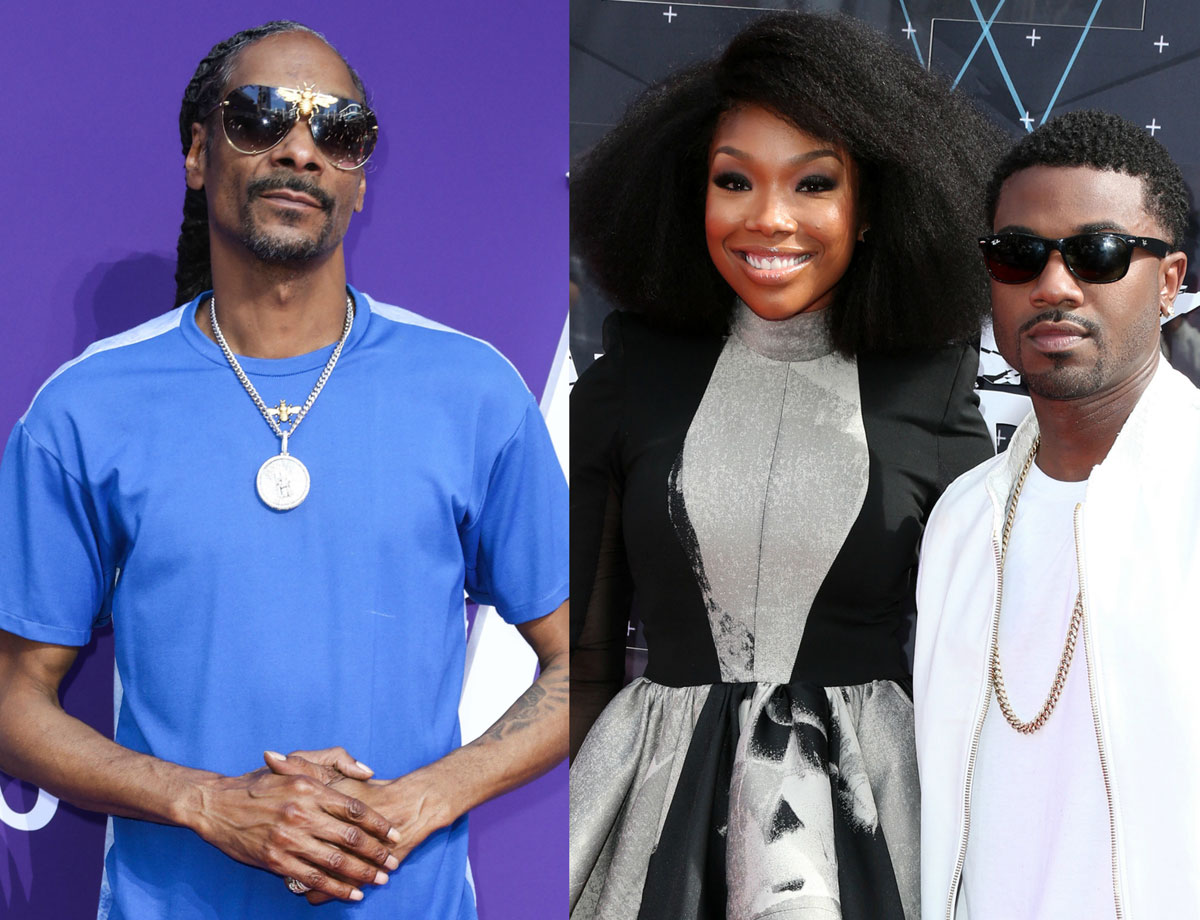 Most know Brandy and Ray J are sister and brother, but did you know Snoop Dogg is their cousin?? The rapper confirmed it in an interview with MTV in 2006, saying:
"We never really told the world because we weren't trippin' off of that, but that's my family."
This was amid Ray J's relationship with Kim Kardashian West, just a year before their sex tape leaked. And in 2009, Snoop and Brandy collabed on the 2009 song Special!
Phil Collins and Lily Collins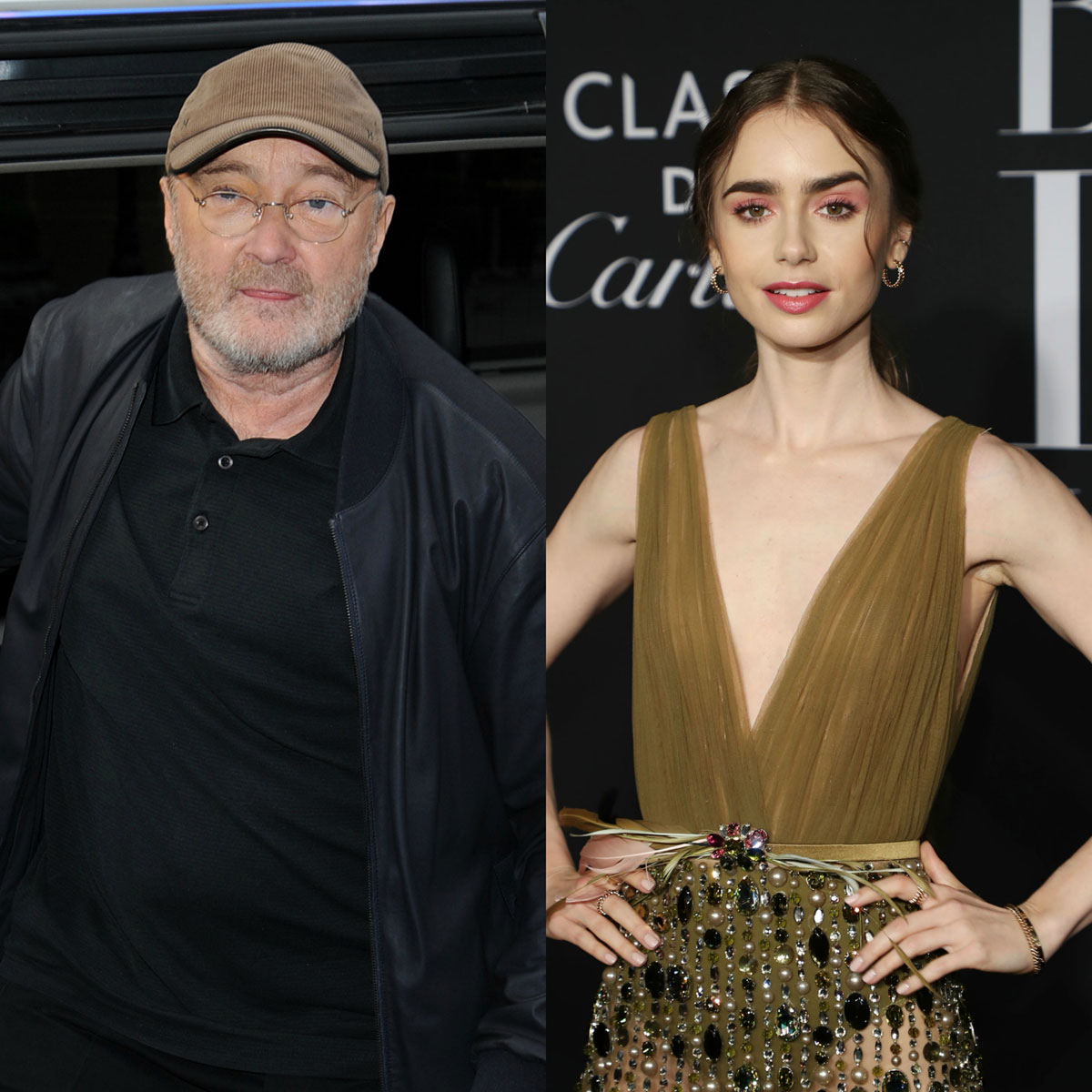 This pair, who share the same last name, is in fact directly related. Phil Collins, who is famous for iconic songs like In The Air Tonight and Tarzan's You'll Be in My Heart, has had an estranged relationship with daughter Lily. The Mirror Mirror actress previously spoke out about the Grammy-winning singer with an open letter directed to him in her 2017 memoir, Unfiltered: No Shame, No Regrets, Just Me. She wrote at the time:
"I forgive you for not always being there when I needed and for not being the dad I expected. I forgive the mistakes you made. And although it may seem like it's too late, it's not. There's still so much time to move forward."
Hopefully time has allowed them to pick up the pieces.
Christian Bale and Gloria Steinem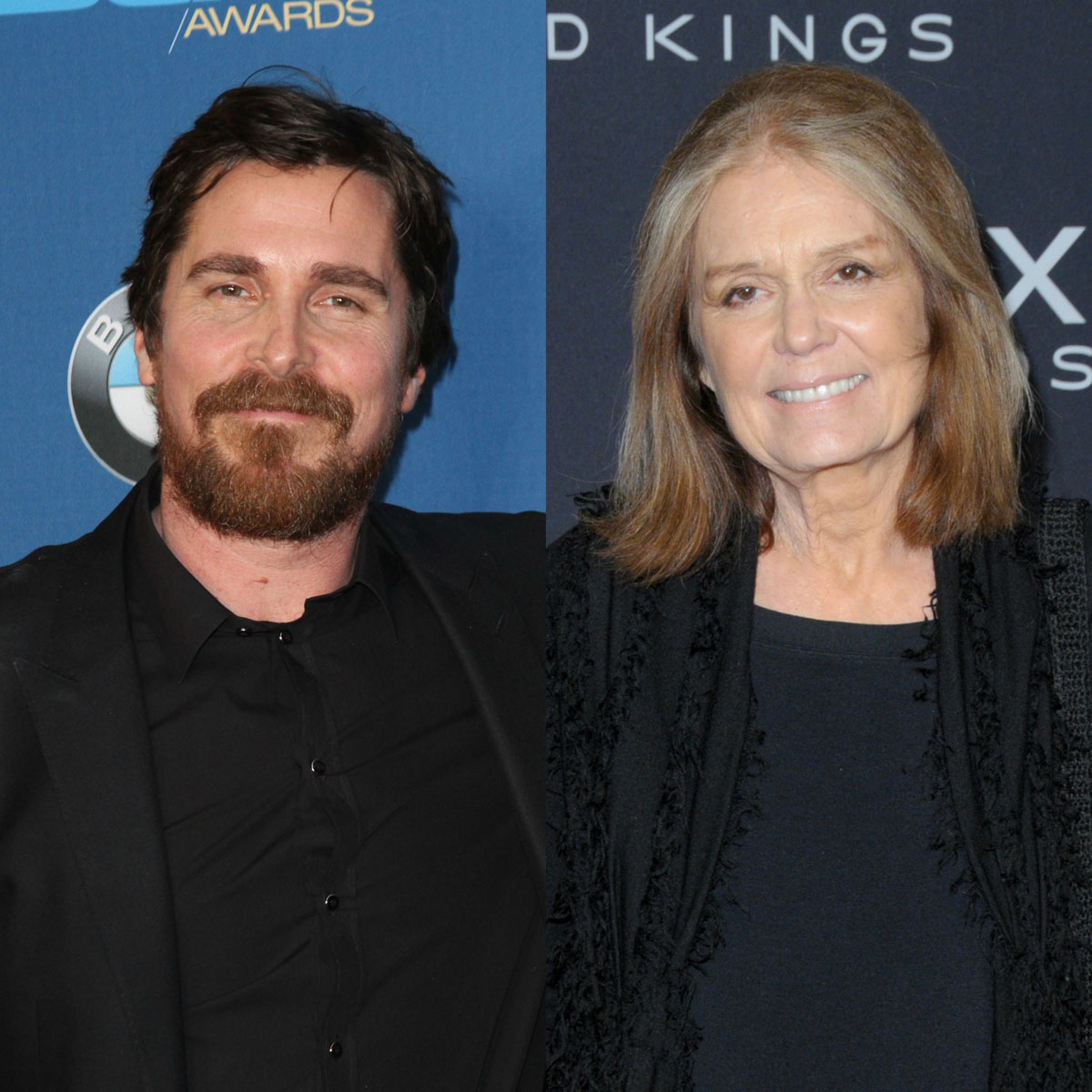 Christian Bale's father David Bale married journalist and activist Gloria Steinem in 2000, but sadly passed away just three years later. Sweetly enough, it seems the actor and his stepmother are still able to have a relationship as they've been spotted at events together over the last few years!
Mike Colter and Viola Davis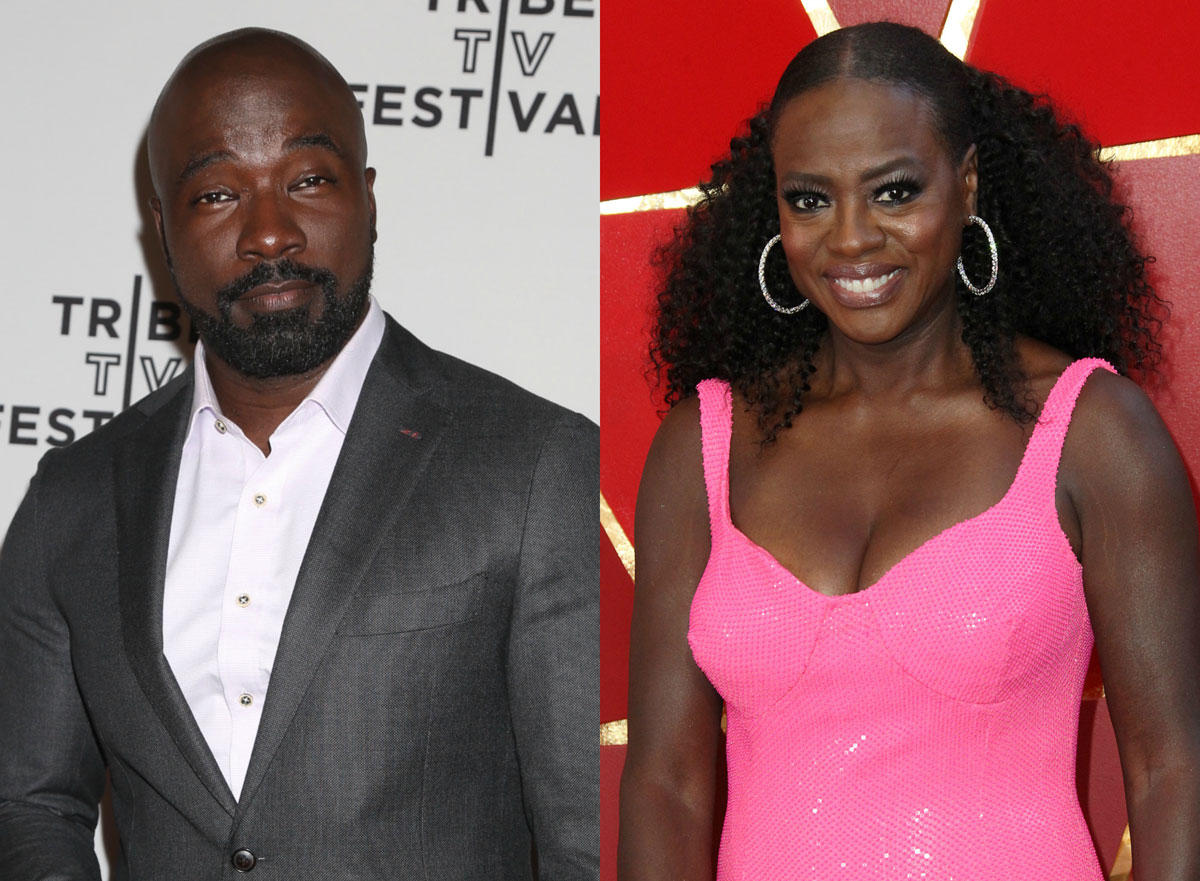 Despite being born and raised in the same town, these second cousins only just met in 2019! Mike Colter explained the story of how he and Viola Davis finally crossed paths, telling The Talk viewers:
"Honestly, we had never met but our families have family reunions, and they talk about us and stuff. They are very proud of us. We're just very busy… In LA you could be right next to someone, in the same neighborhood, you're never home; you're filming somewhere; they're busy, life happens. And we just never got caught up… I figured we would just work it out, and we connected, and we just made it happen. Took us about a week. We were like, 'Let's get some coffee and talk,' and I met her mom. Good times."
Oh, just two big-name actors casually getting coffee to talk about being related… Casual!
Beyoncé, Solange, and Bianca Lawson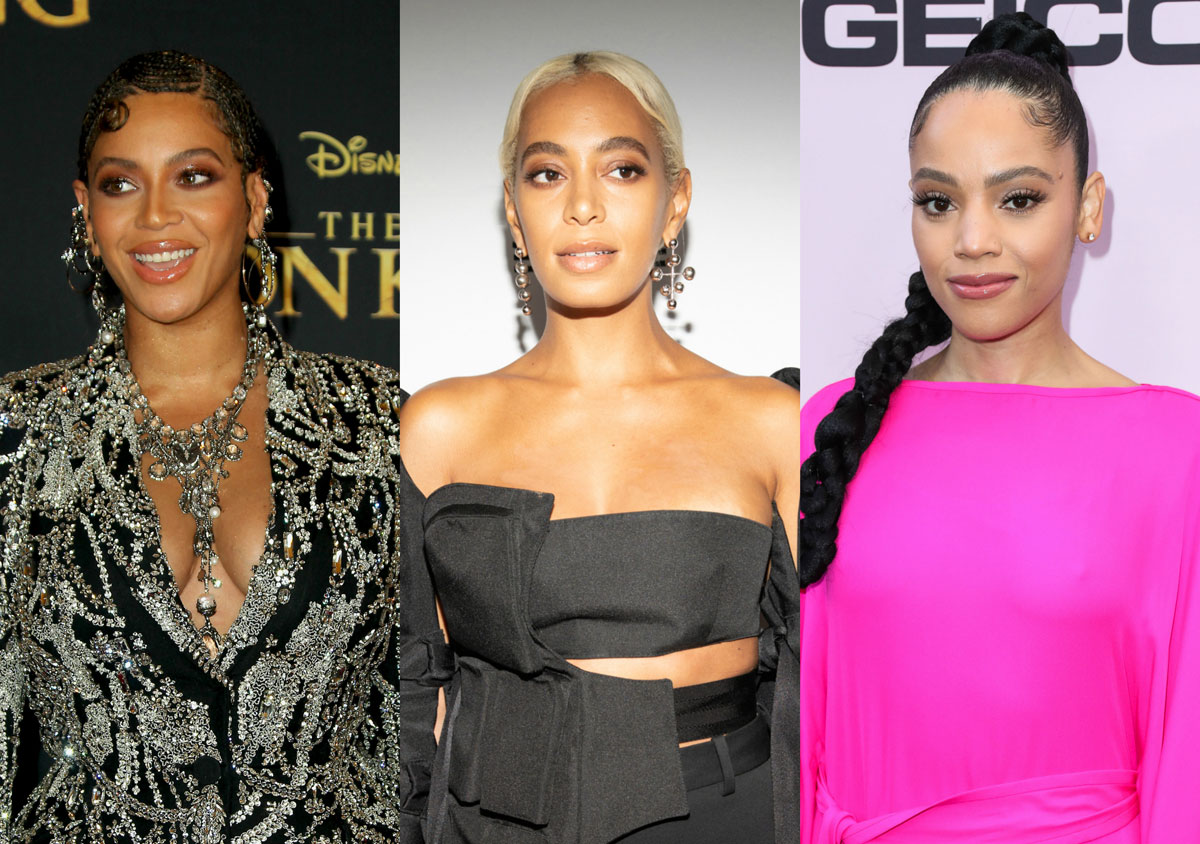 Maybe you already knew about Bey and Solange, but were you aware of their connection to Pretty Little Liars alum, Bianca Lawson?? The Grammy winners became stepsisters with the actress after their momma, Tina Knowles, married Bianca's dad, Richard Lawson!
What a small world, right??
Blake Lively and Robyn Lively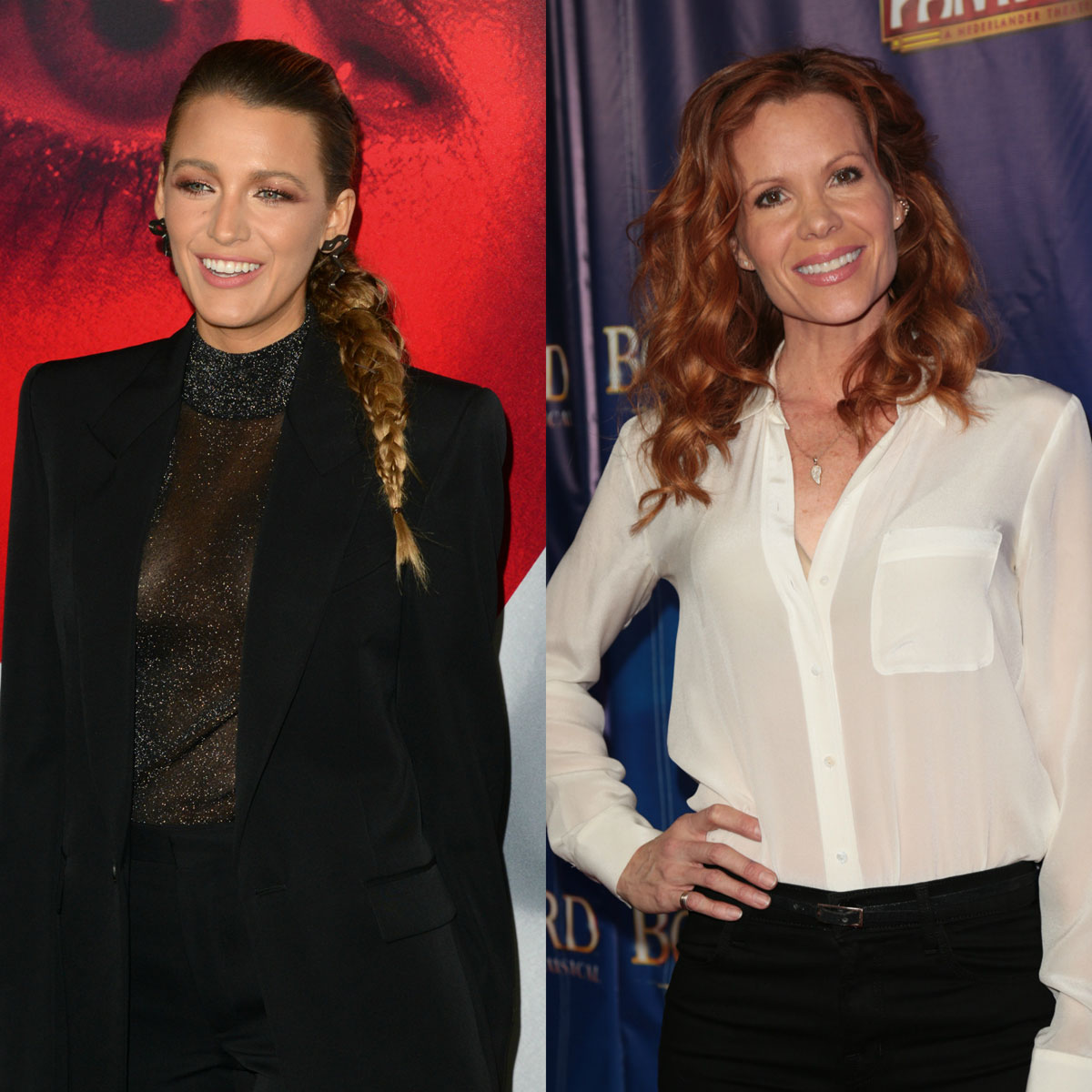 Blake Lively and Robyn Lively are half-sisters, sharing the same mom Elaine Lively and clearly many of the same genes by the looks of them!
Gwyneth Paltrow, Blythe Danner, and Katherine Moennig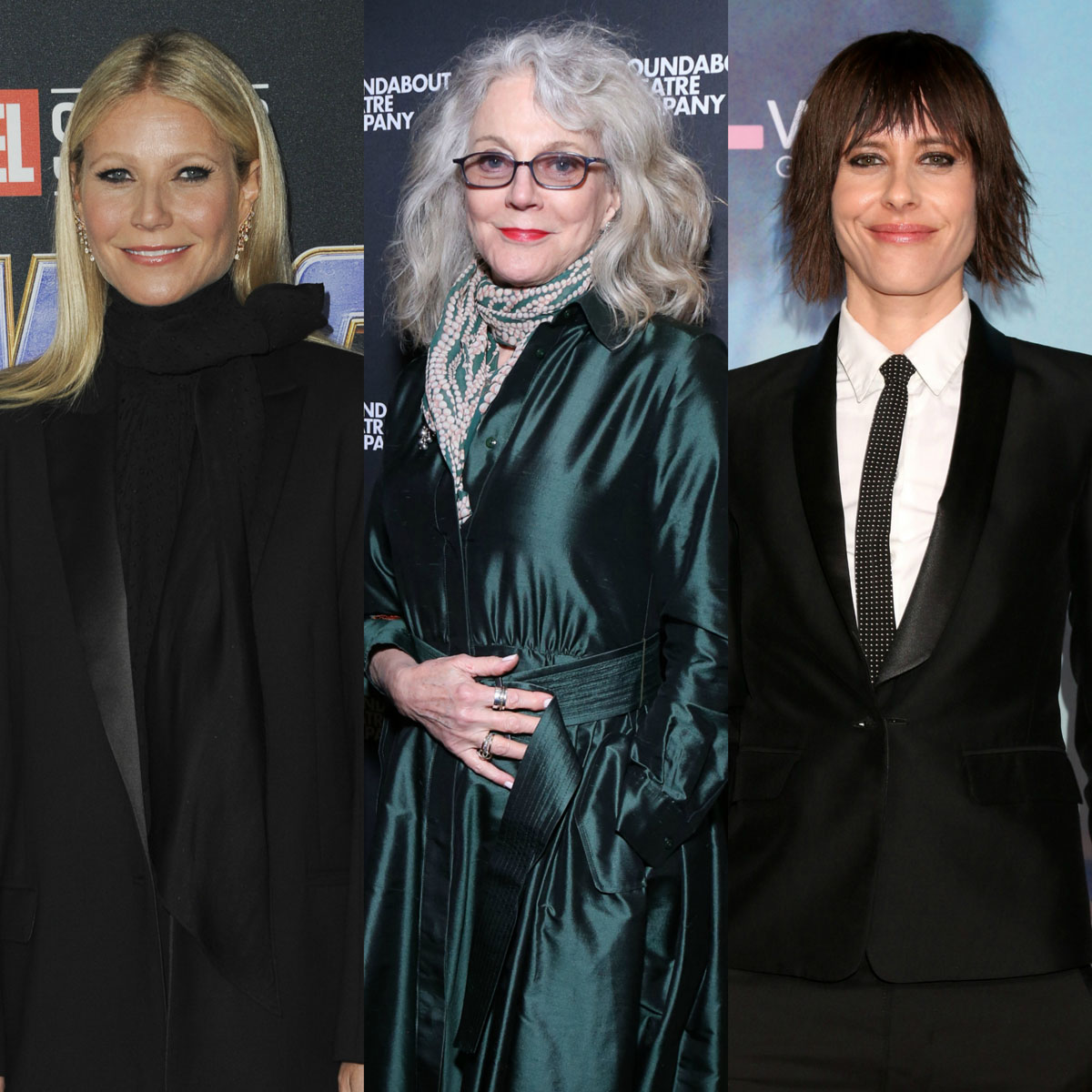 Think you can guess the relationships behind this trio?? Well, Gwyneth Paltrow and Katherine Moennig are first cousins if that helps! Blythe Danner fits in the equation as the Goop founder's mom and Katherine's aunt! Her dad William H. Moennig III is Blythe's half-brother on their mom's side.
Nicolas Cage, Sofia Coppola, and Jason Schwartzman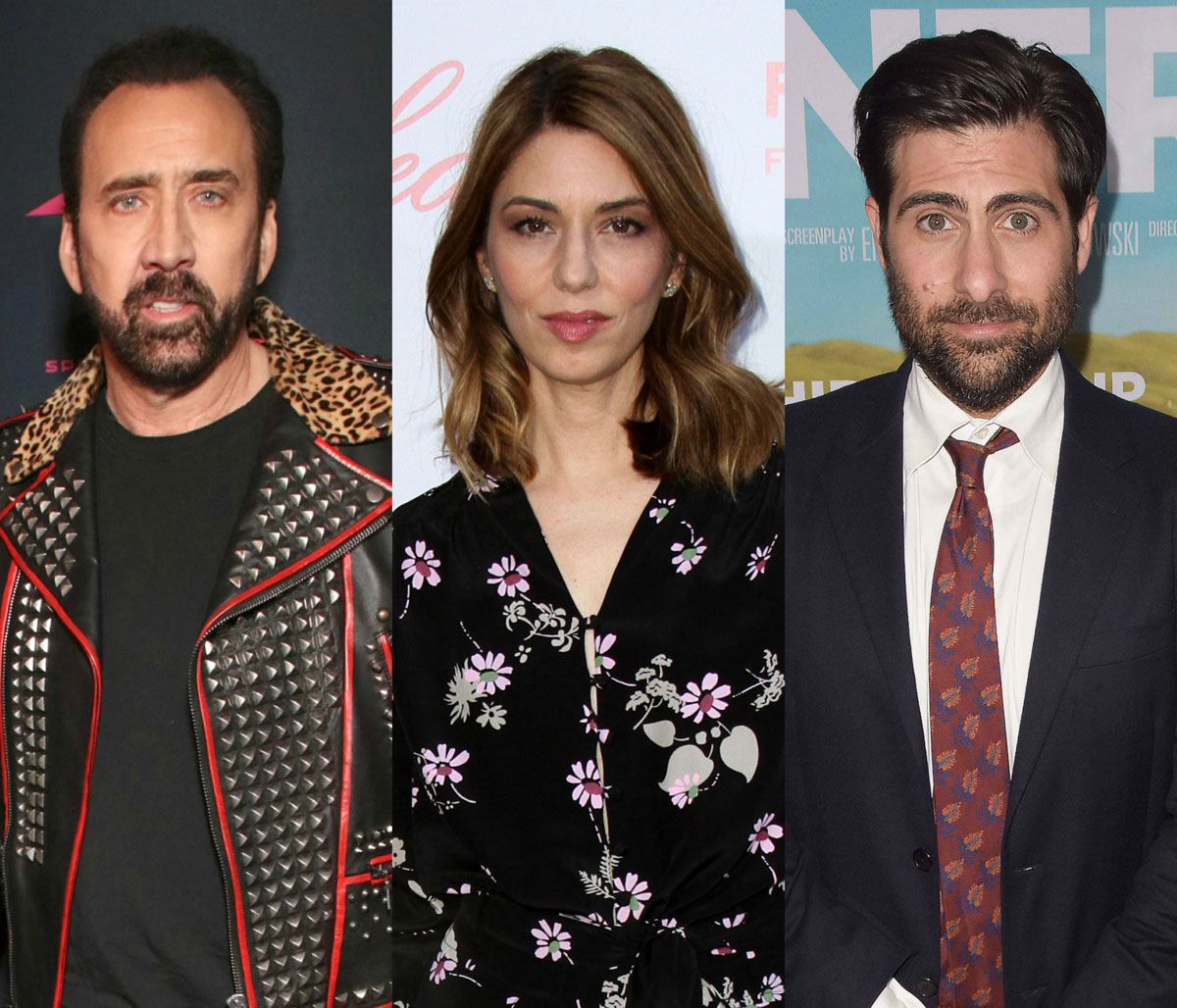 This is a wild one, Perezcious readers! Nicolas Cage, Sofia Coppola, and Jason Schwartzman are all first cousins, thanks to the Coppola genes! As you might know, Sofia is the daughter of famed film director Francis Ford Coppola, who has two siblings, sister Talia Shire and August Coppola. Jason is Shire's son and Nicolas is August's!
Can you imagine what holidays are like with this famous fam??
Tom Cruise and William Mapother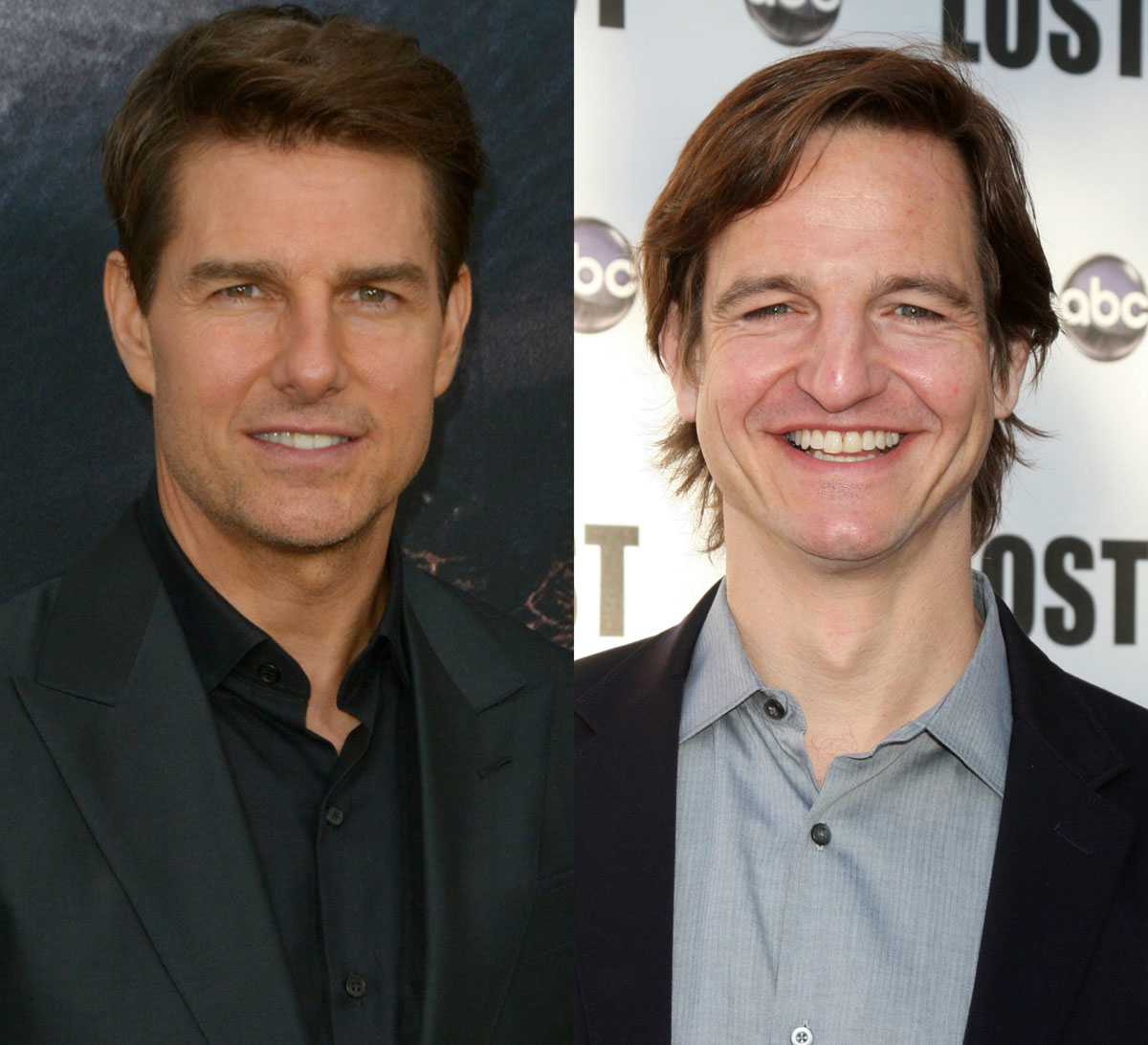 Is it just coincidence that Tom Cruise and William Mapother have starred in five films together, including Minority Report, Vanilla Sky, Born on the Fourth of July, Magnolia, and Mission: Impossible II? Well, not so much when you realize Tom's full name is Thomas Cruise Mapother IV.
So, it's suddenly not so crazy he and his cousin William — whose most notable role was Dr. Ethan Rom/Goodspeed on Lost — would share a love of acting!
Whitney Houston and Dionne Warwick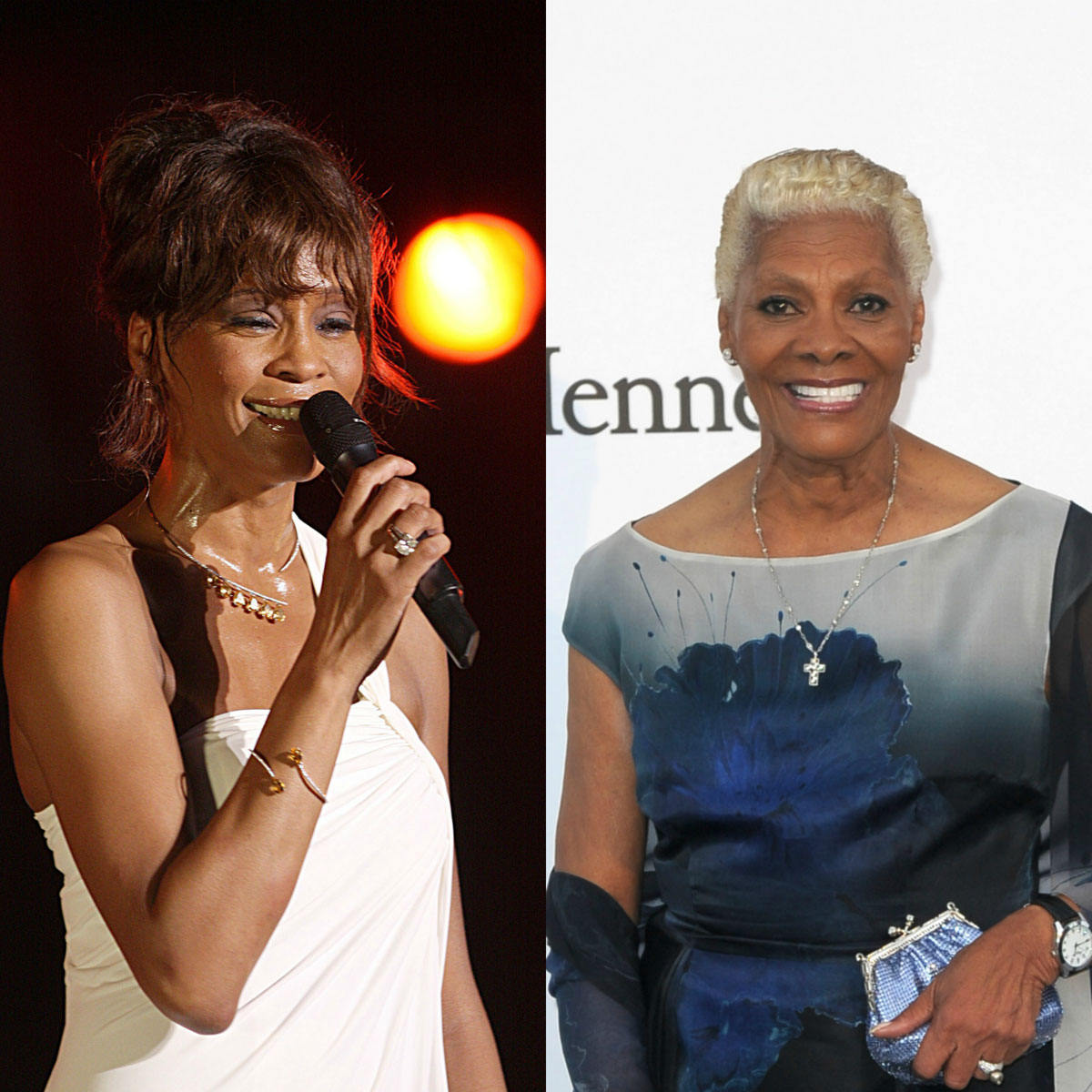 You don't have to tell us twice that Whitney Houston and Dionne Warwick share the same genes! The cousins, both known for the respective iconic hits I Will Always Love You and I'll Never Love This Way Again, were able to perform several times until Houston's tragic passing in 2012.
Quincy Jones and Rashida Jones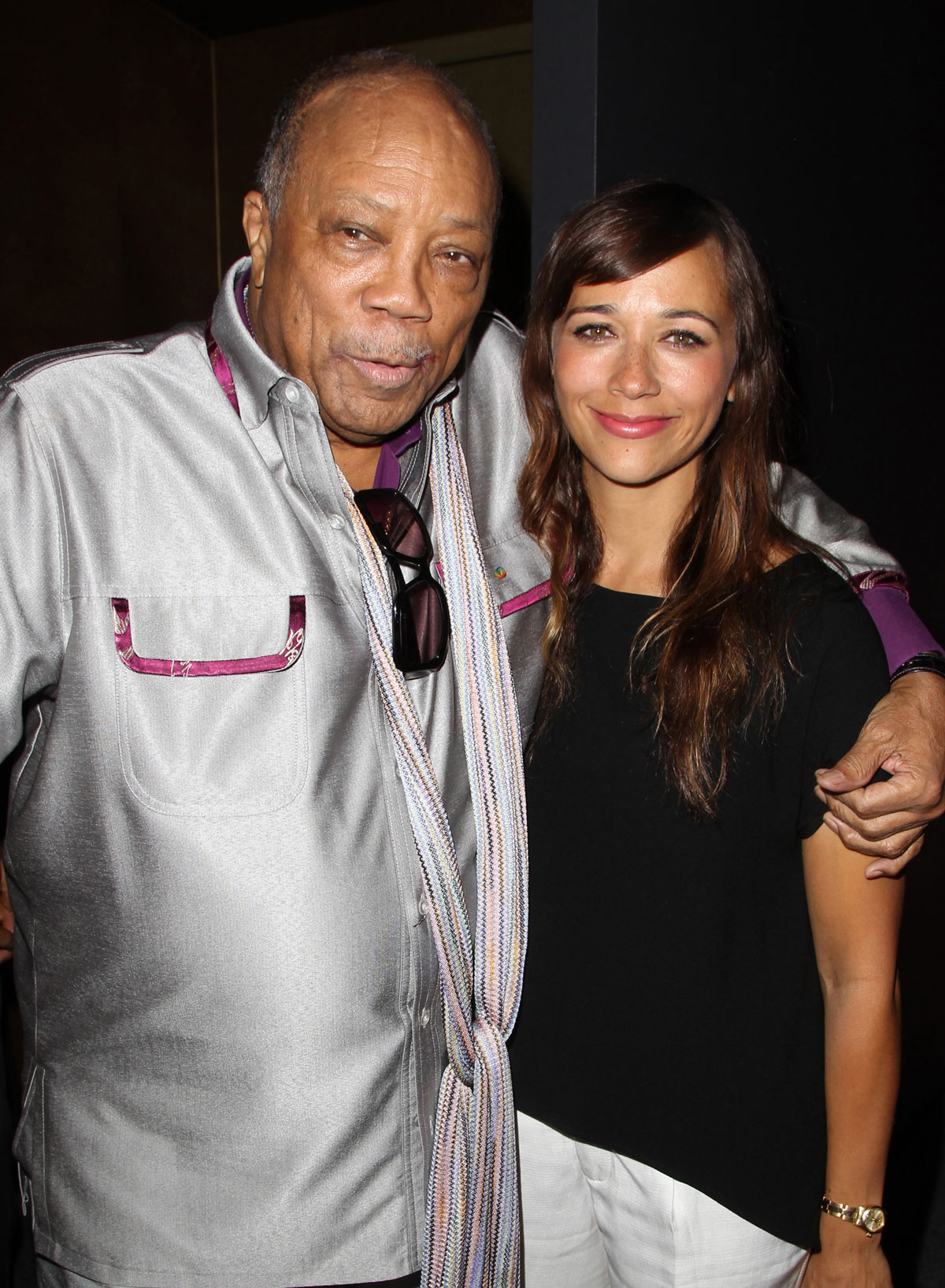 Rashida Jones is the youngest of Quincy Jones' children, and while she has found fame without relying on her famous father, the Parks and Recreation star did direct her own Netflix documentary about the music legend. Rashida has one older sister, Kidada Jones, and five half-siblings who all share the same dad as well, Quincy Jones III, Kenya Kinski-Jones, Lolie Jones Levine, Rachel Jones, and Martina Jones.
Zoey Deutch and Lea Thompson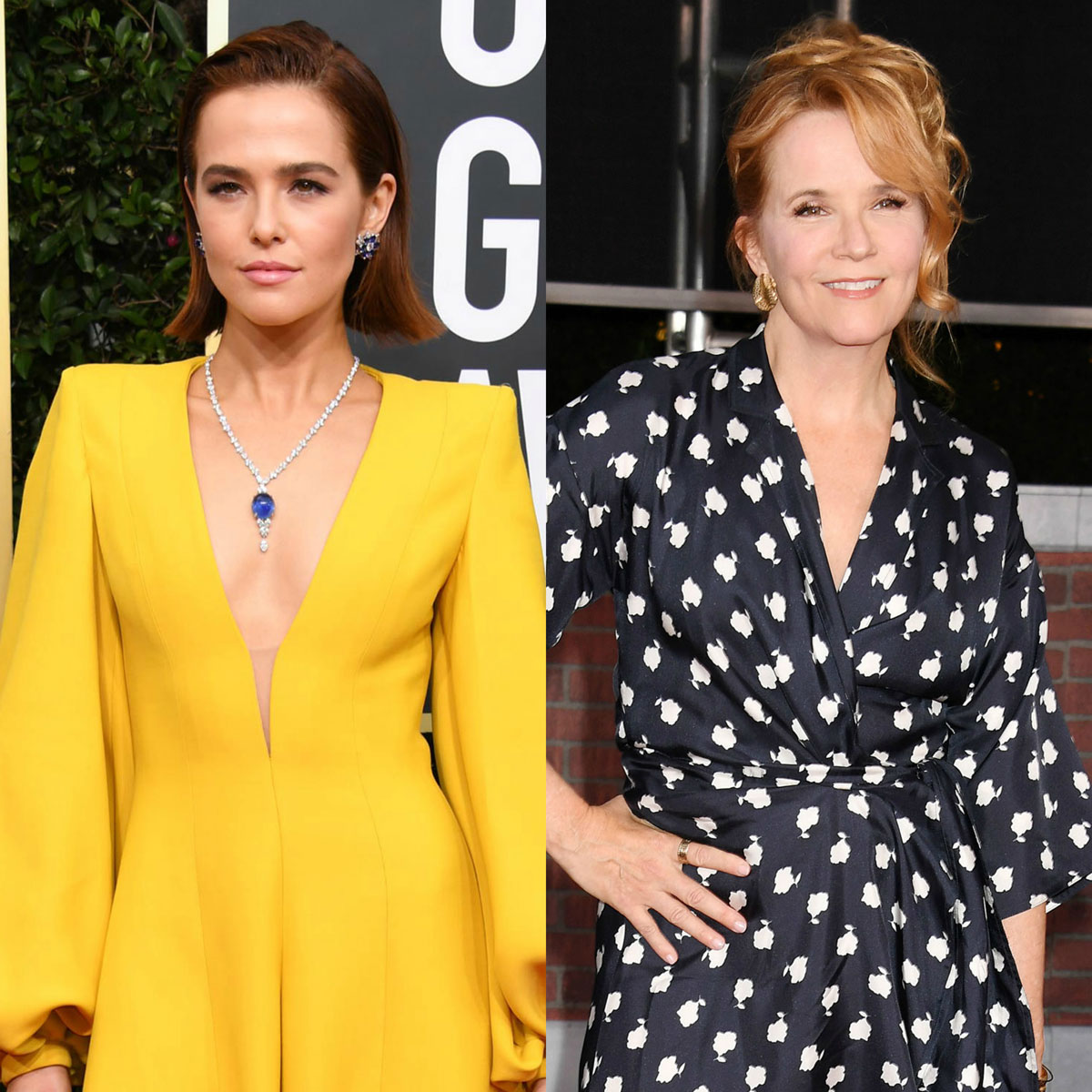 Zoey Deutch doesn't need to go Back to the Future to find out she and mom Lea Thompson are lookalikes! Zoey, born to the iconic actress and director Howard Deutch in 1994, has not been shy about her love for her momma, gushing on Instagram for her fans and followers to see!
Here's just one prime example:
Florence Pugh and Toby Sebastian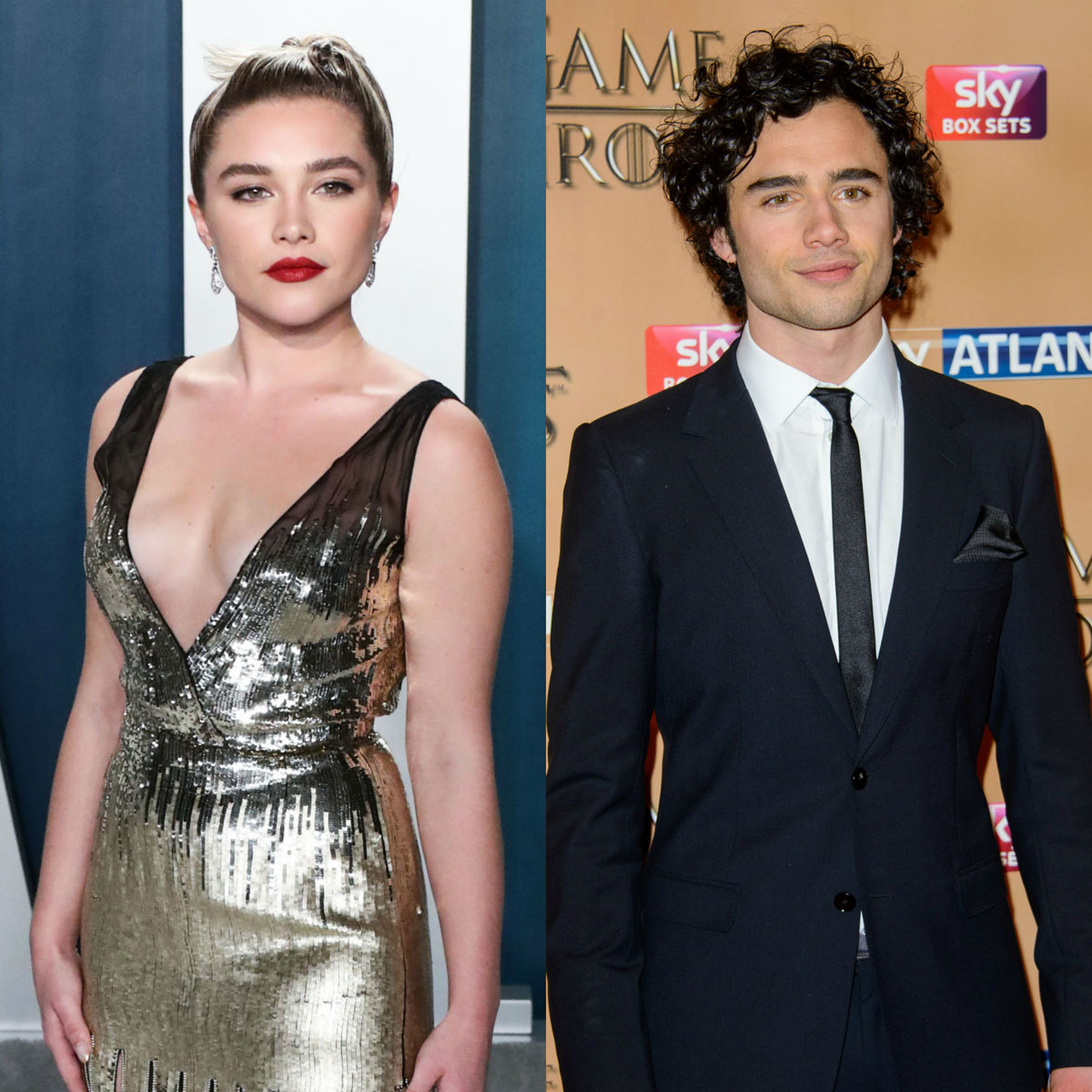 Florence Pugh isn't the only actor in her family! While you might recognize the name Toby Sebastian, did you know he's the older brother of the Little Women star? Born Sebastian Toby M. Pugh, the 28-year-old opted for a stage name before landing his huge role in Game of Thrones and others.
Justin Bieber, Avril Lavigne, and Ryan Gosling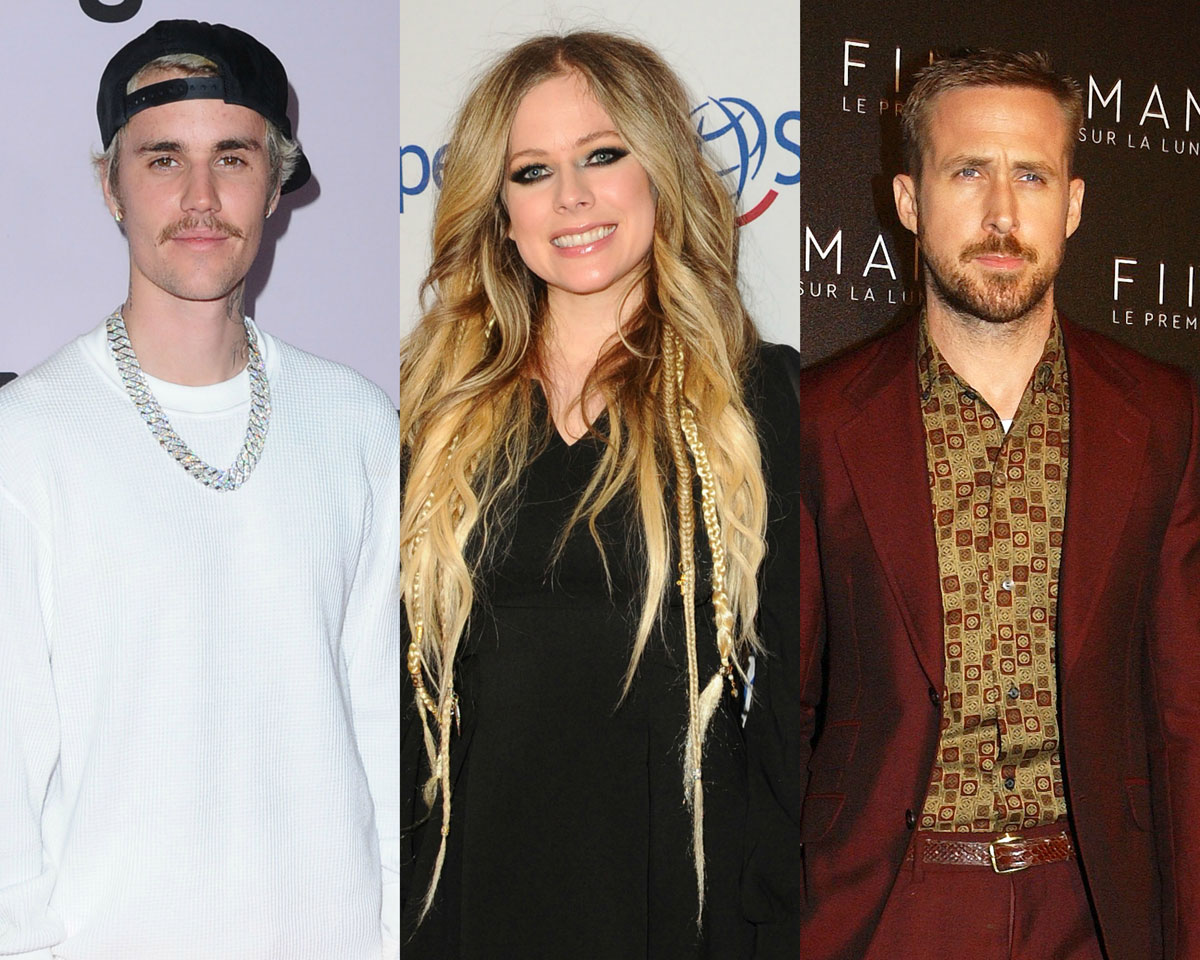 It's a pretty amazing coincidence that this trio of Canadians is actually, though distantly, related. Justin Bieber, Avril Lavigne, and Ryan Gosling are cousins, with the Purpose singer making the reveal on Instagram back in 2019. As it turns out, Avril is his 12th cousin removed and Ryan is his 11th cousin removed.
Jenny McCarthy and Melissa McCarthy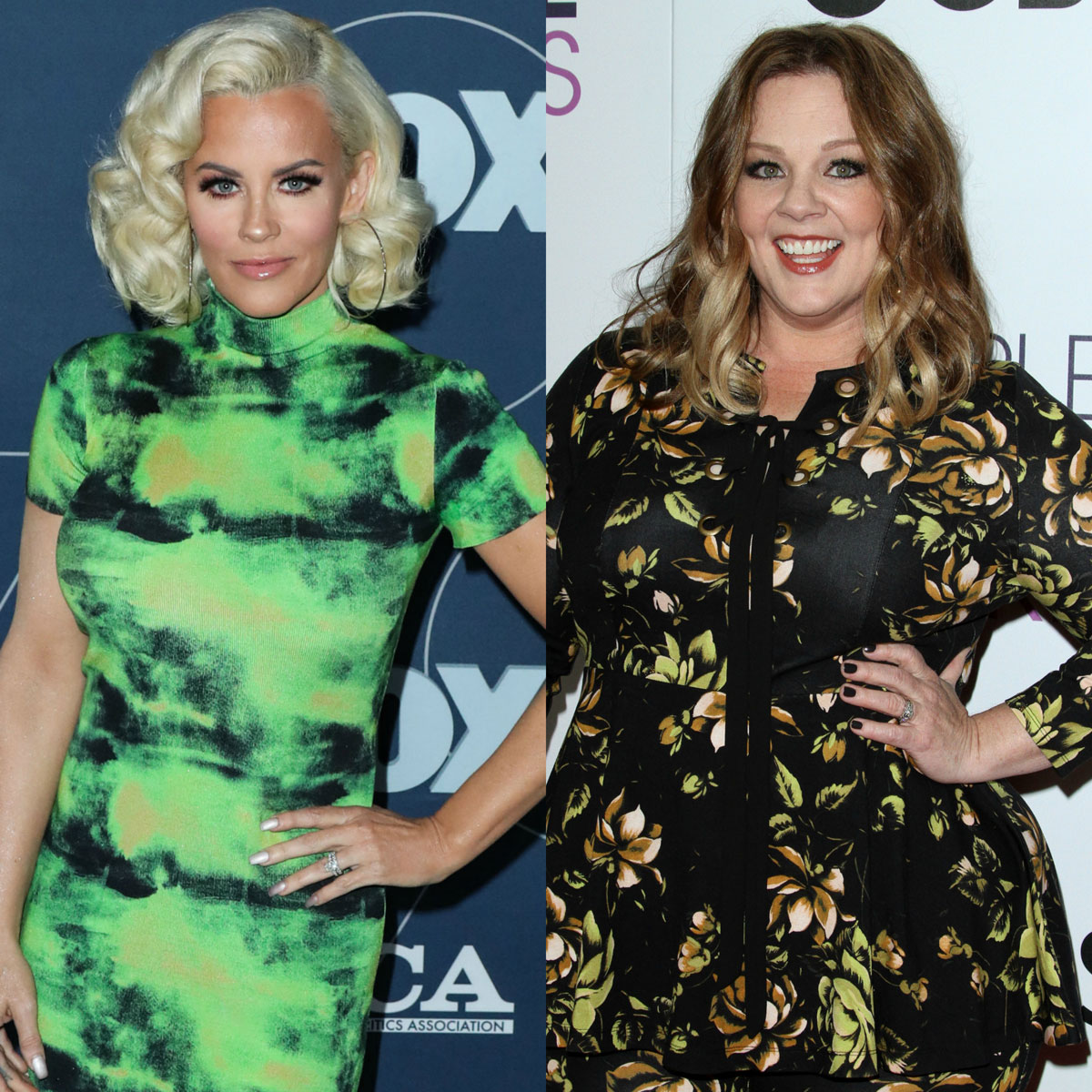 Jenny McCarthy and Melissa McCarthy may not brag about being first cousins, but the former did share this adorable throwback of them as kids (below) back in 2015!
Zoë Kravitz and Jason Momoa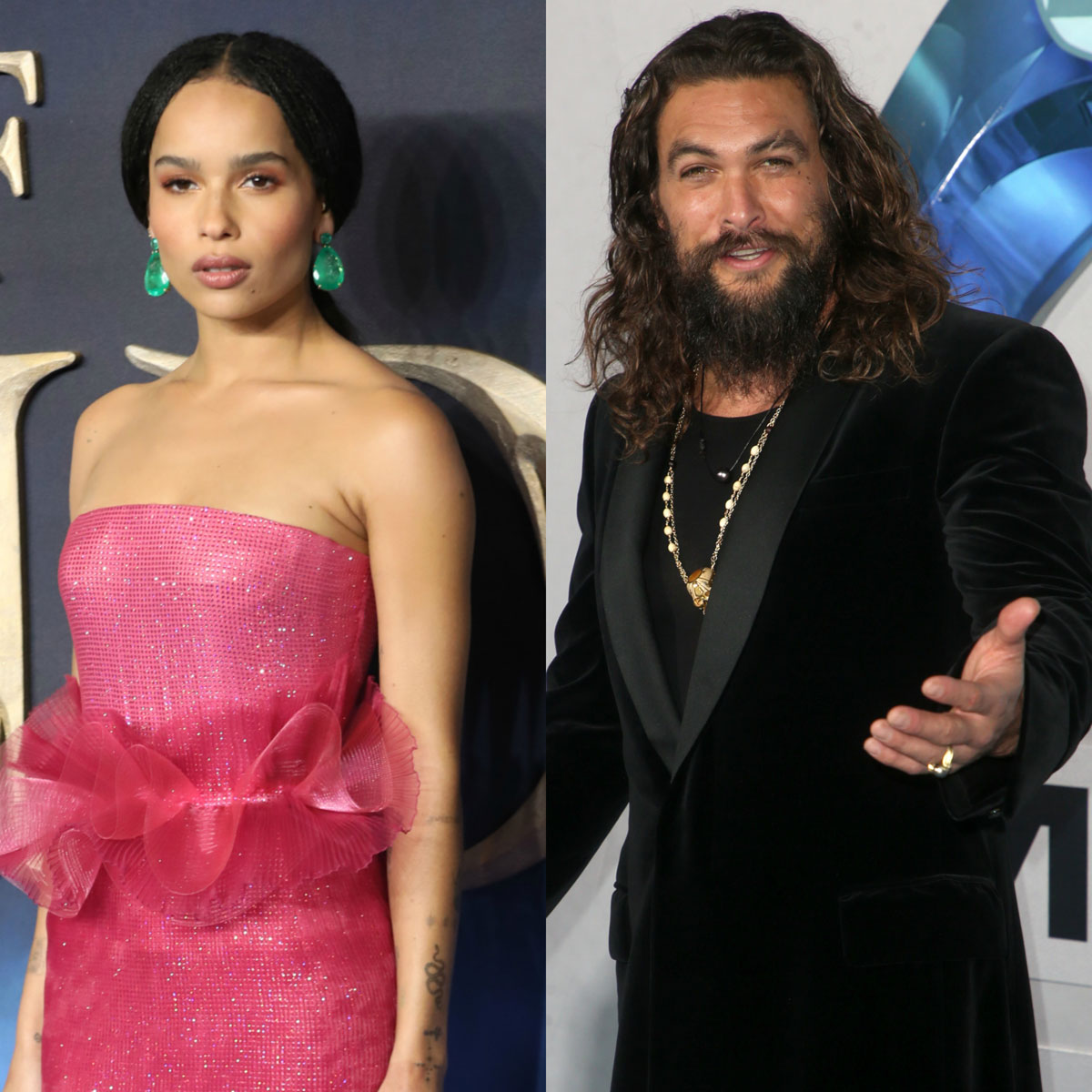 Zoë Kravitz is the proud daughter of Lenny Kravitz and look-alike mom Lisa Bonet. So, how does Jason Momoa fit into all this? Well, when Lenny and Lisa called it quits in 1991 and had their divorce finalized by 1993, The Cosby Show star went on to date Momoa! The two eventually wed in October 2017 and share two beautiful kids together, Lola Iolani Momoa and Nakoa-Wolf Manakauapo Namakaeha Momoa. We can only imagine how amazing of a big sis Zoë is!!
Al Roker and Lenny Kravitz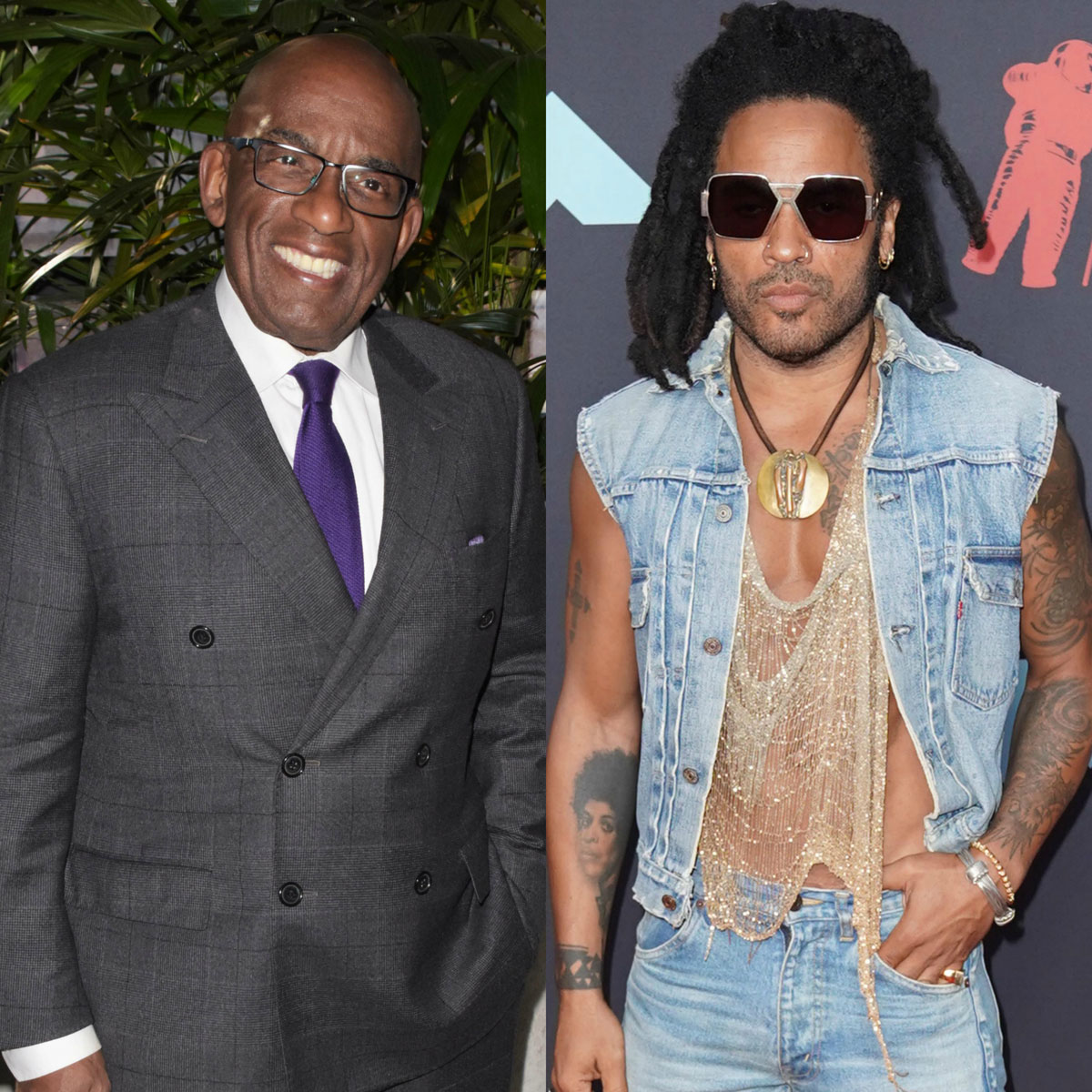 Speaking of Zoë, her dad Lenny is the second cousin of Today weatherman, Al Roker. The TV personality's cousin, Roxie Roker, who played Helen on The Jefferson's, is Lenny's mom!
Guess this makes Kravitz's daughter third cousins with the Today veteran, too!
Yara Shahidi and Nas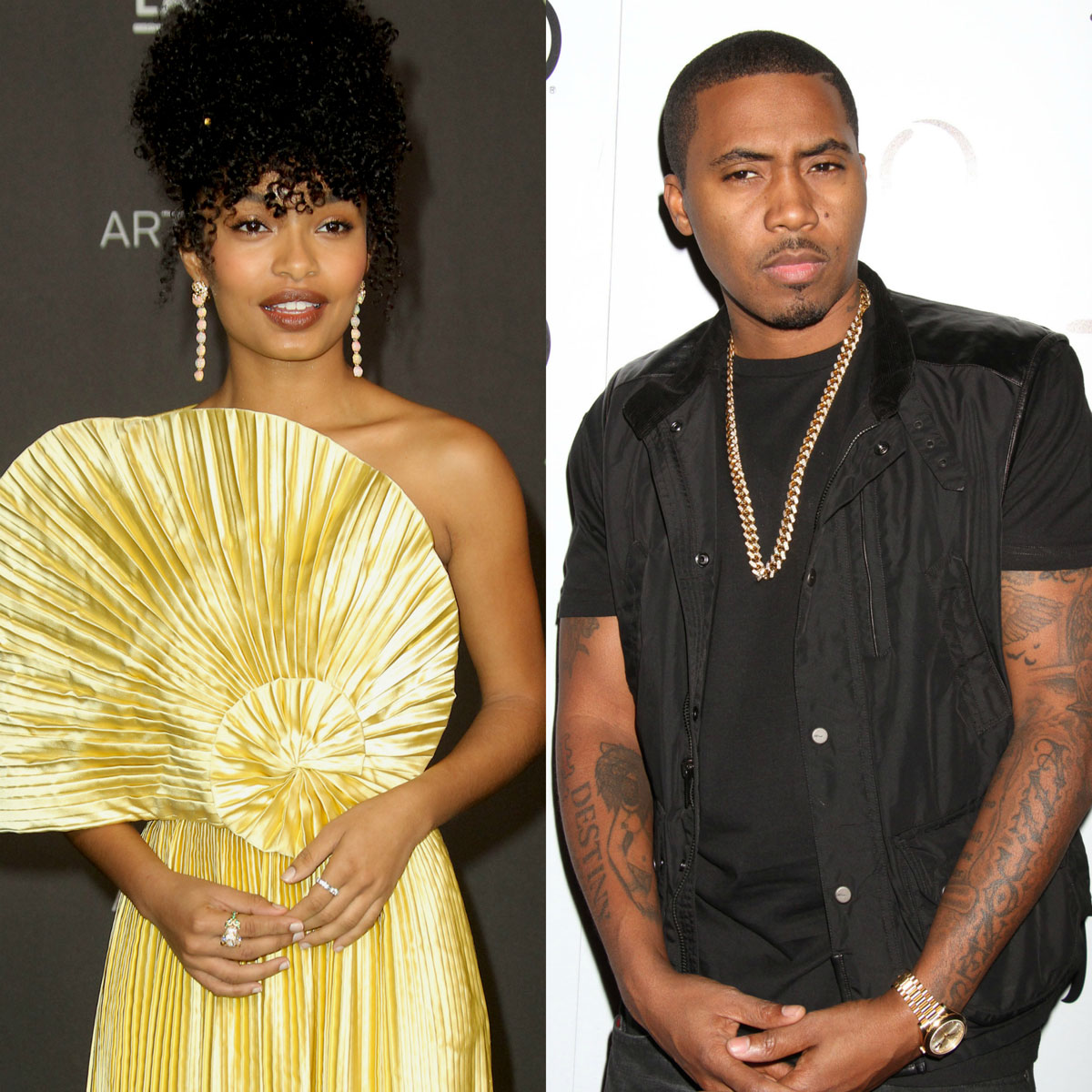 Don't let this 26-year age gap confuse you! While you may not have guessed it, Yara Shahidi and rapper Nas are second cousins, with the Grown-ish star's mom, Keri Shahidi, growing up in Queens with the musical artist. Yara was also the flower girl at Nas' 2005 wedding to Milkshake singer Kelis!
Lily Allen and Alfie Allen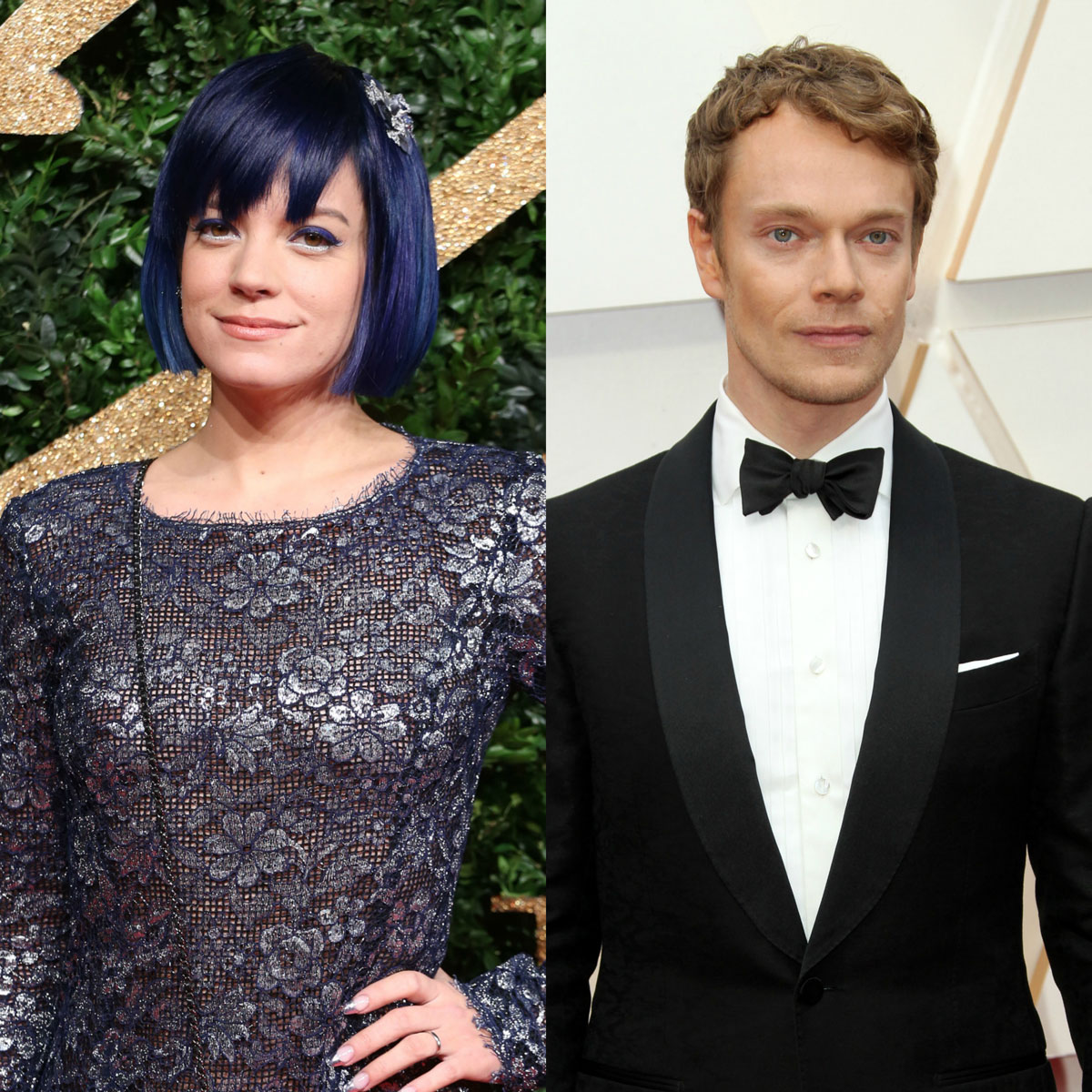 While Allen may be a popular last name, Lily Allen and Alfie Allen are indeed brother and sister. In fact, fans of the songstress might remember her singing about her younger bro on the 2007 track Alfie off her debut album Alright, Still. While the actor has landed roles on Game of Thrones, John Wick, and more, at one time, he was just the now-35-year-old's stoner sibling.
Read on for some of the HIGHlarious Alfie lyrics (below)!
"Ohh, oh deary me / My little brother's in his bedroom smoking weed / I tell him he should get up 'cause it's nearly half past three / He can't be bothered 'cause he's high on THC / I ask him very nicely if he'd like a cup of tea / I can't even see him 'cause his room is so smoky / Don't understand how one can watch so much TV / My baby brother, Alfie, how I wish that you could see"
Lily later sings on the track:
"Ohh Alfie, get up, it's a brand new day / I just can't sit back and watch you waste your life away / You need to get a job because the bills need to get paid / Get off your lazy arse, Alfie, please use your brain / Surely there's some walls out there that you can go and spray / I'm feeling guilty for leading you astray / Now how the hell do you ever expect that you'll get laid / When all you do is stay and play on your computer games?"
He's grown up since then, don't you think??
Bryce Dallas Howard and Ron Howard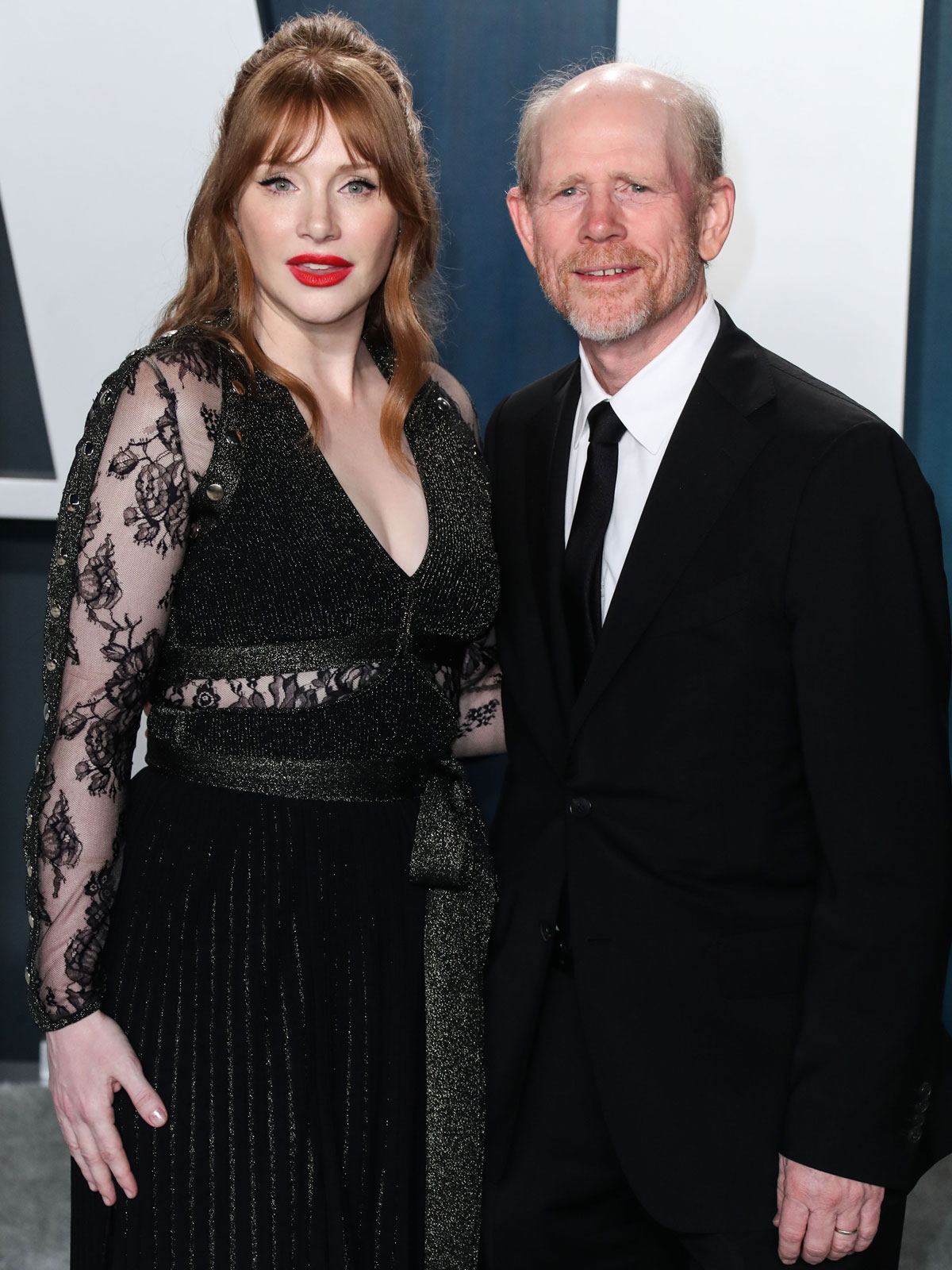 Director Ron Howard's eldest daughter, Bryce Dallas Howard, still asks to audition for any of her dad's films, but made a name for herself after starring in The Help and Jurassic World.
Anderson Cooper and Gloria Vanderbilt
Gloria Vanderbilt is actually Anderson Cooper's mom, if you can believe it! The heiress of one of America's wealthiest families gave birth to him in 1967, welcoming tiny Cooper with her husband at the time, Wyatt Emory Cooper.
Alexander Skarsgård, Stellan Skarsgård, and Bill Skarsgård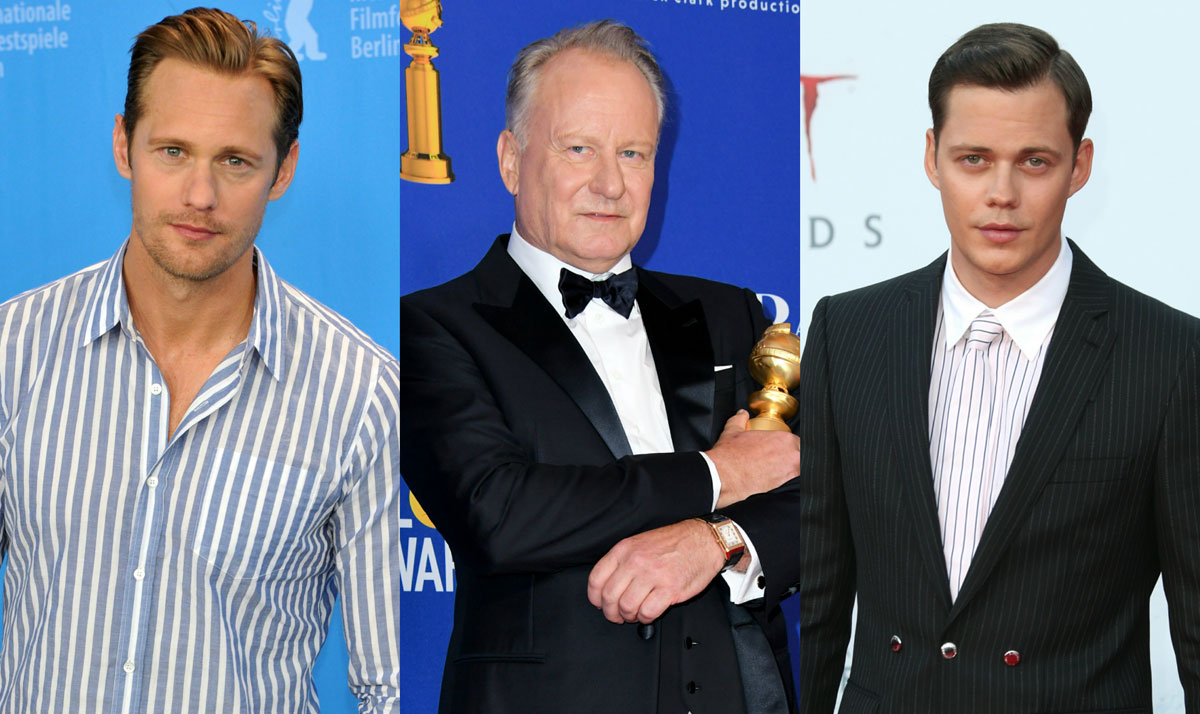 It's difficult not to see the resemblance when you have all three Skarsgård boys lined up next to each other. So, as you might have guessed, Stellan, famous for roles in Good Will Hunting, Mamma Mia, and more, is the father of 43-year-old Alexander and 29-year-old Bill.
Melanie Griffith and Dakota Johnson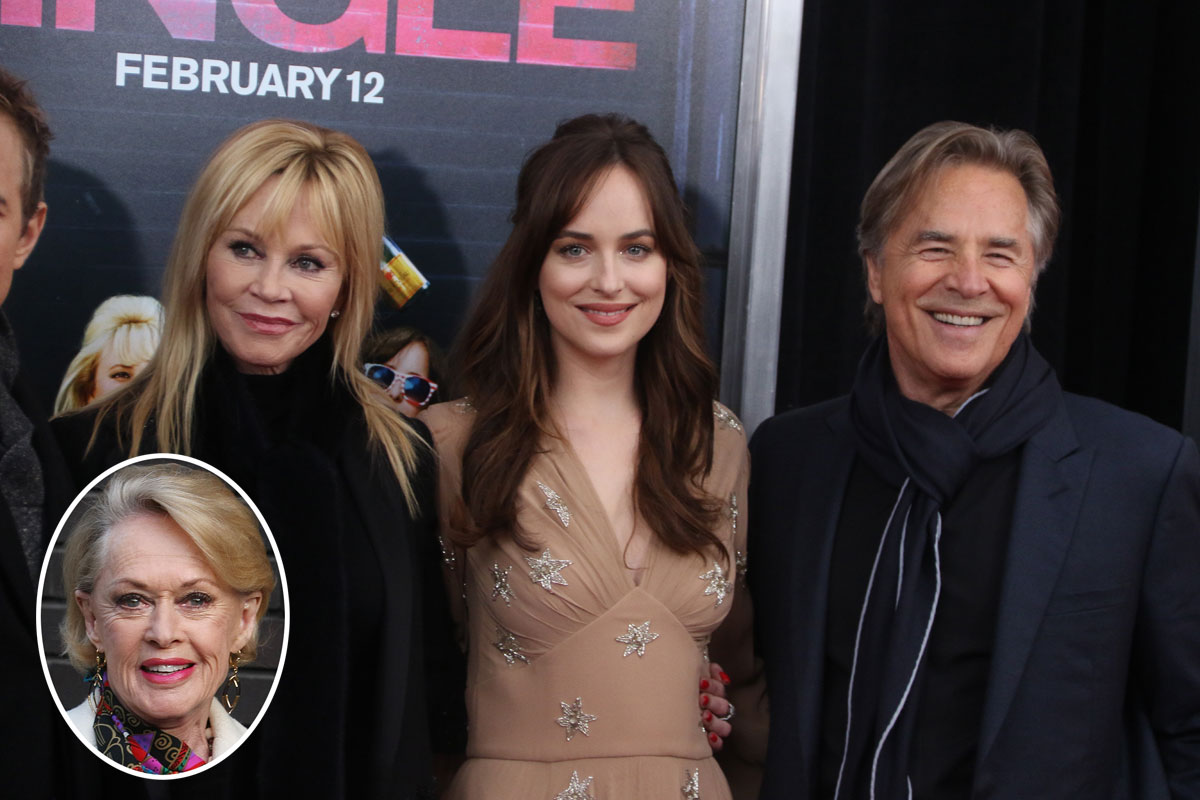 Dakota Johnson's father Don Johnson is, would you guess, married to Melanie Griffith. The Working Girl actress, who is the daughter of The Birds star Tippi Hendren, gave birth to Dakota in 1989! That's some Hollywood royalty!
Conan O'Brien and Denis Leary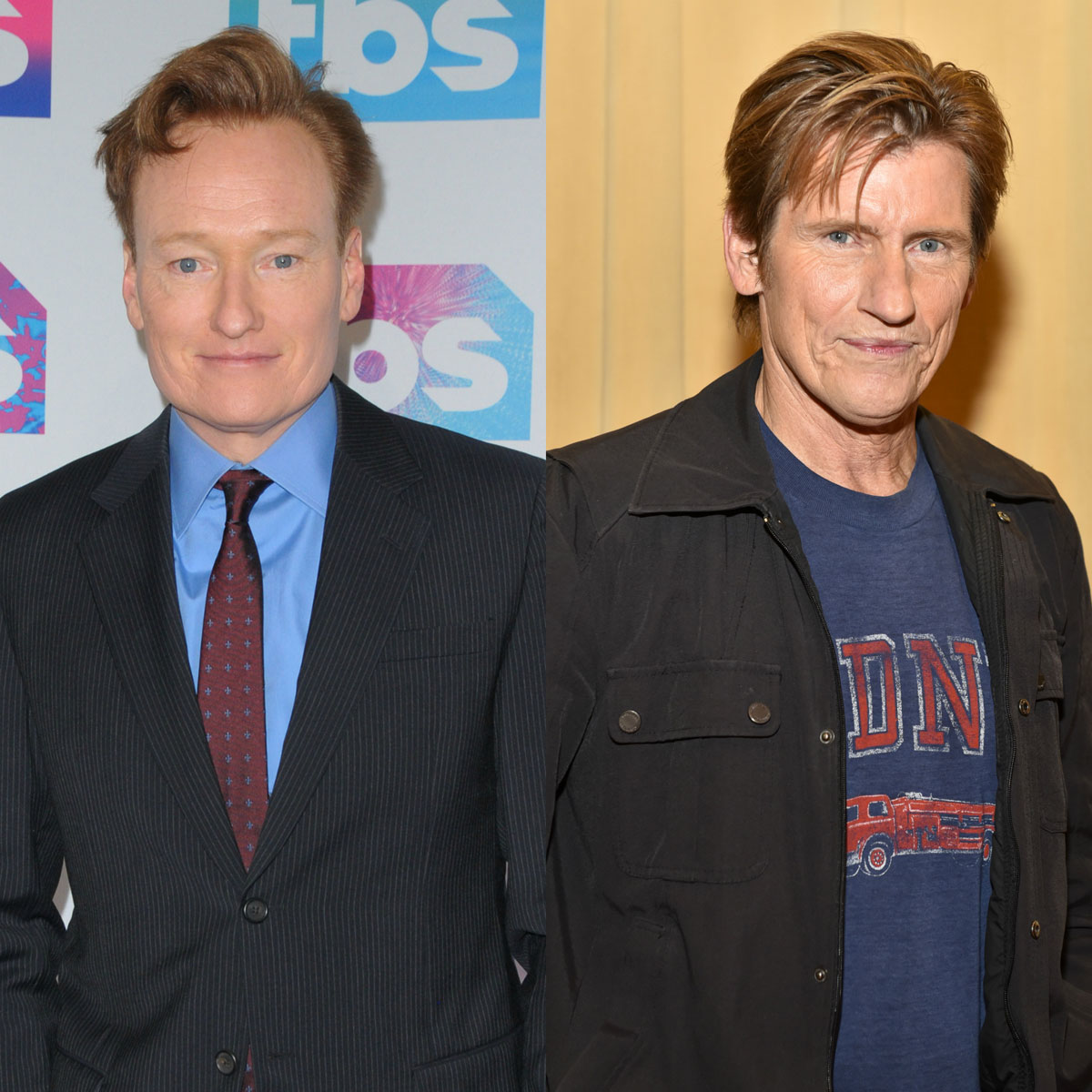 Other than having extremely Irish last names and being from Boston suburbs, Conan O'Brien and Denis Leary are also third cousins!
Jason Sudeikis and George Wendt
Jason Sudeikis has a lot in common with uncle George Wendt, though the We're The Millers star explained their relationship was never about getting acting lessons. In a 2011 interview with Playboy, Jason spilled:
"He's always been very encouraging, but there was no Tuesdays With Morrie kind of relationship between him and I. He didn't take me to the park to explain comic timing. There was nothing like that. He was just a good example that being an actor was a viable option."
Domhnall Gleeson and Brendan Gleeson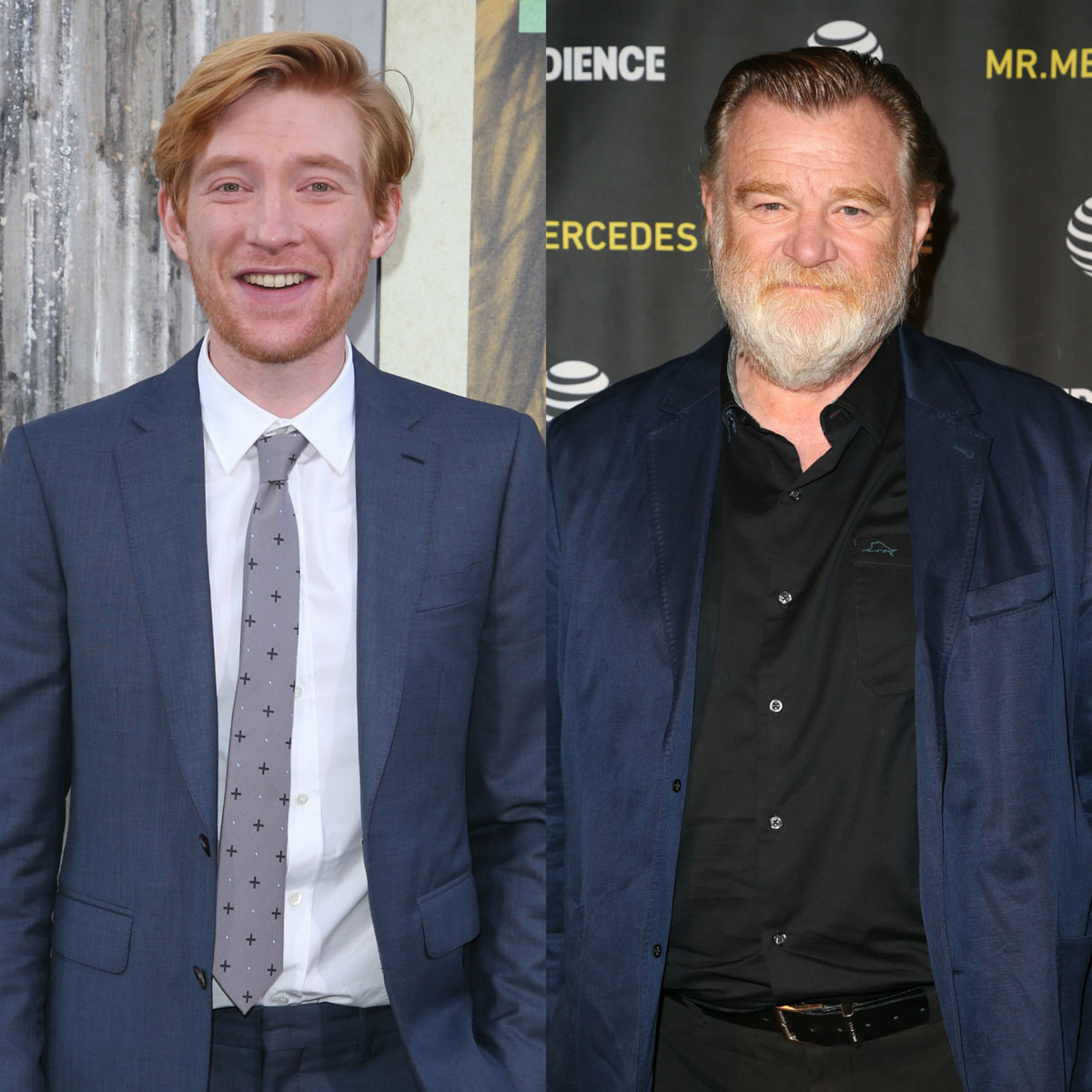 Bill Weasley and Mad-Eye Moody were more than just Harry Potter co-stars, but are son and father! Well, what we really mean is Domhnall Gleeson is the oldest of Brendan Gleeson's four sons!
Scott Foley and Patrick Wilson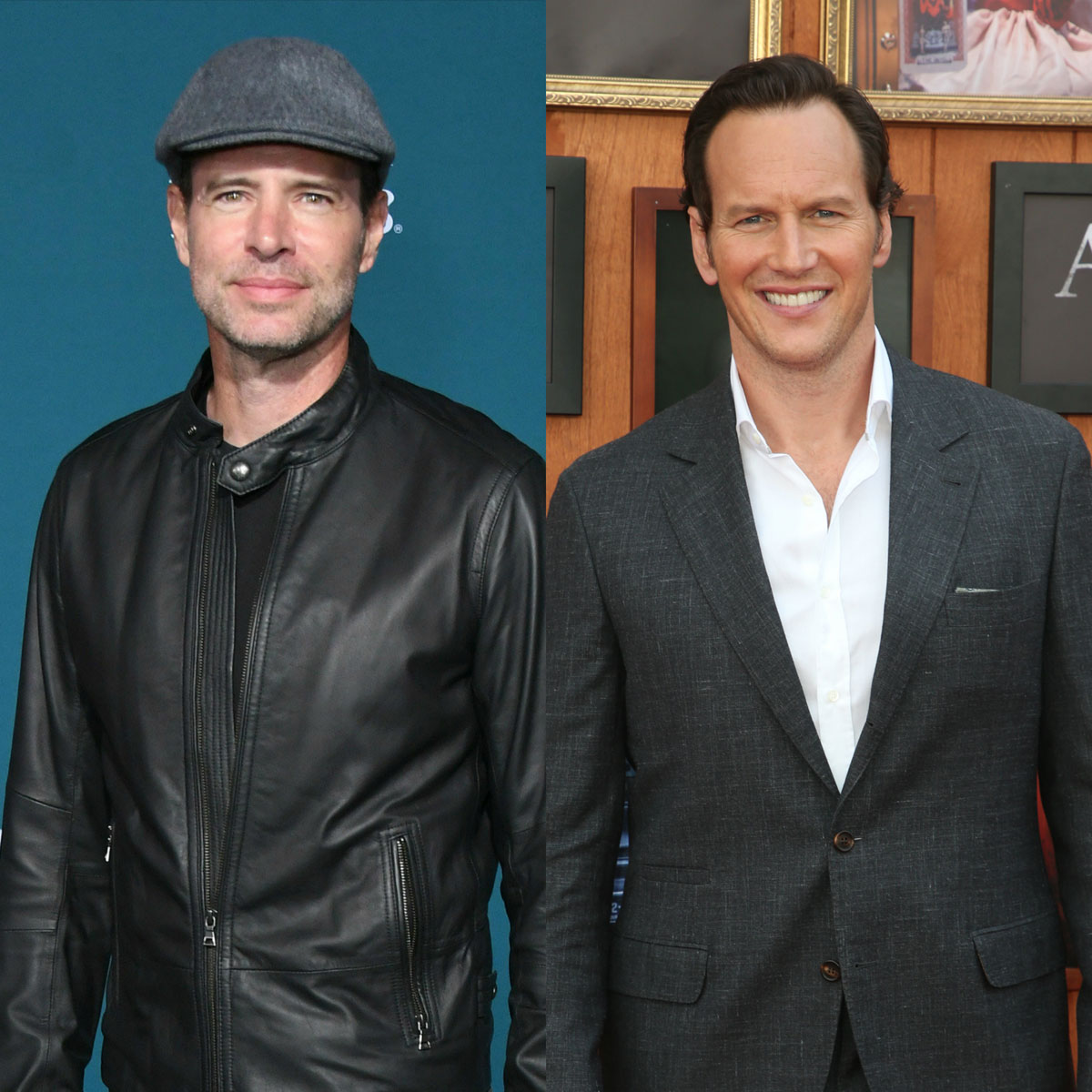 If you look closely enough, you might think you see a resemblance between Scott Foley and Patrick Wilson — but they're not even blood relatives! Instead, the two actors married sisters Marika and Dagmara Dominczyk respectively.
Charlie Sheen, Martin Sheen, and Emilio Estevez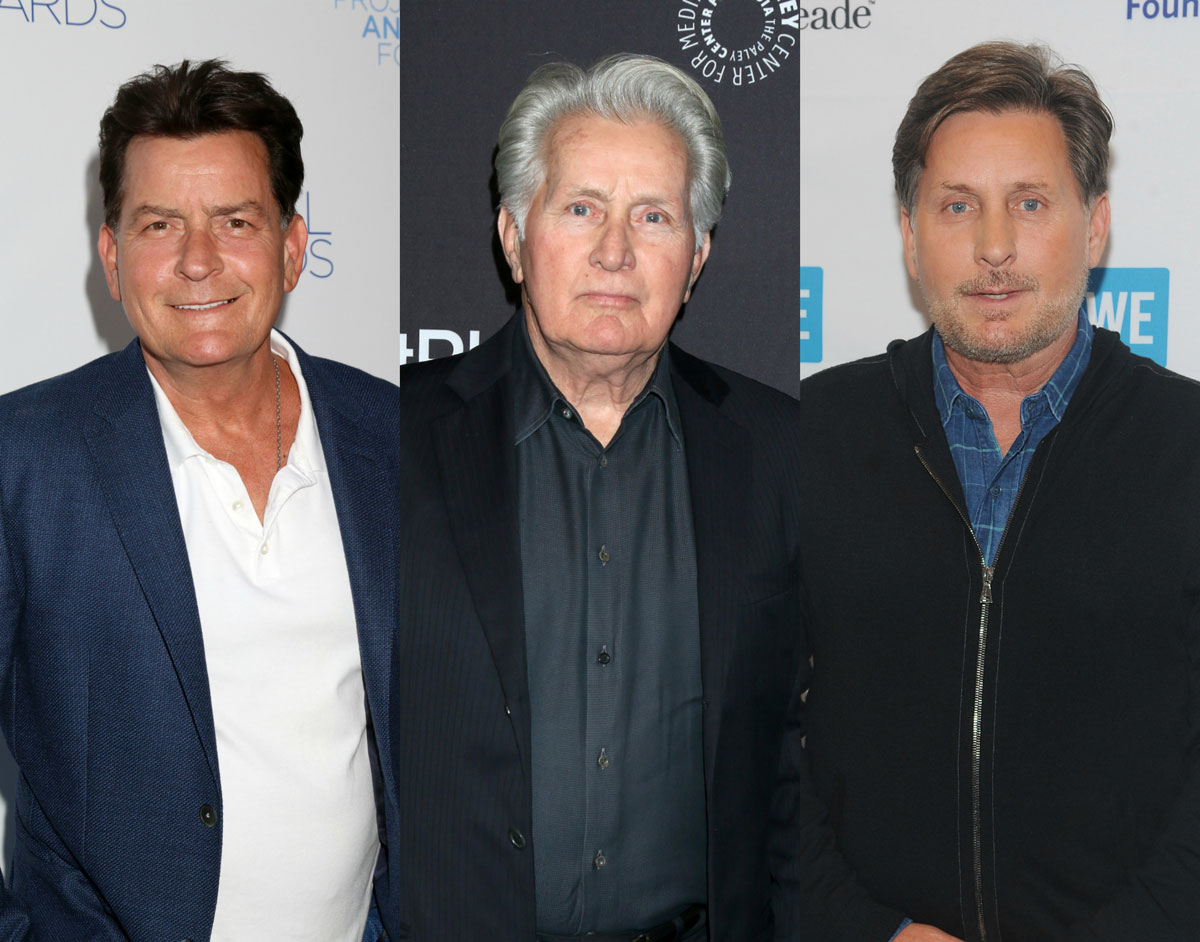 Just your friendly reminder that Charlie Sheen and Emilio Estevez are two of Martin Sheen's four children! The West Wing actor was born as Ramón Gerard Antonio Estevez to an Irish mother and Spanish father, but chose to change his name to Martin Sheen when he decided to pursue acting. For a similar reason, Charlie (born Carlos Irwin Estevez) chose to take a stage name as well. Emilio was the only one to find fame with his birth moniker!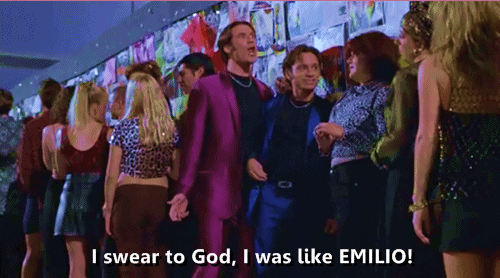 Related Posts

Source: Read Full Article