Curious How The Weeknd and Jim Carrey Became Friends? It Involves Telescopes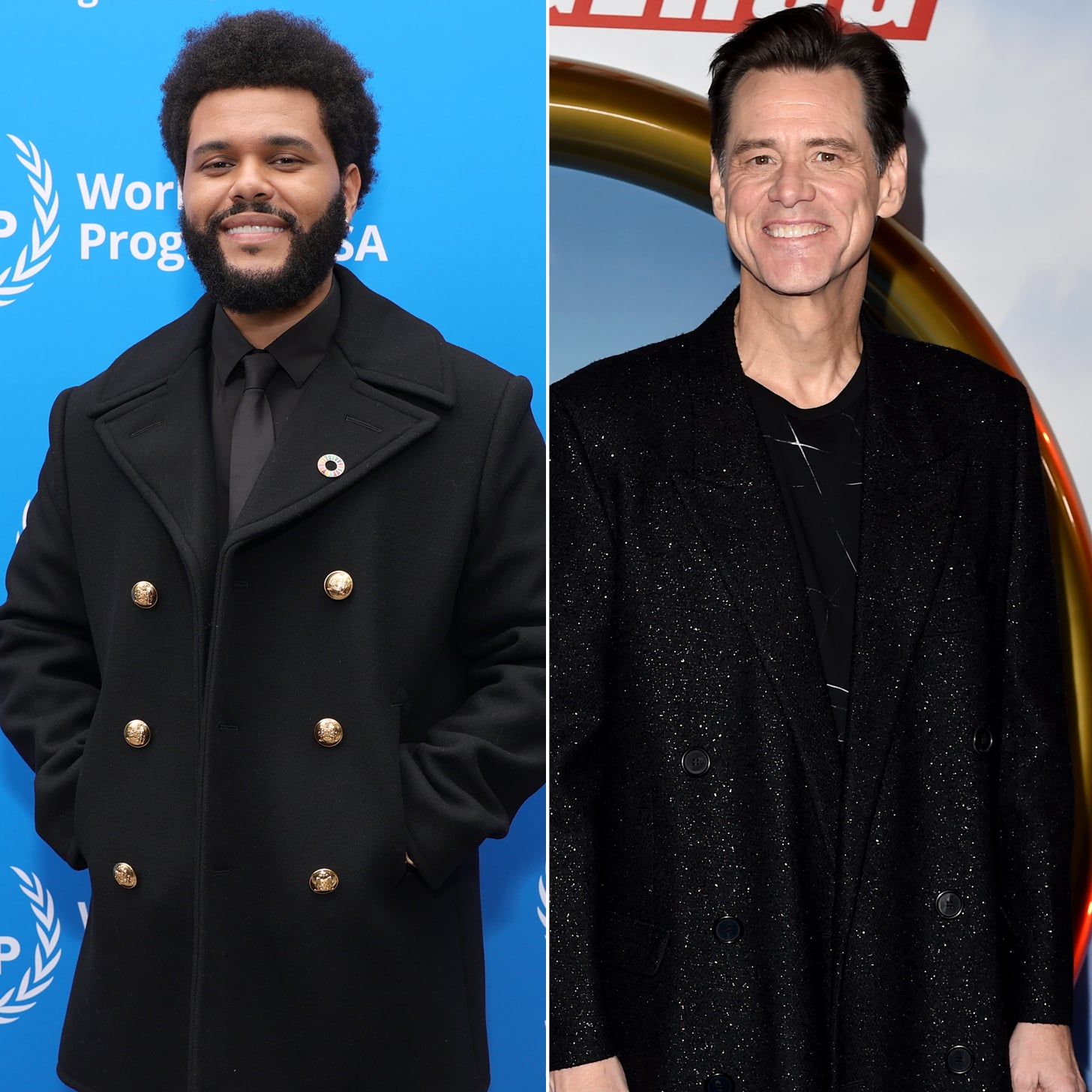 The dawn is officially upon us following the release of The Weeknd's highly anticipated fifth studio album, fittingly titled Dawn FM. The 16-track project includes features from Quincy Jones, Lil Wayne, and Tyler, the Creator, with Jim Carrey serving as the fictional host of the singer's Dawn FM radio station. Given how heavily the comedic actor is featured on the album, fans are curious how this unexpected friendship came to be. Well, the two initially bonded over their shared love of telescopes.
In an interview with GQ magazine back in August, The Weeknd revealed that he met Jim prior to his 30th birthday. "We'd been texting prior to that. And then, on my 30th birthday, he surprised me. He just pulled up to my crib and took me to breakfast," The Weeknd revealed.
Jim apparently lived two buildings down from The Weeknd, and after discovering that they both had telescopes, they would look at each other through their windows. "He had a telescope, and I had a telescope. He was like, 'Where do you live? What floor do you live on?'" The Weeknd recalled. "And we looked out the windows on our telescopes and we could see each other. That was like the beginning of my 30s. It was just like, What is going on?"
Just days before the Jan. 7 release of Dawn FM, Jim praised the album on Twitter. "I listened to Dawn FM with my good friend Abel @theweeknd last night," he wrote. "It was deep and elegant and it danced me around the room. I'm thrilled to play a part in his symphony."
Now that The Weeknd and Jim have collaborated on music together, does this mean we can expect to see them on screen together? After all, The Weeknd does have a show with HBO on the way. Just throwing it out there.
Source: Read Full Article