Dale Moss Opens Up About Breaking Up With Clare Crawley After Being Accused of Blindsiding Her
Dale Moss is speaking out about his breakup with Clare Crawley a few days after she went public for the first time about what happened, claiming his "mutual" split statement…wasn't so mutual.
Despite what Clare may have implied and what others in Bachelor Nation are saying, Dale hopped on Instagram Stories to tell his fans this was not some out-of-the-blue breakup and "didn't come out of nowhere."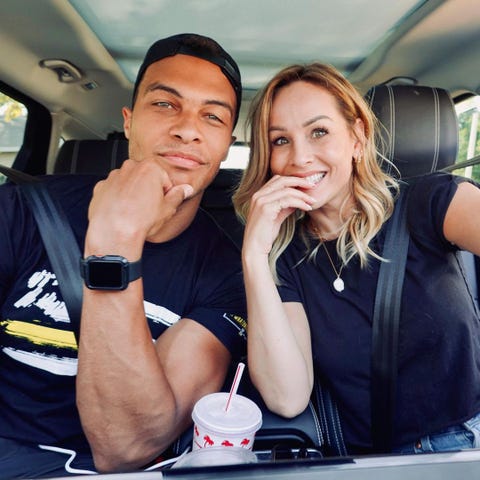 "I love Clare and respect Clare enough to let her know how I feel, even if that's against the expectations of everybody else, and it's gonna take time," he said. "I wanted nothing more than to make this relationship work, and I put my heart and soul into it each and every day. And I wanted nothing more than to build a healthy relationship."
A post shared by Bachelornation.Scoop (@bachelornation.scoop)
Clare and Dale had been together for only a few months after getting engaged on The Bachelorette mid-season, resulting in producers replacing Clare with Tayshia Adams (who is now engaged to Zac Clark!).
The fast timing of it all reportedly contributed to Dale and Clare "taking time apart," which spiraled into a full-blown breakup. Since the breakup, cheating rumors about Dale have also emerged. While he hasn't acknowledged them directly, the woman he was accused of cheating with swiftly denied them, calling them "blatant lies."
For more intel straight from the source, check out Dale's full statement about what happened between him and Clare, below:
Source: Read Full Article