Donald Trump Rips Rapinoe, USWNT After World Cup Loss, 'Woke Equals Failure'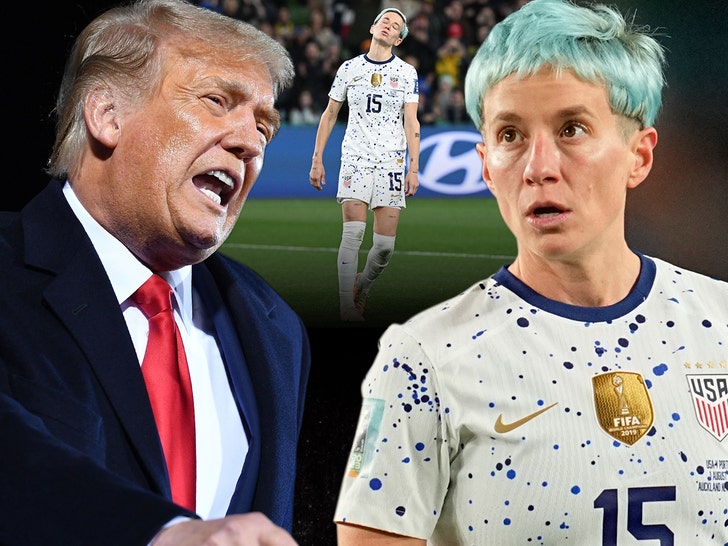 Donald Trump is dancing on the U.S. Women's National Team's grave after its early exit from the World Cup … mocking Megan Rapinoe and dogging the squad for being too woke.
#45 went to Truth Social to sound off on Team USA after their disappointing loss to Sweden over the weekend … and he pointed the finger at their political beliefs for getting in the way.
"The 'shocking and totally unexpected' loss by the U.S. Women's Soccer Team to Sweden is fully emblematic of what is happening to our once great Nation under Crooked Joe Biden," Trump said.
"Many of our players were openly hostile to America — No other country behaved in such a manner, or even close. WOKE EQUALS FAILURE."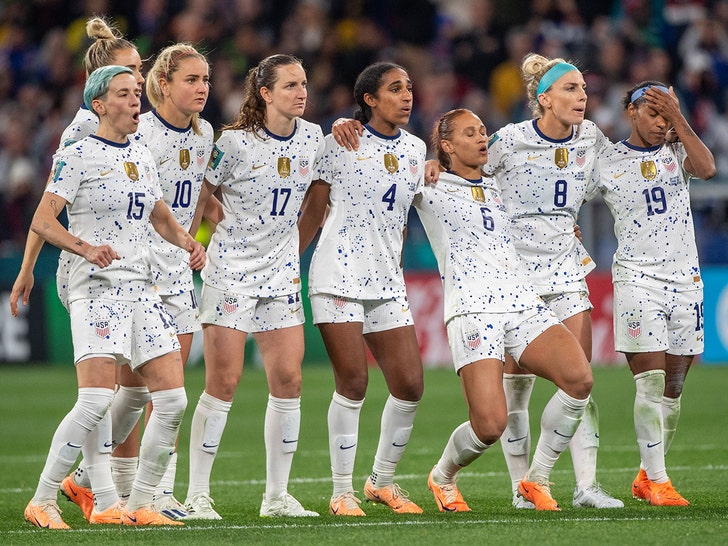 Trump — who has famously beefed with Rapinoe after she said she wasn't going to visit the "f***ing White House" to celebrate USA's 2019 World Cup win — also singled her out for airmailing her penalty kick attempt that could have helped the Red, White and Blue advance to the next round.
"Nice shot Megan, the USA is going to Hell!!!! MAGA."
Of course, Rapinoe has always been outspoken in support of equal pay, LGBTQ+ rights and social justice … even kneeling for the national anthem in recent years, something that left Trump pissed.
As for President Joe Biden, he took a different approach from his political nemesis … saying, "You've made your country proud. Congratulations on an incredible run. This team is something special and I'm looking forward to seeing how you continue to inspire Americans with your grit and determination – on and off the field."
Source: Read Full Article