Every Single Horny PDA Moment From Megan Fox and Machine Gun Kelly
While it is a truth universally acknowledged that Kourtney Kardashian and Travis Barker are the horniest celebrity couple of 2021, we can't forget about Megan Fox and Machine Gun Kelly–who are just one tongue-touching session away from dethroning Kravis and stealing their Horny Crown (which I can only assume was purchased at Hot Topic).
Due to the fact that they're twin flames who are intoxicated by each other's very essences, MGK and Megan are *very* comfortable with PDA. Like, this is a couple whose first kiss was legit just…breathing into each other's mouths. As Machine Gun Kelly put it in their completely iconic GQ interview, "Even our first kiss, she wouldn't kiss me. We just put our lips right in front of each other and breathed each other's breath and then she just left."
Please note this was also the interview that blessed us with Megan recounting the time she met her man, musing, "I just remember this tall, blond, ghostly creature and I looked up and I was like, 'You smell like weed.' He looked down at me and he was like, 'I am weed.' Then, I swear to God, he disappeared like a ninja in a smoke bomb."
So yeah ¯\_(ツ)_/¯. These two are very much attached at both the hips and the lips, and they basically can't go a minute without a PDA moment. In fact said PDA moments are so frequent that we went ahead and gathered them all in one place. Caution: this article isn't particularly safe for work, unless your boss is on board with you looking at photos of MGK licking Megan Fox's mouth.
When They Touched Tongues at the Billboard Music Awards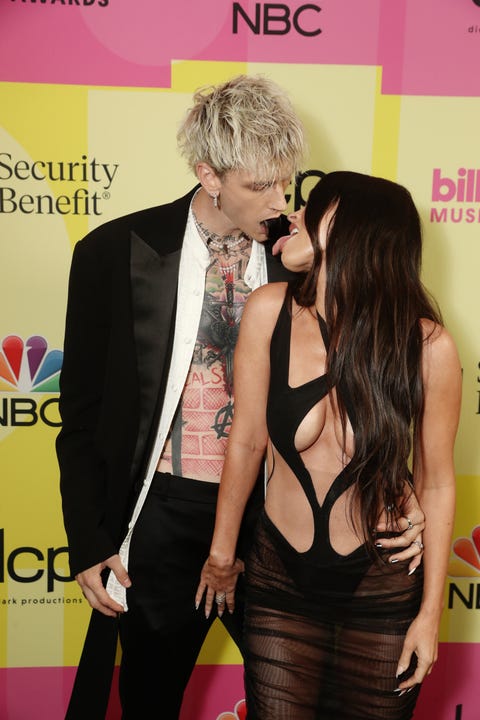 Why yes, Megan also happens to be grabbing Machine Gun Kelly's crotch in this photo, thanks for noticing.
When They Enjoyed a Group Makeout in a Bathroom Stall With Kravis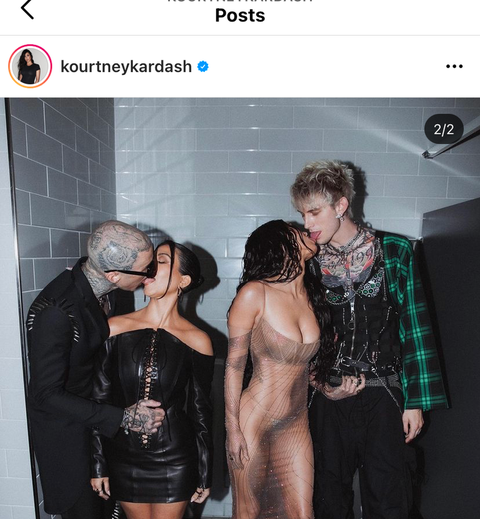 On a scale from 1 to 10 of "How Worried I Am About Sanitation," I'm at an 11.
When Machine Gun Kelly Cupped Megan's Butt on the Red Carpet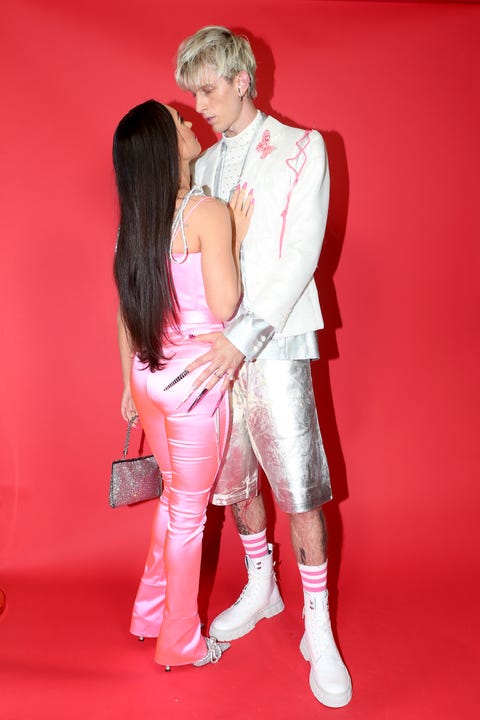 The iHeartRadio Music Awards simply weren't prepared for a moment this horny.
And When He Grabbed Her Butt at the VMAs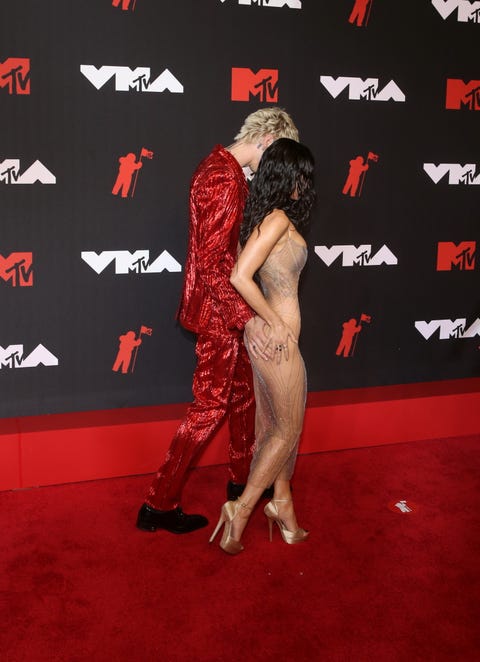 They might be the hottest couple in existence, sorry Kravis.
When This Cute Lil' Tender Moment Happened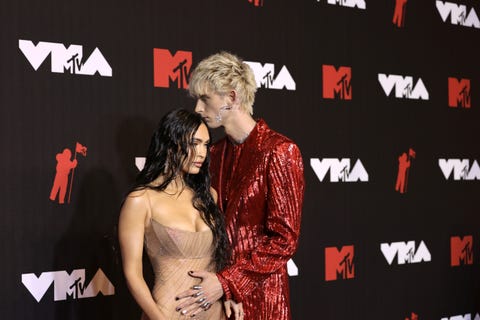 Less PDA, more pure romance.
When Machine Gun Kelly Stopped a Show to Passionately Kiss Megan
Source: Read Full Article