Fortune Feimster Recalls Betty White Told Her 'Now Stay my Friend'
Comedian Fortune Feimster interviewed Betty White when she was a young journalist and recalled how sweet and genuine White was to her.
Feimster said White was extremely personable, which was a signature trait, and how she even told a twentysomething reporter she spoke to on the phone that they should remain friends. Decades later the conversation remained a vivid memory for Feimster.
Betty White said 'stay my friend' before her conversation with Fortune Feimster ended
Feimster interviewed quite a few iconic actors and comedians and the interview with White is one of her happiest memories. "Oh my God, as lovely as you would ever hope," she said on the Behind the Velvet Rope with David Yontef podcast. "She's so friendly, never acted. She was never the, you know, some people we would talk to, you could tell, they felt like it was a job. Like I'm talking to you because so-and-so made me whatever."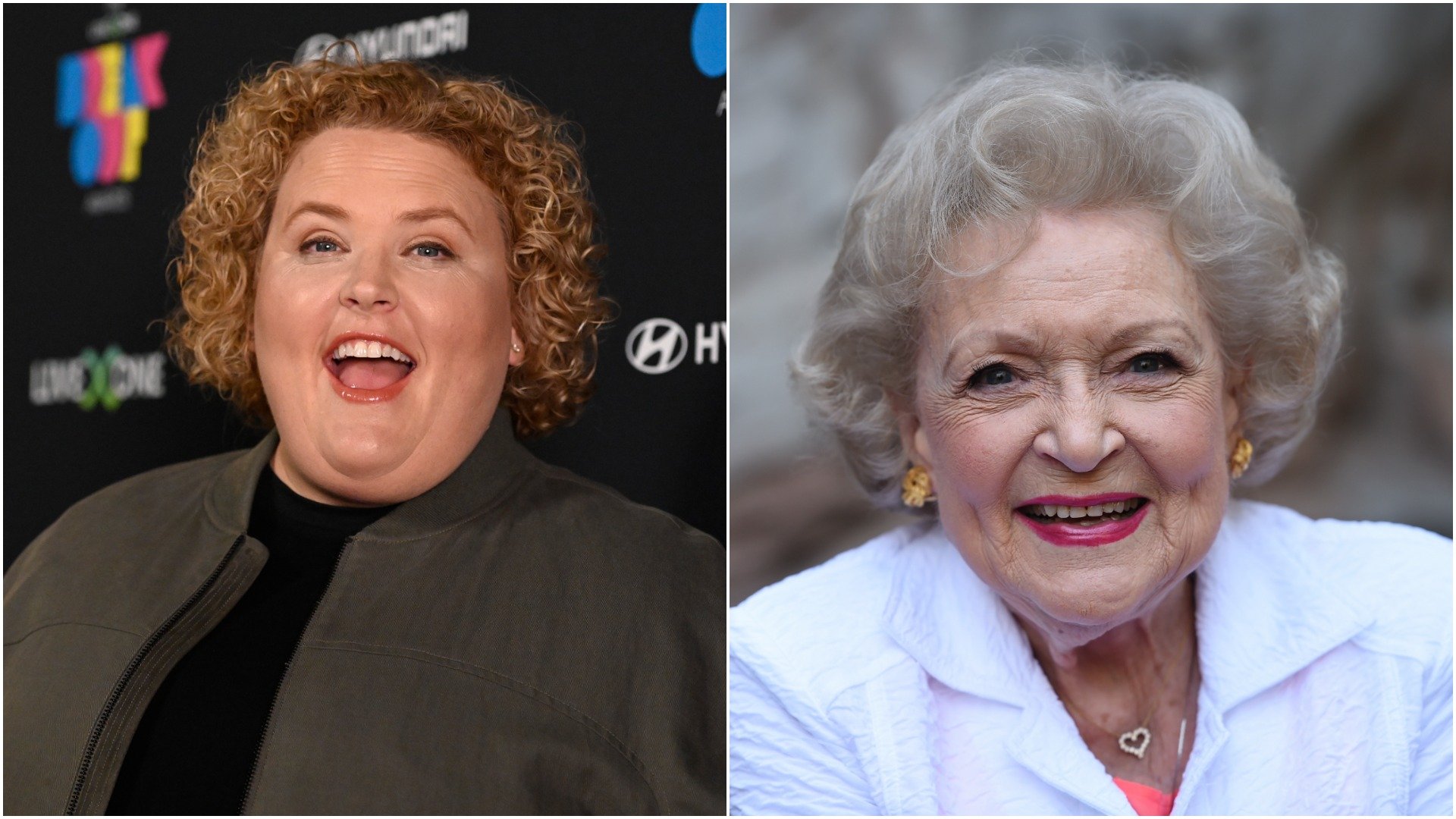 "She just seemed to genuinely like to talk to people," Feimster continued. "And she was very kind to me. And at the end of the conversation, she said, 'Now stay my friend.' And he just fell. And you know, that could have been her signature phrase, but you really felt like you were her friend and that's such a gift that she had to make people feel like that."
Fortune Feimster idolized Betty White
White had a true human connection with the person she was talking to, Feimster recalled. "You're just having like a human conversation," she said. "I have that with Rachel McAdams. I interviewed her for The Wedding Planner or is that The Wedding Crasher? The Wedding Crashers. I had like a, just a really human interview with her. And you know, that stuff is meaningful. You never forget it."
Feimster shared the same moment on Instagram when White had died. "We knew this day would come but in some ways it seemed like she'd live forever," she wrote. "I had idolized Betty White since I was a kid and I was especially drawn to her because she looked a lot like my actual grandmother. When I was a journalist, I got the chance to interview her on the phone and then later talk in person. My first time talking with her, I was 24 and still fairly new to LA. I was super lonely and had not yet made many friends. At the end of the call she said, "Now stay my friend," and tears started rushing down my face. I thought well I may not have many friends in LA but I at least have Betty White. Thank you for being a friend."
The phone interviews allowed her to get to know the person
Feimster recalled that there were aspects to being an entertainment reporter. "There were two facets of the job. One was the in-person like events," she shared. "So the movie premiers and the award shows and you're on a red carpet, there's a lot of pressure. Cause the celebrities go through so quick, you gotta get out all these questions. And you're trying not to ask them the same 50 questions they've been asked. So that always felt like a lot of pressure."
"But then I had the other part of the job was I would talk to people on the phone for like 20 to 30 minutes and just kind of find out more about them as a person. That I enjoy because it allowed you to like, just kind of get to know whoever the person was," she said.
"So I had one of those with like Betty White," Feimster added. "That was pretty incredible to talk to her for 30 minutes on the phone was just like, I can't believe this. I met Julie Andrews in person twice. I interviewed her at events. I always liked those like really legendary actors those veterans. I watched Dick van Dyke watch himself and Mary Poppins, which was a trip. So those things are the part of my job I will always remember."
Source: Read Full Article