Giada De Laurentiis' Rich and Cheesy Onion Soup Is a Quick Weeknight Meal With This 'Secret' Ingredient
It's fall and as the temperatures start dropping, nothing hits the spot like a good bowl of soup. Food Network star Giada De Laurentiis' Italian spin on French onion soup fits the bill.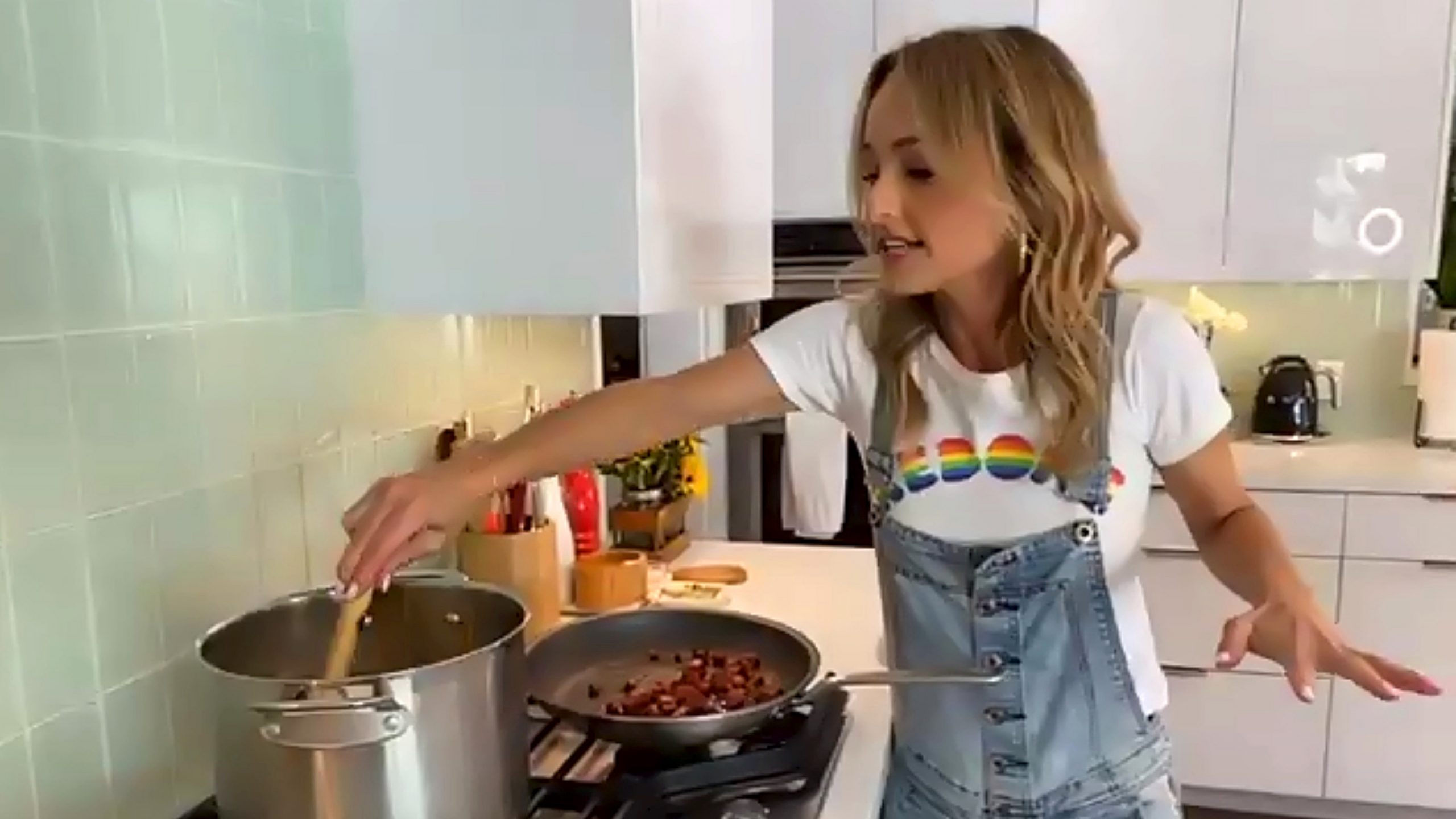 There's something about Onion Soup in the cold weather
As De Laurentiis explains in her lifestyle and food blog Giadzy when the temperature drops, a soothing bowl of her cheesy, comforting onion soup (find the full recipe on the Food Network site) is in order.
"I absolutely love French Onion Soup, and this is sort of my Italian spin on it," she writes. "What I love about this dish is it really is so simple, and just a few key ingredients shine – it's a great example that good food doesn't need to be complicated. This "Italian" Onion Soup uses Fontina cheese instead of the traditional Gruyere. Fontina is so buttery and nutty, and it just melts beautifully onto the cubes of ciabatta bread – which, by the way, I find a lot easier to eat than thick slices of bread that you'll usually find on classic French Onion Soup!"
De Laurentiis opts for ciabatta bread, she explained in the Food Network video for this recipe, because "it has a really thin crust; it's crunchy on the outside but it has these big air pockets on the inside so it makes it really light."
Make De Laurentiis' version fast with this 'secret' ingredient
Many recipes for onion soup call for cooking the onions for a good, long while to sweeten them but the Everyday Italian star's version shortens the process considerably, making this recipe a workable any-day-of-the-week option.
"If time allows, you could go the long route and take the time to caramelize onions for 45 minutes to an hour, but I find that it still tastes rich and delicious with only 10-20 minutes of sauteeing on the stovetop," she revealed. "It makes this dish so much more doable for a weeknight when you don't have tons of time to spare. My secret is that I use sweet onions, such as Vidalia, because they have a lot more sugar and caramelize faster – you don't even need to cook them down that much to get a great, sweet flavor."
Reviewers warmed up to De Laurentiis' Onion Soup recipe
Home cooks who tried out the Italian-American chef's recipe loved how quickly it came together on a weeknight. They also praised the chef for the "simple and delicious" meal.
"Super tasty and super easy!! I love this quicker, easier version of onion soup. I can actually make it on a weeknight. A definite keeper!," said one reviewer.
Another home cook agreed writing, "This soup was very tasty. Both of my teenage boys really liked it. I will use a little more bread and cheese next time, but overall this was so good following the recipe. I will make this again and thanks for all of the great recipes, Giada!"
Source: Read Full Article