Gwyneth Paltrow's skincare routine uses about $900 worth of special products
Personally, I don't look to Gwyneth Paltrow for advice about anything really, but I especially don't want her advice about skincare or haircare. Her skin is fine, whatever, she's a '90s girl, which means she came of age in an era when grunge/no-makeup looks were popular, when all you were supposed to do was a red lip and some mascara for a red carpet. We really weren't into skincare as this major thing back then either. Sure, people moisturized and wore sunscreen, but that was the extent of it (and frankly, few people even did that). My point is that Gwyneth had to learn along the way throughout her 30s and 40s and I don't think she's the poster girl for skincare-inspo. All that being said, I do enjoy these Vogue videos where women talk-to-camera and share their skincare routines. Here's Gwyneth's, complete with her makeup-free face, sun-damaged chest skin and limp straw hair.
Page Six pointed out that the products Gwyneth uses in this video cost about $900 total. Which is a lot for a daily skincare routine, but it's not *that* crazy. If I had money to blow, I would buy some of those crazy expensive products too, especially the hydrating eye masks from Jillian Dempsey (Patrick Dempsey's wife). Those cost $75! She also uses a Goop-branded wood-handled brush ($20), Vintner's Daughter Active Botanical Serum ($185) and Jillian Dempsey's vibrating Gold Sculpting Bar ($195), which is made from 24-karat gold.
Gwyneth makes it sound like Apple Martin knows a lot more about makeup and skincare, which I totally believe. Kids today pay more attention to all of that, much more than teenagers did in the '90s. Gwyneth says: "I mean, she knows how to contour — that girl is just on fire with her routine. I don't know where she got it from. She definitely did not get it from me." You can read more about Goop's skin routine here at Vogue.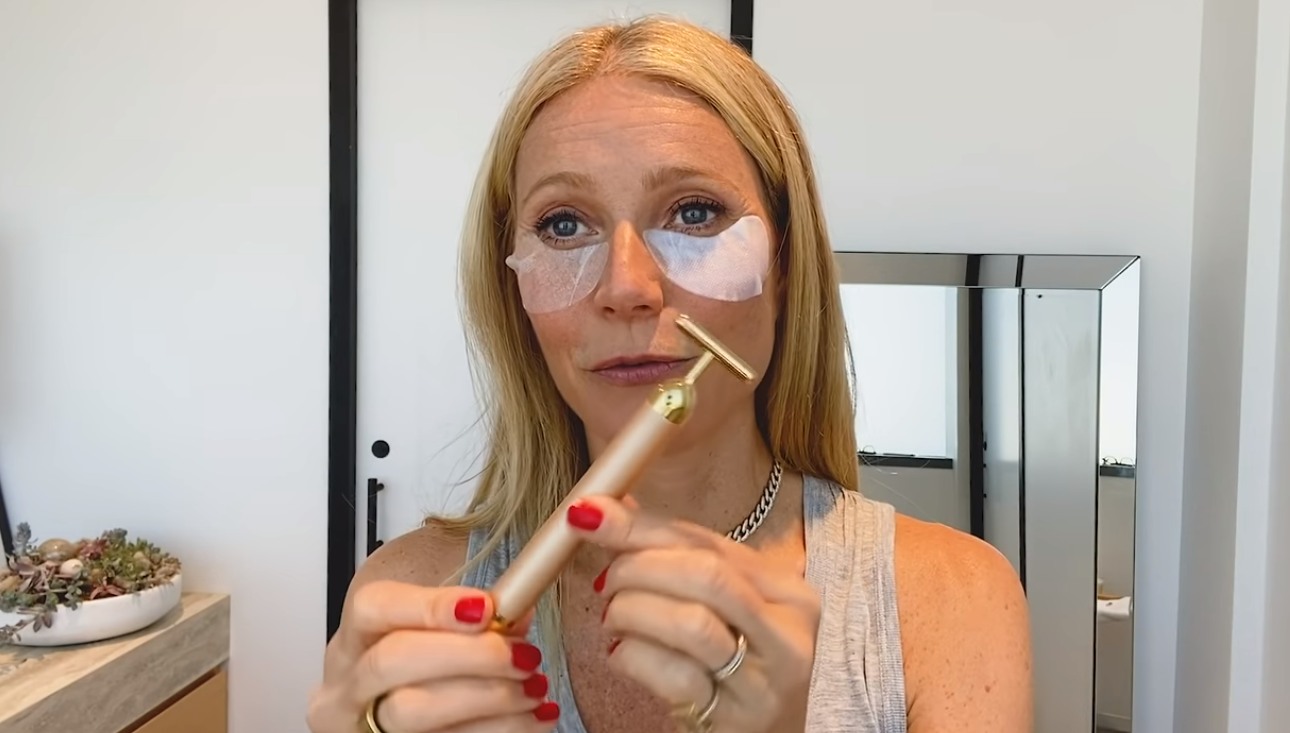 Screencaps from Vogue video.
Source: Read Full Article