Hilaria Baldwin's Bold Argument Reignites Heritage Controversy
Hilaria Baldwin made a bold argument on social media that's got her name firmly back in the headlines. The yoga instructor — who shot to fame when she married actor Alec Baldwin in 2012 — hasn't exactly been a stranger to controversy over the years. Hilaria famously faced backlash in 2020 when it was claimed she'd made out she was of Spanish descent, despite being born in Boston, Massachusetts to white, American parents (via The Cut).
Hilaria was also accused of cultural appropriation by faking a Spanish accent in various interviews, while her agency's website incorrectly claimed she was born on the Spanish island of Mallorca, which is where she attended school and her parents moved in 2011.
Alec defended his wife and Hilaria apologized for not being clearer about her heritage on Instagram in February. She wrote, "My parents raised my brother and me with two cultures, American and Spanish, and I feel a true sense of belonging to both" and added she had a "deep connection to two cultures" and was "proud of the way [she] was raised."
So why is Hilaria now hitting the headlines again for her comments about culture? Read on for the latest drama to surround the star.
Hilaria Baldwin called for culture to be 'fluid'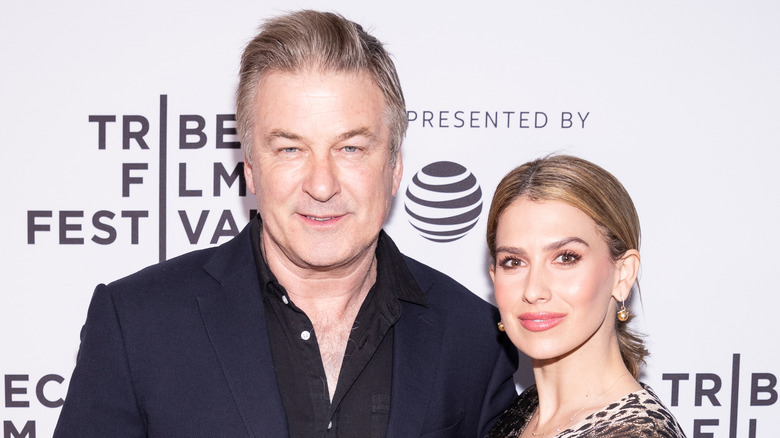 Hilaria Baldwin found herself in hot water again following a controversial Instagram post on July 8. The star shared a photo of her daughter holding up a painting, but made polarizing remarks in the caption. Hilaria shared she'd spent time with her family for the first time in months, revealing they'd been talking about how they grew up and how she identified as "multi" cultural.
"We all get to curate our individual expressions of our cultures, languages, who we love, what we believe in, how we dress, present ourselves," she wrote. "We need to normalize the fact that we are all unique-our culture, languages, sexual orientations, religions, political beliefs are ALLOWED TO BE FLUID."
Understandably, the post received some mixed responses. "Hilaria Baldwin doubling down. Where were U during BLM or any injustice to any culture, let alone the culture you claim!? You never stood up for their cause, or raised any awareness, YOU JUST TOOK!" one person tweeted. Another wrote, "Alec Baldwin's wife uses the language of marginalized people to present herself as a victim after she was accused of cultural appropriation."
However, others made it clear they agreed with the star and shared praised in the comments section of her upload. "How much I do relate on what you say! Well said!" one person told her, while a second wrote, "Love everything about this post" with a red heart. Hilaria is yet to publicly respond to the latest backlash.
Source: Read Full Article