Inside Halle Bailey and DDG's Budding Romance: "I Honestly Get Inspired by My Girl"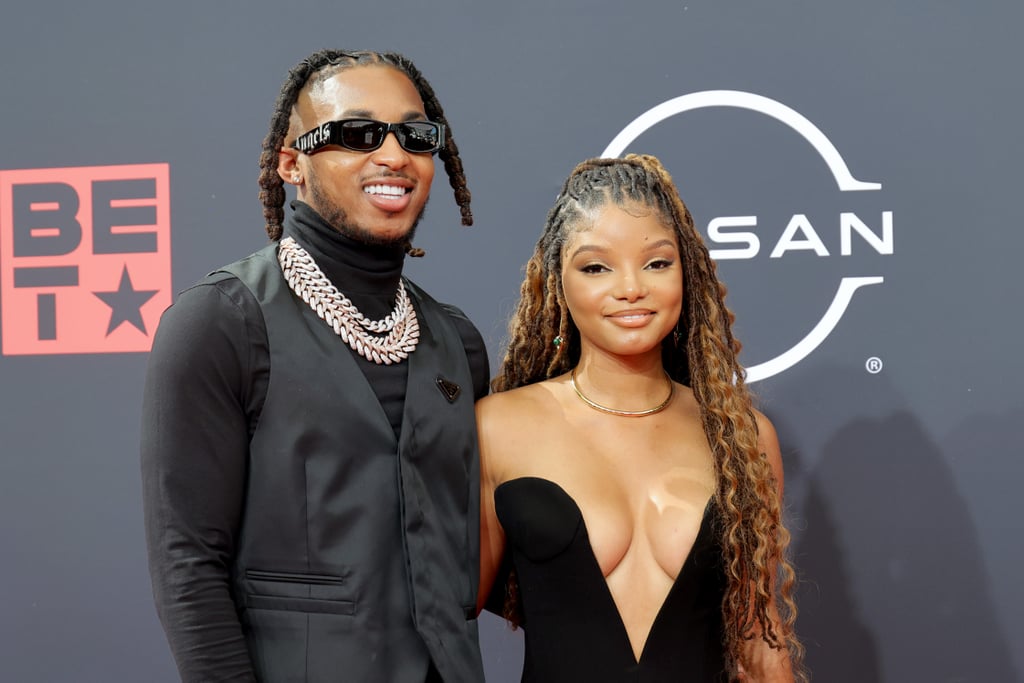 June 2022: Halle Bailey and DDG Make Their Red Carpet Debut

Halle Bailey and DDG made their glamorous red carpet debut as a couple at the BET Awards on June 26, but the pair have dating for quite some time now.
Romance rumors first began swirling when they were spotted together at an Usher concert in January 2022. Two months later on March 27, they went Instagram official. Since then, the couple have only had good things to say about each other, sharing cute snaps of Bailey giving DDG singing lessons and eventually stepping out on the red carpet together. "She honestly motivated me to be better and work harder and get to certain levels," DDG said of his girlfriend in a July 5 interview with DJ Akademiks.
Bailey is currently gearing up to star in the live-action film "Little Mermaid," which premieres in 2023. In an interview at the BET Awards, Bailey spoke out about seeing herself on screen as Ariel for the first time, telling ET that she "cried" when she saw clips. "I was like, 'I don't understand how this is happening! How this is even me?'" she said. "It's very overwhelming. I get really emotional just talking about it."
Meanwhile, DDG released his most recent single, "Storyteller," on July 10, his latest release since "Elon Musk" featuring Gunna, which dropped in February 2022. The single releases have sparked speculation about a potential new album.
Ahead, check out Bailey and DDG's relationship timeline.
Source: Read Full Article