Inside Hollywood's Boycott Of Johnny Depp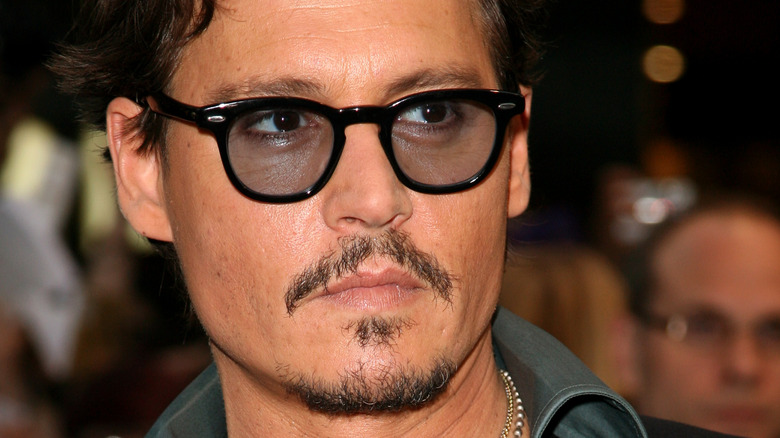 Johnny Depp has opened up about what he describes as "Hollywood's boycott of … me" during his first major interview since losing a libel suit against News Group Newspapers in the U.K. Per Yahoo!, the "Pirates of the Caribbean" star attempted to sue the media outlet due to newspaper coverage that he believed suggested he was abusive to his ex-wife, Amber Heard. 
Speaking to The Sunday Times, the actor touched upon the "surreal five years" he's experienced since being accused of abuse, including the "absurdity of media mathematics" that led to him being shunned from much of Hollywood. "Whatever I've gone through, I've gone through," Depp commented, adding, "But, ultimately, this particular arena of my life has been so absurd …"
The "boycott" Depp referred to presumably references his departure from the "Fantastic Beasts" movie franchise in November 2020, when he was "asked to resign" from his role shortly after losing his libel suit (via BBC).
Johnny Depp thanked his fans for their continued support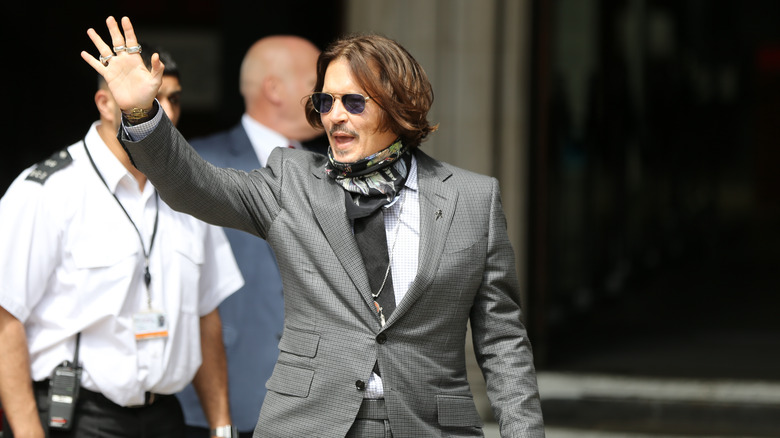 According to Deadline, Johnny Depp's forthcoming film "Minamata" isn't currently scheduled to be released in the United States. Speaking of the film's limited release, the film's director, Andrew Levitas, accused MGM studios of "burying" the movie in light of Depp's legal problems off-screen. However, MGM have since claimed that "Minamata" will be released in the U.S. at some point, although no exact date has been set. Commenting further on the situation, Levitas accused the studios of worrying that "the personal issues of an actor in the film could reflect negatively upon them" (via Yahoo!).
During his recent interview with The Sunday Times, Depp also commented on the support of fans who have stuck by him despite the Hollywood backlash, abuse allegations, and legal issues, referring to them as his real "employers." 
"They are all our employers. They buy tickets, merchandise. They made all of those studios rich, but they forgot that a long time ago. I certainly haven't. I'm proud of these people, because of what they are trying to say, which is the truth." The actor continued, "The truth they're trying to get out since it doesn't in more mainstream publications. It's a long road that sometimes gets clunky. Sometimes just plain stupid. But they stayed on the ride with me and it's for them I will fight. Always, to the end. Whatever it may be."
Source: Read Full Article