Irina Shayk: 'I love to eat, and I don't believe in diets. I'm lucky with my genes'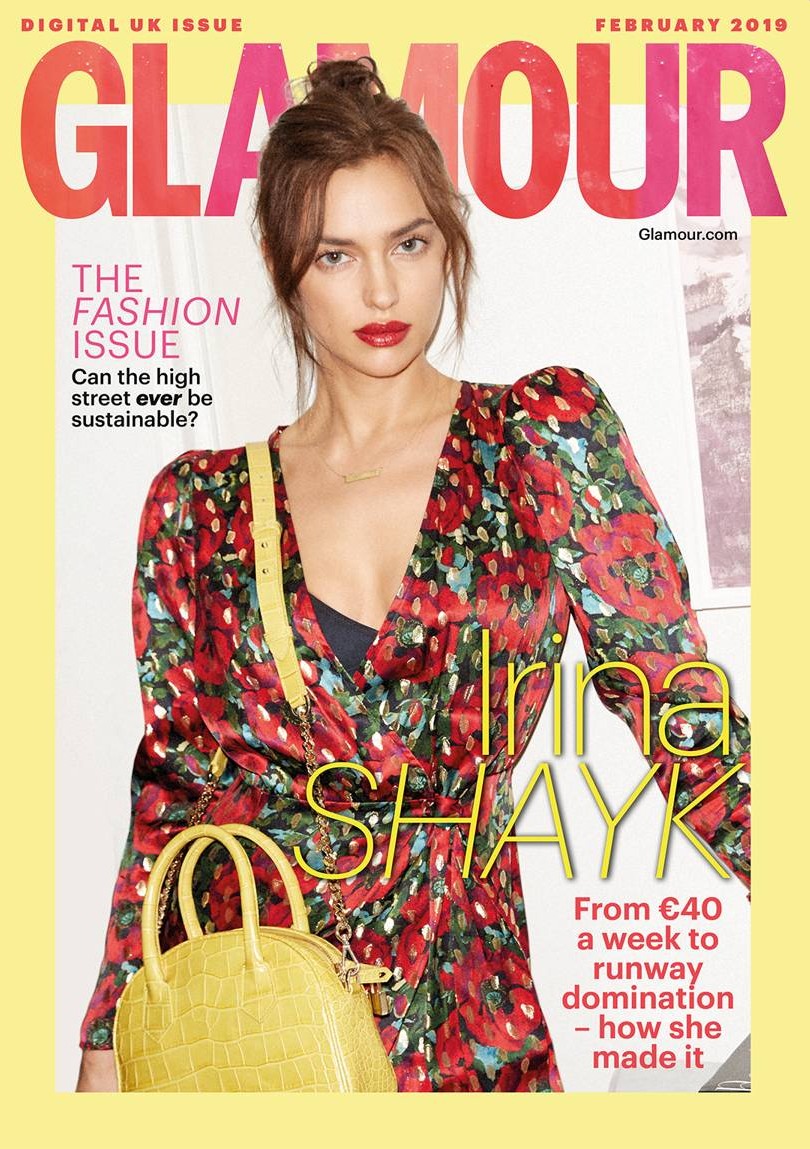 The Glamour UK cover is too oversaturated and I didn't even recognize Irina Shayk at first. I thought she might be Natalia Vodianova for a second. I guess I never realized that Irina is a little bit of a shape-shifter too – she can look wildly different depending on lighting, styling, hair and makeup. Anyway, Irina has many thoughts, and she shared them all with Glamour UK's digital issue. She comes across as very Russian, but pleasant-Russian. Like, matter-of-fact and not really down with the whole hyper-self-aware look-at-me culture. Some highlights from the interview:
She'll wear whatever she wants: "In this modern world, in the 21st century, I really believe that if you have a baby, it doesn't mean that you have to wear a longer dress. One of my friends said, 'Oh, you just posted a sexy picture. You're a mum now!' And I just said, 'So what!' I think it's really about who you are, who you wanna be and I really feel you just have to stick to your thing. I don't believe anyone should have to change just because you're a mother! No, I'm still me!"

She doesn't want to talk about or show off her private life: "I have a lot of friends who share a lot of their personal life on Instagram or social media, very publicly. I admire it and I think it's great – but I think it's all about personal choice. Because my work requires me to be out there, I just decided my personal life will be quiet. That's why it's called personal, because it's something for you and your family, and I feel happy with it."

She loves to eat: "I've been very lucky. I love to eat, and I don't believe in diets. I'm lucky with my genes. I never had a problem getting too skinny or too big. I never fit size zero and when people try to squeeze me into sample size, I have said, 'I'm sorry guys, I have my assets – like, I cannot be in this!' I think that the designers who I work with really celebrate and appreciate a woman's body. I have a curvy body and people want to use me in their shows, and for their brands, knowing I'm not a skinny girl. I have had agencies who have told me I have to lose weight. But I just stick to myself, my personality and my decisions – I'm a human being as well as a model. I love to eat, I love to enjoy my life and when I'm off duty, I'm not wearing high heels or makeup and trying to fit into a size zero dress. I'm just regular person."

She was never an Instamodel: "I remember going to castings with just a subway map to show my book. Now it's a social media world, clients look at your Instagram and they're like, 'Oh, she has this following!' Back then it was no Instagram, barely Facebook, I think there was Myspace. It was a fun time, I loved it." Now as a bonafide supermodel, she jokes to me that, "The only thing I collect is money."

Irina off-duty: "Irina off-duty is a scary horror movie. It's sweatpants, hair bun, no makeup – I literally never wear makeup. I kind of hate to wear it, because for work I have to wear a lot. I just stay in bed, watching Russian TV – I have three Russian channels in New York and I really love to keep up with my Russian soap operas!"
[From Glamour UK]
I think she sounds sort of cool, and like someone who might be a lot of fun to hang out with, go get some wings and some French fries and listen to her early-modeling-days stories. What strikes me though is that I can't really see her private, regular vibe going along with Bradley Cooper. He just seems so "managed" and high-strung and she's like "let's go get some nuggets and watch Russian soap operas." How do they even work together as a couple?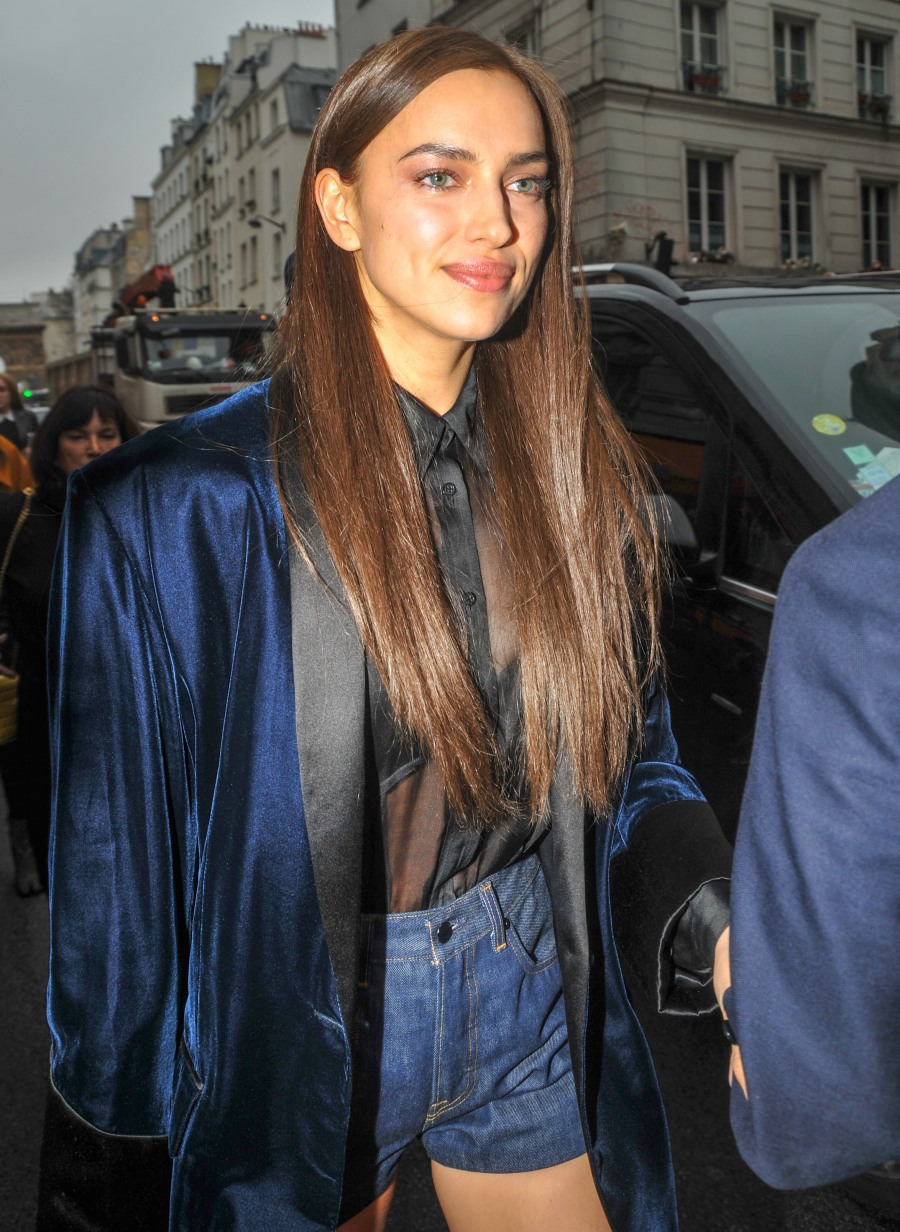 Cover courtesy of Glamour UK, additional photo courtesy of Avalon Red.
Source: Read Full Article