Is Zac Efron Dating Olympic Swimmer Sarah Bro? Fans Seem To Think So — Here's Everything We Know S
Is Zac Efron off the market?
Fans seem to think so after the actor was spotted out and about with Olympic swimmer Sarah Bro a few times recently. We know there are rarely coincidences in Hollywood, so seeing these two out in the same places was sure to get the rumor mill churning!
For those who may not know who the 23-year-old is, Sarah swam for Denmark in the 4×100 meter relay during the 2016 Olympics.
But back to the tea…
Speculation began after both the High School Musical alum and Bro posted Instagram pictures from the same LA Kings game on March 1.
Zac posed for a selfie where he covers his eyes with the home team's hat (below):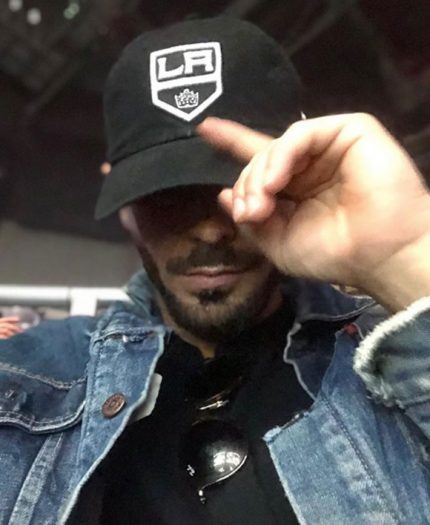 At the same time, Sarah posted showing off her custom monogramed hockey jersey, inside the team's locker room (below):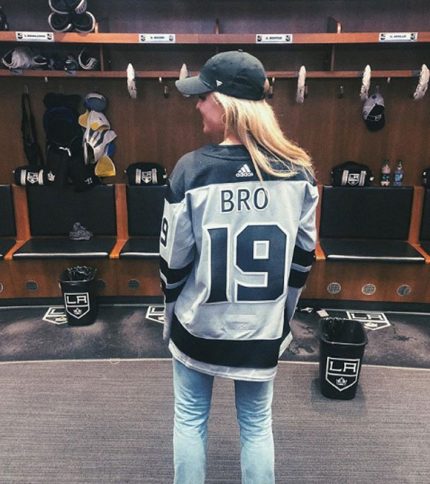 Okay, okay, admittedly this could be a reach.
Sarah and Zac both live in LA, so it's not hard to believe that they could have both decided to check out a Kings game. So, what their pictures seem pretty similar. Go hockey, right?
Well, the 31-year-old was spotted sitting next to Bro at the UFC 235 fight in Las Vegas that same weekend.
An eyewitness at the fight told E! News that the pair actually arrived together, and "looked like they were having a great time." Efron and Bro apparently were "smiling and laughing in their seats" before the show.
You can catch a glimpse of them together thanks to this fan account (below):
View this post on Instagram
Zac was attending during the UFC 235 event at T-Mobile Arena on 2 March, 2019 in Las Vegas, Nevada. Why is he so adorable ? @zacefron @ufc #zacefron #ufc #zacefronforever #zattacker #zacattackers #efronfamily #myeverything
A post shared by ~Zac Efron Fan Page❤️~ (@zac_efron.1987) on
The source shares that Zac and Sarah kept things pretty low key. They were reportedly "not overly publicly affectionate" and they "weren't doing anything to attract any additional attention."
"Zac was approached by multiple fans and Sarah was very patient as Zac spoke to everyone who approached him."
 The insider claims that they left the arena together after the fight.
It's been a minute since we've heard of Zac being linked to anyone — if those thirsty comments on his Baywatch costar Alexandra Daddario's Instagram posts even count.
We'll continue to keep an eye on these two and keep y'all updated!
Do YOU guys ship Zac and Sarah together? Sound off in the comments (below)!
Source: Read Full Article