Jenelle Evans & David Eason Get Two Puppies Amid Dog Killing Drama — Meet Nugget's 'Gen
Months after apparently killing his dog Nugget, David Eason has brought the family two new furry friends that we pray never so much as make extended eye contact with his daughter, Ensley.
Days after Jenelle Evans told press there were no dogs in the family's possession, her husband posted a video on YouTube Sunday introducing Buddy and Junior — two "gentle" Anatolian Shepherds they brought in to help protect their chickens and livestock.
In the vid's description, the 30-year-old pipe welder wrote "hawks and crows always eating the heads off our chickens" and their pit bull Jax was doing more harm than good.
He explained:
"Our pit bull Jax killed and maimed of our pigs that was around 80lbs. With that in mind plus the many chickens Jax killed and ate we decided to give him to a friend. After lots of research we came across this breed of dog called the Anatolian Shepherd."
Luckily, this breed of dog is the perfect temperament for Eason, being both a livestock guardian and apparently very sweet to humans.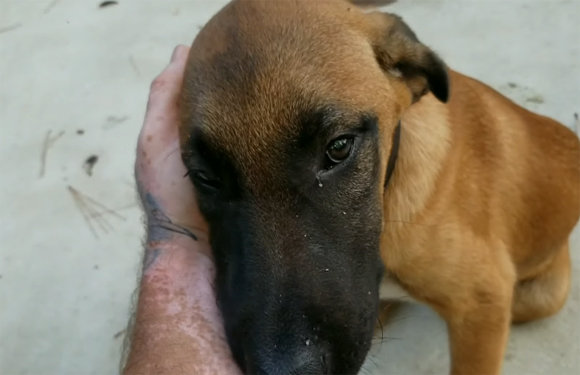 He continued:
"They are one of the most unique types of dog I have ever seen and have the best temperament and disposition of any dog I have ever owned. They are a livestock guardian breed and do not mind eating and sleeping with all our animals on The Land!"
The animals seem to have been on Jenelle and David's property since at least Saturday, when one of the pooches made a cameo on the Teen Mom 2 alum's Instagram story from that day.
Suspiciously enough, though, the mother-of-three told TMZ on Friday there were currently no dogs in their possession as she struggled to explain what exactly happened to their now-famous canine, Nugget.
While Jenelle admitted the French Bulldog was likely killed by her husband after it snapped at their two-year-old daughter, she clarified she never told cops David had actually carried out the task. It appears Jenelle wants to protect herself from the truth, as she previously told Us Weekly:
"You would have to ask David what happened. I was not outside."
As we reported, the dog killing drama led to Jenelle and David temporarily losing custody of their kids. The children have since been returned to the couple after a tumultuous few months battling it out in court. Now, with the addition of Buddy and Junior, it seems to be a full house once again.
In the 10-minute clip of the pups' debut — about nine minutes of which is Eason feeding his chickens — the father-of-two pets his new dogs while gushing about how "gentle" and "sweet" they are with humans and other animals ("not like that overgrown rat we used to have," you can practically hear him think.)
We truly hope Buddy and Junior are as gentle as sweet as David says… for their sake.
Meet the family's new pets (below)!
Source: Read Full Article