Jeremy Allen White was papped out with his estranged wife and their kids

I know a lot of you are completely mystified that so many of us find Jeremy Allen White attractive. For my part, let me assure you that it is against my better judgment. I have a dopamine receptor, lodged somewhere in my lizard brain, that lights up like crazy for a specific kind of "dirtbag hot." But my feelings toward Jeremy are starting to cool down because I think he wants fame too badly. He keeps getting photographed in ways that seem too convenient to be truly candid.
Last week Jeremy was photographed kissing the model Ashley Moore. He and his wife are separated so there's no scandal about him hooking up with Ashley. It just gave off a vibe like he wanted people to know about it. This came shortly after Jeremy and his estranged wife Addison Timlin were photographed hugging rather intimately at their daughter's soccer game. And now, for the third weekend in a row, we have new photos of Jeremy. This time, he's out with Addison and their daughters at the soccer game again. I'm beginning to wonder if Jeremy called the paparazzi on himself.
Jeremy Allen White was spotted hanging out again with his estranged wife, Addison Timlin, nearly a week after he was seen kissing model Ashley Moore.

In photos exclusively obtained by Page Six, the "Bear" star and "Fallen" actress were photographed Friday spending quality time together at their oldest daughter's soccer game in Sherman Oaks, Calif.

White, 32, and Timlin, also 32, walked over to the grassy field each carrying one of their two daughters: 4-year-old Ezer and 2-year-old Dolores.

They laid out a blanket and chatted together while blocking the hot sun's rays under a tree.

At one point, White and Timlin, who filed for divorce in May after more than three years of marriage, embraced for a hug.

A recap on last weekend's outing with Ashley Moore: White's family reunion comes a week after he was seen passionately making out with Moore, 30, during an outing in Los Angeles.

Last Saturday, the pair embraced as they locked lips while strolling along a sidewalk. At one point, White held the model by the hips, while she caressed his face with her hands.

They also grabbed a bite to eat, looking head over heels as they smiled and laughed together.

It's unclear if Moore and White are officially dating and their reps did not respond to Page Six's repeated request for comment.
[From Page Six]
Clearly someone at Page Six knows where their daughter's soccer games happen, which in itself is kind of weird. But maybe Jeremy has decided that he needed to chase the story of his hot hookup with more "devoted dad" photos for PR reasons. There's one photo from this new batch that makes me laugh: Jeremy is carrying his daughter while also holding a water bottle, a family-size box of Goldfish crackers, a tote bag, and another unidentifiable snack. What parent wouldn't relate to that? It would make a great meme. I'm glad Jeremy and Addison are continuing to co-parent amicably. But I also can't shake the feeling that he could be helping to orchestrate these photos. I get that actors are trying to stay relevant during the SAG-AFTRA strike and I know that Jeremy's star was on the rise before Hollywood ground to a halt. He could be trying to stay in the news without breaking union rules. But it just feels a little weird to involve his daughters in it, that's all.
— Page Six (@PageSix) August 12, 2023
Embed from Getty Images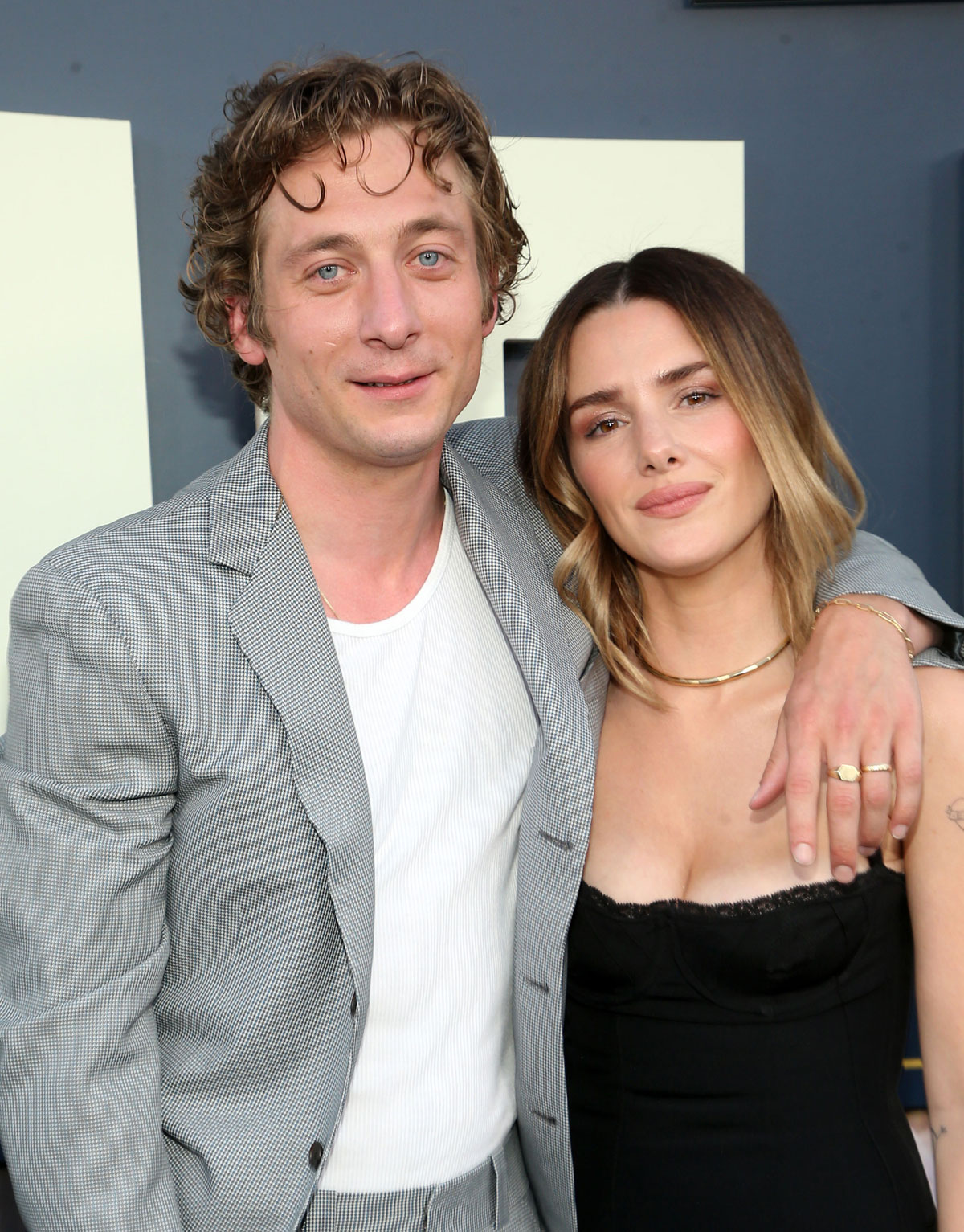 Photos credit: Backgrid, Cover Images, Getty and via Twitter
Source: Read Full Article