John Boyega Says He's Calling Jamie Foxx Frequently Despite No Response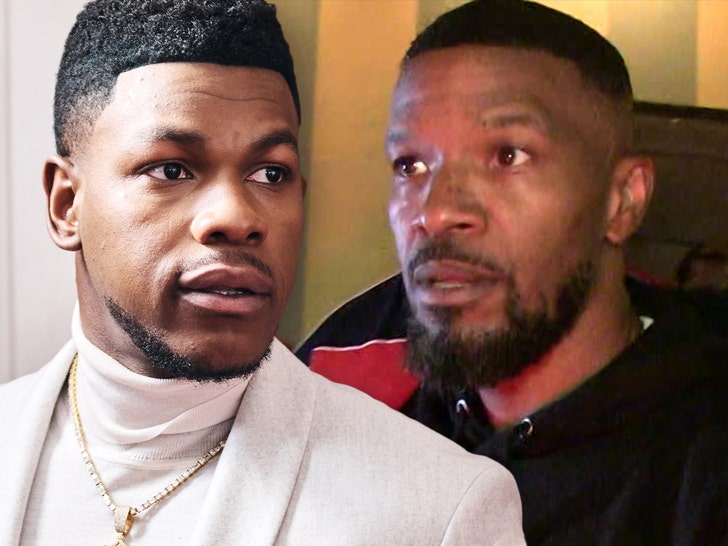 Jamie Foxx's "They Cloned Tyrone" costar John Boyega says he's desperately attempting to contact the ailing megastar — and has been since Jamie fell ill 2 months ago — all to no avail, but John's not a quitter!!!
John and several other cast members were feeling Jamie's absence at the 'TCT' premiere event Thursday in Miami.
John says he was hoping Jamie would be well enough to attend the Netflix film's premiere, but says he still expects a least one pick up of the phone one of these days.
'TCT' is the first of several Jaime-led films slated to drop this year, and the Academy Award-winner was actually in the middle of filming another in April when he suffered a medical emergency in Atlanta.
His family has been in his corner while he got treatment at a renowned Chicago physical rehab facility.
It's pretty clear John's also got his back — let's hope Jamie's feeling that through all the missed calls!!! And, John … go easy, he'll get back to you, post-recovery.
Source: Read Full Article