Johnny Depp CONFIRMS It! Testifies Amber Heard S**t In His Bed!
It appears Amber Heard really did s**t the bed during her tumultuous relationship with Johnny Depp — and, no, we don't mean that figuratively.
As we reported, the Pirates of the Caribbean star appeared in London's High Court on Tuesday for the first day of his three-week trial against The Sun, where he called his ex-wife a "calculating, narcissistic sociopath" who married him to further her career.
When he took the stand, Depp made a slew of disturbing allegations against Heard — the most memorable of which being his claim that he decided to divorce the actress after she dropped a deuce in their marital bed "as a prank."
The Oscar nominee, who is suing the UK outlet for labeling him a "wife beater" in an April 2018 article, said the 34-year-old or "possibly one of her friends" was responsible for the feces fiasco, but alleged Heard brushed it off as "just a harmless prank." According to Depp, this was the final straw in their marriage — which was already deteriorating due to Heard's allegedly violent behavior. 
Depp went on to deny ever hitting Heard, calling the wife beater claims "sick and completely untrue" and insisting it was "inconceivable" that he would ever hit a woman, as he finds chivalry "very important" due to his Southern upbringing. He said: 
"It is a strong and central part of my moral code that I would never strike a woman, under any circumstances, at any time. I find it simply inconceivable and it would never happen."
However, the actor made it clear that Heard was abusive toward him.
The Oscar nominee listed a string of incidents in which she allegedly attacked him throughout their marriage — including the time she threw a vodka bottle at him in Australia in 2015, severing his finger, and a "rage-filled violent" incident on a private jet in 2014 during which Heard allegedly "repeatedly" punched him in the face.
As you'll no doubt recall, Amber wrote about how Johnny had hit her on a plane ride — he's claiming the exact opposite, right down to having to hide from her in the restroom.
In addition to the alleged physical abuse, Depp said Heard would regularly verbally abuse him, claiming she "continuously belittled" him and called him a "fat old man." He also said he found it "devastating and heartbreaking" to hear Heard call him a "horrible father."
Depp then explained how he had come to believe Heard merely married him to give her career a boost, telling the court how they reconnected when they were promoting their film The Rum Diary. He said: 
"She was then extremely friendly to me and keen to tell me about the break-up with her former partner that she had recently gone through… If I had known then what I know now, I would have seen the red flag warning signs, but I did not. She was beautiful, seemingly incredibly interested in me and my work, and I fell for it. She bombed me with what appeared to be love."
But it was all just a facade, according to Depp. He continued:
"It was not until much later that I understood that she had an agenda, namely to get married to me in order to progress her own career and/or to benefit financially, and she knew how to bring it about… For example, at the time, she repeatedly told me how much she admired my films; however, later in our relationship she admitted that she had never seen any of my films. She knew what she wanted and I was an easy target."
The 57-year-old added that his time with Heard was "incredibly unhappy," claiming:
"She is a calculating, diagnosed borderline personality; she is sociopathic; she is a narcissist; and she is completely emotionally dishonest… I am now convinced that she came into my life to take from me anything worth taking, and then destroy what remained of it."
Wow. And we thought The Rum Diary had bad reviews…
Depp said he and Heard went to a marriage counselor who he claims confirmed to him the actress had a "borderline, toxic narcissistic personality disorder and is a sociopath."
However, The Sun's lawyers maintain that Depp was the violent one, and claim that his violent outbursts were fueled by alcohol and drugs, which left Heard with injuries and in fear for her life. Depp called these claims "sick" in his statement, and recounted in detail the 2015 incident in Australia where Heard allegedly severed his finger after he smashed a phone into a wall.
He said:
"Amber severed my finger with the second of two thrown vodka bottles at me in the early afternoon of Sunday March 8. Amber claims this was on the second day of a 'three-day hostage situation'… Amber claims that during these three days, I subjected her to a variety of what sounds like torture and other abuse. These sick claims are completely untrue."
But will the court agree? We'll find out soon enough.
Until then… what are your thoughts on this exhausting case, Perezcious readers?
Related Posts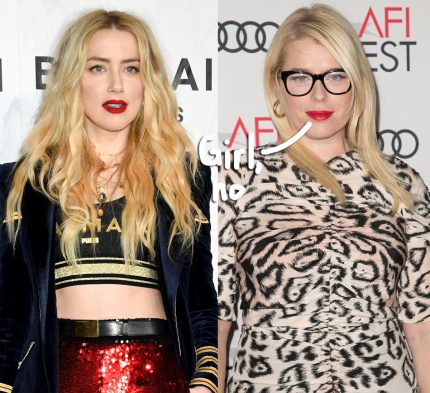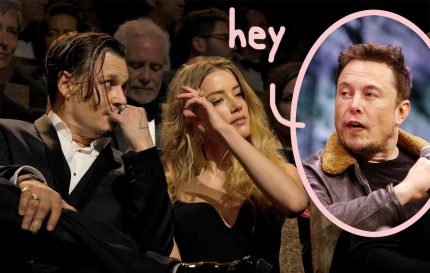 Source: Read Full Article