Kim Kardashian & Kanye West Are Gearing Up For Baby #4!
Kim Kardashian West and Kanye West are doing everything in their power to prepare for their fourth child!
After reports said the KUWTK star and the rapper were expecting baby #4 — a boy born via surrogate — Kim confirmed the news to Andy Cohen while appearing on Watch What Happens Live with sisters Kourtney and Khloe Kardashian.
Related: Kimye Travels To Tokyo!!!
According to an E! News source on Wednesday, the parents — who already have North West, 5, Saint West, 3, and Chicago West, 1 — are gearing up for their new bundle of joy!
The insider revealed:
"Kim and Kanye are really excited about the new baby! It's a bright spot right now given everything else that's going on in the family… At this point they've been working on the baby's nursery at their home and putting all that stuff together."
The source added:
"They're also trying to think about getting a new car – with four kids, two adults and a couple nannies, they definitely need to invest in a car that suits the entire family so that's an ongoing discussion."
As we wrote, the 38-year-old and the 41-year-old are using a new surrogate for this pregnancy.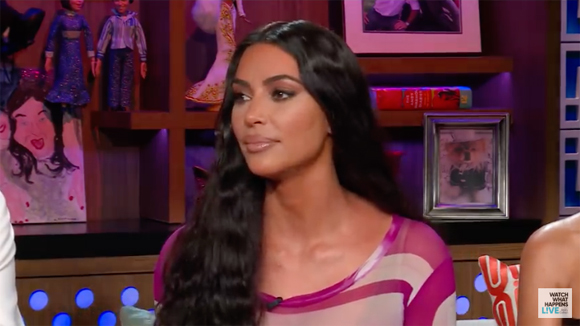 According to E! News, the family initially intended to go back to the same surrogate who carried Chicago, but the woman ironically got pregnant for herself.
In regards to the new carrier, the source revealed:
"The surrogate is well into the pregnancy. She is due in May and everything looks good. Kim and Kanye have known for awhile and are very excited. They had one male embryo left and are thrilled it has worked out. Kim always wanted four kids and having two boys and two girls feels perfect. They were very happy with the entire experience the first time and are so grateful to have one more baby."
Another insider gave more detail to People about the current surrogate's pregnancy:
"Since they had another embryo, Kim and Kanye always knew they wanted to try and implant that embryo too. They hoped to work with the same gestational carrier, but it didn't work out this time. They are working with a second carrier now that is pregnant and will give birth in the spring. Everything so far has been smooth. Just like the last time, Kim is very involved with the carrier. Kim goes to doctor's visits with the carrier and makes sure that she has everything she needs. She is a local woman with a family. Kim's OB/GYN is overseeing her pregnancy."
Congrats Kimye!
Source: Read Full Article