Luke Combs' Wife Nicole Hocking Has an Engineering Degree
As one of the biggest stars in country music, Luke Combs is constantly making headlines. He rose to fame for his songs "Beautiful Crazy" and "Beer Never Broke My Heart," songs that feature a classic country sound and Combs' unmistakable vocals.
Even as Combs has been climbing the charts, he's enjoyed a happy home life as well—with his wife, Nicole Hocking. Although Hocking remains mostly out of the spotlight, she's an accomplished woman in her own right, with a degree and a career that keeps her very busy. 
When did Luke Combs and Nicole Hocking get married?
Combs and Hocking first started dating in 2016, after crossing paths at a music festival. At the time, Combs wasn't yet a big star, although he was consistently writing and releasing new music. Combs and Hocking connected through their shared love of music and started dating not long after they met. The two got engaged in 2018, just as Combs' career was on the rise. 
In August 2020, Combs and Hocking tied the knot in a small ceremony in Florida. "Yesterday was the best day of my life. I got to marry my best friend. I love you @nicohocking, here's to forever," Combs wrote on Instagram, according to Brides. Over the years, Combs has written several songs inspired by Hocking, including his hit tune "Beautiful Crazy." He's also released the songs "Better Together" and "Nothing Like You," both written about his relationship with Hocking.
Nicole Hocking has a degree in civil engineering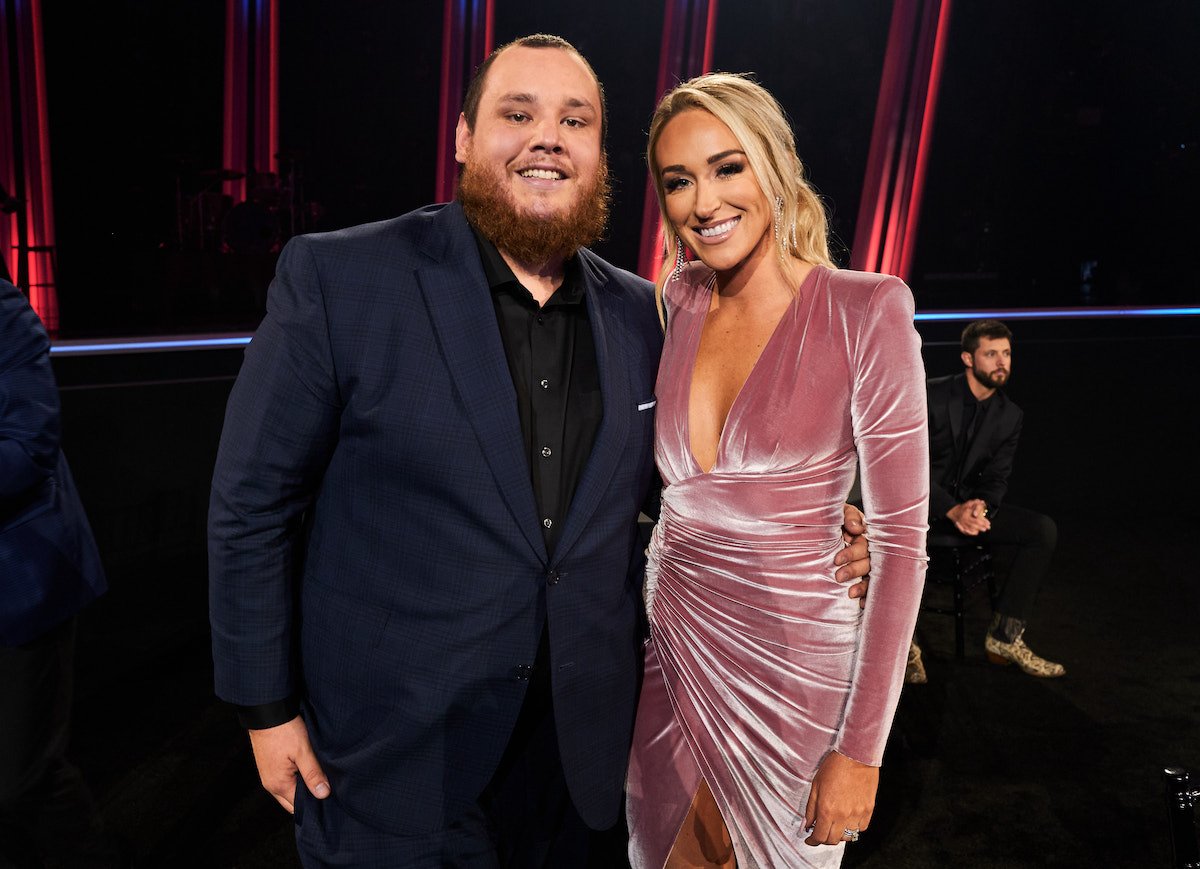 Although Combs' career trajectory has progressed steadily upward, and Hocking has always supported him through every achievement, she's got her own career to focus on. According to Parade, Hocking has a degree in civil engineering from Florida Coast University. Reportedly, she started working as a recruiting coordinator at Broadcast Music not long after her graduation, a position that she held when she and Combs first met in 2016. 
These days, Hocking is still hard at work at her job as a recruiting coordinator, all while stepping out on red carpets with Combs for various awards shows and events. The COVID-19 pandemic didn't put a strain on their relationship, as Hocking noted in an early 2021 interview. As reported by Parade, Hocking said that "we have spent so much time together just this past year. In the beginning of our relationship, we really didn't get to do that. I worked a full-time job, and he was on the road full-time…It's solidified that, obviously we're great together. And we can make it through a lot."
What's next for Luke Combs and Nicole Hocking?
In the coming months, Combs and Hocking's relationship will go through another major change. In January 2022, Combs took to Instagram to share that he and Combs were expecting their first child together. In his post, Combs revealed that the baby boy will be arriving sometime in the spring – and he has opened up about the idea of impending fatherhood several times over the past few weeks.
In a recent interview with Absolute Country Radio, Combs admitted that his touring schedule might change a bit once the baby arrives, admitting that he wants to be "the guy throwing the football" around for his kids. While he said that he's got a "lot of stuff to do," he's also under no illusions as to his role, saying that he understands the importance of Hocking's job as a mother: "The baby just doesn't need me at all. I'm just there to clean stuff."
Source: Read Full Article