Meghan Markle Reveals Archie's Nursery Caught Fire During Their Royal Tour of Africa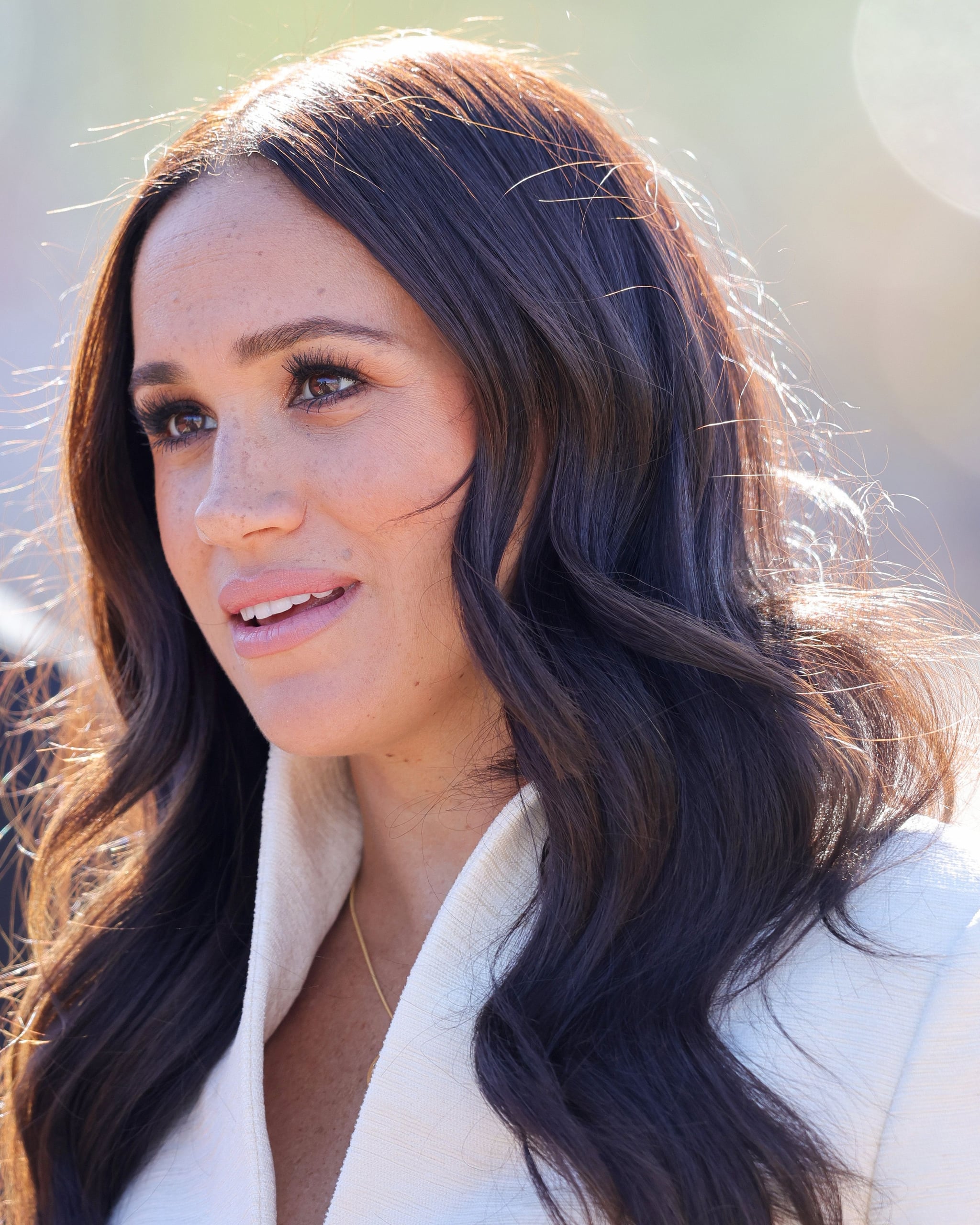 Meghan Markle is opening up about a terrifying experience she endured when she, Prince Harry, and their son, Archie, were on their royal tour of Africa in 2019. In the Aug. 23 debut episode of her podcast "Archetypes," which features her good friend Serena Williams, Markle described a moment when she was forced by the palace to continue working after her son's nursery caught fire.
"When we went on our tour to South Africa, we landed with Archie," Markle told Williams. "Archie was what, 4 and a half months old. And the moment we landed, we had to drop him off at this housing unit that they had had us staying in." Markle and Harry put him down for his nap and went to an official engagement. Afterward, she said, "We get in the car, and they say, 'There's been a fire at the residence.' What? 'There's been a fire in the baby's room.' What?"
At the time, Archie was under the care of his nanny, who fortunately had taken him out of the room when the fire broke out. "She was supposed to put Archie down for his nap, and she just said, 'You know what? Let me just go get a snack downstairs,'" Markle said of the nanny. "And she was from Zimbabwe, and we loved that she would always tie him on her, her back with a mud cloth, and her instinct was like, 'Let me just bring him with me before I put him down.' In that amount of time that she went downstairs, the heater in the nursery caught on fire. There was no smoke detector. Someone happened to just smell smoke down the hallway, went in, fire extinguished."
Even though Markle was understandably deeply shaken by the incident, she said that she was still forced to continue on with her royal engagements. "I was like, 'Can you just tell people what happened?'" she recalled. "So much, I think, optically . . . the focus ends up being on how it looks instead of how it feels." She went on to tie the story to the podcast's greater mission. "Part of the humanizing and the breaking through of these labels and these archetypes and these boxes that we're put into is having some understanding on the human moments behind the scenes that people might not have any awareness of and to give each other a break," she said. "Because we did — we had to leave our baby. Even though we were being moved to another place afterward, we still had to leave him and go do another official engagement."
Williams replied, "I couldn't have done that. I would have said, 'Uh-uh.'" Then, in a voiceover, Markle reflected, "These human moments behind the scenes, the ones under the surface . . . they're everything."
Archie, Markle's oldest child and only son, was born on May 6, 2019. Her youngest, a daughter named Lilibet, was born June 4, 2021. Markle and Harry announced their official exit from their positions as senior royals in January 2020, less than a year after Archie's birth and just months after their tour of Africa.
In their 2019 documentary "Harry and Meghan: An African Journey," the couple opened up about other stresses they endured and realizations they had during the tour, and Markle explained that the traditionally stoic British "stiff upper lip" just simply doesn't work for her. "I tried, I really tried," she said. "But I think that what that does internally is probably really damaging."
Source: Read Full Article