New dad Nick Jonas: 'Everyone I know is a newborn care specialist'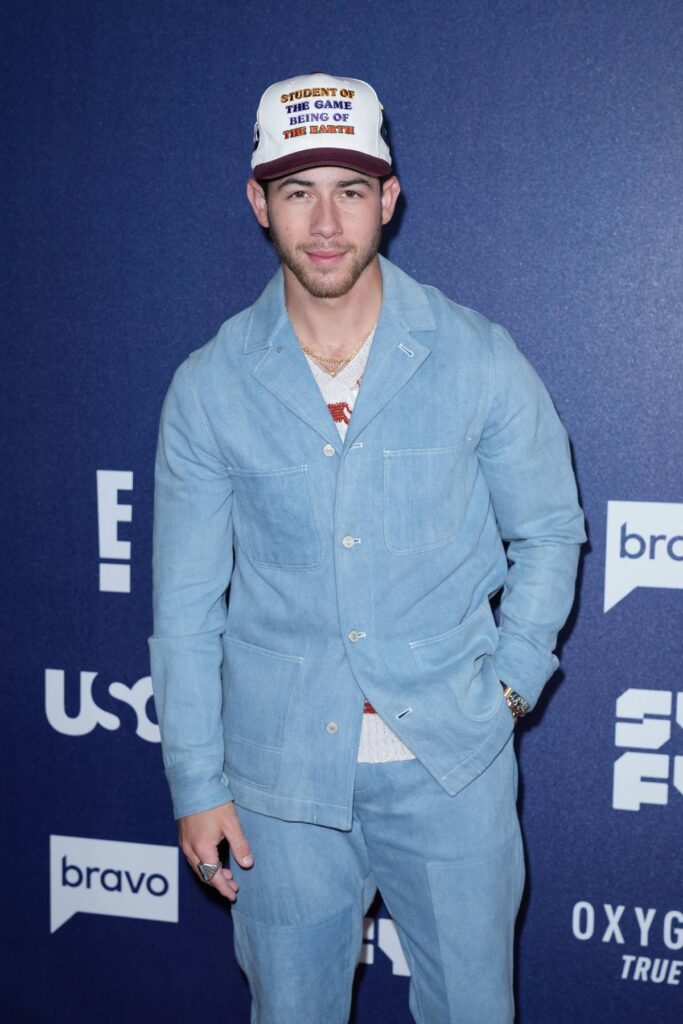 Nick Jonas was on The Tonight Show with Jimmy Fallon to promote both his new job as judge on Shakira's Dancing with Myself and his residency in Las Vegas. That's a lot of work for a new dad. But it's stationary work, so he's being smart about it. Each will keep him in one place for long stretches at a time with a fairly set schedule and touring certainly doesn't. Plus, Nick sounds like he's excited about both projects, you can't ask for more than that. However, his biggest priority right now is his baby girl, Malti. He and wife Priyanka Chopra announced Malti's arrival in January. Jimmy congratulated Nick on becoming a dad and asked him if he was getting advice from people. Nick said yes and 'revealed' that he was shocked to learn that everyone he knew had an advance degree in child-rearing all along.
Nick Jonas is getting candid about fatherhood.

During an appearance on The Tonight Show with Jimmy Fallon on Tuesday (May 17), the 29-year-old performer opened up about life after the birth of his four-month-old daughter, Malti, whom he shares with wife Priyanka Chopra.

He called his daughter a "gift" and acknowledged that there was another unexpected side to becoming a dad.

"It turns out everybody I know is a newborn care specialist," Nick joked. "All these PhDs I didn't know they had."
[From Just Jared]
People with pets also felt Nick's comments, I'm sure. I once had someone at a park tell me it looked like my dog was running after a ball 'aggressively.' There was no other dog around. As soon as you welcome any new member to your family, everyone's an expert. And they have no problem telling you exactly how unqualified they find you to be. We see this every time some poor celeb posts on social media and everybody and their cousin jumps in to critique what they've deemed irresponsible in the photo. And with babies it's so hard to sort through the generational advice. Because one generation insists you're doing it wrong based on the way they did it while the next one will tell you how their way is better than how they were raised. And new parents are the worst because they've been newly indoctrinated. It's too much. And to Nick's comment, the all speak with the assurance of someone thinks theirs is the final word on the subject. Meanwhile their little brat is smashing Mumsy's blender against the pantry door while Dr. IKnowBetter calls it free-expression. Honestly, I don't know how any of us got out alive.
Fortunately, Nick and his brothers have kids close in age and they can lean on each other to sort through the advice detritus. Given how much these guys like to rib each other, whatever oneis dishing out, the others are dishing it right back. Hopefully they are taking Mr. & Mrs. Jonas' advice with a healthy dose of salt, though. Those Jonas babies don't need purity rings, after all.
https://www.instagram.com/p/CdTsFy9v3QF/
Photo credit: InStar Images and Instagram
Source: Read Full Article