'Outlander': Sam Heughan Wins a Saturn Award
Everyone's favorite Scot is walking away with an award under his belt. Outlander's very own Sam Heughan has won a Saturn Award for his role as Jamie Fraser. The news comes as no surprise to fans who absolutely adore Heughan in the role alongside his tele-wife Caitriona Balfe who plays Claire Fraser.
Sam Heughan wins a Saturn Award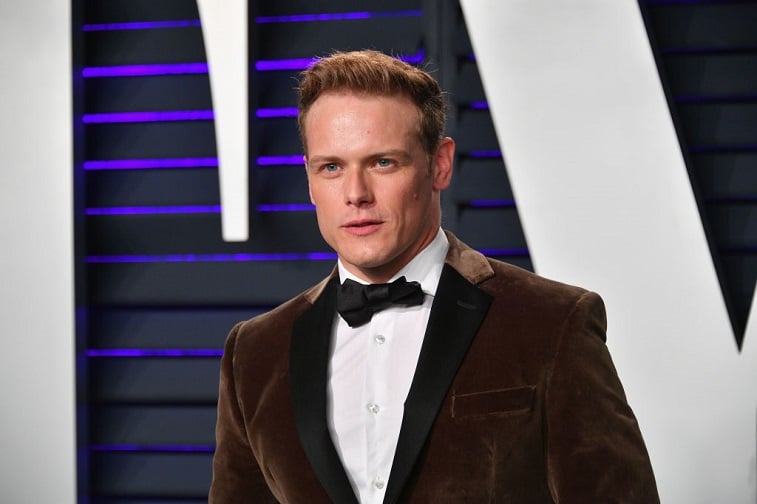 Heughan finally walked away with an award worthy of hisgreatness. He's now the proud owner of a Saturn Award for Best Actor in aTelevision Series. Fans know that Heughan is usually overlookedat awards shows. He's been nominated for a Saturn Award for the last fouryears, and now he's finally done it.
Heughan took to social media to announce his big win
https://www.instagram.com/p/B2YjPbug_i_/
Heughan posted an image on his Instagram account announcinghis win for all the world to see. The image appears to be a screenshot from theofficial Facebook account's announcement of Heughan's big win. He added a "Yaaas,"to the image to really showhis appreciation.
"Thank you @saturnawards and to everyone that voted! What afantastic honour, to be surrounded by all those great actors, wizards, goblins,gangsters, zombies and aliens! #scififantasy," Heughan captioned the post.
Caitriona Balfe commented with a sweet message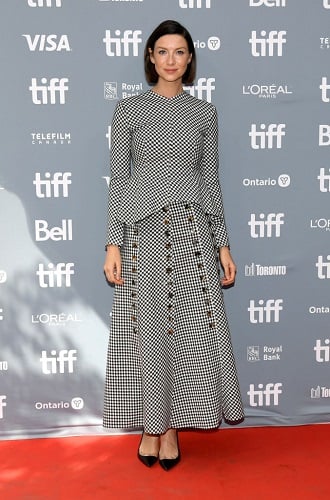 His on-screen wife, Caitriona Balfe, couldn't miss theopportunity to wish her tele-husband good wishes on his much-deserved win. "👏🏼👏🏼👏🏼👏🏼👏🏼👏🏼Oh yeah!!!!! Always knew you were out of the world !!!! Congratulationstelehubby !!! 🍾🍾🍾🍾," Balfewrote.
Even Heughan's on-screen daughter, Sophie Skelton, who plays Brianna, couldn't pass up the chance to congratulate him on his win. "Well done Heughan!!! 🙌," she wrote.
When will 'Outlander' season 5 return?
https://www.instagram.com/p/B2R51Xugdhr/
In other Outlander news, season 5 is right around thecorner. The highly-anticipated season premiere will returnnext year on February 16, 2020, just two days after Valentine's Day. The timingcouldn't be any more perfect, considering the on-air chemistry between Heughanand Balfe. Fans have been reeling during this long Droughtlander. Luckily,there are only a few more months left to wait and the light is at the other endof the tunnel.
What will season 5 of 'Outlander' be about?
https://www.instagram.com/p/B1x4V3NlVCc/
The wildly popular books by author Diana Gabaldon have always been the basis of the Outlander world. The next book in the series, The Fiery Cross, is what the next season will be based on. The fifth installment shows Brianna and Roger (Richard Rankin) finally getting married in an actual ceremony. Fans will remember the pair are already married through the handfast ceremony in season 4. But they will officially tie the knot in the next season and make it legitimate.
Coming as no surprise to fans, Stephen Bonnet (Ed Speleers) will also be back to cause more turmoil for the Fraser clan. He survives the prison explosion and comes to Fraser's Ridge searching for Brianna and her child. The showdown is going to be epic, so get ready for some amazing Outlander scenes that will leave you breathless.
The next season of Outlander will be intense if thenext book is anything to go on, and it certainly is. In a few short months, Outlanderfans will be back in Fraser's Ridge with their favorite family once again.
Source: Read Full Article