'Pitch Perfect' Star Anna Kendrick's Favorite Food Is Mac & Cheese and She Has a 24K Macaroni Necklace to Prove It
Anna Kendrick is one of young Hollywood's brightest celebrities. The pint-sized actress is a veteran of stage, television, and films, and is considered to be one of the film industry's true triple threats. She even has a fantastic singing voice, which she puts on display in films like Pitch Perfect and Into the Woods.
With her many talents, it is easy to believe that Kendrick lives the life of a diva — but in fact, the star is surprisingly relatable, and can throw down a plate of carb-filled goodness with the best of them, as she recently revealed to Shape magazine.
What is Anna Kendrick's diet?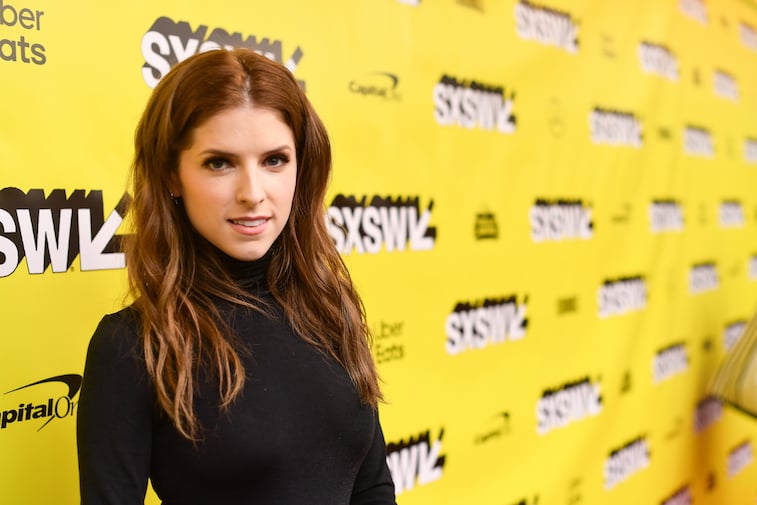 RELATED: Anna Kendrick Will 'Tear Your Face Off' If Her Morning Ritual Gets Interrupted
Anna Kendrick is very petite, and only a little over five feet tall. But instead of filling her days with boring bowls of salad and gluten-free snacks, Kendrick follows a very normal diet.
In fact, although she did recently admit that she's trying to eat healthily, Kendrick is fond of quick dinners at Taco Bell. Kendrick does try to eat as many vegetables as possible and typically avoids alcohol and dairy in order to preserve her famous singing voice.
Kendrick likes filling snacks, such as peanut butter on Triscuit crackers and even a handful of Oreos. She also loves baking and frequently posts pictures of her kitchen creations on social media. Although Anna Kendrick is clearly not afraid of carbs and sugar, she also balances out her indulgences with plenty of exercise. She doesn't work with a trainer and prefers hiking and walking on the treadmill to structured gym sessions.
Anna Kendrick's favorite food is mac and cheese
Anna Kendrick might enjoy a good Triscuit with peanut butter, but her favorite snack is one that is even more indulgent. Recently, Kendrick opened up to Shape about her favorite foods, admitting that "my favorite food is macaroni and cheese. Carbs and dairy—that's the kind of life I'm all about. And I definitely do like sweets."
Kendrick talked about an intense baking period that she went through, where she would spend days perfecting a recipe and then give away the goods at the end of her baking session. Still, she usually comes back to her standby, macaroni and cheese.
For Kendrick fans, her obsession with macaroni and cheese is nothing especially new. She previously admitted to Food & Wine in 2015 that she follows a very specific post-awards show ritual: "I like to get into a bathrobe and eat macaroni and cheese with my diamonds and makeup still on. So I feel like the swankiest cheese ball ever."
Anna Kendrick's solid gold macaroni necklace
RELATED: Anna Kendrick's Inability to Stick to a Diet, Fitness and Wellness Regimen is Relatable
Many stars shun pasta entirely, so the fact that Anna Kendrick is so openly enamored with the cheesy comfort dish makes her that much more appealing to fans. She isn't afraid to wear her love for mac and cheese, and actually has a solid gold noodle necklace that was gifted to her by Kraft — the company responsible for the blue box of pasta that is a part of so many childhoods.
When Kendrick was given the necklace in 2014, she posted a picture of it to social media, with the caption, "hands down the best swag I've ever gotten. #Pride #ThisIsRealLife."
Although Kendrick hasn't been spotted wearing the pendant on many red carpets, it is very possible that she wears it often in the comfort of her home, or even as a way to unwind after a hard day on the set. For Anna Kendrick, macaroni and cheese isn't just delicious food — it is a way of life.
Source: Read Full Article