President Joe Biden's inauguration is going to be so pretty & full of flag art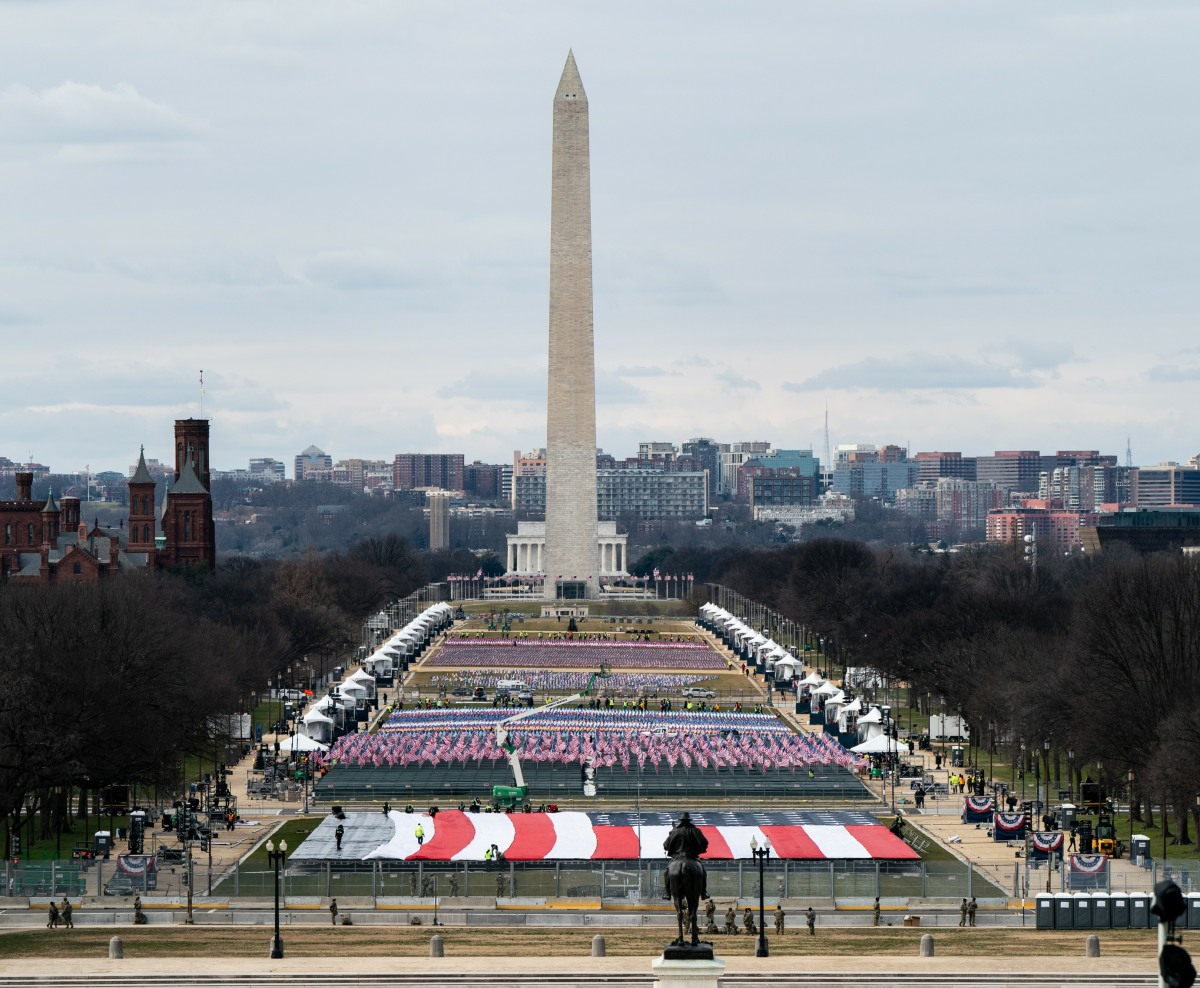 There are so many nice, good and/or lovely pieces of news about the incoming Biden-Harris administration, but let's start off by looking at the photos of the preparations for the inauguration. Even before the Capitol terrorist attack on January 6th, the Biden team planned for a small inauguration, and they were already encouraging people to stay home, to not gather on the National Mall, and to keep social-distanced. Following the attack, the inauguration got even smaller. To keep people from gathering, the inauguration team has come up with a cool visual: what amounts to public art pieces along the length of the Mall, with different flag designs and stuff which will look really cool as President Biden is sworn in.
President-elect Joe Biden and Dr. Biden also spent Monday doing their day of service, volunteering in South Philadelphia at Philabundance, a food bank organization. They were joined by their daughter Ashley and one of their granddaughters (Finnegan).
It's also known that President Biden will truly hit the ground running, with a slew of executive orders, like rejoining the Paris Climate Accord, rescinding the Keystone Pipeline authorization, dismantling the Trump-era Muslim Ban, a mask mandate on federal property, and hitting pause on student loan payments and interest. He's also introducing an immigration bill with an eight-year path to citizenship plan. That's in addition to his ambitious Covid/economic relief bill and his takeover of the disastrous vaccine rollout. God, I can't wait.
Embed from Getty Images
Embed from Getty Images
Embed from Getty Images
Photos courtesy of Getty, Avalon Red.
Source: Read Full Article