Professional Pot Stirrer Rupert Grint Is Dishing on Emma Watson and Tom Felton's "Spark" and "Romance"
Good morning to fellow members of House Hufflepuff only: there's an important update about Tom Felton and Emma Watson, aka your favorite imaginary couple. According to their Harry Potter costar Rupert Grint, dude who clearly lives for the drama, these two had a "spark" on set. Truly, get ready to flail because he legit WENT THERE:
"There was always something. There was a little bit of a spark," Rupert told Entertainment Tonight. "But we were kids. It was like any kind of playground romance. I didn't have any sparks. I was spark-free."
This update about Tom and Emma's spark follows speculation that the pair were dating over the summer when they were spotted together in South Africa. And by that I mean Tom posted a picture to Instagram of himself and Emma wearing pajamas while he taught her how to play the acoustic guitar. DRAMIONE IS REAL.
Also, Emma took this picture of Tom on the beach:
But here's the thing: in late October, Emma was spotted kissing a ~mystery man~ in London. And on top of that she just told British Vogue that "It took me a long time, but I'm very happy [being single]. I call it being self-partnered."
Kay fair, but I'm still not throwing out my Dramione vision board yet.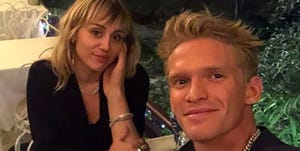 Source: Read Full Article