Reba McEntire on Giving Back: 'The Most Fun and Rewarding Thing in Life'
Reba McEntire loves the feeling of giving back to the world around her. That even includes her country music friends. She loves the looks on people's faces, the laughter, and the tears that can go along with giving someone the surprise of a gift or something they need.
Keep reading to learn more about when the skilled singer developed her charitable spirit and some of her favorite ways of giving back.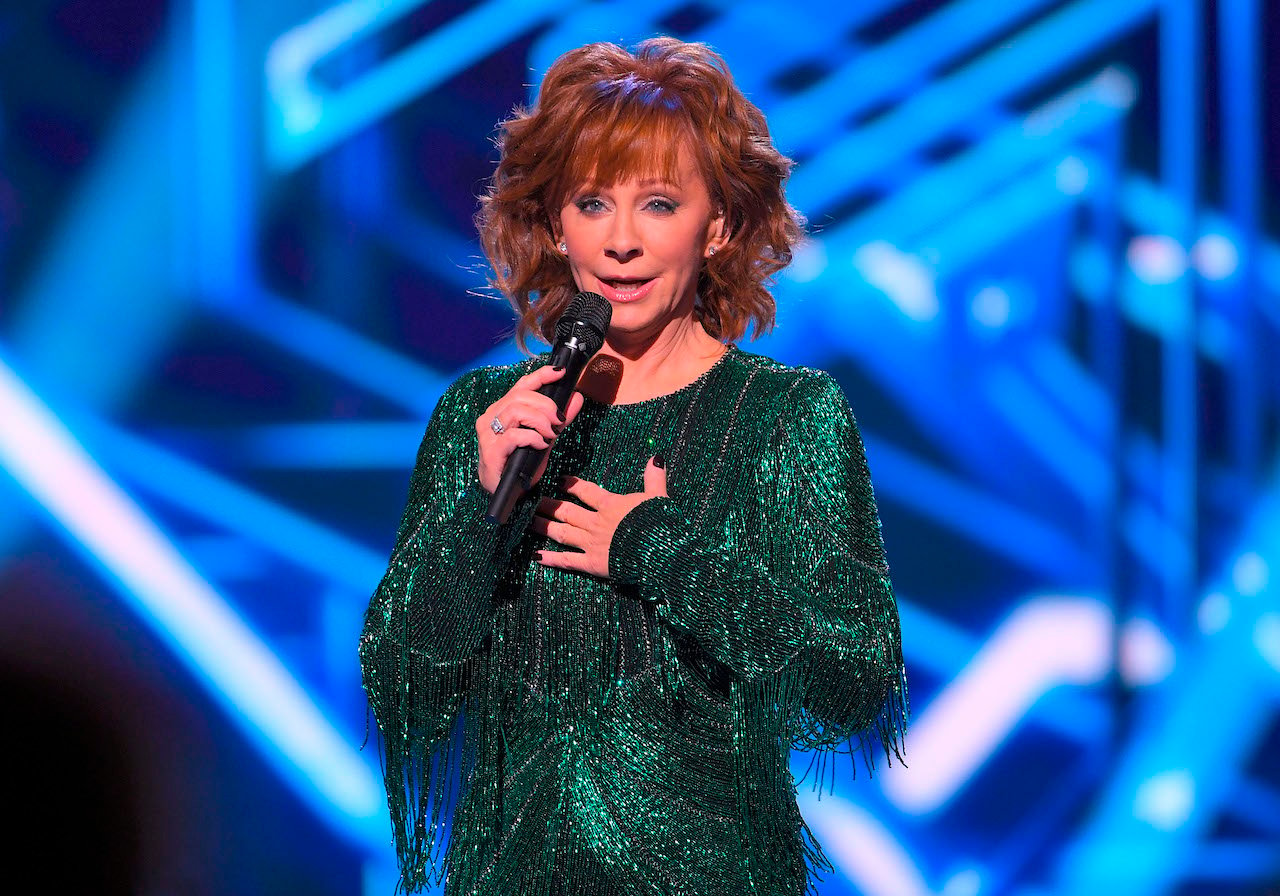 Reba McEntire learned about giving back through neighbor helping neighbor
In Comfort From a Country Quilt, McEntire wrote, "Giving is the most fun and rewarding thing in life."
Growing up on a ranch in Oklahoma, her childhood was filled with the "old Western tradition of neighbor helping neighbor."
McEntire was also a rodeo "cowgirl" as a child, competing in barrel races. And she said the giving spirit was obvious in that setting, too. Many rodeo performers were scraping together what they could to get from one place to the next, and she said they had a way of looking out for one another.
"The thought that you could be competing against him for the prize money later on never entered the picture," she concluded. Those experiences seemed to give her a good foundation for her own giving nature.
Reba McEntire recommends giving back to your community by donating your time
As McEntire turned her aspirations from rodeo and set them on a country music career, she found "the most wonderful traditions of helping out" and giving back to the community. She said the list of stars who will donate their time and money to good causes is "virtually endless."
And McEntire suggests fans donate their time where it's needed around them because they can do it for free. "It doesn't matter where you live or who you think you are," she wrote, "if you are not giving some of your time to serve your community, then I think you will have a terrible loneliness and isolation in your life no matter how financially successful you might be."
Bob Hope taught Reba McEntire about the importance of using her fame to give back
Being that McEntire is a proper celebrity, she has found it appropriate to donate her money and star power at times. But generosity isn't only a quality she's proud to have herself, she looks for it in others, too. "I'm a fan of big-hearted people. People who give of their time, their money and their love and are happier doing it," she said (per The Boot.)
"Bob Hope taught me early on that it's very important to give back," she went on. "I emcee the annual Fight Night benefit … [and] I have met so many people … that are the biggest-hearted people I know."
McEntire doesn't think her fame and talent put her above anyone else. In fact, she feels her gift creates a unique responsibility for her.
"God gave me a special talent that I know if I hadn't used it, He would have given it to someone else," she shared. "I respect, adore and cherish my talent. I'm very thankful for it! I never take it for granted."
Source: Read Full Article